About Frederick Douglass
Frederick Douglass was the most influential African American of the 19th century. He was an abolitionist, a social reformer, and a writer. His autobiography called "Narrative of the Life of Frederick Douglass, an American Slave" is counted among the most important works of American literature.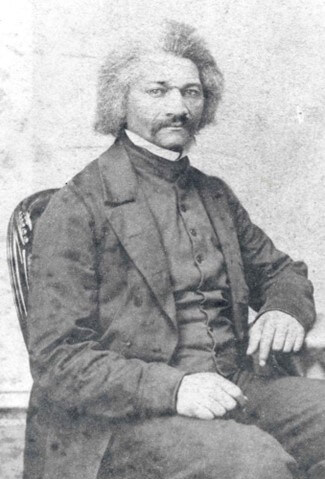 (Image Credit: National Park Service)
Surprising facts
Here are some fascinating facts About Frederick Douglass You Never Knew Before:
#1 Preaching and Writing Career
As a young man, Douglass took inspiration from the sermons of Charles Grandison Finney and decided to become a preacher. He was ordained as a minister in 1839 and continued to preach throughout his life. In addition to preaching, Douglass wrote articles for various publications, including The Liberator and The North Star. His writing career culminated with the publication of his autobiography in 1845.
#2 Political Involvement during Reconstruction
Frederick Douglass was an abolitionist, human rights activist, and one of the strong figures in American history. He was also deeply involved in politics during the Reconstruction era, working tirelessly to ensure that African Americans received the full rights and protections guaranteed by the Constitution.
#3 Close Advisor to President Abraham Lincoln
Douglass was a close advisor to President Abraham Lincoln during the Civil War and was crucial in convincing Lincoln to issue the Emancipation Proclamation. After the war, Douglass continued to work for African American rights, serving as a delegate to the 1866 international Convention of Free Negroes in Paris.
#4 His real name
Most people know Frederick Douglass simply as Frederick Douglass, but did you know that this was not his given name? Frederick Augustus Washington Bailey, born on the Eastern Shore of Maryland in February 1818, was born into slavery. He was named after his mother's owner, Colonel Anthony. At the age of seven, he was taught how to read and write by the wife of one of his masters. However, once his master discovered he could read, he stopped it and forbade further instruction. Despite this roadblock, Douglass continued to teach himself how to read and write. In 1838, he escaped slavery by posing as a free sailor and sailed north to New York City. It was there that he changed his name to Frederick Douglass.
#5 Slave education
Despite the legal prohibition against slaveholders teaching enslaved people to read and write, Frederick Douglass was determined to get an education. He began secretly learning how to read and write with the help of some of the white children in his neighborhood. Once he learned how to read, he started borrowing books from a local free black man and reading as much as possible.
#6 The North Star newspaper
In 1851, Frederick Douglass started his newspaper, The North Star. It was an abolitionist newspaper that was published weekly. It was one of the most popular black newspapers of its time.
#7 U.S. Ambassador to Haiti
In his later years, Frederick Douglass served as the U.S. Ambassador to Haiti. President Rutherford B. Hayes appointed him in 1877, and he served until 1881. During his time as ambassador, Douglass worked tirelessly to improve conditions in Haiti. He helped to negotiate several treaties between the Haitian government and other countries, including the United States.
#8 Speaking engagements
Frederick Douglass was a gifted orator and gave many speeches throughout his lifetime. In 1841, he gave a speech at an anti-slavery convention in Nantucket that drew national attention. This speech launched his career as an abolitionist lecturer. Douglass also got an invitation to speak at many prestigious events, such as the Women's Rights Convention in Seneca Falls in 1848 and the Fourth of July celebration in Rochester in 1852
#9 The Freedman's Savings Bank
The United States Congress created Freedman's Savings Bank to help African Americans save money. In 1865, builders constructed the bank and encouraged African Americans to deposit money. The bank aimed to stabilize Freedman financially but failed in 1874.
#10 Women's rights advocate
Frederick Douglass was a fierce advocate for women's rights and even wrote an essay entitled "The Claims of Women to the Suffrage." In it, he argued that women deserved the right to vote because they were just as capable as men and that denying them this right was a form of oppression. He also believed that giving women the vote would help to achieve equality for all people.
Conclusion
It is hard to imagine the courage, grit, and resilience it must have taken for Frederick Douglass to escape slavery and become one of America's most important activists. His influential work as an abolitionist, women's rights campaigner, and the author is a testament to his commitment to justice and human equality.