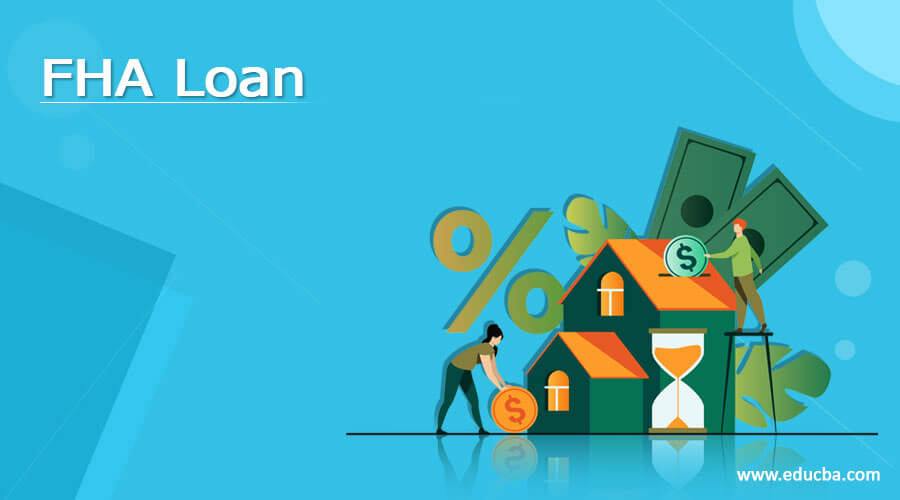 What is an FHA Loan?
An FHA loan is a federal housing administration loan backed and insured by the federal housing administration and issued by federally approved lenders. These loans are mainly designed for low to middle-income groups and first-time home buyers.
How does it work?
FHA loans are of 15 and 30 years term periods with fixed interest rates. This type of loan is helpful for lower-income groups. But borrowers also have to pay mortgage insurance to protect lenders from default in payment. There are two types of insurance payments that the borrower has to pay:
Upfront Insurance Premium: This upfront payment has to be paid at the time of getting the loan which is 1.75 percent of the total loan amount.
Annual Insurance Premium: This premium amount has to be paid monthly throughout the loan term, which is 0.45% to 1.05% annual of the total loan amount.
Types of FHA Loans
Below are the types of FHA loans:
Traditional loans: These types of loans are taken to buy the first home and apply to the primary residence.
Home Equity Conversion Mortgage: This loan is applicable for senior citizens and allows them to convert the equity in their home into cash.
203 (k) Mortgage Program: This mortgage program allows the home buyers to take the loan for buying and also for renovations/improvements
Energy Efficient Mortgage program: This mortgage program pays for energy-efficient programs and upgrades such as solar or wind energy system installation with the mortgage.
Section 245(a) loan: This mortgage program is for homebuyers who expect their income to increase in the future. For these home loans, initially, the EMIs are lower and gradually increase over time.
How to Qualify for FHA Loan?
The borrower should have the below qualifications to be eligible for an FHA loan:
Should have a minimum credit score of 500. If the borrower wants to give only a 3.5% down payment, the credit score should be 580 or higher.
The borrower shouldn't have declared bankruptcy for at least two years before applying for the loan.
Borrowers should have stable and verified employment records.
Borrowers should have verified tax returns.
The loan should be availed for financing primary residence.
Monthly mortgage payments should not be more than 31% of the monthly income.
The monthly mortgage and other debt payments should not exceed 43% of gross monthly income.
FHA Loan vs Conventional Mortgages
Conventional loans are not insured by the government and require a higher credit score. Below are some other differences between FHA loans and conventional loans:
| | | |
| --- | --- | --- |
| | FHA loan | Conventional loan |
| Minimum Credit Score | 500 | 620 |
| Down Payment | 3.5% for a credit score of greater than 580 while 10% for a credit score of 500 to 580 | 3% to 20% |
| Term of loan | 15-30 years | 8-30 years |
| Mortgage Insurance Premium | Upfront: 1.75% of loan, annual 0.45% to 1.05% | 0.5% to 1% of the loan amount per year |
FHA Loan Limits
FHA loans are used for primary residence and can be for Single Family, Duplex, Triplex, and four-unit property types. Property location and number of units affect the loan limit. Below is the standard and high-cost limit for different property types. There are some special FHA 2021 loan limits also there for some of the locations:
| | | | |
| --- | --- | --- | --- |
| Property Type | Standard Limit | High-Cost Limit | Special FHA 2021 loan |
| Single-Family | $356,362 | $822,375 | $1,223,562 |
| Duplex | $456,275 | $1,053,000 | $1,579,500 |
| Triplex | $551,500 | $1,272,750 | $1,909,125 |
| Four-Unit | $685,400 | $1,581,750 | $2,372,625 |
Benefits of FHA Loan
Below are the different benefits of the FHA Loan:
Low Credit Score: For a conventional mortgage, the minimum credit score is 620, but for an FHA loan, the lower credit score of 580 will also be enough for getting a loan from FHA-approved lenders.
Lower Down Payment: If your credit score is more significant than 580, then the down payment for an FHA loan can be as low as 3.5 % of the total FHA loan. If the credit score is from 500 to 579, you need to pay the down payment of 10% of the entire loan.
Stop paying rent earlier: Since the credit score and down payment are low, people can have their own home sooner and stop paying rent earlier.
Cons of FHA Loans
Below are the different cons of an FHA Loan:
Mortgage Insurance Premiums: If the down payment is less than the monthly mortgage, the insurance payment can last for the entire loan term.
Property Standards: Various types of standards are available for the property for FHA loans. The rules of these property standards are strict, and borrowers must qualify for these standards to be eligible for the loan.
Loan limit: The loan limit for FHA loans is as per the property's location and is strictly decided by the loan agency.
Conclusion
FHA loans were started to help lower-income people buy their own houses backed by federal insurance. It has been quite successful in providing citizens to buy their first house. These loans were initially designed for low to middle-income groups and first-time buyers.
Recommended Articles
This is a guide to the FHA Loan. Here we also discuss the definition, working, types, and qualifications of an FHA Loan, along with its benefits and cons. You may also have a look at the following articles to learn more –