Dividends vs Capital Gains
Investments differ in terms of their yields or returns as capital gains or dividends. Both are wealth building tools, but that is where the similarity ends.
When investors sell investment for more than the amount originally purchased, the difference between the values is called capital gain. For example, if you purchase a stock for USD 2000 and sell it for USD 2500, you will realize a capital gain of USD 500.
Periodic interest payments from the stock's issuing company during the period of ownership is referred to as dividends. Capital gains are treated very differently from dividend returns.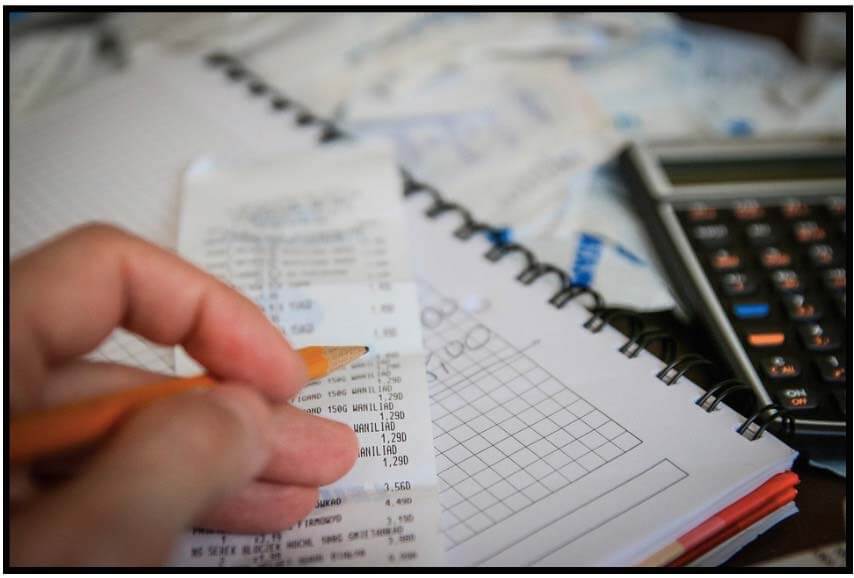 Image source: pixabay.com
While investments increase in price through capital appreciation, or companies remit part of their profit to shareholders as dividends. So while capital gains give back returns, dividends lead to yields. While the stockholders receive the income immediately in the case of dividends, capital gains result from sale of the investment and not before this.
Dividends vs Capital Gains -Differences
Earning: Price appreciation/capital gains and dividends are two very different sides of the same coin; each count for certain reasons. For example, when it comes to tax  returns, capital gains are taxed very differently from dividends. In many countries like Canada, capital gains are taxed at a lower rate, leading people to prefer the growth to dividend options.
Spending: But when it comes to spending, an altogether different scenario emerges whereby people spend investment income (dividends and interests) and do not touch the principal (capital gains). Studies by Harvard, NYU and Stanford University professors have found that consumption responds more strongly to returns as dividends rather than capital gains.
The concept of mental bucketing works here as dividend and interest are seen as more long lasting and permanent sources of income which can be consumed without hurting the wealth while capital gains are not permanent so withdrawing them will have an adverse effect on total wealth. Slotting the two into 2 very different categories accounts for differential responses to them.
Building Bonds: High Yield Stocks with Low Returns
The paradox of investing in dividends is that many investors choose high yield stocks thinking they will outperform the low yield stocks. While this may be true in the short term, it is not necessarily so in the long term.
Diversifying your portfolio, on the other hand, will maximize returns and minimize risks. Pursuing higher yields in the fixed income world carries no little risk! The trade off is that risk is compensated through higher yields for the various types of risks:
Default risk
Interest rate risk
Inflation risk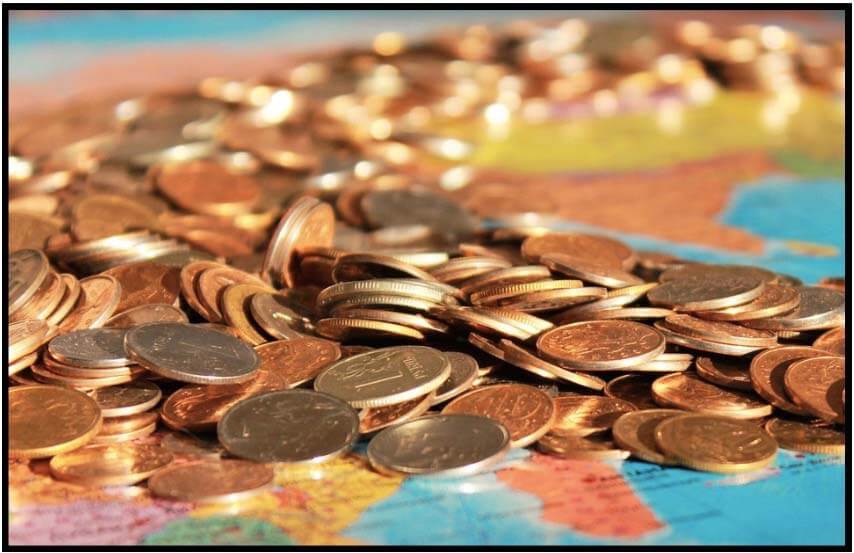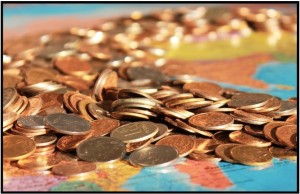 Image source: pixabay.com
But the downside is that higher yielding bonds also carry higher risk. Chasing after high yielding securities to live off the interest can lead to your financial demise if the risk profile rises beyond manageable proportions.
Investors also need to watch out for variance in taxes. While stock dividends and capital gains are taxed at the same rate in many cases, bonds are a different tale altogether.
Increasing the yield of the portfolio will also raise the tax bill. This is why going in for a diversified portfolio is far better than putting your eggs in a single basket and expecting high returns simply because the securities are high yield.
Common Shares, Uncommon Dividends
Currently, companies are not legally required to pay dividend on common shares even if they are profitable. When there is a growth in net earnings, however, the company has to increase the dividend.
Common as well as preferred stocks yield dividends. Most companies pay dividends on a quarterly basis.  Dividends that are fairly generous are paid out by certain stocks called income stocks because they guarantee stable returns. An icing on the cake is the additional returns in form of capital gains.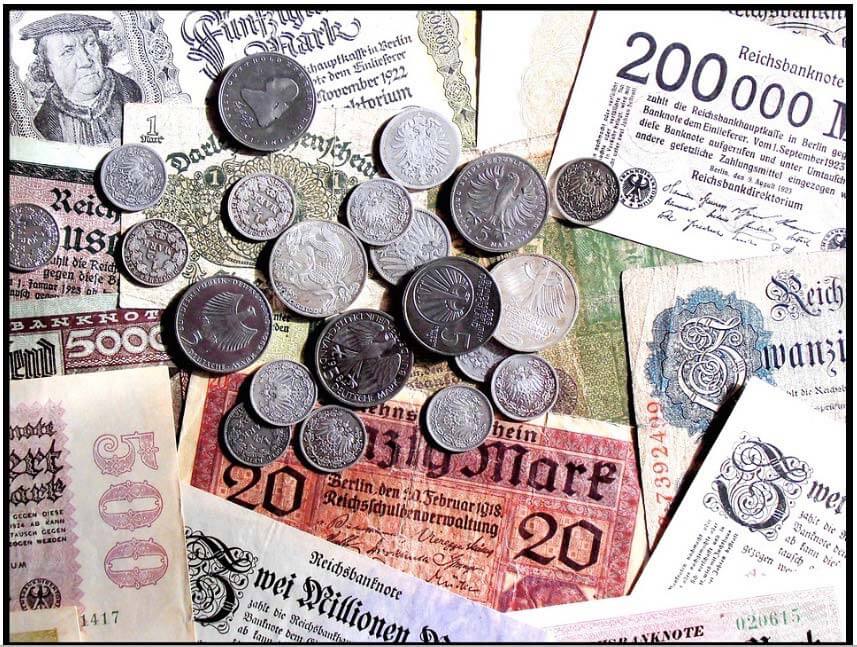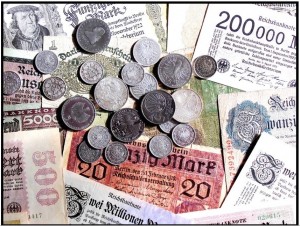 Image source: pixabay.com
Capital Gains: Gaining on Capital Appreciation
While purchasing a stock, investors can hope the perceived value of the company will increase. This will only lead to capital gains if shares are sold later at a higher price.
Buying low and selling high in the short term is called short term trading. Conversely, growth over time is through growth stocks. They are considered a better option as many income stocks pay out very low/zero dividends at times.
The bottomline is that stocks are bought for investment. Balancing income and growth is the way to get the best of both worlds, in the end. Stock market creates wealth through capital appreciation (growth) or payouts (dividends).
But it is important to remember that dividends are unsung hero in the stock market saga on account of their reliability.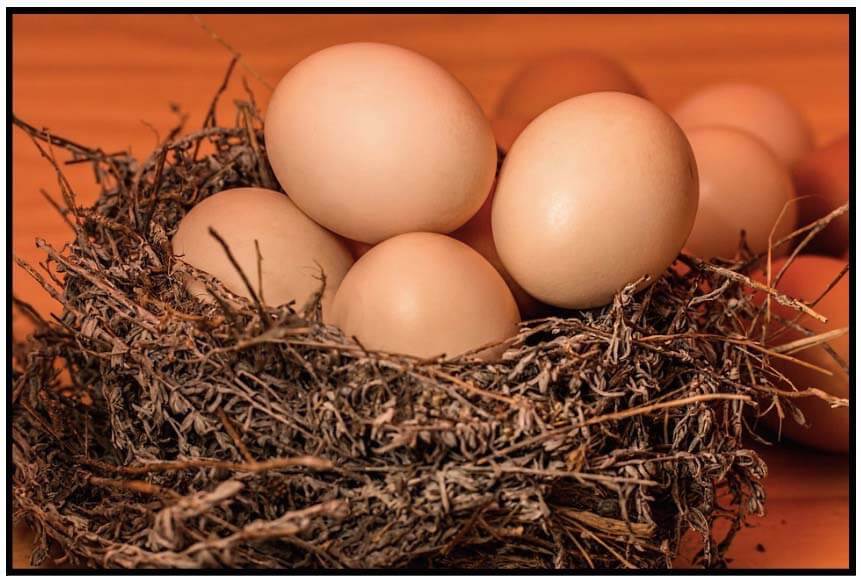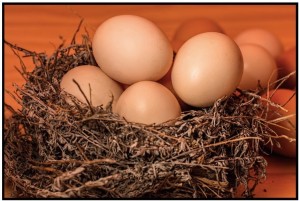 Image source: pixabay.com
Is investing through dividends a better way to increase your nest egg? The economic environment is as important as the diversification of the portfolio.
Counting your chickens before they hatch can have disastrous consequences in the financial markets. Global uncertainties make dividends an attractive proposition.
Focusing on companies with healthy dividends and unhealthy growth could mar your financial well-being. Capital gains (whether short or long term) are equally important. Also consider the tax implications of capital gains and dividends while planning the investment strategy.
Investing Style: The Key to Financial Success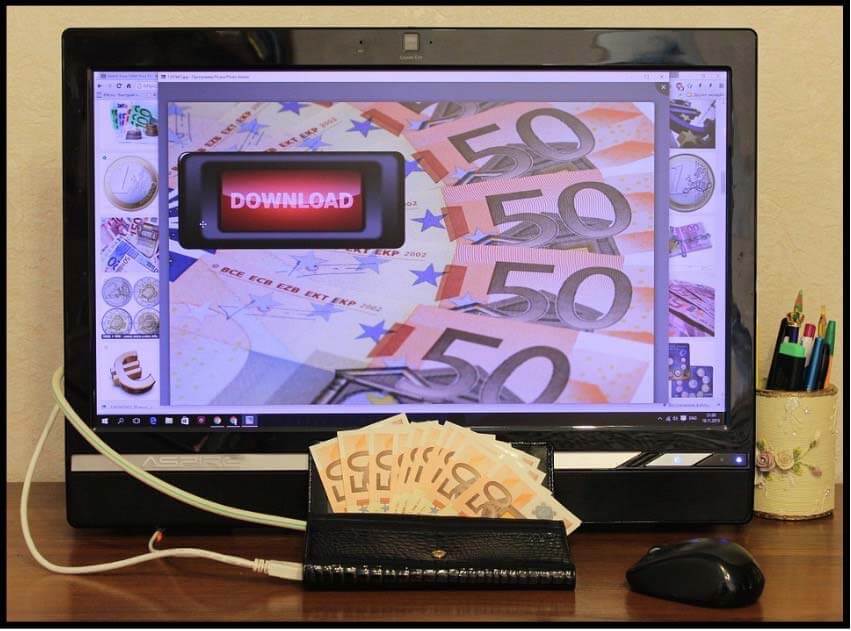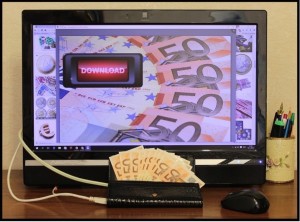 Image source: pixabay.com
Investing style is an important determinant of whether one should aim for dividends or capital gains from the shares. Dividend paying stocks offer minimum yearly income which offers maximum returns as compared to money market accounts, savings accounts or bonds.
But if riding out the swings in share price is a viable proposition for investors with a long time horizon, capital gains or growth options is a far better choice.
Growth option indicates the profits one makes to stay reinvested. Profits along with capital are invested in stocks that earn cash. NAV of growth and dividend options is not the same.
As far as dividend reinvestment option is concerned, profits are distributed as units at prevailing NAV rather than cash. Dividend reinvestment therefore equals capital growth for equity funds.
So, which option is better- growth or dividend? Cash requirement, time frame and tax efficiency hold the key to that answer.
Tax efficiency is often the deciding criteria.  Equity funds are more suited for the long term especially as long term capital gains are free of tax. Risk tolerance is also a crucial factor. If you are risk averse, payouts are the way to profits.
Mutual Funds: Growth Versus Dividend
NAVs of dividend options are lower than growth option. So for the same set of stocks and bonds, nature of profit distribution is different.. Behavior, objective, fund manager and performance may be in common, but the manner of delivery of returns is vastly different. So what does returns depend on?
Growth Option: Under this option, one will not receive returns in the intermediate. Payments will not be gained in the form of any interest, gains, bonus or dividends. Return is simply the difference between buying and selling price, much like gold.
In growth options, golden benefits are possible through the difference  between the cost price (NAV on the date of investment) and selling price (NAV of the sale date).
For instance, if you purchased 100 units of a MF scheme at NAV of INR 50, and sold this when the NAV increased by INR 70 to yield returns of INR 7000.
There will be no payout in between. If you want returns at periodic intervals, use the dividend option. Generally, it is the objective of investment and tax considerations which guide the nature of investing practices.
Wealth can only be created if you permit it to grow. If you are planning to invest for a short time period, debt mutual funds are the way to go. Compounding works for you here.
For investments for lesser than one year involve investments in debt funds, one can go through dividend option or dividend reinvestment option, chiefly with respect to tax considerations.
Dividends which are paid when one buys mutual funds are called distributions. There are two types of distributions- dividend and capital gain. These are the two key types of distribution or cash paid back as owner of stocks portfolios.
Taxing Times? Here's Some Relief!
Dividends and capital gains are quite distinct from each other. The biggest difference between these two types of distributions is that both are taxed quite differently. Capital gain refers to profit that is realized after the sale of a stock. If one owns individual stocks
The difference between a capital gain and a dividend is pretty simple. A dividend is a planned payout that is typically created when the individual stocks in the portfolio pay dividends.
The mutual fund manager will then pass these dividends onto the individual investors on a planned schedule. A capital gain is created at the point of sale. The biggest difference between the two is the way that they are taxed.
Capital gain refers to the profit realized after selling the stock. If one owns individual stocks which are sold, capital gains tax will have to be paid. Dividend income is taxed at different rates typically the usual income tax rate.
The tax schedule for capital gains also differs from dividend income. If you are in for taxing times, diversification is a good way to lower tax liability.
Look at the breakdown of the total distribution to see which portion comes from dividends and which from capital gains. Strike a balance between the two.
Some MFs pay out cash as dividends within the quarter or the year. Others pay out capital gains in lump sum at the close of the year. Unplanned capital gain distributions may also result.
Consult the tax attorney or CA to figure out your individual tax rate. Capital gains tax is lower than overall personal tax rate generally. Capital gains which are made from tax free accounts are not taxed.
To avoid  paying taxes in capital gains and dividends, passive income earning is a must. Be proactive in your approach if you want to reduce tax liability.
Dividend Reinvestment Versus Dividends:
Tax policy should dictate the choice of dividend reinvestment option and no other criterion matters as much. When it comes to the NAV, there is no difference between dividend option and dividend reinvestment option.
NAV of the dividend option of prima also applies to Dividend Reinvestment option. Under the reinvestment option,instead of physical receipt of dividend in the bank, MF ploughs it back at source through allotment of additional units in the scheme to the investor.
Mutual Fund ploughs back at source through allotment of additional units within the scheme to the investor. The same could also have been accomplished following receipt of the dividend.
The cheque has to be cut to invest the dividend amount in the scheme- this is the only difference in terms of time savings.
Mutual Fund investors need to ask certain questions to ensure that they are right on track towards the path to growth.
Q.1: Is this investment tax efficient?
Q.2: Does the investment lower the tax liability?
Q.3: Will this investment grow in value?
Q.4: Does it provide regular returns?
Q.5: Is there appreciation in the value invested?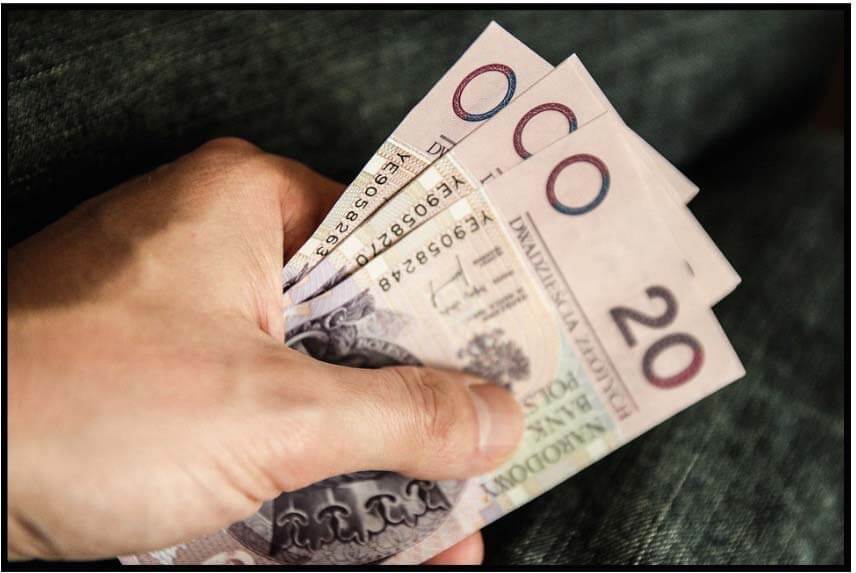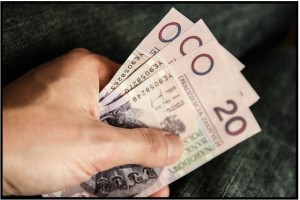 Image source: pixabay.com
There are tradeoffs of different kinds. The higher the risk, the more the returns. If investments provide regular income, there is no appreciation in value invested.
If an investment if chosen to provide potential for appreciation, will lack regular income in the form of dividends. Choose between equity funds and dividend option to obtain regular income.
To get capital appreciation in the debt portfolio, investors can purchase a debt fund and opt for a growth option. If regular income is the aim, investors can purchase equity funds and select the dividend option.
If you want the benefits of capital gains as well as dividends, MFs are the right choice. Choose between dividend and growth options based on tax implications.
Also read: Dividend Investing Resource Center
Conclusion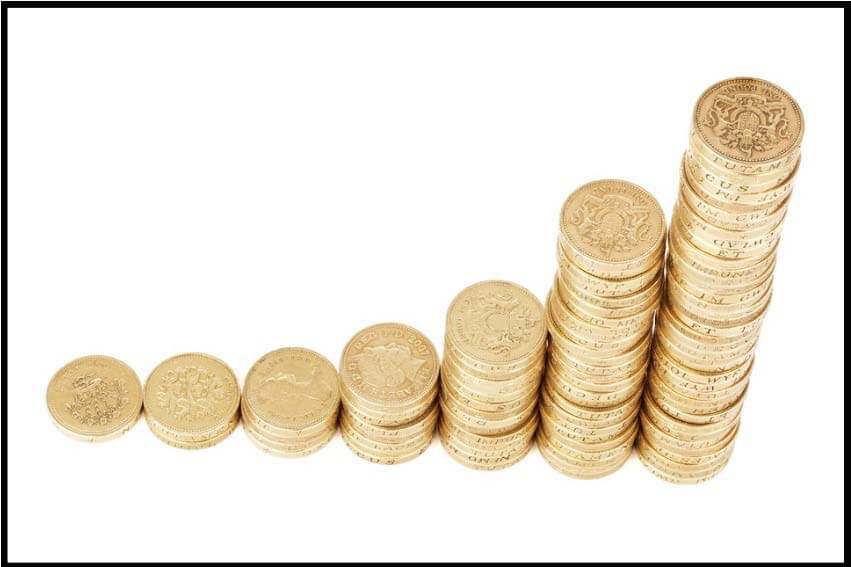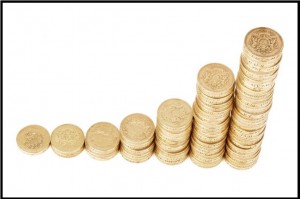 Image source: pixabay.com
Dividend or growth? Capital Gains or dividend distribution? Capital appreciation or steady returns? Like every other choice in life, choosing between dividend and growth options has its own set of advantages and pitfalls for each decision made.
Choose wisely so that investments are a source of prosperity and a path to growth. There are many investment vehicles to drive growth, but MFs offer growth and dividends, stability and diversification and returns plus capital appreciation only if you make the right choice.
Recommended Articles
Here are some articles that will help you to get more detail through the link.