Learn from Home Offer TAKE THIS BUNDLE
NATRON Training - 5 Courses in 1
This Natron Tutorial includes 5 courses with 11+ hours of video tutorials and Lifetime access. You will also get verifiable certificates (unique certification number and your unique URL) when you complete each of them. You will learn fundamentals of node-based compositing using Natron, this course will also demonstrate the user interface of Natron along with features & applications of Natron.
TAKE THIS BUNDLE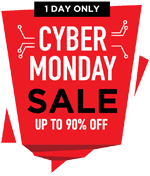 * One Time Payment & Get Lifetime Access
What you get in this NATRON Training - 5 Courses in 1?
11+ Hours
5 Courses
Course Completion Certificates
Lifetime Access
Self-paced Courses
Technical Support
Mobile App Access
Case Studies
About Natron Tutorial
---
| | |
| --- | --- |
| | |
| Courses | You get access to all 5 courses, Projects bundle. You do not need to purchase each course separately. |
| Hours | 11+ Video Hours |
| Core Coverage | Natron VFX and Motion Graphics software, Compositing and Keying, Rotoscoping, Tracking and color correction, paint and filters |
| Course Validity | Lifetime Access |
| Eligibility | Anyone serious about learning Natron |
| Pre-Requisites | Basic knowledge of using editing software |
| What do you get? | Certificate of Completion for each of the 5 courses, Projects |
| Certification Type | Course Completion Certificates |
| Verifiable Certificates? | Yes, you get verifiable certificates for each course with a unique link. These link can be included in your resume/Linkedin profile to showcase your enhanced VFX and Motion Graphics skills |
| Type of Training | Video Course – Self Paced Learning |
Natron Tutorial Curriculum
---
Let's have a look at the Natron Tutorial in detail below:

MODULE 1: Natron Fundamentals

| Courses | No. of Hours | Certificates | Details |
| --- | --- | --- | --- |
| Natron - Beginners | 1h 3m | ✔ | |
| Natron Practical - Compositing and Keying | 2h 7m | ✔ | |
| Natron Practical - Rotoscoping | 3h 53m | ✔ | |

MODULE 2: Advanced Natron Techniques

| Courses | No. of Hours | Certificates | Details |
| --- | --- | --- | --- |
| Natron Practical - Tracking and Color Correction | 2h 39m | ✔ | |
| Natron Practical - Paint and Filters | 1h 4m | ✔ | |
---
Certificate of Completion
---
What is Natron?
An Open Source node-based compositing software application is Natron. Natron supports plugins following the OpenFX 1.4 API. It supports Linus, OS X Free BSD, Windows Operating Systems. It was released in 2014 and developed originally by Alexandre Gauthier. It is written in C++ & Python language.
Natron supports a powerful GUI interface that is an adjustable and adaptable node based engine. Natron being a simple composting application also have stages of complexity that allow the user to reach their creativity and imagination new heights. It has multilayered Rotoscoping with stroke capability. An amazingly designed software application that offers various keying tools and powerful 2D & Planer tracker for the tracking & production needs.
Natron produced real-time feedback, and the user doesn't need to wait for models to be rendered. It is loaded with a multi-threaded rendering pipeline and supports proxy rendering. It is one such software that requires low hardware equipment. All a user needs are an x86 64 bits or 32 bits' processor, 3GB of RAM and a graphics card that supports OpenGL.
Natron even supports the Multi-view workflow that saves the time of the user by keeping all the views in the same stream and can be separated anytime with the One View Mode. A Point Tracker is also embedded in Natron to track multiple points. Natron is also loaded with Node Presets that can be imported and exported easily with an XML File Format. It also has a power curve and dope-sheet Editor with a Fluid interface. Color space management is handled by Open ColorlO. It also supports several file formats like EXR, JPG, PNG, SVG, TIFF, DPX and many more.

Industry Growth Trend
The global computational creativity market size to grow from USD 204 million in 2018 to USD 685 million by 2023, at a Compound Annual Growth Rate (CAGR) of 27.4% during 2018–2023.
[Source - MarketsandMarkets]
Average Salary
Average Salary
$20 per hour
The average salary for an Artist is $20.48 per hour in the United States.
[Source - Indeed]
Which skills you will learn in this Natron Tutorial?
Natron Tutorial is a detailed extensive course which is not limited to any user. This program focuses on various applications & features of Natron for Visual Effects. It helps the student in mastering the fundamentals of node-based composting using Natron and then it equally emphasizes on using the gained knowledge by creating methods and introducing several features and techniques of Natron. By learning these techniques, the learner can improve their skills at a high level.
This program would increase the knowledge of learners on the basic nodes & parameters supported by Natron. From Beginners to intermediate to advance students, anyone can take up this course who is interested in learning Natron and its various other features.
Students will learn the usage of Natron for Paint & Filters, learn an efficient workflow for composting with Natron and choosing the right effects in the program. With this Natron tutorial, the students will be able to master skills on Natron, Compositing, Keying, Importing Videos, Chroma key, and others.
Requirements / pre-requisites
Basic knowledge about computers is a must
A passion for Composting with lots of ideas and creativity is a much-needed pre-requisite before starting this Natron tutorial. There should be a desire and diligence to study the software through this course, then only the results would be positive
Basic knowledge about Composting Software is also required before the students start using this Natron Tutorial. Since the training is based on workable knowledge teamed with various illustrations and skills, the student needs to have a prior understanding of the minor basic needs of compositing.
Target Audience
This training is not limited to any audience. A beginner or a professional both can use this.
This Natron Tutorial targets huge audiences who are willing to create and learn Node-based composting using Natron.
Students & Visual Effects Professionals who wish to become Animators & Graphic designers can take this training.
The Natron tutorial is aimed at the audiences who are dedicated to learn and grasp the skills in no time.
Natron Tutorial FAQ's- General Questions
---
I am a fresher in the field of Composting. Will this Natron Tutorial benefit me?
I would say that a pure fresher in this field would be able to learn node-based compositing with Natron, but it will take time. Since you are a beginner you need first gain some basic knowledge of Composting and then only you will be able to succeed using this Natron Tutorial.
Will this Natron Tutorial help me to grow my career?
Yes. It is a career based training, aimed to teach different methods of Compositing and it will help you to create Visual Effects and professional presentations. If you take up this course you will not only learn the software but also obtain command over the various methods and processes of composting, which in turn will automatically open many career opportunities.
Can I make a career as an Animator by learning this Natron Tutorial?
Yes, why not. This Natron training includes lectures on Practical examples of Tracking & Rotoscoping. It also teaches us about the various tools used for Composting & Keying. I would say yes you can positively go for the desired job.
Sample Preview
---
Career Benefits
Natron Tutorial is a career based training that importantly believes by strengthening the skills and providing the learner to grasp many various strategies of learning Composting through this course. This Natron Tutorial aims to give the students a solid familiarity with many of the commands and fundamentals in Natron and to start creating their own polished and professional projects.
Gaining command over the fundamentals of Natron is the most important factor one should have, to master this software. Thankfully, the user interface design is so friendly and convenient that it will not take a big time for anyone who is introduced to this application. Practicing the tools is the first part, but making the most of the tools requires a great effort from the user's end.
In this course, we all will learn skills that will not only provide a boost to our careers but also will help us to plan our future. This training provides techniques and methods that describe everything with great ease and simplicity. The choice of career and the ability to use their capability & skills are in the hands of the learner.
This Natron Tutorial opens many possibilities for the students and professionals to choose from various career options. From Beginners to experienced students, anyone can take up this course who is interested in learning the applications of Natron for Visual effects and Paint & filters. Learners can go for jobs like a Data Analyst, Motion Graphic Designer, Roto Artist, 3D Artist, Stereo Compositor, VFX Artist, Video Editor, 3D Compositor.
Natron Tutorial Reviews
---
Natron
Well, this is undoubtedly the best and probably the most used Natron Course. I liked the practical lectures and the demonstrations in the training. Thank you.
Cong Son
Good Course
I enjoyed and learned a lot of tricks and methods with so much ease. I thank this Natron tutorial for teaching me how the basic concepts and commands could be applied to different projects.
Arushi Nawal
Learned compositing with Natron
With this Natron tutorial, I can proudly say that I got to learn the fundaments of using Natron and learn various aspects of the User Interface along with various features and commands of Natron.
Robert Young