Learn from Home Offer TAKE THIS BUNDLE
QLIKVIEW Course Bundle - 3 Courses in 1
This QlikView Training includes 3 Course with 10+ hours of video tutorials and Lifetime access. You get to learn business intelligence tool QlikView, understanding its installation, interface and data transformation and also its implementation in data transformation.
TAKE THIS BUNDLE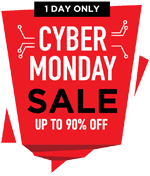 * One Time Payment & Get Lifetime Access
What you get in this QLIKVIEW Course Bundle - 3 Courses in 1?
10+ Hours
3 Courses
Course Completion Certificates
Lifetime Access
Self-paced Courses
Technical Support
Mobile App Access
Case Studies
About QLIKVIEW Course Bundle
---
| | |
| --- | --- |
| | |
| Courses | You get access to all 3 courses, Projects bundle. You do not need to purchase each course separately. |
| Hours | 10+ Video Hours |
| Core Coverage | Learn business intelligence tool QlikView, understanding its installation, interface, and data transformation and also its implementation in data transformation. |
| Course Validity | Lifetime Access |
| Eligibility | Anyone serious about learning QlikView and wants to make a career in this Field |
| Pre-Requisites | Basic knowledge about business intelligence would be preferable |
| What do you get? | Certificate of Completion for each of the 3 courses, Projects |
| Certification Type | Course Completion Certificates |
| Verifiable Certificates? | Yes, you get verifiable certificates for each course with a unique link. These link can be included in your resume/Linkedin profile to showcase your enhanced skills |
| Type of Training | Video Course – Self Paced Learning |
QLIKVIEW Course Bundle Curriculum
---
In this section, each module of the QlikView Certification Training is explained.

Goals
The goal of this training program is to provide self- service and progressive business analytics used in various industries. It will help the trainee to master Qlikview data modeling, visualization of reports, and dashboards. After the finishing of the course, the trainee will advance with the skills needed for data interpretation, modeling, designing, and deploying.
Objectives
The main objective of this training program is to assist people who are ready to learn Qlikview from the beginning. This training program will include two main modules like Data Analytics with QlikView and  QlikView Security Overview which will be further elaborated for the trainees so that it can be used in the practical world to solve complicated problems
Course Highlights
This training program will include two modules of training as well as a project where the units have been drafted in a manner so that it could include all the necessary information.
Data analytics with QlikView is the first module of this course where you will learn about the science of analyzing raw data to make conclusions about the information using the QlikView. It will be a six-hour-long video tutorial in which you will be explained all the concepts used for analysis briefly. After this module, the trainee will be able to evolve fast in business intelligence.
Qlikview Security Overview will be the next module in which you will study about the security server of Qlikview. It is nowadays important to have security in the software so that sensitive information does not have. Topics like Protection of the platform, Authentication, Document-level authorization, and Data level authorization will be explained to you in detail. All the problem related to data security is covered in this unit.
To make it easy for the trainees to understand the concepts, we have included various examples in this course. They will see several different sorts of demonstrations were the topics will be directly pointing towards the concepts that you would have covered in the units. We have also included some of the sample questions in the unit where all the questions are sort of topic for minor projects.
It is important to note that the course has been designed in a manner so that it covers all the advanced and beginner level topics in one field. The topics that are comparatively tough to understand have been considered as advanced level topics and we have ensured to give more focus on such topics. To make it easy for the trainees to understand the concepts, you have added simple examples each against the concept. After completing this course, you will be able to draft solutions for all the problems that require expertise on Qlikview to be resolved.
Project Highlights
This QlikView Training program comprises two main modules which are further divided into subunits which are explained in brief through the video tutorial. The project will be based on the training program which will be submitted at the ending of the training modules.
Project on ERP System using Qlikview sense will be the project in this course which you will be working on to develop the ERP system by leveraging Qlikview. All the beginners and the advanced level concepts covered in this course will be used to complete this project. You will be able to learn how and where particular functionality of Qlikview could be used so that one could draft an effective and efficient solution. After completing this project, you will be able to work on either of the projects that require strong skills in the ERP system that has to be designed or developed using Qlikview.
There are some of the concepts covered in this project which are not directly but indirectly associated with this technology. You will be learning about all such topics through this project and will also be able to achieve excellency on them. The educator will be explaining all the concepts in detail and you will also be required to practice the same at your end.
After completing this project, you will be able to leverage all your strong understanding of this technology to endorse any project where it requires the expertise of Qlikview to draft solutions for business intelligence based problems.
QlikView Training – Certificate of Completion
What is QlikView?
---
QlikView is among the most flexible and adjustable Business Intelligence data platform which is used to transform data into knowledge. Taking just a couple of minutes to learn, the associations which are automatic regarding QlikView helps in creating endless possibilities for creating ad hoc queries without the need of defined structures and hierarchies, which is typically the case with other analytical tools. QlikView promotes the use of unrestricted application data analysis which helps in making the users take time-saving and more effective decisions. This all, as a whole is used in bringing a whole new level of insights, analysis, and value to the existing data stores along with user interfaces which are cleaner, simpler, and straightforward. QlikView enables users to gain unexpected business-level insights by making them understand the way data is associated and the unrelated kind of data.  They are efficient enough to conduct the direct and indirect level of searches across all the data which is present anywhere inside the application either globally or within a single occupied field.
When the user clicks on the data point within the field, there are no queries that are fired. The other fields are simultaneously engaged in filtering themselves which is primarily based on user selection. The two layers as discussed in the above context, are contained inside the QVW file format which essentially means that the applications are responsible to contain both the data as well as the presentation related elements. To make a parallel, a QVW file can be thought of as a very advanced excel file that contains a lot of data and numerous amounts of graphs and all of them are present inside one single file. QlikView has a few terms which, of course, are like any other tool, and it is a good thing if you know about them. Those words are like the ones such as Front-End, Load Script, QVD file, QVW file, etc.

Industry Growth Trend
  The overall data science platform market is expected to grow from USD 19.58 billion in 2016 to USD 101.37 billion by 2021, at a CAGR of 38.9% from 2016 to 2021.
[Source - MarketsandMarkets]
Average Salary
Average Salary
$120,301 per year
The average salary for a Data Scientist is $120,301 per year in the United States.
[Source - Indeed]
Which tangible skills will you learn in this Course
?
In this QlikView Training Certification, you will learn skills related to analytics, visualization, those of business intelligence, reporting, dashboarding, etc. as these skills are required to generate revenue to the business organization you are aligned with. Along with this, the domain and the functional experience and the knowledge of the business you are associated with is also a skill that you will learn from the QlikView Training course as this course ensures that you work and are ready in this realm as a professional.
Pre-requisites
There are several pre-requisites of every course which should be completed before you hop onto start with the course and curriculum of that course. The basic pre-requisites for the QlikView Training course include a sound knowledge of analytics and business domain. If you are a newbie in the organization or in that domain then you would not be able to generate many levels of insights from all these beautiful tools such as QlikView. You are also expected to know the basics of ETL i.e. extract, transform, load and other jargon such as EDI, EDW, data warehousing, metadata, data mining, etc. as these are the most commonly used technical terms which you will often hear in QlikView Training course. Among all these points, the one point which always holds as far as the pre-requisite part is concerned is the zeal and the enthusiasm to learn and constantly practice. Perseverance is the key we are talking about here.
Target Audience
The target audience for this QlikView Training Certification includes everybody interested to work and develop a basic understanding of theirs by learning QlikView. This tool is though used incorporates and within the professional domain, everybody starting from students or even entrepreneurs who are excited to benefit their SME or MSMEs from this tool can be the ideal audience. People who are from a different domain professionally and are targeting to switch their career in the field of business intelligence. Consultants, data scientists, data engineers, software developers, data analysts, etc. are another category of candidates that are the best audience for the QlikView Training course.
FAQ's
---
Do I need to refer something else too or the curriculum and the material being taught in this QlikView Training Certification is sufficient for me?
We at eduCBA, craft the course which is exactly suitable to the needs of the above-mentioned target audience. We do not ask or recommend you taking help or referring some other material as the content provided here is exhaustive and the trainers are a high-class faculty with a high amount of training wide experience in the field of business intelligence and analytics. Therefore, doing what is being taught in the course and practicing it regularly should be good enough for you.
Is it tough for somebody to learn QlikView from the QlikView Training course if he has an entirely different background?
It is not at all a tough deal for somebody to learn about this QlikView Training Certification. As mentioned in the pre-requisites also, if you have a strong will and a determination to learn and if you follow the basic pre-requisites you are an ideal audience to target this course. The beauty of the QlikView Training course is that QlikView doesn't necessarily ask for a programming experience which is a great thing as not everybody is tech-savvy enough to not be programmatically challenged. Therefore, even though you do not belong to the software background but a business side, still this course holds much more value to you and you can easily think of pursuing the QlikView Training course.
Sample Preview
---
Career Benefits
The career benefits of this QlikView Training Certification are huge as nobody would want their business to be of the style where the develop everything using the latest technologies and trends but you do not have the appropriate business domain experts or the ones who have their ways in business intelligence. Every business requires the person who can make them do profit and help them in generating the revenue therefore if you belong from the background of business intelligence along with the skillset of QlikView, I don't think you can be replaced by any other professional anytime soon. QlikView Training course is designed in such a way to give you a cutting upper edge over the other professionals and therefore if you are among the ones opting for it then it surely is a win-win situation for you as well as your career.
Reviews
Data Analytics with QlikView
What makes Educba so unique is the wide variety of the course it offers under one roof. First of all, thank you for this wonderful course
Pros
1. Easy language to understand. Simplified very well
2. Practical implementation
3. Very useful and alternative to Tableau.
Improvement
1. I didn't find any.
All the best
IMRAN KADOLKAR
Effective Tool for dashboard creation
This course is very informative and good for beginners. Clear, easy to understand and the instructor delivered the course in a very smooth way and covered a lot of topics. It lists the typical activities carried out in analytics and dashboard creation. Furthermore, it helps to define how to make a dashboard effectively. Simple and easily demonstrated Sales and Marketing analysis, chart, and table creation.
Patrick
Great way to present the Reports!!
I liked this short course on Qlik's view, as I was finding ways to present and analyze my reports. I got surprised by the options in this software which helps to present data better than the traditional way. As a beginner this short course has helped me to understand the basic feature of this software.
SWAPNIL PRABHAKAR MORE
QlikView Scripting
Overall, an engaging and challenging course. The content as well as the quality of the course was up to the mark. The instructor managed to explain the difficult concepts well which greatly facilitated learning.
Juan Carlos Pardo Polo
Qlikview Analysis
QlikView works well to visualize and compare large sets of data. Great way to express data using the charts and visualizations and performing set analysis as an experienced user.
Ease of publishing reports to a web interface. Able to load in data from multiple sources. We load data from SQL databases and Excel spreadsheets. A brief explanation in the course to understand each concept precisely nice work.
Linked
Muralidhar Madugula