Learn from Home Offer TAKE THIS BUNDLE
DATA SCIENTIST Course Bundle - 150 Courses in 1
608+ Hours of HD Videos
150 Courses
Verifiable Certificate of Completion
Lifetime Access
TAKE THIS BUNDLE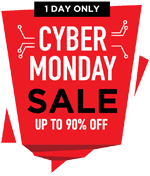 * One Time Payment & Get Lifetime Access
What you get in this DATA SCIENTIST Course Bundle - 150 Courses in 1?
608+ Hours
150 Courses
Course Completion Certificates
Lifetime Access
Self-paced Courses
Technical Support
Mobile App Access
Case Studies
About Data Science Training in Bangalore
| | |
| --- | --- |
| Course Name | Online Data Science Training in Bangalore |
| Deal | You get access to all 150 courses, Projects bundle. You do not need to purchase each course separately. |
| Hours | 608+ Video Hours |
| Core Coverage | This Data Scientist course will help you learn data science using R, Python, Machine Learning, Artificial Intelligence, Big data & Hadoop, Predictive Modeling, Business Analytics, Data Visualization, and others. |
| Course Validity | Lifetime Access |
| Eligibility | Anyone serious about learning data science and wants to make a career in analytics |
| Pre-Requisites | Basic knowledge of data and analytics |
| What do you get? | Certificate of Completion for each of the 150 courses, Projects |
| Certification Type | Course Completion Certificates |
| Verifiable Certificates? | Yes, you get verifiable certificates for each150 course, Projects with a unique link. These link can be included in your resume/Linkedin profile to showcase your enhanced skills |
| Type of Training | Video Course – Self Paced Learning |
| Software Required | None |
| System Requirement | 1 GB RAM or higher |
| Other Requirement | Speaker / Headphone |
Data Science Training in Bangalore Curriculum
---
The course is fully designed to meet the current requirement of Data Scientist in the market. Becoming a Data Scientist is a new career trajectory that combines statistics, analysis, business, and programming logic. The tasks of a Data Scientist in the sequence are the following – Data collection, Data preparation, Data analysis, Evaluating results, Model building, Model testing, Model Deployment, and Model optimization. The initial part of this Data Science Training in Bangalore is comprised of units based on Python. It is a combination of statistical and machine learning techniques with Python to analyze and interpret complex data. Also, you will learn the different libraries of Python used for data analysis like Pandas for time-series analysis and NumPy for analyzing scientific data. In addition to this, you will Matplotlib, Plotly, and Seaborn for plotting and visualization in python. You will get an overview of Scikit-learn, machine learning library for building neural networks, and data preprocessing.
In addition to this, you will learn about R programming language which is important because of its versatility in the field of statistics. Here in this Data Science Training in Bangalore, you will get to know about statistical analysis, predictive modeling, and visualization in R programming. Also, you will learn about analysis software used by big companies i.e. SAS. It is easy to learn and somewhat similar to SQL. Here you will get the hands-on experience and live projects on SAS along with examples. The projects will help you in a better understanding of the concepts and topics.
Next, you will learn Hadoop because of the fastest-growing field, there is a need to organize, store, and interpret large amounts of data. Nowadays, a great number of tools are available for analyzing data like SPSS, Tableau, Matlab, Splunk, and Minitab. Here you get all the understanding and experience on all there tools along with real-life projects on big Data and performing all operations using these tools. With the help of this Data Science Training in Bangalore, you can carry the professional tag of Data Scientist.
Data Science Training in Bangalore – Certificate of Completion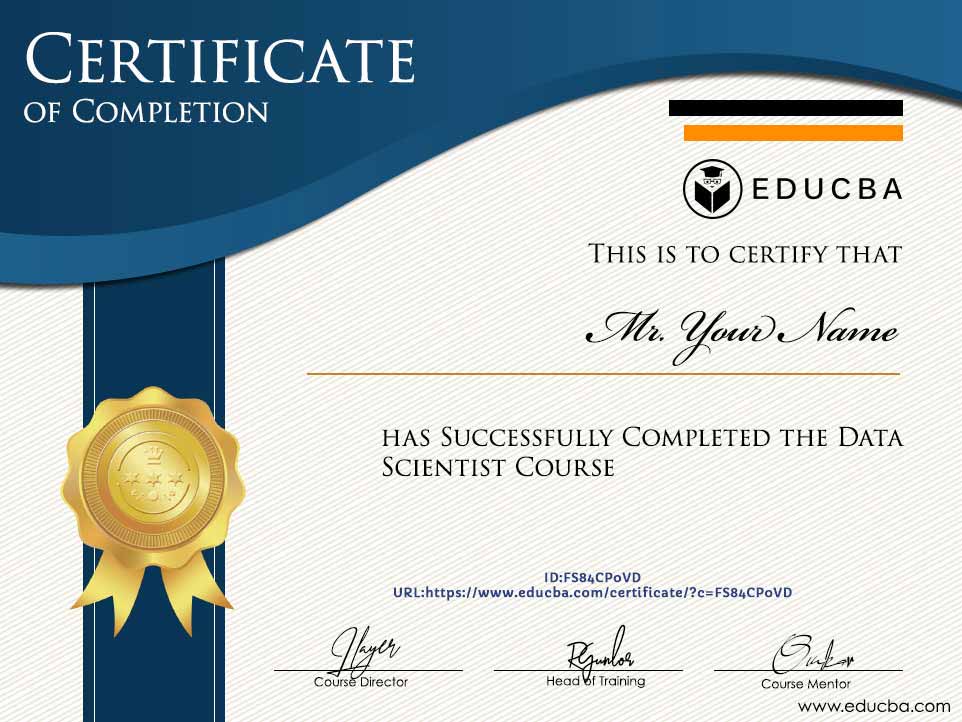 What is Data Science?
Data Science is not about making complicated models, visualizations, and writing code. Data Science is about using data in multiple ways to create an impact on your company. Now, this impact can be in the form of insights, in the form of data products or the form of product recommendations for a company. Nowadays, Data Science is mainly used for better decision making, for performing predictive analysis, and for pattern recognition. So as a data scientist, your job is to solve real company problems. This Data Science Training in Bangalore lets you master in data models, data visualizations, data analysis, AI, Deep learning, and more. In this Data science online training and certification, you will get hands-on experience in Data Science by working on various real-life projects in domains of e-commerce, entertainment, banking, finance, etc.

Industry Growth Trend
The overall data science platform market is expected to grow from USD 19.58 billion in 2016 to USD 101.37 billion by 2021, at a CAGR of 38.9% from 2016 to 2021.
[Source - MarketsandMarkets]
Average Salary
Average Salary
$120,301 per year
The average salary for a Data Scientist is $120,301 per year in the United States.
[Source - Indeed]
Which Skills will you learn in this Course
?
---
This Data Science Training in Bangalore is a complete course on becoming a data scientist that provides you detailed learning in data science, data visualization, and data analytics. These courses under this Data Science Training in Bangalore provides the entire toolbox you need to become a data scientist like Python data scientist, R data scientist, etc.
Python data scientist courses – Includes Machine Learning with SciKit, Predictive Modeling, Matplotlib, Pandas, NumPy, Data Management, Sentiment Analysis, Video Analytics Using Opencv and Python Shells, PySpark, Seaborn and more.
R programming data scientist courses – Includes R Studio UI and R Script Basics, Logistic Regression, Decision Tree Modeling, Churn Prediction Model using R Studio, Financial Analytics, Marketing Analytics using R and Microsoft Excel and more.
SAS data scientist courses – Includes SAS Business Analytics, Predictive Modeling with SAS Enterprise Miner, SAS Output Delivery System(ODS), SAS PROC SQL, Programming using SAS DS2, SAS SQL, and more.
Hadoop data scientist courses – Includes Hadoop Architecture and HDFS, MapReduce, Hive, Pig, NoSQL Fundamentals, Mahout, Apache Oozie, Apache Flume, Apache Storm, Apache Avro, Apache Spark, and more.
SPSS, Tableau, Minitab, Splunk, Matlab
Pre-requisites
Ideal Students for this Data Science Training in Bangalore are prepared individuals who have:
Strong interest in data science.
No prior experience is required. We will start with the very basics.
The curiosity of asking the right questions.
Common sense to identify new ways to solve a business problem and to detect priority problems.
Good communication skills- able to communicate the findings result in the right way.
Basic knowledge of Microsoft Excel. COmes in handy when you are working with a lot of data.
Basics of Mathematics. If you love mathematics, it is helpful to learn Data Science through this training.
Target Audience
Students – Students pursuing a degree, diploma, or engineering in data science and want to gain additional knowledge can go for this Data Science Training in Bangalore.
Professionals – Big Data, Business Intelligence, and Business Analyst Professionals, Information Architects, Statisticians, Developers looking to master Machine Learning and Predictive Analytics and those looking to take up the roles of Data Scientist and Machine Learning Experts
Beginners – People who have a strong interest in learning Data science can opt for this training for more hands-on experience. It is also useful for anyone who wants to make their career in Data Science.
Data Science Training in Bangalore – FAQ's
---
Why should one learn Data science?
If anyone whether a student or working professional has the knowledge and pro-efficiency on Data management technologies like Hadoop, Machine learning, etc, it will add advantage to their career.
Which roles/jobs you get into after learning the Data Science course?
Data Analyst, Data Scientist, Data Engineer, Business Analyst, Statistician, Quality Engineer, Quality Manager, Quality Analyst, Statistical Analyst, Software Test Engineer, and many more.
Why should you take up the Data Scientist course online?
The demand for Data scientists is more in today's market but the supply is less. As we have very few experienced people in this field. This Data Science online course will provide you with all the skills needed to become a Data Scientist. It will fast-track your career and give you promising jobs.
What is the average salary offered for a Data Scientist in India?
Start-ups are paying higher than large companies and giving an average salary of Rs.10Lakhs per annum to Data Scientist which is about 12% higher than Big Giants.
What are the top companies hiring Data Scientist professionals?
IT giants like Infosys, Cognizant, TCS, Wipro, Accenture, or e-commerce companies like Flipkart, Amazon, or the thousands of startups, everyone wants Data Scientists who can make sense of their large amounts of data.
Is it mandatory to have experience in Data science to get a job as a Data Scientist?
The most important thing to become a Data Scientist is knowing. Today companies are realizing the importance of data and giving preference to knowledge over experience.
Why take up this Data Science Training in Bangalore?
Data science has become the hottest field in technology. But there are very few people who have the required skill-set. The advantage of opting for Data Science Training in Bangalore is due to its demand, abundance in positions, highly paid career, highly prestigious, and versatile. The demand is high but the supply of data scientists is low. So, going for a data science course will help you to jump-start your career.
What is the Data Science market trend in Bangalore?
Bangalore is a talent hotspot in India who is leading the jobs market. It is the central hub of data science and it offers numerous opportunities also. In fact, as per market research, the number of opportunities has more than doubled in data science. Starting your career in Bangalore would require the skills and competencies which can be obtained using this data science training in Bangalore.
Sample Preview
---
Career Benefits
Data Science is currently the emerging field in the area of technology. But getting a job in this field depends on training and experience. Nowadays companies are seeing the value in data-driven companies like artificial intelligence, machine learning, deep learning, and more. So the need for skilled and trained data scientists needs to grow up in the future.
Career growth: If you want to kick start your career in data science then you need to earn data science certification as your first step.
Learn new data science tools: Data science is constantly emerging. So data scientists will use new tools and new methods for data visualization. So here in this Data Science Training in Bangalore, you will get the knowledge of new data science tools.
Keep your upgraded with the latest tools and technologies: Enrolling in course will keep you upgraded with new technologies and tools in data science without any worry.
Easily showcase your expertise: While applying for a job, employers consider various factors. So hands-on experience from certification will show your potential and qualification.