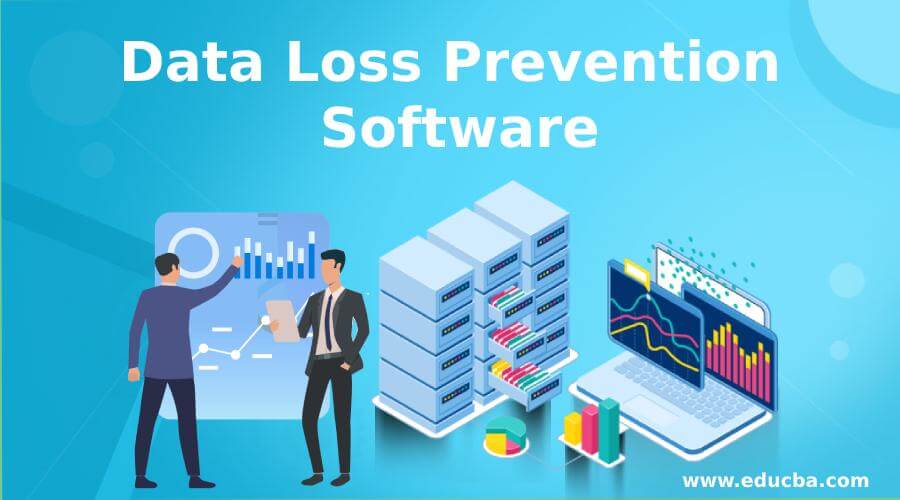 What is Data Loss Prevention Software?
Data Loss Prevention software provides control over who may access as well as share their data. DLP tools help to design Data Loss Prevention strategies by providing pre-defined policy controls to track the movement of data. It also prevents unauthorized sharing, transfer, as well as leaks of data.
The main advantage of the DLP tool is to prevent any internal data leaks which are also called insider threats. Whereas these tools also expanded their work from preventing only networks to protecting from data loss in cloud-first environments. Now many DLP software provides automated encryption of data, prevents data leaks from being malicious as well as alerts administrators if there is any suspected data breach.
Top Data Loss Prevention Tools
The list of top data loss prevention tools which are given as follows:
1. SolarWinds Data Loss Prevention with ARM
SolarWinds is popular for providing IT infrastructure monitoring tools. SolarWinds DLP Software is one of the parts of its Access Rights Manager. The SolarWinds Access Rights Manager sets a company policy for managing data access control which gives precise reports on access permissions. Users can also set other better controls through the Access Rights Manager.
It provides Ongoing monitoring which constantly checks data access and raises alerts when there is redundancy or transfer of data. The Access RightsManager monitors Windows File Share, Active Directory, Microsoft Exchange, and SharePoint.It also monitors the suspicious activities of a user across various communication channels.
Key Features
Constant checks on suspicious activities
Automated responses
Auditing for data security standards compliance such as GDPR, HIPAA, and PCI DSS.
easy to use interface
2. CoSoSys Endpoint Protector
CoSoSys provides an Endpoint Protector as an onsite solution for a cloud-based service, as well as a standalone software package. The onsite version offers security to computers that run Mac OS, Windows, or Linux. An Endpoint Protector has a central Server that communicates over the network with client software installed on each endpoint. This Server protects connected devices, such as digital cameras and USB sticks.
Key Features
It offers on-premises software, Appliance as well as cloud service
It has an Endpoint protection platform
It is HIPAA, PCI DSS, and GDPR compliant
It also protects all devices
It provides Enforced encryption
3. Symantec Data Loss Prevention
Symantec DLP Software combines tracking of user activities with data risk controls. It can monitor data on desktops, servers, mobiles, as well as in cloud storage. initially while installation, it identifies all locations which contain sensitive data and allows them to send all the data to a central management server or secure data repository. Symantec DLP tool offers encryption to Sensitive documents which can only be accessed by authorized users.
Key Features
Constant User activity tracking
Encryption protection
It is HIPAA, GDPR, and PCI DSS compliant
It destroys discarded copies and retired documents
Files can be accessed by fingerprinting every copy.
4. Teramind DLP
Teramind DLP has two main functions as to detect insider threats and provide data security. Teramind DLP has GDPR, HIPAA, ISO 27001, and PCI DSS compliance. It scans for sensitive data on the network, websites, applications which includes data formats, credit cards, and Social Security numbers. It uses natural language processing to scan all documents. Data protection measures include clipboard monitoring and blocking. It provides A fingerprinting which helps to trace who leaked a file.
Key Features
System auditing
It detects keystroke logger
It provides a risk dashboard, which gathers notifications of all vulnerabilities and threats for investigation.
Ongoing risk assessment
5. Clearswift Adaptive DLP
Clearswift offers data loss prevention tool Adaptive DLP. It contains seven packages:
ARgon for Email: Monitors emails for data leaks.
CIP Management Server and Agent: To monitor endpoint activity.
SECURE ICAP Gateway: To Monitor web apps and file transfers.
SECURE Web Gateway: to Manage data access on the web.
Information Governance: To provide Document access control.
SECURE Email Gateway: To secure email servers for external mails.
SECURE Exchange Gateway: To secure email servers for internal mail.
Hence This has the ability to replace other security management software installed such as anti-malware or firewall systems.
Key Features
It filters malicious code which tries to enter the network
It detects unauthorized activities by malicious insiders as well as intruders.
It offers fingerprinting for extra security
6. Check Point Data Loss Prevention Software Blade
Check Point is one of the most popular and widely used cybersecurity providers worldwide. Its data loss prevention solution has a data protection strategy that includes policies and a set of rules to scan the data.
The Data Loss Prevention Software Blade provides auditing and reporting for SOX, HIPAA, and PCI DSS.
Key Features
It analyses User and network behaviors
It provides Fingerprinting of files and document sources like watermarks, logos, etc.
It has a Pattern matching feature by which data is easily identified even when it is encrypted.
It Monitors network, e-mail, and messaging apps
It has Archiving capabilities
It has Multiple inspection modes like proxy and flow-based
7. Digital Guardian Endpoint DLP
Digital Guardian is a cloud-based data protection tool that includes DLP, user, and entity behavior analytics (UEBA) , as well as endpoint detection and response (EDR) which offers data security from all vulnerabilities and threats.
Key Features
It correlates user events, system events, and data events at the endpoint, on the network, cloud as well as databases for easy management and security of the data.
It has special analytics & reporting cloud gives real-time analytics
It has automated controls to prevent data from attacks before they occur.
It offers Configurable actions that contain encrypting, alerting, blocking, tombstoning, and quarantining.
Recommended Articles
This is a guide to Data Loss Prevention Software. Here we also discuss the introduction and list of top data loss prevention tools along with key features. You may also have a look at the following articles to learn more –