Updated September 16, 2023
10 Best Cybersecurity Books [2023]
Cybersecurity is any practice to solidify data protection measures and computerized databases against harmful breaches like hacking, phishing, and stealing confidential data for malicious use. Cybersecurity includes three main factors: confidentiality, integrity, and availability. Here we have listed the best ten cybersecurity books for beginners below to help you better grasp cybersecurity.
Table of Contents
Key Takeaways
Discover ways to stay one step ahead of hackers by leveraging social engineering principles.
Learn about profiling people through communication and understanding the psychology of scammers.
Acquire foundational knowledge in cybersecurity and ethical hacking
Explore tools and techniques used in Kali Linux, cryptography, and server scanning.
Knowing more about it is important as we have all become digital beings. Here is a list of the top 10 Cybersecurity Books to quench your thirst for knowledge.
Let us look at the reviews and takeaways of the Cybersecurity Books:-
Book#1: Social Engineering: The Science Of Human Hacking
Author- Christopher Hadnagy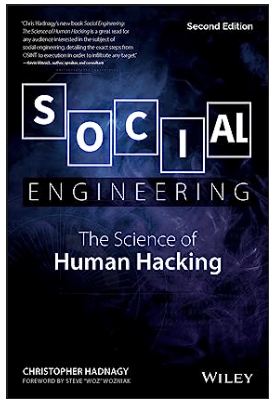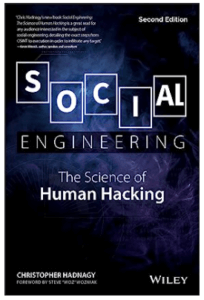 Book Review
It is a must-have for everyone who has a habit of falling into the trap of online scammers and hackers. This book will not only make you aware of the pros of knowing about social engineering but will also aid you with the tools to be one step ahead of hackers.
Key Takeaways from that Book
Dive deep into the congruency of profiling people through communication, making anyone like you, being under the influence, etc., from a lens never seen before.
The author draws a parallel between online hacking to human hacking and brings the reader the ugly truth about the scammer's mindset and how to use it to our advantage.
Book#2: The Art Of Invisibility
Author- Kevin Mitnick, Robert Vamosi Mikko Hypponen (Foreword)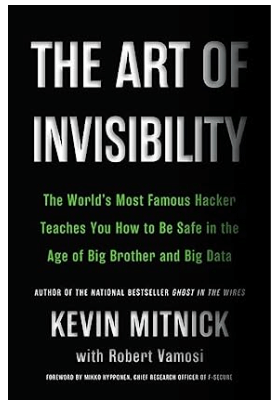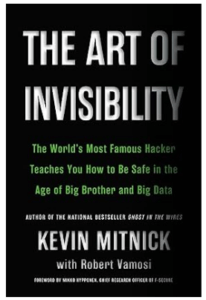 Book Review
Want to know tips to escape the hackers on the lookout for potentially sensitive information about you? What better way to educate yourselves other than getting the key pointers from the world's renowned hacker himself? You will be surprised how much information there is to hide once you get to the extreme detail this book lists.
Key Takeaways from that Book
Find the importance of cracking passwords, encryption, and online privacy ethics to practice and implement daily.
The writing style is clear and narrative that never gets too dull in explaining the complexity of the subject matter.
Book#3: Blue Team Handbook: Incident Response Edition: A condensed field guide for the Cyber Security Incident Responder
Author- Don Murdoch GSE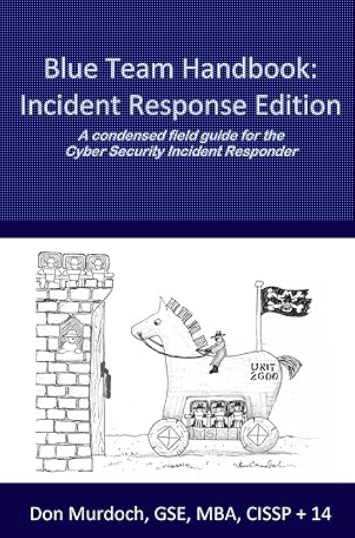 Book Review
The Blue Team Handbook is a concise reference guide for cybersecurity professionals tasked with defending against cyber threats. It provides strategies, tactics, and best practices to strengthen an organization's security posture. Topics include incident response, network defense, and vulnerability assessment, making it a valuable resource for defenders in the ever-evolving digital landscape.
Key Takeaways from that Book
Implementing proactive network defense strategies to prevent and mitigate attacks.
Best practices for incident handling and recovery, including effective communication, documentation, and collaboration with other teams.
Staying updated on the latest cybersecurity trends and emerging threats to maintain a strong defense posture.
Book#4: Cult of the Dead Cow
Author- Joseph Menn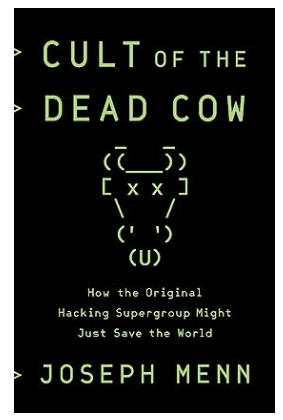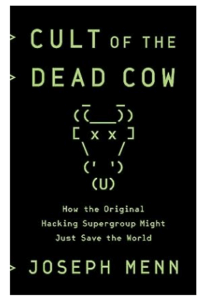 Book Review
Have a flair for engaging in storybooks? Then this book has got you covered. It depicts the age-old story of the first hacking group created since the internet's advent. The author has done a good job of presenting how hacking originated in interviews and a compelling narrative.
Key Takeaways from that Book
Please get to know the information security story and see it evolving through the eyes of the world's first-ever known hackers of 1980.
The book paints a vivid picture of the incidents scattered along the time map of evolution that took place in tech forums and went to smother the national cybersecurity agencies.
Book#5: The Code Book
Author- Simon Singh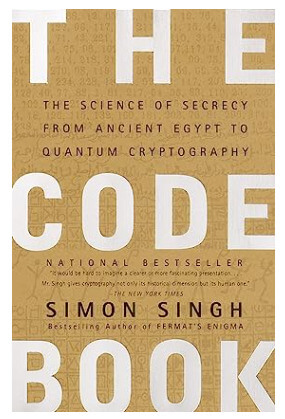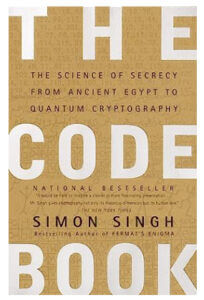 Book Review
Travel through the sands of times in this accurate yet thrilling tale of cybersecurity that has been present for ages and impacting all of us somehow. The author is well-versed in his craft as he easily takes the reader through mathematics and cryptography.
Key Takeaways from that Book
Overlays the principles around Key, Encryption-Decryption modalities, ciphers dated way back, and many more such amazing things.
It covers topics such as the cipher of Mary Queen of Scots, the mechanization of secrecy, and the Quantum leap into the future.
Book#6: The Cyber Effect
Author- Mary Aiken, Rachel Fulginiti (Narrator), Random House Audio (Publisher)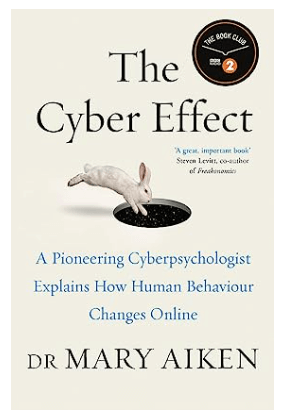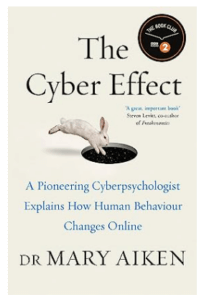 Book Review
One of the most practical yet insightful books on the misuse of technology and its relevance in terms of good human relations. The book offers real-world case studies to hammer the concept of online awareness and safety into the hearts of all concerned.
Key Takeaways from that Book
Tour the online addictions thriving in remote parts of the world, including but not limited to catfishing, online syndicates, dark web, and cyber-bullying.
This a good read for parents looking out for their children on the dark side of the web to practice measures to fight internet addiction.
Book#7: Ghost In The Wires
Author- Kevin Mitnick and William L. Simon Steve Wozniak (Foreword)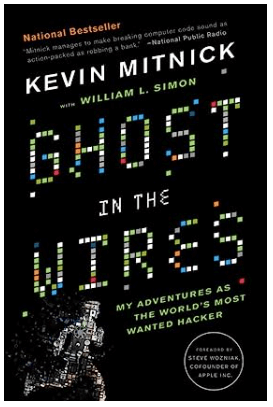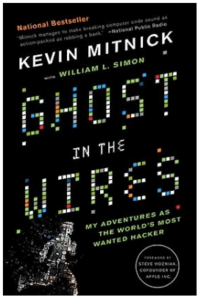 Book Review
If you love computer hacking and want more in-depth guidance to hacking big tech companies and retrieving sensitive data, this book is just for you. Revolving around renowned hacker Kevin Mitnick and his adventures to keep him afloat, this book will surely humble you in minutes.
Key Takeaways from that Book
The authors take us on the adventure that is Kevin's life as a hacker and imparts valuable information from it.
Learn how to protect yourself from people who deceive you front and center and create useful barriers for your information.
Book#8: The Hacker Playbook 3
Author- Peter Kim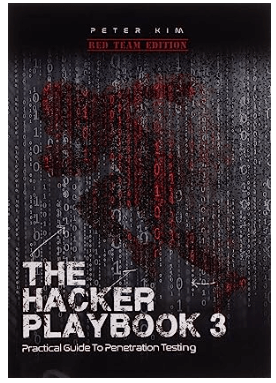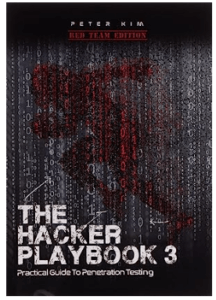 Book Review
We all know the biggest security ethics big corporations follow for their data to not leak out in society, still advanced hackers find a way to break such complex security walls. This book is a savior for security testers on the verge of giving up on validating their internet security measures.
Key Takeaways from that Book
Highlights phishing methods, AV bypass, through meterpreter, OSINT data collection, etc.
Learn about attacks against NodeJS templating, NoSQL Injection, RT foundations, THP3, etc.
Book#9: Applied Cryptography
Author- Schneier B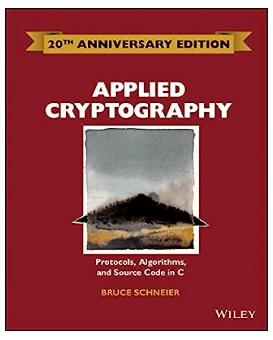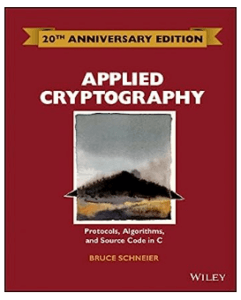 Book Review
Referred popularly as the cryptocurrency dictionary, this book will likely clear all your doubts about cryptography. It is enriched with relevant sources, theoretical concepts, and a clear and concise methodology to be the IT factor in cryptography.
Key Takeaways from that Book
It focuses mainly on crypto protocols, key management, exchange, establishing identity, etc.
Clear demonstration of building your crypto code and the disadvantages of using it to your downfall.
Book#10: Cybersecurity and Cyberwar
Author- P.W. Singer, Allan Friedman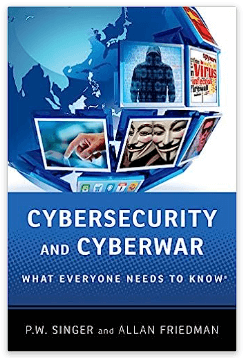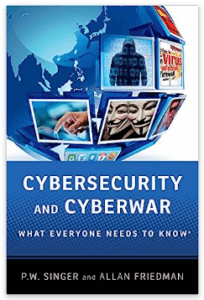 Book Review
An interesting take on real-world happenings fueled by malicious programmers and hackers that are deadest on molding the security in their favor. Written in a question-and-answer style, this book takes the essential cybersecurity know-how to the wider population.
Key Takeaways from that Book
It guides the reader to have more of an idea of what keeps happening around the government agencies and non-technical policymakers.
Discuss real-world anecdotes and a lively tone to keep the reader engaged throughout.
Recommended Articles
We hope that this EDUCBA information on "Cybersecurity Books" was beneficial to you. You can view EDUCBA's recommended articles for more information.