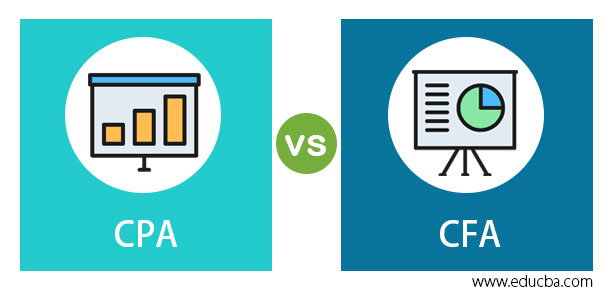 Completing a certification and gaining a credential has been one of the finest ways for accounting and professionals to boost their expertise and knowledge and in turn, get an opportunity for a good career path and increase their pay scale. There are various such credentials which one could choose, subject to the area of finance/accounting one would want to focus on. It is very important to choose your credential carefully as each one of them are unique and provide certain benefits, if not it won't count.
But here the question won't be which one of them would be better. It is more like which one would be better for you. Achieving these credentials won't guarantee any success in the respective careers they lead to. Hence the most important thing would be to decide what you want to be and what you want to do.  This seems to be easy but in reality, when you would sit down deciding about it, it would get difficult to verbalize why you chose to take up that as your career.
In this article CPA vs CFA, we would be focusing on two best known and highly significant credentials viz. Certified Public Accountant (CFA) and Chartered Financial Analyst (CFA) which are applicable under various job functions in the finance industry which would help you choose the right one. Although the decision to take up the credential is highly dependent upon the choice of the direction you want to give your career.
May it be any certification there are three most basic requirements to obtain them which include completing the educational requirements, experience requirements and clearing all the levels of the exam.
Read along to find out the difference between these two certifications CPA vs. CFA in terms of exam details, requirements and career.
Certified Public Accountant (CPA)
CPA has been so far the most known credential in the accounting and finance world.
A CPA license is legally essential in order to do specific jobs, such as public accounting i.e. independent auditing.
It permits you to charge for accounting services you provide to the public.
CPA is quite useful when it comes to corporate but essentially it is valuable in the public sector.
For many people, they see a CPA as someone who prepares tax returns, but CPA's do much more than that and also one does not require a CPA license in order to prepare the same.
Chartered Financial Analyst (CFA)
CFA could be one of the hardest credentials to be obtained and specifically focused on the investment banking process.
It was introduced in the year 1963 and it is considered to be one of the highest designations in the finance domain.
It is a credential that certifies its holder as competent and honest. This reputation in the business world is recognized in many countries of the world.
The CFA degree is not a legal requirement in order to work as a financial analyst but it is a good way to crack some of the most important jobs.
In order to get the best jobs in an investment bank you either require an MBA from on the top institutes or the second-best option would be to have a CFA designation and good relevant experience.
CFA and CPA Exam Date (Updated 2023)
CFA Exam Dates
CPA Exam Dates
Level 1-

14-20 February 2023
16-22 May 2023
 22-28 August 2023

January 23
February 14
March 9
March 31
April 23
May 16
June 8
June 30

Level 2-

23-27 May 2023
29 August -2 September 2023

Level 3 –

21-23 February 2023
29 August -5 September 2023
CPA vs CFA Exam Details
Criteria
CPA
CFA
Control
It is controlled by the American Institute of Certified Public Accountants, the governing body of CPAs in the United States
The CFA is a charter issued by the CFA Institute, United States
Exam structure
In order to obtain the credential, there are four parts to the exam
In order to obtain the credential, there are three parts to the exam
Mode of exam
It is a 14-hour, computerized exam for all the parts together
The duration of the exam is six hours for each part and is paper-pencil based
Exam Window
The window is of two months period and there are four such windows during the year (Jan-Feb, Apr-May, Jul-Aug, Oct-Nov)
There are exam windows are that the Part 1 exam is offered twice in a year in the month of June and December, whereas the part 2 and 3 are offered only once  in the month of June
Educational obligation
Educational obligations form a major requirement
According to the guidelines by the institute you need to prepare for at least 300 hours for each of the three levels
Exam subjects
The exam consists of the following sections:

Auditing and Attestation (AUD)
Business Environment Concepts (BEC)
Financial Accounting and Reporting (FAR)
Regulation (REG)

The exams consist of the following sections:

Ethical and Professional Standards
Quantitative Methods
Economics
Financial Reporting and Analysis
Corporate Issuers
Equity Investments
Fixed Income
Derivatives
Alternative Investments
Portfolio Management

Syllabus structure
The four parts of the exam test the subject matter independently
The three parts of the exam do not test subject matter independently. The CFA constructs each exam covering many of the same subjects such as ethics and financial analysis but just at broader and deeper levels. The first exam tests the candidates broad financial principles, the second is a more intensive test on financial analysis and accounting, and the third exam is broadly based on portfolio management and decision making
Pass percentage
Pass rates for the exams are usually 50% or just slightly lower than it and the exam are only taken in English
The pass percentage is less than 45-50% on average for all three parts and in case you not passing the second or third exam you will have to wait for a year to attempt it again
CPA vs CFA Requirements
Criteria
CPA
CFA
Educational Requirements
The educational criteria/requirement also varies by state, but typically, in order to appear for the CPA exam, applicants should have a bachelor's degree along with 120 semester hours
When it comes to the educational requirements for the CFA credential you would require only a bachelor's degree.
Even in case, you do not have one this condition can be satisfied if you have 4 years of professional experience
Additional educational requirements
Additional educational requirements generally comprise 24 to 30 semester hours in accounting, earned through a graduate or bachelor's degree in business. Many students also pursue a master's degree in order to complete the educational requirements
Not required
Work Experience
As far as the work experience is concerned it would vary across states but mostly they require to have completed at least 1-2 years working directly for the CPA
CFA would require four years of professional experience in a related field that has a direct role to play with the investment banking process. Furthermore, they need to be members of the CFA institute
Overall Requirements
To obtain the CPA certification, applicants must clear the Uniform CPA Exam, gain applicable work experience and meet additional educational requirements
To obtain the CFA certification, applicants must clear the CFA  exam and gain applicable work experience
CPA vs CFA Career
CPA
Accounting as a career choice is an in-demand field and will continue to be. According to the U.S. Bureau of Labor Statistics, employment in this field is predicted to grow 18% between 2006 and 2016.
Once a CPA within this area of public accounting, you could work for any sized firm, from a large CPA firm to a small local accounting firm.
At the firm, you could work on any of these varied fields such as audit, tax and management consulting. If you want to work for any business corporate you could choose a field in financial accounting and reporting, management accounting, financial analysis, and treasury/cash management, hedge funds, etc. On the other side at the government end, you could work for either at the federal, state or local level. There are also various opportunities available for non-profit organizations.
CFA
There are various career opportunities after having earned this certification which includes financial analysts, treasurers, financial advisers, research analysts, traders, private bankers, portfolio managers, investment banking analysts to name some.
This charter provides you with international recognition and imparts skills that are highly acknowledged.
Since CFA provides the skills to a candidate required at the professional place, most of the companies use CFA degrees as one of the parameters in order to shortlist the candidates for the interview.
Moreover, these jobs are considered to be more lucrative than other finance jobs.
In all, we could say that each of these certifications are relatively unique and focused on specific areas of finance and accounting and caters to a specific purpose. One should choose their credential keeping into mind the cost-benefit analysis for them. Pursue your passion irrespective of the risks as whichever credential you choose requires a good amount of dedication, discipline and hard work for it to be earned and be successful. All the best!
CPA vs CFA Infographics
Learn the juice of this article in just a single minute, CPA vs CFA Infographics.