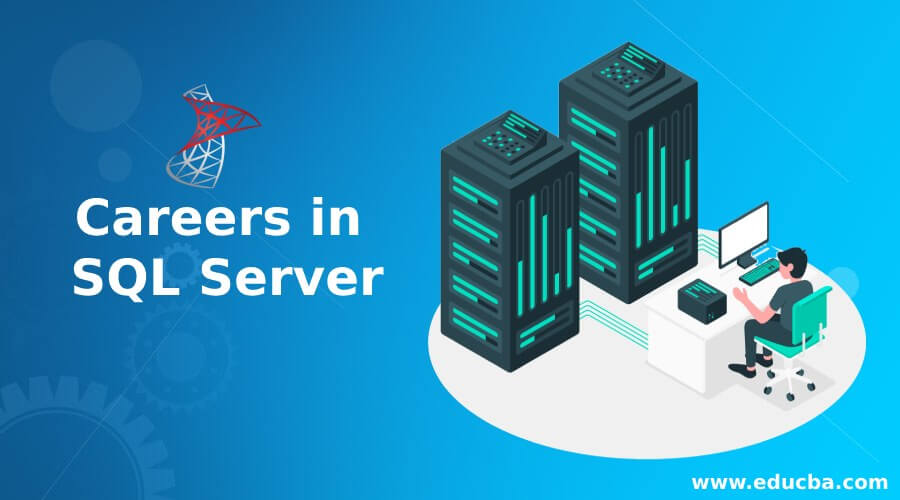 Introduction to Careers in SQL Server
To make a career in SQL server, the basic requirements for a person is to have an educational qualification of a degree in computer or mathematics branch, along with good knowledge on programming languages in order to work on SQL programming. There are different roles available in SQL Server, such as DBA or Database Administrator, DS or Data Scientist, BI Admin or Business Intelligence Administrator, and DA or Data Analyst. Like any other job in technology, these roles also fall high in terms of compensation.
Careers in SQL Server is vast and have quite a lot of concepts and theories. For any aspirant who would like to make a career with SQL should master all the important concepts and get a better understanding of creating queries. Few are the most important skills that one needs to acquire before starting a career in SQL
Become skilled at a language like C++ or Java before SQL
Create New Stuff and Get More Confidence
Learn How to Secure Your Code
Education
Education is an essential phase for anybody to pursue their ambitions. In fact, we should be grateful for the fact that technology has taken us to a next level, and if there is any good use of technology, it is that the means of learning have not only become accessible to almost everyone but also knowledge sharing/teaching from experts resulted in the glorious outcome. Methods such as e-learning already made a prominent impact with respect to this aspect.
And thus with this great scope of learning, it is high time for educational institutions to focus on the development and deployment of database applications from E-learning and student assessment applications to tuition payment processing systems and IT infrastructure applications.
At the same time all schools, universities who are under constant budget pressure, need to find a cost-effective solution that frees up funding for other high-priority projects. MySQL and SQL are considered to be proven and cost-effective databases widely used by educational institutions to automate many of the academic, administrative, and teaching processes. They are also used in the curriculum by scientists in research institutions.
Recommended courses
Online Training on XML and Java
Professional Node.JS Training
Complete Silverlight Training
Online Ember.JS Training
Career Path in SQL Server
This is a tricky phase for any ambitious person who loves SQL and is at a beginner level as there are numerous notable programming languages are on the market. Hence it is important for us to get some basics right. SQL is a specialized language designed to work with databases and given the rise in popularity of data-intensive fields like Big Data and machine learning. The demand for this technology is massive in the market as every syndicate functions with the help of data. So, the aspirant has to know his/her skills and strengths and act upon them accordingly to choose which section of the knowledge area is more productive with respect to their career.
In this article, we try to give the readers an idea as to what sort of key options are available in accordance with the technology:
Database Administrator/ Developer
A "Database Administrator (DBA)" holds a specific set of skills that can design, implement and maintain a database whereas a "Database Developer" is responsible to supervise the database design and implementation of databases for various applications.
Data Scientist
This is relatively the latest profession that deals majorly with medicine, telecom, politics, etc., and is closely related to Machine Learning, Data Mining, Big Data, and Databases. An objective of this role is to analyze, predict, and collect data to improve the business for the syndicate.
BI Developer/Administrator
The role of the BI Administrator is to run the ETL processes, create backups, etc. BI Administrator also holds responsibility towards security & maintenance of the environment whereas the role of BI Developer is related to Data Warehousing, reporting, and data transformations.
Data Analyst
A Data Analyst analyzes data, conducts life cycle analysis, creates reports, KPIs which in turn will be helpful for organizations to make better business decisions. They are also responsible to monitor performance and quality control plans to identify progress.
Other major roles with respect to SQL Server are ETL Developer, SQL Server Writer, Big Data Expert, and Business Analyst. The positions towards this area rely on organizational needs.
Salary
Over the years, a career with SQL knowledge has found its popularity among the masses and a major chunk of people are hence attracted towards this path.
According to Indeed.com, there were more jobs for SQL than any other type of programming language in 2016. Besting the big-name tools, like Java and PHP, it's evident that knowing SQL can net you some serious hiring potential. What's more, the national average salary for SQL programmers is $70,000
The average salary for a SQL Developer is $85,396 per year in the United States. Salary estimates are based on 15,030 salaries submitted anonymously to Indeed by SQL Developer employees, users. The typical tenure for a SQL Developer is less than 1 year.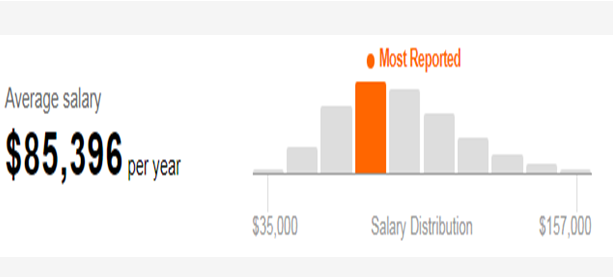 In order to excel among the competition, it is important to have proper SQL certifications in your armory which will help you get your foot in the door and one step closer to earning a high-level salary in the field.
Conclusion Or Carrer Outlook
All this boggles down to the point where it is entirely up to the individual to choose what sort of career growth is aiming towards as there are millions of Careers in SQL Server databases and to work on these databases, many technological engineers are appointed every day.
A person who excels in supervising the design, implementation and maintenance of a database can choose to become a Database Developer whereas for a person whose skill is more towards statistics, data collection, etc, might want to become a Data Scientist.
With the help of the above-listed career directory (CAREER PATH), it only becomes simple for any individual to choose the path matching his/her skill set.
Recommended Articles
This has been a guide to careers in SQL Server. Here we discuss the detail of SQL Server, education, career path along with salary and career outlook..you may also look at the following article to learn more –