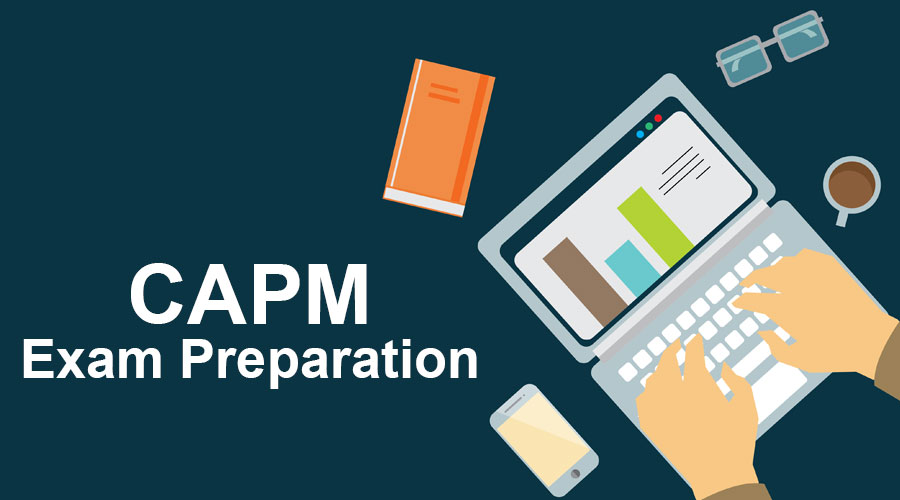 Introduction to CAPM Exam Preparation
The Certified Associate in Project Management (CAPM) certification program, offered by Project Management Institute (PMI), is a prestigious credential for the beginner who dreams to get recognition as a project manager without acquiring much experience. The CAPM certification is recommended to the newly-joined professionals to increase thorough knowledge about methods and principles defined by PMBOK Guide and all globally recognized practices of managing projects. It adds special value and prospects to the resume. In this topic, we are going to learn about CAPM Exam Preparation.
Why will a Professional Choose CAPM?
To gain CAPM certification has some certain benefits, including:
It gives an in-depth knowledge of the project, including initiating, executing, controlling, and completing the project in an efficient way.
It gives an understanding of how to maintain product quality and motivate other team members.
It adds special recognition to a career path. As if it is a globally recognized certificate, the CAPM-certified personnel can avail work opportunities around the world.
It is certain that a certified candidate can earn more salaries than a non-certified, though it depends on other factors like the job description, company structure, and country. Still, it states that CAPM-certified personnel will get at least a 25% hike in salary.
The CAPM certified professionals are considered for various job roles, including Sr. Project Manager, Associate Project Manager, Project Coordinator, IT Project Coordinator, Business Specialist, PMO Specialist, Service Project Manager, and so forth.
Structure of CAPM Exam
The CAPM designs to test the education, experience, and competency level of a candidate, which are required to become an efficient project manager. The exam consists of 150 multiple choice questions, out of which 15 are unscored questions, and it has to complete within 3 hours. The eligible candidate can apply for the CAPM exam online or by phone, after which it is recommended to schedule the exam date within 90 days. The exam pattern is based on the framework designed by PMI, and the questions are frequently revised and updated based on changing project management practices so that it is suggested to study the current edition handbook and PMBOK guide.
The course structure includes the basic content of:
Introduction to Project Management
Project Environment
Project Integration Management
Project schedule Management
Project Cost Management
Project Quality Management
Project Resource Management
Project Communication Management
Project Risk Management
Project Procurement Management
Project Stakeholder Management
In PMBOK, each chapter has given special weightage, which has shown in the following chart: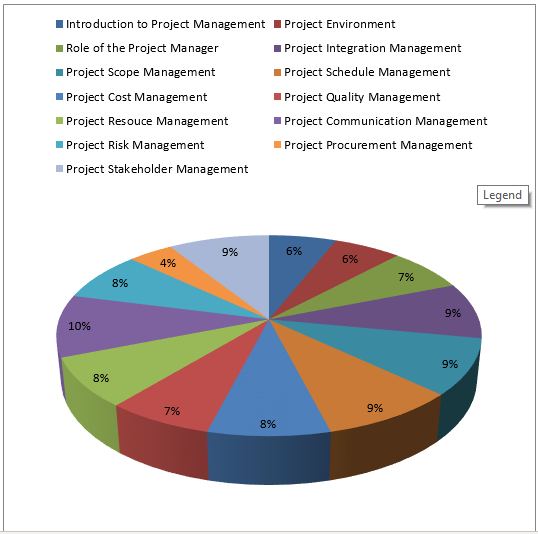 Requirements needed to appear for CAPM exam:
There are certain fixed criteria to be eligible to appear for CAPM credentials.
An aspirant must have:
A high school diploma certificate or any global equivalent.
1500 hours of project experience or a minimum of 23 hours of project management training prior to the examination.
Preparation Planning for CAPM Exam
To clear CAPM certification in one attempt, a candidate must make a solid plan of exam preparation. Though CAPM is an entry-level certification program provided by PMI, yet it is not an easy exam rather solid, and a good study plan is needed to crack it for the first time.
Here some essential tips for exam preparation have been discussed for an aspirant.
1. Study the PMBOK
It is suggested to read the PMBOK thoroughly as the aspirants of CAPM are beginners in their career in project management, so there is more emphasis on a candidate's knowledge of PMBOK. So in preparation planning, it is proposed to allow more time for reading PMBOK. Some CAPM handbooks which provide knowledge of various rules and policies are also suggested to include in study materials.
2. The clear understanding of various Processes and Process Areas
PMBOK guide is designed to deliver clear information about the project management methodology on the basic process groups and knowledge areas. So the candidate must realize and memorize the process groups and knowledge areas to prove competency level in CAPM.
3. Application of Visual Aid
Visual aids like the chart, diagram, picture are always helpful to memorize concepts rather than words. So an examinee can use visual aids for remembering various concepts and methodologies of project management.
4. Practice Mock Test
The applicants for the CAPM exam must include practicing a mock test in their study plan. It will give a glimpse of understanding of how much the candidate has prepared for the exam. Even it gives a clear understanding of the practical application of theoretical concepts mentioned in PMBOK.
5. Enhance Confidence Level during Practice
It is suggested to boost up confidence level during practice sessions by scoring 70% or above correctly without relying on any guesswork. The aspirant should maintain a performance record or chart, which will help to realize those areas that need more focus. Working on those areas definitely ensures success to pass the promising test in one attempt.
6. Form a Study Group
The applicants may consider forming a study group that will help in study planning, practicing mock tests, exchanging knowledge and experience. Even it also helps others to go in for the course.
7. CAPM Exam Preparation Training
The aspirant can opt for CAPM exam preparation training if he or she is a beginner in project management or scouting for jobs or just out of college. This exam preparation training facilitates to appear in the exam and also in preparation. CAPM certification with CAPM training pushes the career graph to upwards.
Conclusion
CAPM certification from the world's renowned organization like PMI is definitely a career promoter. In addition, project management is a well-organized field that offers bright prospects in a person's career path. Besides that, the recent advancement of technologies and the change of demography with rising responsibilities make the position related to project management highly flexible. That is why employers seek to recruit able professionals who are technically advanced, innovative, and ready to take a risk. CAPM is the ideal option for beginners to sustain in today's challenging job scenario. Appropriate study planning or opting right exam preparation training courses help aspiring project managers not only to crack the CAPM exam but also to gain real-world knowledge valuable for any project management career.
Recommended Articles
This is a guide to CAPM Exam Preparation. Here we discuss the structure and preparation of the CAPM exam and the reason to choose CAPM. You can also go through our other suggested articles to learn more –