Complete Frontend & Backend Developer Bundle - Learn to Code 2016
Best Value
<!–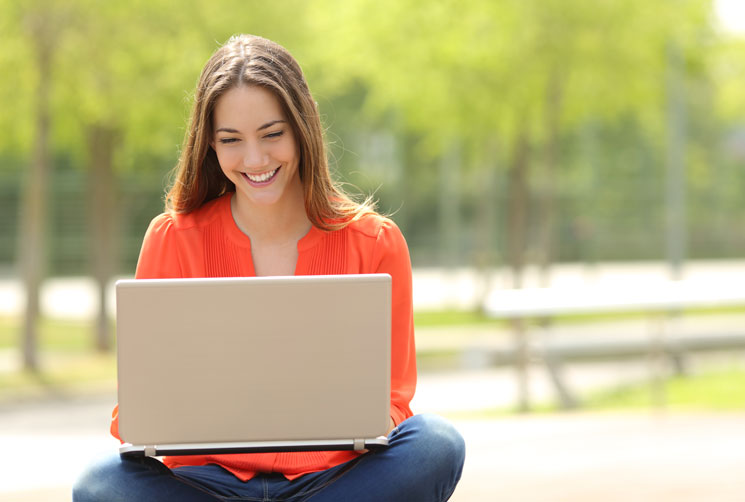 –> [tabs type="horizontal"][tab title="Overview"]
Complete Frontend & Backend Developer Bundle – Learn to Code 2016:
Learn about various programming languages from this epic course bundle. eduCBA brings you the epic bundle on programming languages where you can learn and excel in programming languages. The learn to code bundle is designed to provide hands-on knowledge and skills to become a successful web developers, programmers, software developers. By undertaking these online courses in this bundle you will gain in-depth knowledge of the core concepts in coding which will be covered in the courses along with application on varied case studies.
Through this bundle you will be learning several programming languages such as django, scala, scheme, Linux, Python, C, Ruby, Haskell, PERL, Unix and Linux, Linux System with Python, jQuery, PHP MySQL, AngularJS, ExtJS, Ajax, iOS, VB.net, ASP.net, NoSQL, C#, Kali Linux, HTML5 CSS3, Golang, C++, Red Hat Linux, iPhone Apps, Komodo IDE, J2EE, WordPress, JavaScript, FLEX, PhoneGap, Windows 10 App and Android.
The tutorials have been planned in such a manner that it would help you understand the concepts step-by-step taking you to the advanced lessons.
Learning Objectives
To understand the way web development works and make it as simple and useful as possible.
This Course will give you an exact Idea of creating Website CMS and Other Web Applications.
To study the functional approach towards programming
To learn how to code better in any programming language
To get a good hold of interpreter and syntactic forms
Learn basic system configuration of Linux operating system.
Make your pages interactive. Create JavaScript events that react to visitor actions
Improve your user interface. Learn how the pros make websites fun and easy to use
Target Audience
Web Developers
Software developers
Programmers
---
[/tab][tab title="FAQs"]
Can I access this course from anywhere?
Yes, you can definitely access this course from anywhere & everywhere. Once you are registered for this Online Training Bundle, you will get your own login credentials which you can use to access the video materials and other contents from anywhere.
Is there a Classroom Training available for this Online Training?
All our courses are available online so as to enable any user, who may have limited time, to study his courses of choice online. The training materials are accessible 24*7 for the users.
Who are the Instructors for this Online Training?
The instructors are Industry based professional who have had tons of experience in the field of Online Training. All the courses in this bundle are based on Industry based standards. Also the courses have been started from Scratch to get the participant well-acquainted with each and every Online Training concept.
Are there any Certification Courses for Online Training available in this Online Training bundle?
Yes, there are certification courses available for the same in this Ultimate Online Training Bundle. To name a few- PMI-ACP Exam Prep – PMI Agile Certified Practitioner Training, PMP Exam Prep Training, NCFM based Modules, ITIL Modules, CFA Training etc.
When will I receive my certificate for any course?
You will receive certificate for completing each course in the Online Training Bundle. Once you have seen more than 70% of the training material in any course, you can issue your certificate.
Are there any Pre-requisites for enrolling to this Online Training Bundle?
No, there are no pre-requisites for this training. Anyone who is keen to learn about specific Industry based domains can enroll for this Ultimate bundle.
Will I get any technical Support during my Training at eduCBA?
Yes, you will be getting technical Support from eduCBA. In case you have any technical issue, you can drop us a mail or call us to get your doubts cleared.
What are the Payment Options?
There are both Online & Offline Payment options available. In online payment options you pay by Credit Card, Debit Card or Net Banking. In offline payment option you can deposit Cash, Cheque or Demand Draft.
What if I have more Queries?
Just drop us a mail on [email protected]
SkillUP in Canva
This course was really good to get knowledge about Canva Tool. It will help me in future while using canva and course also provides a certificate to showcase in my resume.
Linked
Neha Soni
A Comprehensive Oracle SQL Learning Experience with EDUCBA
I recently completed the Oracle SQL courses offered by EDUCBA, and I must say that it has been an incredible learning experience. EDUCBA's comprehensive Oracle SQL curriculum provides an excellent foundation for anyone seeking to master this powerful database language. The course material is structured in a logical and progressive manner, starting from the basics and gradually building up to more advanced concepts. Each topic is explained thoroughly and accompanied by clear examples and real-life scenarios, which greatly enhances the understanding and application of Oracle SQL.
Linked
Samuel
Informative
The Data Science Fundamentals online course that I recently completed. Overall, I found the course to be highly valuable and informative. The content was well-structured and provided a solid foundation for understanding key concepts in data science.
Linked
Priti Gajanan Patole
Read more . . .
Below is a sample of Verifiable Certificate that you will get on completion of each course: