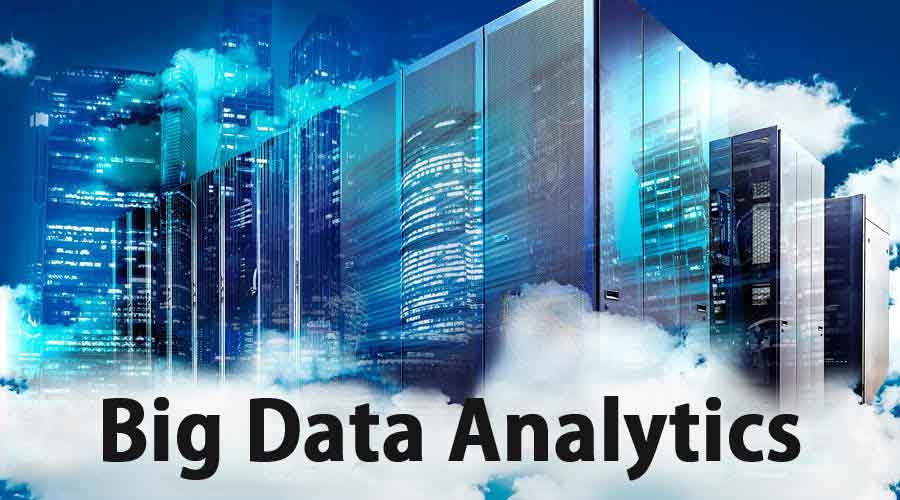 Introduction to Big Data Analytics
Big Data is a term that refers to an enormous amount of data ranging from Terabytes to even exabytes and more. The process of analyzing data sets about the information they include to draw inferences, frequently with the support of specialized technologies and tools, is referred to as Big Data Analytics. It is widely used in business industries and other organizations to make better business conclusions.
What is Big Data Analytics?
The most important thing here is what the Organizations do with the data available. With fast-growing technologies, it is a nightmare for companies to derive meaningful insights from data generated on a day-to-day basis. With the introduction of the concept, an organization collects data from various external sources such as mobile devices, social media feeds, measuring instruments, forecast reports, IoT devices, relational database servers, and several other sources.
These data can be formatted, manipulated, and analyzed in a better way to provide solutions to business problems, gain knowledge about the customer trend, sentimental analysis of people, increase revenue, and increase operational performance.
Understanding the V's of Big Data
Let us look at the popular V's of Big Data:
1. Volume
Handling and processing a large amount of data is a common problem. Big data makes use of other technologies such as Hadoop, Apache Spark, and HDFS to perform tasks at ease.
2. Velocity
Organizations collect data at high speed to process instant outcomes. Big Data can cope with this to provide seamless processing and results. Stock exchanges and Weather reports are some of the real-time examples.
3. Variety
Structured Data: The set of data with a preset format derived from a relational database. For example, an employee's salary sheet with a predefined schema of things.
Unstructured Data: These are random data without proper format or alignment. They require more processing time. Examples include Google searches, social media polls, and Video streams.
Semi-Structured Data: It is a combination of both Structured and Unstructured data. They have a proper structure yet lack the definition required.
How is Work Made Easier?
Before Big Data analytics came into existence, linear and line-by-line analysis was done on the data available. Later with the introduction of the computer, life was made easy with Excel spreadsheets. The users needed to tabulate the different records and perform the required study to derive a meaningful report.
It was a game-changer in many different ways. Extensive data sets up to terabytes can be processed and analyzed. Complex queries and algorithms are applied. Reports are generated with a better outcome with almost zero failures. All these are in a matter of minutes to hours, depending on the size of data fed.
Top Companies Using Big Data Analytics
It is employed in a wide variety of domains such as Manufacturing, Healthcare, Energy, Insurance, Sports, etc.
Some of the top companies are listed below:
IBM
Microsoft
Amazon
HP Enterprise
Teradata
Components
There are various third-party tools, as listed below, available to perform the analysis of the data that is available from sources. They are capable of performing Standalone and with the collaboration of other components too.
Hadoop
HDFS
SQOOP
Map Reduce
Apache Spark/Storm
Google Big Query
Amazon Kinesis
Use Cases of Big Data Analytics
Management can make better decisions.
To recognize the trends of customer needs and stay relevant.
Low-risk outcomes.
Decision validation.
The target audience is identified.
Working With Big Data Analytics
With the help of third-party tools such as Hadoop, and Spark we can load large data sets onto external storage. The data is processed based on humanly written queries. The business intelligence team makes use of these reports to understand the predictive pattern and rectify previous mistakes. In addition, the data can be visualized to make useful decisions.
Advantages
Given below are the advantages mentioned:
Business objectives can be understood completely.
Learn the meaning behind numbers.
Analyze the root causes of previous failures.
Insights on future outcomes using easy-to-understand language.
Contribute to making perfect decisions.
Pre-Requisites
There are no prerequisites. Basic knowledge of programming languages such as Java or Python would be helpful. Understanding how databases work and primal queries are sufficient. There are other High-level languages such as Spark, and Pig that are easy to learn and use. The user should be technically sound in the way of using these to get the desired output.
Why is it Used?
It is used to improve the applications and services to provide better outcomes. Various cost-efficient solutions can be derived. With the rapidly changing environment, it is essential to understand customer demands.
Scope
Data analytics is never getting old-fashioned, and with cutting-edge technologies, it is increasing exponentially. There is a huge requirement for professionals in the field of Big Data Analytics. It is evolving with huge potential for growth. Data Analysts become the decision-makers of the companies with proper usage of Big Data technologies.
Need for Big Data Analytics
Nowadays, data comes in different forms. Many of the analytical solutions were not possible in the past due to the cost of implementation and lack of professionals.
These are capable of performing complex algorithms on machine data within a time interval. These have many real-time use cases such as fraud detection, targeting audiences on a global platform, web advertising, etc.
Target Audience for Big Data Analytics
Organizations that make use of this and its components achieve the following:
Predict future trends and behavior patterns of customers.
Analyze, understand and present data in useful ways.
To keep up with competitors and stay relevant in the market.
Make powerful decisions.
Conclusion
With growing demand and competition, it is essential for a professional to remain updated. By efficiently using both the individual and the organization can gain in several ways. The analysts get a better understanding of the industry, conveying the same to the workers. A decision can be made based on reports rather than relying on guesses and intuitions.
Recommended Articles
This has been a guide to Big Data Analytics. Here we discuss the introduction to Big Data Analytics, components, and top companies using this. You may also look at the following article to learn more –