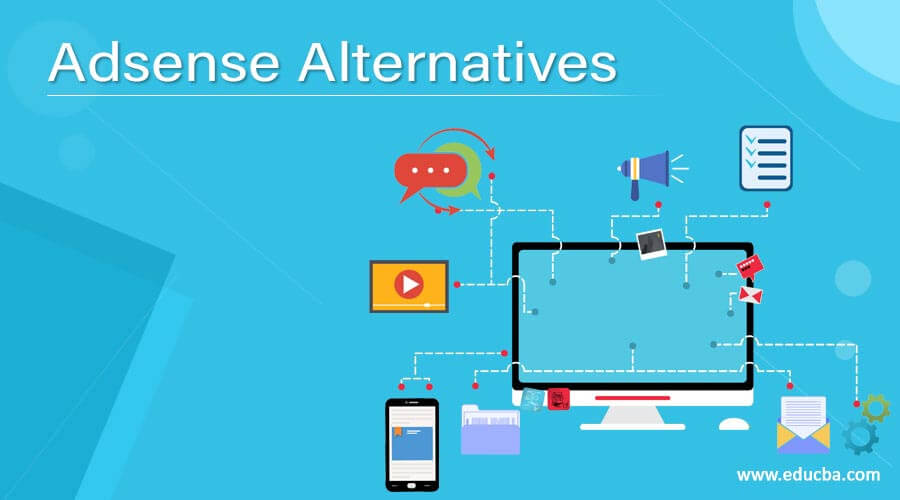 What is Adsense?
Google AdSense is a common tool for online making money on your website or blog via advertisements, but it is not the only option. You may want to try out a number of Adsense alternatives. Until now, there are several different advertising programs that offer excellent features to allow your website to generate additional revenues if you haven't set up an account, had trouble having it approved, or would like to diversify your revenues. AdSense is considered to be perfect if you're trying to develop or expand quickly on smaller web pages or on blogs. It is not convenient, to say the least, to get approval to create a Google AdSense account. Google AdSense does not have a range of ad forms and customization choices besides the complicated account approval process.
Adsense Alternatives
Let's have a look on Adsense alternatives
1. Adversal
Adversal is a simple ad-serving site, which allows you to set native publicity in just a few minutes. The platform has an intuitive interface that makes starting, stopping, and stopping your ad campaigns simple. Adversal helps you to add your website or blog video, show, and local advertising. The default administrator tag system filters advertising and prevents different fraud.  Keep in mind that you need a minimum of 50,000 page views a month to start an Adversal account. Your site must also have its own domain name in order to be eligible.
2. Media.net
Media.net is one of the leading advertisers in context and a major competitor of Google AdSense. It is a Yahoo! and Bing network of contextual advertising that bloggers and website owners around the globe use. Media.net's greatest advantage over Google AdSense is its high sales per thousand impressions (RPM). Targeting for Media.net takes place through search terms for keywords. This technology leads to highly contextual advertising and clicks more.
Media.net offers you access to the searches of the Yahoo! and Bing networks, another big advantage. The platform also offers you access to a network of customers in order to increase your ad sales and benefit from a rich search market.
3. PopAds
Popunders is a general term used for Pop up advertising, and PopAds is probably the fast-growing provider that allows you to build, manage, and take advantage of such ads on the internet in all its various forms. The service is available since 2010, providing them with decades of advertising industry experts that you can take advantage of. Only 1000 visitors a month are necessary to register and to meet this level, you will receive a minimum of $ 4.00. But you can at any time withdraw your money on an AlterPay or PayPayl account, and the cost of the ad is print-based, meaning that you get paid any time a user sees an ad! Simple! Simple!
4. Adcash
Adcash allows to the incorporation of different types of ads, ranging from pop-in ads to regular ads. Coverage around the world is another advantage of Adcash. The platform serves 196 countries with advertisements that allow you to monetize content and traffic in relation to your geographical location if your website is located outside the United States.  Adcash's Anti Adblock Technology is also an advantage for you. So visitors to the website with Ad Blocker are always going to see announcements on your website or blog. This is because adcash succeeds in circumventing ad blockers in order to increase your profit.
5. Infolinks
InfoLinks is one of the world's top advertising specialists. You can generate efficient banner and video advertising using InfoLinks. With more than 100,000 websites, blogging, and more, Infolinks is easy to monetize any Web site, thus optimizing commitment and not destroying your website. Their use lies in more than 128 countries, including some of the leading brands such as Virgin Airlines, Netflix, and many other countries.
6. Zx 1Propeller Ads
Propeller Ads has been used by more than 150,000 publishers worldwide and serves these websites for eight years now. Propeller Advertising focuses in particular on ensuring that spam ads are not received by providing a unique 24-hour moderation service. It just allows you to have legitimate and important advertisements, and even the majority of ad blockers can be sneaked in. This will easily boost your income by up to 20%. Just go to the website and register for an account, then enter your shortcodes to start gaining cash.
7. Google Ad Exchange
The Google Ad Exchange may be just what you are looking for if you like the AdSense experience so much and want to not get away from it, but the website grows, and you need something more functional. Adx provides access to all providers and is fully integrated with Real-Time Bidding technology, which ensures companies have a great experience, and your readers get the best and most important real-time advertising. You may also incorporate the usable inventory anonymously, branded, or combinations in services like AdWords and Global DSPs.
Conclusion
This is a guide to Adsense alternatives. In this article, we have seen various alternatives to Adsense. You can choose any of them based on your requirements. We hope you will find this article helpful. You can look at our other related articles.