Learn from Home Offer TAKE THIS BUNDLE
SERVICENOW Course Bundle - 2 Courses in 1
This ServiceNow Training Certification includes 2 courses with 26+ hours of video tutorials and Lifetime access. You will also get verifiable certificates (unique certification number and your unique URL) when you complete each of the courses. This course covers Service Now related functionalities and features and its role in the IT Service Management and Operations Management
TAKE THIS BUNDLE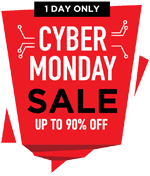 * One Time Payment & Get Lifetime Access
What you get in this SERVICENOW Course Bundle - 2 Courses in 1?
26+ Hours
2 Courses
Course Completion Certificates
Lifetime Access
Self-paced Courses
Technical Support
Mobile App Access
Case Studies
About SERVICENOW Course Bundle
---
| | |
| --- | --- |
| | |
| Courses | You get access to both the 2 courses, Projects. You do not need to purchase each course separately. |
| Hours | 26+ Video Hours |
| Core Coverage | Understanding the fundamentals of the ServiceNow platform and how everything else works in it. |
| Course Validity | Lifetime Access |
| Eligibility | Anyone serious about learning ServiceNow and wants to make a career in Cloud computing |
| Pre-Requisites | Basic knowledge of cloud computing |
| What do you get? | Certificate of Completion for each of the courses |
| Certification Type | Course Completion Certificates |
| Verifiable Certificates? | Yes, you get verifiable certificates for each course with a unique link. These link can be included in your resume/Linkedin profile to showcase your enhanced skills |
| Type of Training | Video Course – Self Paced Learning |
SERVICENOW Course Bundle Curriculum
---
To provide users with a great learning experience to all the EduCBA users and subscribers, the course called ServiceNow training has been designed as mentioned in the below table. The complete list of courses and all the chapters have been tabularized and listed in the form of course curriculum for the Service Now training with a detailed description of the two courses and its' contents in the format of separate courses.

| | | |
| --- | --- | --- |
| Serial No. | Course Name | Course Description |
| 1 | Introduction to Service Now – Beginner level | This ServiceNow certification contains several concepts mentioned in course curriculum such as Introduction to Service Now, IT Service management, Service Management others, basics service, Service Now basics, steps to obtain an instance, Service Now UI and Banner, Lists and Forms, Studio Service, understanding Service Now studio, table creation, adding fields to the table, filed navigator, application designing, application development, business problem, creating application file, creating modules and fields, creating updated form, system management, Client Scripting, scripting Service Now, Script editor features, creating client script, practical demo on scripting, Glideform class, evaluating application file on new value, client script debugging, UI Policies, Actions, Server side scripting, debugging client scripts, try business logic, UI policy configuration, methods of UI policy actions, client script and UI Policy, Server Side Scripting – business rule, types of server scripts, features of business scripting, Server Side APIs, working on System Administration, inserting data, Debugging Server Script, Script includes and implementation, Securing Applications, User Role Groups, Access Control List, Scope Access, Importing Data, Practical implementation of Importing Data, Workflows, Transformation scripts, Scheduled Script execution, Events and Actions, Implementation of Events.   . |
| 2 | Service Now – Intermediate to advanced level training | In this ServiceNow certification, the topics covered are Introduction to Notifications on Service Now, Notifications, notification settings, dynamic content, the content of the message, evaluating notifications, Inbound email and its configurations, Notification Scripts, Inbound implementation, Application and System properties, Property utilization and handling, Widget examples, and portal designer, previewing the theme, modifying the widgets, template and table, Script for noes widget, Angular Providers, Record Watch, AngularJS, UIScripts and Outbound REST message, Rest message scripting, Inbound Rest integration, Inbound Rest Implementation. |
---
ServiceNow Course – Certificate of Completion
---
What is ServiceNow?
ServiceNow is a tool that provides IT service management features in the form of cloud computing as SaaS (Software as a Service). It has core features to specialize in IT Service Management, Business Management, and Operations Management. Service Now was launched in the year 2003. Service Now was developed by a company named Service Now Inc., It provides cloud computing, IT Service Management, Enterprise Service Management services, etc. There are several offerings or domains provided by the Service Now such as Information Technology, Finance, Human Resources, Customer Services, Security, Software Development and several enterprise needs.
The Service Now also provides services such as Security, Business applications, cloud applications, Web Services, enterprise, and mobile app services, etc. It is completely based on the web-based functionalities and can be easily learned by anyone.

Industry Growth Trend
The global cloud computing market size is expected to grow from USD 272.0 billion in 2018 to USD 623.3 billion by 2023, at a Compound Annual Growth Rate (CAGR) of 18.0% during the forecast period.
[Source - MarketsandMarkets]
Average Salary
Average Salary
$118,459 per year
The average salary for a Cloud Engineer is $118,459 per year in the United States.
[Source - Indeed]
What tangible skills will I learn from this ServiceNow Training?
The set of skills which can be obtained upon completion of this Service Now training course are web Service Now, IT Service Management, Studio Service, Application Designing, Client Scripting, Server-Side Scripting, Transformation Scripts, Notification Scripts, Inbound Implementation, Script for Notes widget, Angular Providers, RecordWatch, AngularJS, UIScripts, Outbound REST Message, Inbound REST Integration, and few other cloud computing services.
ServiceNow training has many other excellent courses and modules which were covered in this course curriculum which are very useful in obtaining the knowledge of several types of Service Now features and several other skills related to the cloud computing services.
There are also some other skills which can be obtained from this Service Now training course are such as IT Business Operations Management and Service Management etc.
The ServiceNow training certification also has a set of tangible skills which are IT services and Security operations that reduces the manual effort and increases the automation of repeated features according to the business requirements.
This ServiceNow training course is very useful in the perspective of large business organizations that require a large number of records to be handled to provide services to a large number of customers in connecting with the capabilities to a large number of users.
Pre-requisites
Willingness to pursue a career as Service Now Engineer or IT Service Engineer or Service Now Admin: The Service Now training has a set of prerequisites which are required to proceed with the course contents such as IT Services Management, Incident Management, business processes or IT service-related processes and basics of Service Management are also recommended to easily learn the concepts of Service Now. This Service Now training course is easy to learn if one has basic or intermediate knowledge on the business and IT operations knowledge, and also any hands-on experience is a highly added advantage in the Service Now and Business Operations area to complete this Service Now training course.
Knowledge in Process or ITSM or ITIL: Any previous experience or basic knowledge in the areas of IT Services or Infrastructure Services or Business Process Services concepts such as ITIL or ITSM or Incident Management etc. in maintaining the IT Services or Business Processes using any other ITSM tools will be a greater benefit in learning the contents of this ServiceNow training course in a very easy manner.
Target Audience
Students of Engineering / Degree in Technical Discipline: Any learner who is a student of engineering in computer science or any technical or non-technical degree and who are having basic knowledge or interest in maintaining the business processes or IT Service Operations or Business processes and IT processes is an added advantage to their career and also to obtain much knowledge in the ServiceNow training using IT or Business service processes and its relative standards in this course. This ServiceNow training will add many other benefits upon completion of certification. This ServiceNow training certification had also been designed to advance the career of any learner as an ITIL or ITSM professional.
ITSM Engineer or ITIL engineer: This ServiceNow training course learners will be able to learn the number of skills from the contents of this course which will further enhance in getting the career advanced as a Data Analyst, Service Now Developer, Service Now Business Technology Consultant, Service Now Administrator, ITIL Process Consultant, Incident Manager, Senior Software Engineer, Salesforce Developer, System Administrator, ITSM Consultant, Delivery Manager or Project Manager. This Service Now training can be opted by anyone with no other single thought because of its excellent job opportunities in the current market in the field of Business Operations. This Service Now training is best recommended for any IT Service engineer.
Bachelors or Masters of Computers in Engineering/Science: Any Bachelor or Master in Computers Science Engineering or any other technical or non-technical degree can opt for this ServiceNow training course to secure a Service Engineer or ITSM engineer or ITIL engineer job in any Business Process or Service-related or System Engineer roles in the larger organizations.
ServiceNow Course FAQ's- General Questions
---
Why should I choose this ServiceNow course?
Any IT Service Engineer or ITSM or ITIL Engineer working on the IT Services and Operations or Business Operations who are interested and willing to learn and master the Service Now and Infrastructure services should choose this ServiceNow training course.
I don't have a background in computer science or web development technologies or a technical engineering, can this ServiceNow training still be considered a good option?
YES, this course can still be considered as an option without the knowledge of any computer knowledge or concepts but this is having a pre-requisite of a computer, so anyone having a high interest can also opt for this course. Anyone interested in learning the IT Services and Business Processes concepts can choose this training directly without any other basic knowledge. The training content in the ServiceNow training course can be easily learned without any hassles.
Would this ServiceNow certification add value to my profession?
Yes. this course would add value to the learners' profile which contains verifiable certifications.
Is this a quick-fix to clear interview or do I still need to practice continuously while learning this ServiceNow Course?
Yes, this is can be a quick-fix without any previous knowledge or experience in computers or Service Now or any other related tool or system engineering administration roles. This ServiceNow training needs to spend a minimum of 26+ hours to complete.
Sample Preview
---
Career Benefits
There are several career benefits upon learning this ServiceNow certification course and course curriculum which are mentioned below:
This ServiceNow training is a package of all the complete courses for the IT Services and Business Operations that provides deep knowledge in the Service Now related tool topics including hands-on video content for any ITSM or ITIL engineer.
Any ITSM Engineer or ITIL Engineer or System Admin or Operations Admin can opt for this Service Now training course to master the Service operations.
There are also several other benefits in the career upon choosing this course such as the ServiceNow training course completion certificate which can be part of your profile as a verifiable qualification for all the learners thus improves the job opportunities further.
Testimonials
---
Intro into ServiceNow
This is a great course to get a foothold into ServiceNow. This covers the basics of Forms and Lists. This course gets you involved with making Tables and various changes (like Add fields). This will provide enough familiarity to be able to have a deeper course into ServiceNow as well as be able to have a technical conversation and know what is being discussed.
It's also a fair bit of information for the video library. So, be patient and take in what you can and review back on new areas. The modules are broken up well.
Lee Gill
Very Fruitful Experience
This ServiceNow training course is one of the best courses ever recommended because of its simplicity and crystal clear explanation in the course contents in the form of videos, hands-on training and standard concepts with specifications and the processes of the IT Services or Business Operations that would easily benefit in any organization to understand by any learner simply.
ADAMS
ServiceNow Course
This ServiceNow certification is the best-recommended one that contains real-time hands-on level videos for the Service Now tool in detail about every step for every operation that would enhance the learner's experience.
FERENC