Learn from Home Offer TAKE THIS BUNDLE
All-in-One Project Management Bundle - 100+ Courses | 220+ Mock Tests | 400+ Hours | Lifetime |
You get to learn Complete Project Management, Total Quality Management (TQM) and its application in industries, Primavera, PMP, PMI- SP, PMI-RMP, Project Plan, Quality models, ISO standards, Lean Six Sigma, Lean Manufacturing, Defect Management etc.
TAKE THIS BUNDLE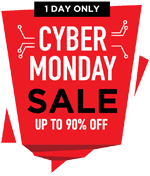 * One Time Payment & Get Lifetime Access
What you get in this All-in-One Project Management Bundle - 100+ Courses | 220+ Mock Tests | 400+ Hours | Lifetime |?
400+ Hours
100+ Courses
Mock Tests
Course Completion Certificates
Lifetime Access
Self-paced Courses
Technical Support
Mobile App Access
Case Studies
Introduction
The All-in-One Project Management Bundle from EDUCBA is not just limited to fundamentals, it also covers PMP, PMI-SP, PMI-RMP, Lean Six Sigma, Lean Manufacturing, and many more. The bundle is designed to help you accomplish your goals faster by learning how to prioritize and execute projects that give you an edge to get trained and develop your skills. It will improve the quality of your work and will leave you satisfied. The bundle also offers Exam Prep Courses to provide you with a practical approach to preparing for the exam. It is one of the best course bundle for those who want to enter the Project Management Field and Quality Management field.
Skills You'll Master
---
Project  Management

Understand Project Management terminology with a focus on PMI PMBok

Understand the concepts of Project Management for planning to execution of Projects

Understand project management feasibility analysis and network analysis tools for cost and time estimation.

Understand the PMBoK philosophy and core process to initiate, plan, execute, control, and close project.

Quality Management

Learn how managing quality builds reputation and enhances customer satisfaction

Understand the fundamentals principles of Total Quality Management

Learn to collect process data and develop statistical hypotheses using statistical tools

Understand the use of EVM to forecast project costs & schedule outcomes.

Agile & Scrum

Understand the principles of Agile to improve the productivity and performance of the team

Learn the basics of Agile to give you a better insight into the advanced working principles

Understand the roles and responsibilities of Agile and Scrum to help you evaluate the performance in each role

Understand how to use Scrum to deliver quality products.

Six Sigma

Understand the use of a structured approach to achieve sustainable outcomes

Learn to identify and reduce errors to increase the efficiency of business processes
Learn DMAIC methodology to improve the quality of results produced by the company's process
Learn uses of inferential statistics and hypothesis testing.

Risk Management

Learn how to use risk management tools and techniques to achieve project success

Analyze risks through qualitative measures,  such as probability and impact analysis

Learn to anticipate risk events through risk triggers

Learn quantitative analysis tools, EMV, Delphi technique, and many more.

Time Management

Understand policies, procedures, and documentation to manage the project scheduled

Understand the strategies and importance of time management to set priorities

Learn project activities during the project life cycle to timely deliver the projects

Develop project schedule to maintain workflow and match client's expectations.

Lean Management

Understand the scope of Lean management to identify and reduce waste with the help of various tools and techniques

Understand the principles and techniques in lean management to improve productivity by implementing lean manufacturing in business environments

Familiarize with the DMAIC team project model to improve the quality of results.

Primavera

Learn the entire project life cycle, including planning and execution, as well as the history of scheduling and scope management concepts

Learn the processes involved in software engineering and the software development life cycle

Manage budgets, compare baseline and current projects, update projects, customize Gantt charts, and track resources and activities

Project Estimation

Learn first-focus points like project overestimation or underestimation.

Create project estimation using efficient tools and methodologies based on variables like project size, resources, schedule, and cost

Learn about the COCOMO model, the Wideband Delphi Estimation Method, Work Breakdown Structure, Program Evaluation, and Review Techniques, Use Case Point Analysis, Function Point Analysis, and more

Exam Preparations

PMP | PMI-SP | PMI-RMP | PgMP | PMI-ACP | CAPM |
Scrum Master | Six Sigma Black Belt | Six Sigma Green Belt | Lean Six Sigma Foundation and Principles | Lean Six Sigma White Belt | Lean Six Sigma Yellow Belt |
CBAP | CCBA | MSP | MS Project | FPA |
All-in-One Project Management Bundle Curriculum
---
| Bundle | No. of Courses | Hours | No. of Mock Tests | No. of Completion Certificates |
| --- | --- | --- | --- | --- |
| PROJECT MANAGEMENT Course Bundle - 28 Courses in 1 | 20 Mock Tests | 28 | 217+ | 20 | 28 |
| QUALITY MANAGEMENT Course Bundle - 32 Courses in 1 | 29 Mock Tests | 33 | 131+ | 29 | 33 |
| PRIMAVERA P6 Course Bundle - 10 Courses in 1 | 6 Mock Tests | 11 | 29+ | 6 | 11 |
| AGILE & SCRUM Course Bundle - 8 Courses in 1 | 12 Mock Tests | 9 | 44+ | 12 | 9 |
| PMP Certification Exam Prep Course Bundle - 15 Courses in 1 | 22 Mock Tests | 15 | 86+ | 22 | 15 |
| PMI-RMP Exam Prep Course Bundle - 7 Courses in 1 | 7 Mock Tests | 7 | 31+ | 7 | 7 |
| PMI-SP Exam Prep Course Bundle - 7 Courses in 1 | 1 Mock Test | 7 | 46+ | 1 | 7 |
| PMI-ACP Exam Prep Course Bundle - 3 Courses in 1 | 13 Mock Tests | 3 | 27+ | 13 | 3 |
| PMI-PgMP Exam Prep Course Bundle - 2 Courses in 1 | 4 Mock Tests | 2 | 26+ | 4 | 2 |
| SIX SIGMA Course Bundle - 17 Courses in 1 | 39 Mock Tests | 17 | 47+ | 39 | 17 |
| SCRUM MASTER Course Bundle - 4 Courses in 1 | 12 Mock Tests | 4 | 17+ | 12 | 4 |
| PROJECT PLANNING & ESTIMATION Course Bundle - 8 Courses in 1 | 5 Mock Tests | 8 | 70+ | 5 | 8 |
| LEAN MANAGEMENT Course Bundle - 13 Courses in 1 | 5 Mock Tests | 13 | 42+ | 5 | 13 |
| MICROSOFT PROJECT Course Bundle - 7 Courses in 1 | 7 | 15+ | 5 | 7 |
| Become a Project Planning Engineer (20 Courses) | 20 | 116+ | 5 | 20 |
| SIX SIGMA GREEN BELT Course Bundle - 2 Courses in 1 | 2 | 6+ | 5 | 2 |
| CAPM Exam Prep Course | 1 | 23+ | 5 | 1 |
| MSP Project Management Course | 2 | 14+ | 5 | 2 |
| CBAP Exam Prep Course | 1 | 13+ | 5 | 1 |
| CCBA Exam Prep Course | 8 | 12+ | 5 | 8 |
| Project Cost Management Course Bundle - 3 Courses in 1 | 3 | 16+ | 5 | 3 |
| PROJECT PLANNING Course Bundle - 3 Courses in 1 | 3 | 28+ | 5 | 3 |
| Bonus Project Management Courses | | 90+ | | |
| Total | 100+ | 400+ | 175 | 100+ |
Project Management Course – Certificate of Completion
Build your skills to get Job Ready.
Whether you want to embark on a new career or change your current one, EDUCBA's Course will help you get there by assisting you in creating a portfolio showcasing your job readiness to potential employers.
Earn & Share your accomplishment.
You can share the certificate with your professional network on Linkedin in order to help you get started in your professional beginning.
---
Industry Growth Trend
The Professional Services Automation Market is projected to grow from USD 634.7 Million in 2016 to USD 1,244.8 Million by 2022. The global market will grow at a Compound Annual Growth Rate (CAGR) of 11.7% during 2017–2022. The forecast period has been considered from 2017 to 2022.
[Source - MarketsandMarkets]
Average Salary
Average Salary
$80,178 per year
The average salary for a Project Manager is $80,182 per year in the United States. Salary estimates are based on 23,891 salaries submitted anonymously to Indeed by Project Manager employees. The typical tenure for a Project Manager is 1-3 years.
[Source - Indeed]
Pre-requisites
Passion to learn: Without passion, nothing can be learned or achieved, you must have the desire to learn and grow.
Basic Computer Knowledge: Basic computer knowledge is all that required, as the course is online, so to avoid technical hindrance you shall have a basic knowledge.
Computer/Laptop with Internet Facility: As the course is online, you need to have your computer/laptop with an internet connection.
Target Audience
Project Manager: Project Manager can improve their skills and techniques by doing this Project Management Course, and enhance their position working in any organization.
A student aspiring to take up project management: Students aspiring to build their career as a project manager, shall opt for this Project Management Course Online. This certified course will help them to find jobs and opportunities to grow.
Team Leader: Team leaders will get a wide idea and understanding of how to fulfill the objective of their project by managing all the resources and team members.
FAQs
---
Why should I do this Project Management Course Bundle?
Because there's no better Project Management course you would find in the market. If you're willing to learn Project Management, your search ends here.
How long my login will be valid?
As this Project Management Course is self-paced, you can take the course as per your convenience and leisure. You will get life time access.
What should be the minimum qualification to apply for this Project Management Course Bundle?
Graduation in any subject is the minimum qualification criteria for this course
What are the certifications that I will receive on the successful completion of this online training course?
You will receive a certification for course completion and in the long run, this training helps you pass and get to the prestigious PMP certification awarded by PMI.
What Does a Project Manager Do?
A Project Manager is responsible for leading the project and accepting full responsibility for achieving the project's objectives and targets. The project manager is in charge of making sure that the tasks are completed on time. 
What is the average salary of a Project Manager ?
The commercial and industrial markets around the world have recently experienced rapid growth. The number of project manager job openings is constantly growing. A Project Manager's typical yearly salary is $81,263. (Source:indeed).
What will my job title be once I complete this Project Management course?
After completing this, you will be qualified for a variety of positions, including:
Team Leader

Project Manager

Senior Project Manager

Project Director
Sample Preview
---
Career Benefits
You will master in putting all the actions systematically learned from various courses.
You will receive A-Class knowledge, by the best minds in the industry.
You will be able to help the company grow and raise its quality model, with the knowledge attained from this Project Management Course.
You will never be lost, as you will get exposure to the vast expanse of the different industries of the world by knowing the tricks of project management.
Career Options
A project manager's earnings are not limited, and they vary around the world. Let's have a look at how much a project manager may make in various positions:
Assistant Project Manager

IT Project Manager

Project Coordinator

Product Manager

Software Project Manager

Business Project Manager

Construction Project Manager
Hiring Companies: Wipro, Infosys, Cisco systems, HCL Technologies, Citi
Course Reviews
---
Project Management Training
This a very wonderful and resourceful platform. I enjoyed every bit of my time on the platform and easily grasped concepts. Every penny was worth it. I can't wait to get on with my next course.
Linked
Ibrahim Abbas
Project Management – The Grand Tour
This video project management training certification told me everything I needed to know about Project Management and all the relevant topics that contribute to it. This will help me a lot in progressing in my job and/or finding a better-paid position in another firm or work environment. That you big time for providing such an interesting and informative course.
Dominic Wilhelms
Top-notch PMP Exam Prep Guide
This PMP exam preparation course took me about 10 weeks to complete (5-7 hrs/wk). With this project management certification, I learned many strategies on how to manage and coordinate different complex projects and an overall view of the basics concepts in Project Management Professionals. The slides are well organized and detailed; and the instructor does a good job explaining the content of the course. Thank you Educa.
Linked
Pedro Tomas Checo
Great Place to Learn
I have completed the online course on project management training and found it useful & interesting. I'm happy with the courses and benefits provided by Educa. I will look for other courses on the Educa website which are not only linked to project management activities. Thank you!
Linked
Alexandru Mihai Matei
Best Project Management Certification
I'm pleased to express my impressions about this course which helped me to acquire the theoretical basics of Project Management. This project management training is also the best source for those willing to take the PMP exam and add credentials to professionals' experience. As you all might already know PMP certification is the best evidence to prove your professionalism in Project Management.
Linked
Gocha Nikolaishvili
Project Management Training
The course has opened up my eyes to the world of Quality Assessment and Management. I loved the Toyota Production Systems theories a lot and it helps to understand that there is no compromise in quality. Benchmarking is also a very important tool that I've acquired through this project management training.
Linked
Wee Yin Hao Freddie