Updated July 19, 2023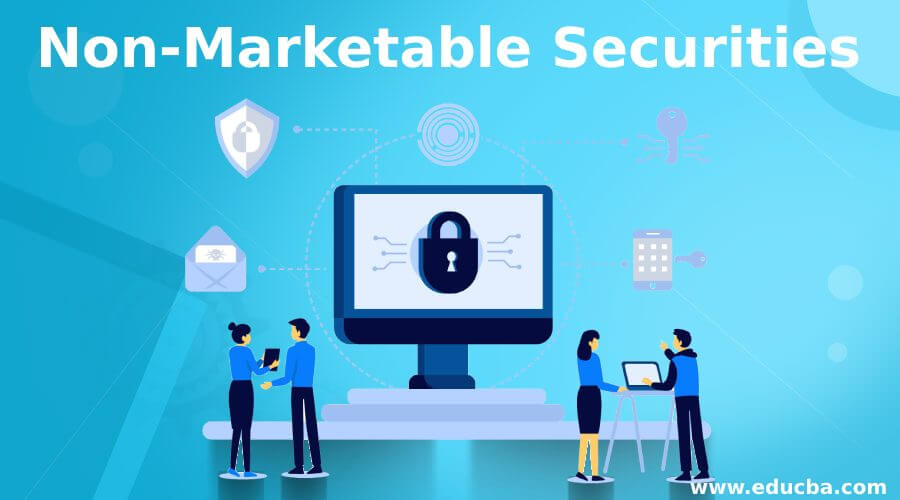 Definition of Non-Marketable Securities
Non-marketable investment securities refer to securities that cannot be easily converted into cash. The absence of major secondary market exchanges restricts the ease of buying or selling non-marketable investment securities.
Securities are classified as non-marketable when it becomes difficult to find a buyer in the market for such securities. These government securities also fall under the purview. The main reason for the issuance is to stable the ownership and the value of the securities. The purchaser of these securities will gain from the difference in purchase value and the face value at maturity.
Characteristics of Non-Marketable Securities
The presence of the following features can characterize it:
Non-Liquid: Non-marketable securities are highly non-liquid. This implies that these securities cannot be easily bought and sold since they are not traded on secondary stock exchanges, making it challenging to find buyers for them.
Non-Transferable: Generally, non- marketable securities are non-transferable or transferable only after maturity.
Low Risk, High Return: As these securities are mostly government-backed, they give higher returns than marketable securities. For the same reason, they carry less risk.
Examples of Non-Marketable Securities
Saving Bonds: Government saving bonds can only be cashed by the person whose name is on the security documents relating to the original purchase.
State and Local Government Securities: These consist of a certificate of indebtedness, notes through the treasury marketplace having a maturity of 15 – 40 years.
Shares in Limited Partnership: Shares of limited partnership fall under the purview due to difficulty in finding buyers for these securities for reselling purposes.
Bank and Post Office Accounts: Bank and post office accounts are the most basic examples of non-marketable investments as they are non-transferable and non-marketable in nature.
Marketable vs Non-Marketable Securities
| | |
| --- | --- |
| Marketable Securities | Non-Marketable Securities |
| They can be freely traded in the secondary market. | Certain restrictions impose limitations on the free trading of non-marketable investment securities in the secondary market. |
| Marketable securities have both market value, which fluctuates as per the demand in the market for the particular security, and intrinsic or book value. | They are not actively traded on the secondary market, which means they do not possess a market value. Instead, these securities are typically evaluated based on their intrinsic value. |
| They carry a high level of risk, and their return is subject to market fluctuation. | They carry a low level of risk, and the return is generally higher. |
Benefits of Non-Marketable Securities
They provide a guaranteed rate of return.
The return is generally higher than marketable securities. Further, due to the guaranteed rate of return, they carry low risk.
It remain unaffected by volatility fluctuations resulting from changes in market demand because they are not traded on the secondary market.
This lack of market trading shields these securities from price swings and speculative influences.
Drawbacks of Non-Marketable Securities
They are highly non-liquid, so an investor with a quick need for cash will find these securities useless for his circumstances.
Generally, these securities have guaranteed returns, which also means an opportunity loss would not provide a higher rate of return in case of good market conditions. On the other hand, marketable securities will provide a higher return in case of improved market conditions.
Conclusion
An investor should consider his circumstances, such as whether they want liquidity in the near future or guaranteed return in the long term. It also depends upon the risk appetite of the investors. When making investment decisions, it is important to consider multiple combinations of investment objectives or factors.
Recommended Articles
This is a guide to Non-Marketable Securities. Here we also discuss the definition and characteristics and their benefits and drawbacks. You may also have a look at the following articles to learn more –