Who was Mangal Pandey?
On March 29, the whole of Indian history witnessed the bravery of an ordinary soldier who gave a turning point to the history of free India on April 12, 1857. The epic story is about Mangal Pandey and the memories that prevail today. But what was Mangal Pandey's contribution to India's modern history? Let's take a look below!
Mangal Pandey was born near Faizabad, now known as the eastern Uttar Pradesh state in northern India. He came from a land-owning, upper-caste Brahman family who claimed to be fervently Hindu.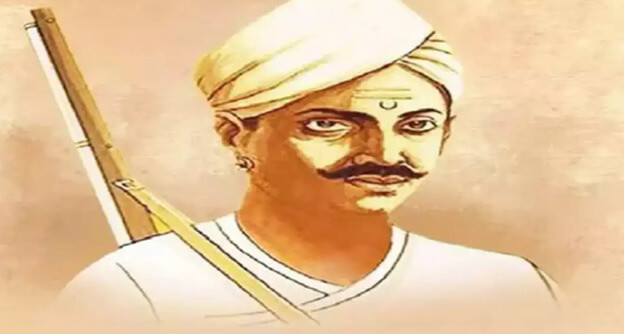 (Image Credit:- IndianLegend.gov.in)
According to some reports, Pandey enlisted in the British East India Company's army in 1849 after a brigade marched past him and allegedly recruited him. He joined the 34th (BNI) Bengal Native Infantry in the 5th Company, which had a sizable Brahman population, as a soldier (sepoy).
What happened to Mangal Pandey?
The mid-1850s saw the introduction of a new Enfield rifle to India, which required a soldier to bite off the ends of polished cartridges to load the weapon.
At the time, his position was at the garrison in Barrackpore. According to a rumor that circulated, the lubricant was either pig or cow lard, which Muslims and Hindus, respectively, found repulsive. The sepoys started to think the British put fat on the cartridges on purpose.
Realizing how low the whites could get, there was a silent rumbling among the soldiers. With time it was clear that soldiers were upset and wished to escalate this matter as soon as possible.
Soldiers were forming mutiny and planning ways to attack the British officers who took charge of those cartridges and ammunition. On March 29, 1857, Lieutenant Baugh had his posting at Barrackpore. As one of the cruel British officers, Baugh was no different from them and pleased to belittle his arms men.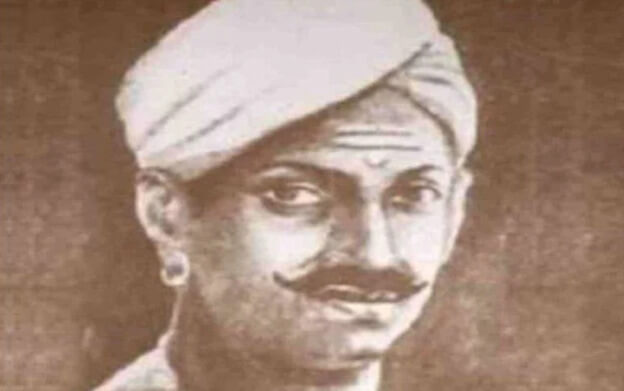 (Image Credit:- culturalIndia.net)
When the water was above the brim, the sepoys started revolting, and this news spread like a forest fire to the battalions nearby. In no time, Baugh received the information that Mangal Pandey had taken matters into his hands.
Sources reveal that Mangal Pandey was inebriated with narcotics, though nothing could shake his angst about the injustice every soldier was facing.
Pandey pointed his loaded musket at the regiment's guard room and roared to shoot the Britishers in rage, summoning other army men to revolt. When the officials reported Baugh about this incident, he marched to the incident on his horse along with his ammunition.
When Mangal Pandey saw Lieutenant Baugh riding towards him in agitation, he fired at Baugh, though missed. Baugh fell from the horse due to a gunshot fired by Panday, who was already prepared to launch a counterattack.
Baugh instantly sprang to his feet, grabbed a revolver, and began firing at Mangal Pandey. On the opposite side, Pandey began retaliating at Baugh with a sizable Indian sword.
Hewson, a British Sergeant, soon arrived at the parade ground and gave Jemadar Ishwari Prasad, the Indian officer in charge of the quarter guard, the order to hold Mangal Pandey.
Hewson approached Pandey as he and Baugh were engaged in combat and made an attempt to seize him. But Pandey threw Hewson to the floor. After hearing the firing sound, other sepoys gathered around them, but they did not speak or take action.
A British soldier named Shaikh Paltu intervened during the altercation and attempted to save the two English police officers. The onlookers began tossing shoes and stones at Paltu's back. When Shaikh Paltu summoned the guard for assistance, the soldiers threatened to hit him if he didn't leave Pandey.
As soon as General Hearsey learned of the tragedy, he and his two officers descended to the ground. As soon as he got to the bottom, he told his two companions to take hold of Mangal Pandey and warned everyone else that he would shoot anyone who disobeyed.
His two soldiers obeyed him, starting to follow Mangal Pandey once he gave the order. Mangal Pandey pulled the gun's trigger with the heel of his foot after putting the muzzle to his chest. He began to bleed, and this set fire to his regimental jacket.
The Tragic End of A Brave Soldier

(Image Credit:- IndianLegend.gov.in)
Mangal Pandey was put on trial a week after the Barrackpore incident once he recovered from his injuries. He testified to the court that he rebelled against the British on his initiative and that no one had pushed him to do so.
Additionally, he said that he had consumed alcohol. Along with Ishwari Prasad, who had instructed the Sikh members of the quarter-guard not to capture Pandey, the British authorities sentenced Mangal Pandey to death.
He was put to death on April 8, 1857, although  Jemadar Ishwari Prasad was executed on April 21.