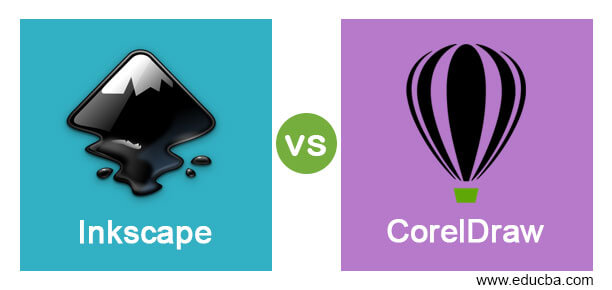 Difference Between Inkscape vs CorelDraw
Inkscape is an open-source vector graphics editing software. It is basically a successor to the SodiPodi Project created by RAPH LEVIEN in the year 2003. The software is a freeware program that is openly available for anyone and everyone. On the other hand, Corel Draw is vector graphic software created by MICHEL BOUILLON and PAT BEIRNE, who were Corel Engineers. The software was created in the year 1989. The software comes with a price tag of $18.25 per month. In this topic, we are going to learn more about Inkscape vs CorelDraw in detail.
Head to Head Comparison Between Inkscape vs CorelDraw (Infographics)
Below are the top differences between Inkscape and CorelDraw

 Key Differences between Inkscape vs CorelDraw
Following are the Key differences between Inkscape vs CorelDraw:
The User Interface of CorelDraw is more attractive and detailed as compared to the User Interface of Inkscape, which is plain and simple for a vector editing program. But, Inkscape has a specific arrangement of toolbars and color palettes, while in CorelDraw, everything sometimes seems to be confusing and difficult.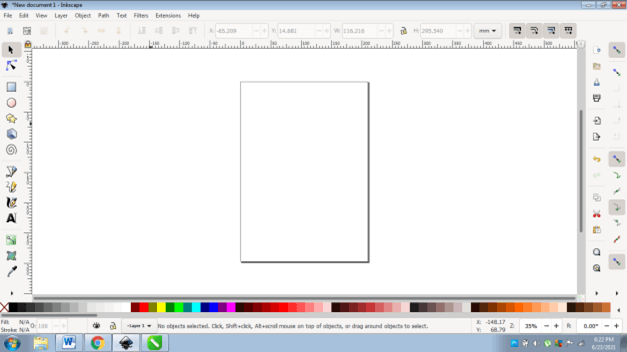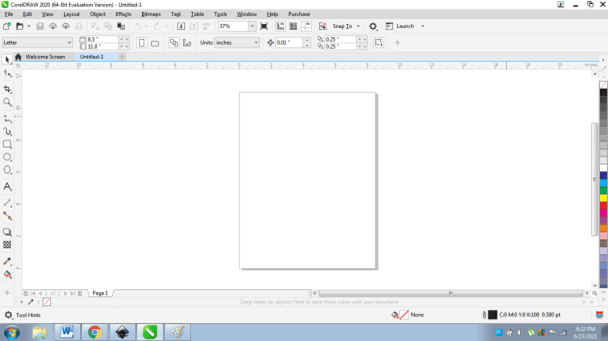 CorelDraw has a comprehensive color management function. This helps the user view separate colors in the print and web view, which helps them modify and evaluate the color schemes. Whereas Inkscape uses the LilttleCMS Library and Cairo Library for printing the vector graphics. This library somehow does not support the CMYK or print color separation views.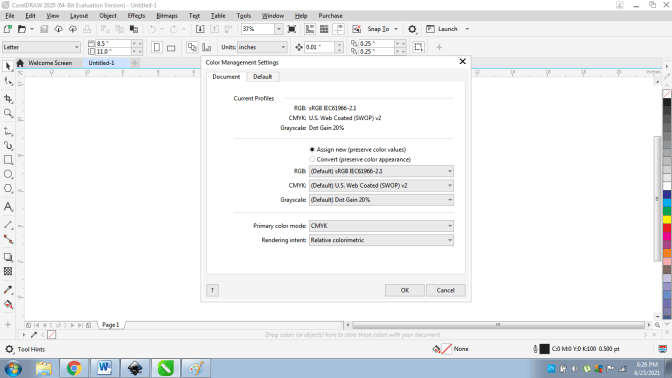 CorelDraw Color Management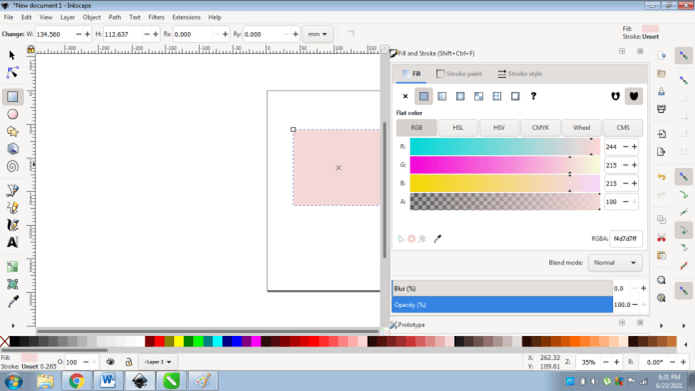 Inkscape Color Management
Inkscape supports more than 200 filters for text, objects, symbols, and graphics. However, these filters are available only in the RGB format and lack the CMYK formats. Whereas CorelDraw supports both RGB and CMYK formats for Effects as well.
CorelDraw does not support definite filters such as Blurs, Distort, Overlays, and many others. Whereas Inkscape has a full-fledged menu for Filters embedded within it.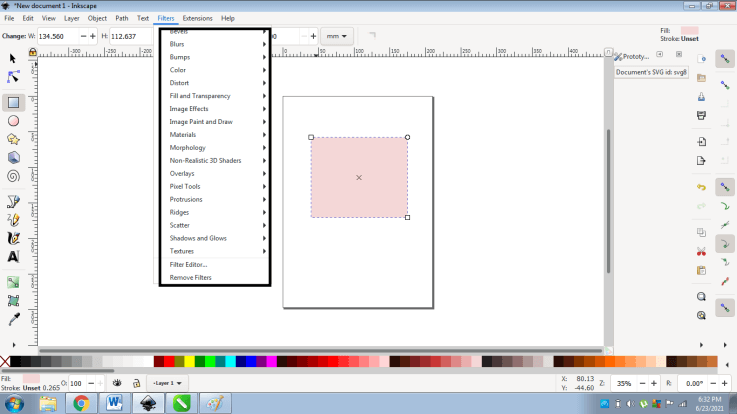 Being a basic program, Inkscape requires lower systemic specifications as compared to CorelDraw. As a result, Inkscape will work on moderate computers with basic operating systems. However, while installing CorelDraw, the user requires a good and high-end operating system.
CorelDraw is a dynamic and static program. It supports the use of VBA Macros. The user can also use the Visual Basic for Applications (VBA) tool to modify user interfaces. Unfortunately, this unique function is not available with Inkscape presently.
Inkscape has a limited approach towards the tutorials and training courses available on the internet. While there are unlimited tutorials present on CorelDraw on the internet.
Inkscape was originally created on Linux operating systems. However, it also supports Linux, Windows, and Mac Operating Systems. While CorelDraw supported Windows primarily and has recently updated to Mac Operating Systems.
Features such as drag and drop, realistic image tracing, creating smooth vector symbols with multiple tool options is available within CorelDraw. While with Inkscape, the user can perform these functions but with limited access to creativity.
Inkscape vs CorelDraw Comparison Table
Comparison between Inkscape vs CorelRraw are given below:
 
Inkscape
Coreldraw
Interface
The interface of Inkscape is basic and minimal. It has the basic color palette at the bottom with the status bar. The large area is the canvas part. Rest it has toolbar and menu bar respectively.
The interface of CorelDraw is specific and elaborated. It is user-friendly, with all the necessary toolbars; menu bar, status bar, property bar, color Palette, and the standard toolbar is available.
Operating Systems

Windows Operating System
Mac Operating System
Linux
Android
iOS

Windows Operating System
Mac Operating System

Price
Inkscape is a free and open-source program that designers can easily download and install.
CorelDraw is Proprietary software. The creative suite of CorelDraw costs $198.00 per year. The suite also comes with a Photo-Paint program and other useful applications used for vector image editing.
Attributes

 

Some of the major features of Inkscape are:-

Multiple vector file formats can be imported and exported.
It also supports vertex-edge based editing
Object creation and modifications are simpler and basic
Advanced text editing and formatting tools are available.
Tracing raster images into vector formats is also available.
Plugin libraries that include symbols and patterns are available within the software.

Some of the major features of CorelDraw are:-

CMYK Support
Examine Vector Graphics accurately
WYSIWYG editor that works wonders for editing and creating live vector graphics
Regular updates on plugins and toolsets
Best in industry drawing tools such as background color change, pattern filling, creating grids, non-destructive editing
Color management tools are bang on.

Layers
The layers panel within Inkscape is elementary but adequate to support vector editing.
CorelDraw has qualified Layers functions. The user can edit layers with the help of the Objects Manager.
Target Audience

 

Beginners, freelancers, web designers, designers are looking for open source products.
Beginners, professionals, students, designers.
File Formats
Inkscape creates a .SVG File extension. Inkscape can import vector, raster, and flash graphics file formats.
CorelDraw creates a .CDR File Extension. More than 40 file extensions can be imported and exported.
Conclusion
Concluding the article, both CorelDraw and Inkscape have their own abilities and limitations as vector editing programs. While one is an open-source freeware program, the other provides a full creative graphic suite on its purchase.
Graphic designers and creators who are not into print and publications and want a low-maintenance program can go for Inkscape software. While, designers who create banners, advertisements, and logos for printing and desire a proper color management tool should go for CorelDraw.
Recommended Articles
This is a guide to Inkscape vs CorelDraw. Here we discuss the Inkscape vs CorelDraw key differences with infographics and comparison table. You may also have a look at the following articles to learn more –