Learn from Home Offer TAKE THIS BUNDLE
MELODYNE Course Bundle - 2 Courses in 1
This Melodyne Tutorial Course is a comprehensive bundle which includes 2 courses with 15+ hours of video tutorials and Lifetime access. You will also get verifiable certificates (unique certification number and your unique URL) when you complete each of them. Through this Melodyne tutorial, you will be able to correct tones, pitches, tempo, scales and streamline and package music like a pro with Melodyne.
TAKE THIS BUNDLE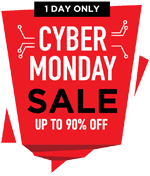 * One Time Payment & Get Lifetime Access
What you get in this MELODYNE Course Bundle - 2 Courses in 1?
15+ Hours
2 Courses
Course Completion Certificates
Lifetime Access
Self-paced Courses
Technical Support
Mobile App Access
Case Studies
About MELODYNE Course Bundle
---
| | |
| --- | --- |
| | |
| Courses | You get access to all 2 courses, Projects bundle. You do not need to purchase each course separately. |
| Hours | 15+ Video Hours |
| Core Coverage | Music Recording, Music Correction, Multi-Track Music Editing and Mixing using Celemony Melodyne |
| Course Validity | Lifetime Access |
| Eligibility | Anyone serious about learning Celemony Melodyne and wants to make a career in Audio/Sound Engineering |
| Pre-Requisites | Basic knowledge of using editing software |
| What do you get? | Certificate of Completion for each of the 2 courses, Projects |
| Certification Type | Course Completion Certificates |
| Verifiable Certificates? | Yes, you get verifiable certificates for each course with a unique link. These link can be included in your resume/Linkedin profile to showcase your enhanced sound engineering skills |
| Type of Training | Video Course – Self Paced Learning |
Online Melodyne Tutorial Curriculum
---
Let's understand the courses being offered under the Melodyne Tutorial:

| | | |
| --- | --- | --- |
| Serial No. | Course Name | Course Description |
| 1 | Melodyne Music Production – Beginners | As we already saw know that Melodyne is for a tool used for editing single or multiple music and audio files at once. so the first part of Melodyne tutorial deals with the system requirements, Introduction and usage of Melodyne followed by the windows and panes available with respective options GUI Overview (Audio line guiding user interface where the audio notes and music notes are visible and played in form of a graph) with settings. Next comes the tools such as Pitch governing Tool, Pitch Macros, Timing Tool, Amplitude or dynamic Tool, Formant Tool, Note Separation Tool, Main Tool. These go on step by step learning about each of them with their importance. |
| 2 | Melodyne Music Production – Advanced | It helps to have a direct look and feel of music output. Melodyne has its mark made in the field of Music. The tool accepts and is flexible to give the changes required to hear the music as melodies as reality. This part of the Melodyne tutorial deals with importing multiple tracks and adjusting their timing, pitches, and dynamics or amplification which is also called as Multi-Track Digital Audio Workstation (DAW) with is suitable for both Windows and Mac systems. Multiple track note Editing, Tempo Editing, Sound Editing, Scale Editing, Note Assignment editing. And many more come in the flow of tutorial with practicing suggestions and best practices to benchmark your course skill to the real world standards. |
---
Certificate of Completion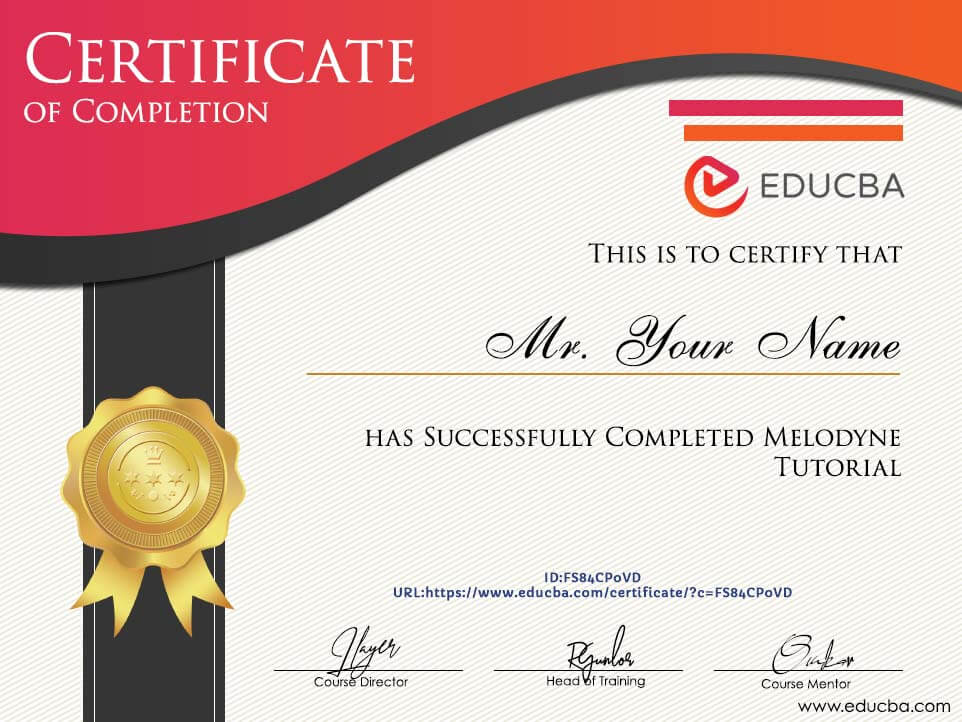 ---
What is Celemony Melodyne?
Melodyne is the best audio and music editing tool blending software developed and taken care of by Celemony Software. Melodyne inbuilt tools are effective enough to tune, manipulate audio signals as if the singer's vocals have done it. The edited music feels so realistic with music and audio bleedings. With Melodyne we look directly into the recorded music follow the vocals here we can see where the vocals begin and end there pitch how loud or quietly they sang everything you see can be touched and altered that's what this software is all about explained step by step how to work with Melodyne in the middle is the Note editor you see the content of your audio files in the form of Notes arranged according to the pitch concerning position and time regardless whether mono or polyphonic. Top left we have info pains with various details multiple at once for command-click.
In-studio edition, we add track pane and bring various tracks on-screen and in the sound editor we work on the sound if you're recording. The core Melodyne are the tools that govern the pitch, formants, Amplitude or dynamics and timing with dedicated access to the finest details. The 3 pitch tools work independently to one another so we don't lose the vibrato when we alter the pitch which sounds natural but not artificial. For a time we have several tools to adjust the change in Notes over time or to move, shorten or lengthen them with automatic length adjustment with the neighboring Notes and fundamental is taken into a note for the base the timing changes also feel to hear as if the musician has changed it at that way.
The Melodyne is supported with grids for timing and pitch. Plenty of tools and plenty of material every individual tool is explained in the part of Melodyne tutorial. The sound engineers, music production studios, students and professionals will be using this tool frequently. Melodyne corrects music mixings for DJ songs, tempo, and scaling, streamline and package music. Multiple tracks can be imported and worked on known as Multi-Track Digital Audio Workstation (DAW) compatible with any OS.
Industry Growth Trend
The global computational creativity market size to grow from USD 204 million in 2018 to USD 685 million by 2023, at a Compound Annual Growth Rate (CAGR) of 27.4% during 2018–2023.
[Source - MarketsandMarkets]
Which skills you will learn in this Melodyne Tutorial?
If you are a Sound engineer, music professional or music student you would have lessened the word "Melodyne" is the tool used for making changes on audio files for many reasons. This Melodyne tutorial is going to add values to your carrier
Handling Different audio and music files and editing the core layers of the music for improving the feel of the music to hear.
Able to edit music files as per music studio standard outputs.
Innovative sound design creation can be done using Melodyne
Scales and tunings experimenting with music.
Playing correct music at the correct time using the timing graph in the tool
Editing and maintain tempo, amplitude, and pitch with shaping the sound as required.
Standard algorithm creation for frequent using tones such as Intro music, DC Music, etc. You will be understanding the industry level of sound alteration standards.
Understanding audio Issues and correcting them using the tool and its features.
Knowledge of individual note controlling technology called DNA (Direct Note Access). Which allows in handling the major and minor notes easily.
Learn sound mixing which is frequently used in film music, DJ beats, etc.
Handling audio in grids and offsets to understand the depth and sound of notes, the tool is crazy enough to understand and create lovely music.
Pre-requisites
Knowledge of Computer and basic application usages.
Must be familiar with handling Audio file formats and Codecs.
Basics of Music to understand Notes, Tempos, etc..
Should be a good Lesner to music to understand false note and correcting them.
If you're interested or educated as Sound Editor, Engineering Professionals or students Melodyne is the best tool to frame career.
System requirements: –
macOS —    Intel Dual Core processor or any similar compatible, 4 GB Ram, 8 GB Memory.
Windows – Intel or AMD Dual Core processor or any similar compatible, 4GB Ram, 8 GB Memory, 64-bit OS, and ASIO-compatible audio hardware.
Activated Melodyne using computer-based or USB dongle based.
Interested in handling the details of music such as pitch, base, tempo, timing, notes and many more.
Target Audience
Music Students and musical instrument players: – This Melodyne tutorial is going to help them get a job quickly as value-added the skill of Melodyne is the widely used software in real-time. The theory portion of their syllabus will be completed in classrooms whereas coming to practical they use Melodyne by uploading multiple tracks into it and editing pitch, tempo, timing, etc. which is going to help them in their technical round of interview too. This tool is used in most of the recording theaters, audio studios, etc
Professional User: – Most of the official audio (dubbing) theaters, Music Studios use this application for blending their output as finished music. The algorithms are suitable for every type of audio adjustments in technicalities such as vocal, instrument sounds, noise, entire mixes. the melodic and polyphonic algorithms are offered by tool even for both mono and Polyphonic instruments to put good quality music out at the end. Scaling, Tuning, Timing, Tempo, and amplitude or dynamic can be adjusted which makes the best audio editing software in the market.
FAQ's- General Questions
---
What should be my eligibility to do this Melodyne Tutorial?
If you have the passion and crazy about music, pursuing or had education related to music then your qualified to doing this Melodyne tutorial. Please have a look at the curriculum for details and structure of course. It's all about playing with music tracks created by vocal or instruments.
Are the notes of instruments correctly captured?
Yes, Melodyne is an expert in taking the notes of vocal of singer along with instrumental music. Every note can be edited and individually or even multiple notes at once as required. Every detail is noted and can be tuned, amplified, timed many more using the software.
How is Melodyne different from other software?
Melodyne can adjust individual properties of notes at once or even multiple audio files at once and multiple properties can be altered at once. It's flexible to work with any audio file format all this makes Melodyne different from other software and widely used ones.
Is the Melodyne Tutorial suitable for career beginners?
Yes, its suitable to beginners who are interested to work on music amplification technics such as pitch, vocal, dynamics, timing, and few more because of the user-friendly user-interphase of the software makes it simple to understand and modify notes.
Sample Preview
---
Career Benefits
This Melodyne tutorial is going to be an additional valuable skill for professionals Sound Engineers, Music Instrument to get a job and to the people who deal with music and audio files alteration in day to day life for saving time to create good music output for clients.
Understand the professional standards of creating, editing and furnishing music as required with the technical aspects such as pitch, vocal, dynamics, notes, etc. Adding the realistic feel to the music while hearing avoiding or blending the artificial notes.
Tricks and Tips of creating and modifying a mix of songs can be done by adding your touch to it like pop, melody a few more and release it on YouTube. Work as Freelancing sound engineer in may recording and music studios.
This Melodyne tutorial gives a briefed detailing from scratch how music is created, modified and sent to clients. Through this professional remixing's can be done, DJ songs making and self-Albums can be made.
Career Settlement as a professional Sound engineer, Music Engineer professionals, Students, Music editing, arranging professional, Music composers, dubbing editor and DJ professional can happen by getting certified in this Melodyne tutorial through which we get skills required to get into the profession's specified above.
Reviews
---
Good training
The Melodyne Tutorial course was worth appreciable because of its syllabus which was very well framed one after the other technics of using Melodyne. I had good remarkable experience while learning and started implementing the technics at work. The course was worth full.
Anupreeta
Melodyne Tutorial experience
It's the best application to get trained on for new musicians and music passionate lovers. Melodyne has an excellent multitrack editing option to have strong command on every note generated by vocal and instruments. It takes time for beginners to understand and handle the interface once they are habituated, they can enjoy with its tools and stuff available in the software. I would recommend my friends and colleges to do this Melodyne Tutorial which has worth learning.
Thomas Lewis