Learn from Home Offer TAKE THIS BUNDLE
TABLEAU Course Bundle - 16 Courses in 1 | 2 Mock Tests
54+ Hour of HD Videos
16 Courses
2 Mock Tests & Quizzes
Verifiable Certificate of Completion
Lifetime Access
TAKE THIS BUNDLE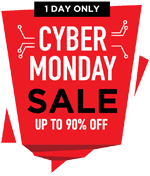 * One Time Payment & Get Lifetime Access
What you get in this TABLEAU Course Bundle - 16 Courses in 1 | 2 Mock Tests?
54+ Hours
16 Courses
Mock Tests
Course Completion Certificates
Lifetime Access
Self-paced Courses
Technical Support
Mobile App Access
Case Studies
About Tableau Training in Singapore
| | |
| --- | --- |
| Course Name | Tableau Training in Singapore |
| Deal | You get access to all 16 courses, Projects bundle. You do not need to purchase each course separately. |
| Hours | 54+ Video Hours |
| Core Coverage | Business Intelligence with Tableau, Customer Analytics, Pricing Analytics using Tableau |
| Course Validity | Lifetime Access |
| Eligibility | Anyone serious about learning Tableau tool and wants to make a career in Data and analytics |
| Pre-Requisites | Ability to Analyze and Visualize Data |
| What do you get? | Certificate of Completion for each of the 4 courses |
| Certification Type | Course Completion Certificates |
| Verifiable Certificates? | Yes, you get verifiable certificates for each16 course, Projects with a unique link. These link can be included in your resume/Linkedin profile to showcase your enhanced skills |
| Type of Training | Video Course – Self Paced Learning |
| Software Required | None |
| System Requirement | 1 GB RAM or higher |
| Other Requirement | Speaker / Headphone |
Tableau Training in Singapore Curriculum
---
Tableau training is targeted to provide a high-class training which contains 4 modules having around 6 projects. You can spend more than 39 hours on improving your skills or adding a new skill to your knowledge bank along with certifications on successful completion of training which you can use as an asset in CV while seeking or switching jobs.
The training covers topics like Projects on BI Tools and Tableau Analytics, Business Intelligence with Tableau, Analytics using Tableau, and much more. There are different projects you will get hands-on at. These advanced topics are explained in the form of user-friendly content so that it becomes easy for a newbie to understand easily. Hands-on sessions are designed with pinpointed details to foster the environment where all the doubts and confusion on this new topic can be removed. Learners will get an insight into real-life business scenarios and issues and how Tableau is used as a rescue. This gives a broad business perspective along with technical knowledge on how unstructured data can be used which will help you prepare yourself for the industry.
Tableau Training – Certificate of Completion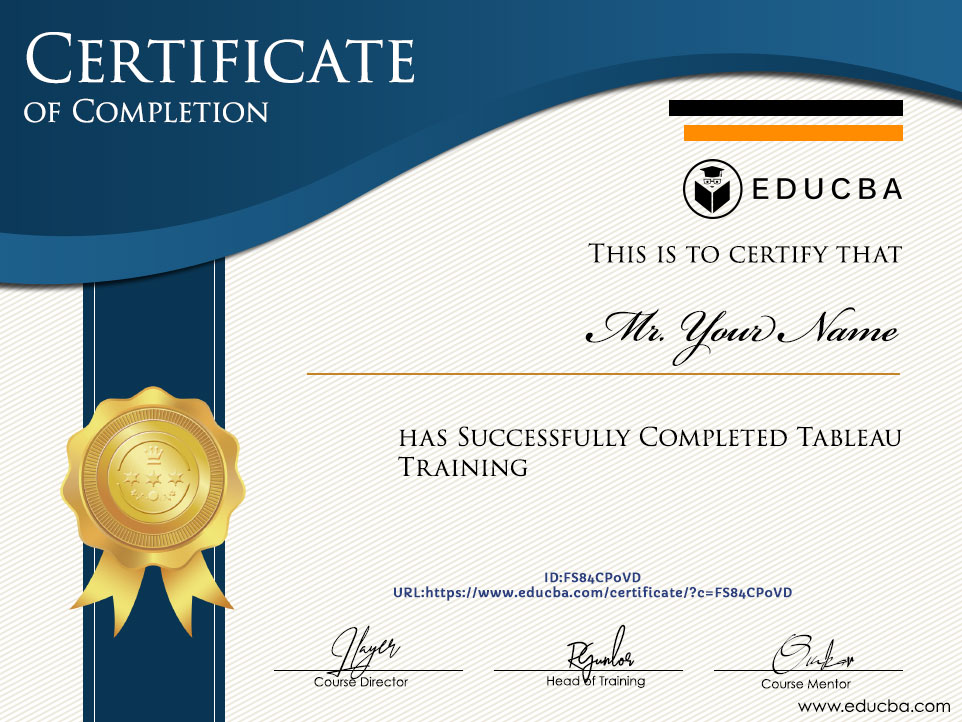 What is Tableau?
Tableau is a data visualization suite which used to map the data creatively to different outputs like graph, report, diagram. It can access real-time data along with the data coming from a traditional database.
Tableau suit can be categorized into two:
Developer Tools: These are used to develop dashboards, graphs, charts, reporting, and much more which are then used for visualizations. The Tableau products which are under this category are Tableau Public and the Tableau Desktop.
Sharing Tools: These tools are aimed to share the visualizations, reports, dashboards which were created by the developer in the first point. Tableau Products that fall into this category are Tableau Reader, Online, and Server.

Industry Growth Trend
The global Advanced Analytics Market size was USD 7.04 billion in 2014 and is projected to reach USD 29.53 billion by 2019, growing at a Compound Annual Growth Rate (CAGR) of 33.2% during the forecast period.
[Source - MarketsandMarkets]
Average Salary
Average Salary
$65,502 per year
The average salary for a Data Analyst is $65,502 per year in the United States.
[Source - Indeed]
Which Skills will you learn in this Course
?
As a part of this training, various courses will be offered to the trainee. The below list gives an overview of topics to be offered as part of this Tableau Training in Singapore:
Tableau Analytics along with Projects on BI Tools and Tableau Analytics
Visual Analytics using Tableau: You will get to learn visual tools to analyze the data. This makes the data segregation discrete and user-friendly so that reports can be published without error on time. Different graphs and tables of various colors and shapes can be designed to get the most out of data.
Customer Analytics using R and Tableau: So, when we open Facebook, we see a notification flashing up "Adidas shoes on sale" while there will be a different advertisement in other's profiles. This is an example of targeted marketing. Here the customers and his preferences are used to market the product. Tableau provides similar flexibility to work on customer analytics and help to analyze the data to make the best out of customer relationship.
Pricing Analytics using R and Tableau: In this module, the trainee will get to understand the pricing trends and its abnormalities in case it exists. This module is focused on the pricing analysis trend for the business. Various tools and techniques like the outlier's method, data modeling, quantitative methods like predictive analysis, permutations, and combinations will be implied to understand and predict the pricing trend.
Business Intelligence Using Tableau: Here you will get to learn how data is being rendered in a way that you can connect with it and business's impact of the same. We will use data tables, charts, pivots, dynamic dashboards to achieve this.
Pre-requisites
Below mentioned are the prerequisites of this Tableau Training in Singapore:
Good internet connectivity since it is online training.
A system with 1 GB RAM or higher configuration.
Comfortable with the English language since the course is designed in the English language.
Basic understanding of Mathematics, graphs, flow diagrams.
Willing to work or passionate about analytics.
Target Audience
Students: Students in college or schools who aspire to make their careers in analytics can attend this Tableau Training in Singapore. They will be awarded certification along with the hands-on training which will be added as a feather in their crown to showcase in interviews.
Experienced Professionals: Professionals who are working in any domain or technology for a long time now and seek a change in their career path should enroll for this training. This Tableau Training in Singapore comes as a full package containing online content along with certification which can be used to showcase in their CVs during interviews.
Job seekers: People in the market who are searching for a job opportunity in the market and are ready to learn a trending technology can go for this Tableau Training in Singapore. The market trends show that the demand for applicants with skillsets containing analytical tools has risen.
Analytics enthusiasts: Irrespective of job experience and the field one works on, all the analytics enthusiasts who seek to learn how we see a prediction of stock exchange market trends, how we see Facebook flashes an advertisement of shoes having your favorite color and much more are most invited to attend this Tableau Training in Singapore. This training will cater to your curiosity in the field and you may end up knowing things which may interest you in taking future endeavors in the field.
Entrepreneurs: There are a lot of startups like Informatica, Adaptive Biotechnologies in patient caring, etc. are marking their presence in the market who are working to unleash the power of data. All young entrepreneurs are most invited to attend this Tableau Training in Singapore to get an idea of how to make the most out of data.
Tableau Training in Singapore – FAQ
---
Why should you attend Tableau Training in Singapore?
This training comes with a great opportunity for all the analytics enthusiasts who seek to build their career in Tableau. One can have a good salary, job satisfaction, a good learning work environment along working on the latest tools and technologies. To gear up your career and seek these opportunities one should be ready. This Tableau Training in Singapore trains a trainee making them industry-ready.
How is the market trend for job applicants having Tableau in their skillset?
We are shifting towards a world where we seek a risk-free environment around us. These companies are investing money to make their products even better and robust for that, they are gathering historical data linked to their products and customers to learn from the mistakes done in the past. To accomplish this task there are multiple tools present but they need skilled people to operate on them. We should see an upsurge in demand for Hadoop learners to cater to this demand by many IT Firms.
I am experienced in some other technology, is it beneficial for me to attend this Tableau Training in Singapore?
If you are trained in some outdated technology and wish to have a marked shift in your career, then you should not leave this opportunity to Tableau. Be it normal programming language like JAVA or be it any ERP like SAP, Salesforce all of these are being integrated with different tools to analyze the historical data to study behavioral patterns of the market, customers, policies, etc. and use all these analyses in business's favor. You can have a change, salary hike, get more interesting work, and add colors to your daily routine.
Due to the job profile, I did not work much on coding skills. How much coding should I practice for understanding Tableau?
A tableau is a fantastic tool in which we can get the data arranged in a user-friendly format. It does not require any coding skills. One needs to be analytical to understand how and what data is trying to convey.
Why should you take up the Tableau Training in Singapore?
Singapore is attracting FDI in It from all over the world, gives a favorable environment for companies to invest in the latest technologies, and provides a wide number of opportunities to job seekers who wish to work.
What is the Tableau market trend in Singapore?
Tableau has been generating year on year proofing owing to its creative UI and valuable data analytics tools. This software can be leveraged to take critical business solutions. There are going to significantly raise as per market shift towards automation. There lie enormous opportunities for tableau trainers in the market.
Sample Preview
---
Career Benefits – Tableau Training in Chennai
Salary hikes as this is still a niche skillset and are in demand by big organizations. As per market trends, this demand will increase in the future too.
A high number of jobs coming on the way for Tableau learners in the future.
It will be possible to play with data making different visualization and looking at the data from different dimensions.
It is beneficial for those who are trying to switch into data analysis coming from different technical backgrounds.
If you show up your interest in learning Tableau, then it also verifies your adaptability and interest to learn new technology in the market.

The certification obtained after this Tableau Training in Singapore will help in getting more weight to your CV in comparison to others.
Reviews
---
Customer Analytics Course Experience
I took this course as part of my Business analytics and the content of the course is adequate to understand the concepts. The examples and cases used for the explanation made my understanding easier for me. The instructor has explained in detail which was easy for me to try on my own and learn faster. This also helped me develop my analytical skill in customer analytics. Thank You. Keep up the good work.
Linked
Akash Guru
Great course
This is my first online course and I am satisfied with this program. This course is in-depth with customers' analysis. Clear teaching methods and hands-on examples. This course gives real-life data explains how to use the data. I plan to take more courses in the future. I would recommend this course to a friend.
Ricky Ly
Business Intelligence with Tableau
This was my first course with Tableau and it was very useful for the development of my skills. I took this course since a friend of mine told me that Tableau has become an industry standard for best practices in data visualization. The part of the training that was most useful was the forecasting with Tableau and this was new to me. A great course overall.
Linked
Gus Raposo
Customer Analytics using R and Tableau
The course gives an overview of how R studio and Tableau tools can be used to analyze customer behavior using the responses they give. The course teaches how clustering is done to cluster customers and make use of the clusters to provide customized offers/discounts to retain them. These techniques are used in e-commerce, cab aggregators, and so on. In short, it is a useful course to gain a general understanding of how businesses use customer analytics to increase customer base and their revenue.
Linked
SHERI MIRIAM JOHN
Good one
It was a wonderful course, it teaches how to manage the program perfectly. Very detailed and amazing.
Linked
Juan Carlos Pardo Polo