Learn from Home Offer TAKE THIS BUNDLE
IOT Course Bundle - 7 Courses in 1
43+ Hours of HD Videos
7 Courses
Verifiable Certificate of Completion
Lifetime Access
TAKE THIS BUNDLE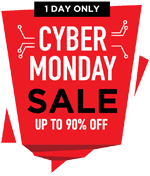 * One Time Payment & Get Lifetime Access
What you get in this IOT Course Bundle - 7 Courses in 1?
43+ Hours
7 Courses
Course Completion Certificates
Lifetime Access
Self-paced Courses
Technical Support
Mobile App Access
Case Studies
About IoT Training in Chennai
| | |
| --- | --- |
| Course Name | IoT Training in Chennai |
| Deal | You get access to all videos for the lifetime |
| Hours | 43+ Video Hours |
| Core Coverage | IoT Automation with ESP8266, Python for IoT Tutorials, Advanced Python for IoT & IoT based Data analysis, Raspberry Pi for Beginners. |
| Course Validity | Lifetime Access |
| Eligibility | Anyone serious about learning IoT Automation and wants to make a career in this Field |
| Pre-Requisites | Basic knowledge of data and analytics |
| What do you get? | Certificate of Completion for the course |
| Certification Type | Course Completion Certificates |
| Verifiable Certificates? | Yes, you get verifiable certificates for each7 course, Projects with a unique link. These link can be included in your resume/Linkedin profile to showcase your enhanced skills |
| Type of Training | Video Course – Self Paced Learning |
| Software Required | None |
| System Requirement | 1 GB RAM or higher |
| Other Requirement | Speaker / Headphone |
IoT Training in Chennai Curriculum
---
There are various training conducted across the globe to learn the Internet of Things. In IoT Training in Chennai, you will learn about the concepts related to IoT and its applications with different business scenarios. In addition to that, various automation techniques related to the installation and functionality of machines will also be taught. Python which is an important language in IoT will also be introduced along with their syntax, variables, libraries, and packages. OOP concepts, decorators, and the important modules of Python will also be covered. Raspberry pi which is an important topic to understand in IoT will be also be taught in beginner as well as in advanced level which includes variable creation, security measures, etc. In addition to that, you will get an opportunity to learn about the networking mechanism and various use cases of the Internet of Things. After the completion of the course, you will be given a chance to showcase your understanding and hands-on experience in real-life business projects which will be assigned to you. These projects will help you understand the business objectives and work on the respective tools to analyze and process the data.

MODULE 1: IOT Course Fundamentals

| Courses | No. of Hours | Certificates | Details |
| --- | --- | --- | --- |
| IoT Automation with ESP8266 with Projects | 6h 59m | ✔ | |
| IoT Raspberry Pi with Projects | 11h 19m | ✔ | |

MODULE 2: Projects based Learning

| Courses | No. of Hours | Certificates | Details |
| --- | --- | --- | --- |
| IoT Raspberry Pi for Programmers with Projects | 2h 24m | ✔ | |
| AWS IoT Case Study - Smart Parking Project | 5h 5m | ✔ | |
| IoT Cloud - Dweet and Freeboard | 53m | ✔ | |

MODULE 3: Python for IOT

| Courses | No. of Hours | Certificates | Details |
| --- | --- | --- | --- |
| Python Bootcamp | 10h 33m | ✔ | |
| Advanced Python for Data analysis | 6h 28m | ✔ | |
IoT Training – Certificate of Completion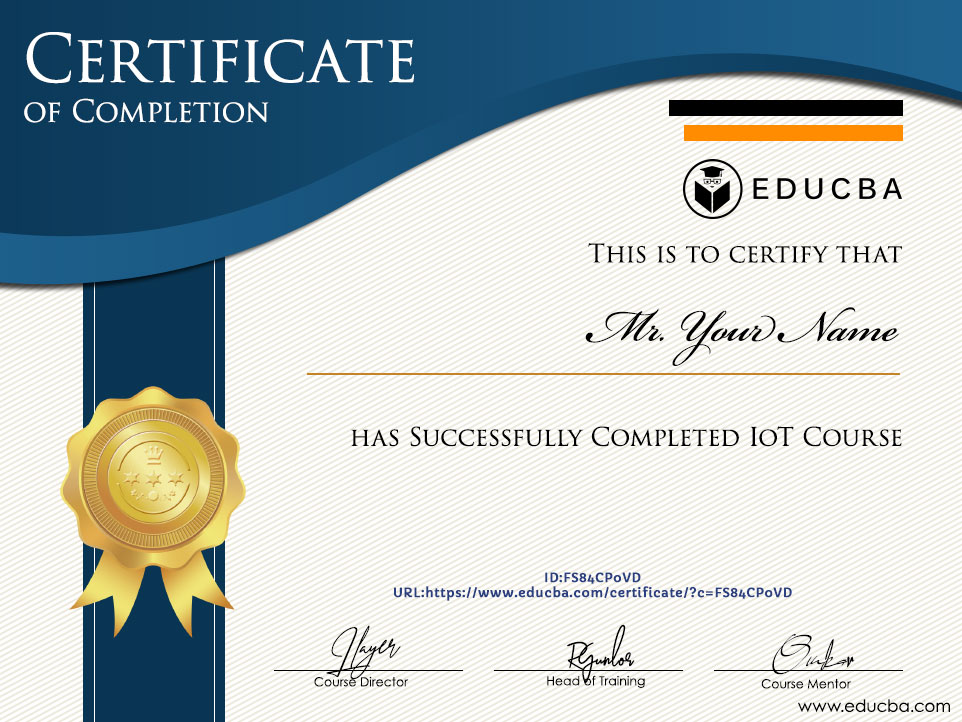 What is IoT?
Internet of Things is a booming technology and one of the highest paying technology in the market currently. It is a network of various systems connected which interact with the environment to serve the respective purpose. There are sensors inserted into the machines which can sense the signals from the outside environment and provide the output. Various sectors are hiring IOT professionals for business requirements. There are many applications of IoT like Smart Tv, Smart Home, Smart Parking, Smart Home Appliances, Smart Health Care machines, etc. These machines have reduced the manual effort and gradually people are switching to these IoT enabled machines especially in the urban areas. However, there are many challenges which are faced by systems like the security, privacy, design of the machines. There are four different components associated with an IoT system like Sensors, Connectivity of Network, Process the data, end-user.

Industry Growth Trend
The IoT professional services market is projected to grow from USD 79.0 billion in 2018 to USD 189.2 billion by 2023, at a Compound Annual Growth Rate (CAGR) of 19.1% from 2018 to 2023.
[Source - MarketsandMarkets]
Average Salary
Average Salary
$123,194 per year
The average salary for an IoT Engineer is $123,194 per year in the United States.
[Source - Indeed]
Which Skills will you learn in this Course

?
IoT Training in Chennai consists of all the tools and components that are required to be a successful IoT Professional in the future. The initial part of the course deals with its functionalities, architecture, and important concepts related to IoT. You will also learn about its automation techniques and Python in beginner as well as advanced level. In addition to the above technologies, you will learn about other tools like Raspberry Pi which includes various technical concepts like variable creation, setup, and terms related to it. At the end of this course, you will be given various projects for the respective modules which will help you in understanding the setup, working, and applications of IoT in a better way.
Pre-requisites
There are no such required prerequisites in learning IoT. However, familiarity with certain concepts will help you understand the course easily and quickly.
Basic Skills of Networking: Networking deals with analyzing the process of communication with various computer networks in business. So, knowing the basics of networking, concepts of Servers will help you to understand the concepts of IoT quickly.
Basic Concepts of Operating System: Understanding the use of different operating systems whether Windows or LINUX and understanding the environment and how they work is an important aspect of learning IoT.
Programming: Programming allows us to implement our thinking practically. So, knowing the basics and syntax of the programming languages required in IoT (Python) is an important prerequisite.
Target Audience
IoT Training in Chennai is mainly designed for business professionals, learners, students who are awed by the applications of IoT in various fields, and the individuals who want to take up a career in IoT. It is also best suited for the beginners as it is designed simply. Experienced professionals, IOT Professionals, and those who are willing to make a transition to be a successful IoT professional and remain up to date with the technology can take up IoT Training in Chennai.
IoT Training in Chennai – FAQ's
---
What are the job prospects in learning the Internet of Things?
Career prospects in IOT are immense and growing in every sector in all the corners of the world. Now-a -days "Smart" is used before every machine like Smart Tv, Smart Refrigerator, Smart Home, and learning the mechanism behind this will keep you ahead of all. So, this course will boost your confidence to use the tools be it the basics or advanced techniques. There are various job roles for an IoT Professional like IOT Developer, IOT Architect, IoT Cloud Engineer, Data Scientists, etc.
What is the average package of IoT Professionals?
The average package of an entry-level varies from 6-8 lakhs while an experienced professional can earn from 11-14 lakhs.
Why should you take up the IoT Training in Chennai?
IoT in the market and IT world is blooming in all the corners of India especially in the southern part of India like Chennai. Chennai is one of the fast-emerging IT and BPO hubs for many organizations. It has become a hot spot for the top companies and many of the companies have already set up their centers. It is also a major hub for many startups across India which is likely to hire more IOT professionals in major fields.
What is the IoT market trend in Chennai?
IoT trend is increasing exponentially with various learning platforms and institutes that offer IoT course to the business professionals or students in Chennai. It is one of the highest paying jobs in the market. Some of the top companies in Chennai that hire IOT professionals are HCL, Auxo Labs, VMware, NGP Web Smart, etc. After completing this course, you will be able to handle the activities and works related to the IoT platform, understand the services offered and according to that you can code and develop the solutions.
Sample Preview
---
Career Benefits
This course comprises of all the technologies required to be a successful IoT developer or IOT Professional. Along with the learning benefits of the course, you will also deal with the automation projects associated with various modules of training like Python and Raspberry Pi in which you can apply your understanding and design them as per the requirements.
Reviews
---
Internet of Things Course
Very effective and well-organized topics to provide such training, I thank EDUCBA to provide such a platform and facilitate online learning opportunities to one. I have gone through a couple of more courses and found all are well explained and the quality of the materials is amazing. Thanks, Educba.
Linked
Kumar Gaurav Jaiswal
IoT Automation
I am a technology enthusiast. I like to learn about different technologies. I am very much interested in making a career in digital technology. By completing this training has learned a lot about IoT. This has raised more curiosity in me. I would want to learn more about it to have an even better understanding.
Linked
R RAVI KIRAN
Amazing Internet of Things Course
I enrolled in this IoT course in June and since then I learned a lot about IoT. IoT is a fast-growing field and hence I wanted to learn it for better career prospects. Before this course I never used python and I learned it here only. Now, I can execute many IoT based applications using Raspberry Pi and Python. I am very confident that soon I will get a job in this field as well.
Mark
Great learning experience
This IoT based training course is awesome. I have a very wide syllabus which covers almost all the required things. The teaching style is very interesting and hands-on exercises and examples are industry-relevant. I am very happy with the course and I shall recommend it to everyone who wants to learn IoT.
Mathew
IoT Training Course
When I joined for this Internet of Things Course, I was not quite sure if it will fulfill my requirements or provide me with content that I was looking for. Because I am not very comfortable with online courses so I was not very sure. But after some hesitation, I joined and I was never more wrong in my life. This course was what I was looking for. I read many books on IoT, but this course is on another level. It teaches what I book can never teach. The classes are very fun to attend and teaching material is regularly updated. I recommend this Internet of Things course to everyone.
Joseph Stanley