Learn from Home Offer TAKE THIS BUNDLE
DATA SCIENTIST Course Bundle - 150 Courses in 1
608+ Hours of HD Videos
150 Courses
Verifiable Certificate of Completion
Lifetime Access
TAKE THIS BUNDLE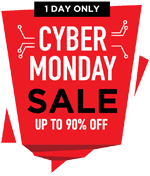 * One Time Payment & Get Lifetime Access
What you get in this DATA SCIENTIST Course Bundle - 150 Courses in 1?
608+ Hours
150 Courses
Course Completion Certificates
Lifetime Access
Self-paced Courses
Technical Support
Mobile App Access
Case Studies
About Data Science Course in Malaysia
| | |
| --- | --- |
| Course Name | Data Science Course in Malaysia |
| Deal | You get access to all videos for the lifetime |
| Hours | 608+ Video Hours |
| Core Coverage | You get to learn data science using R, Python, Machine Learning, Artificial Intelligence, Big data & Hadoop, Predictive Modeling, Business Analytics, Data Visualization, and other areas under Data Science. |
| Course Validity | Lifetime Access |
| Eligibility | Anyone serious about learning data science and wants to make a career in analytics |
| Pre-Requisites | Basic knowledge of data and analytics |
| What do you get? | Certificate of Completion for the course |
| Certification Type | Course Completion Certificates |
| Verifiable Certificates? | Yes, you get verifiable certificates for each150 course, Projects with a unique link. These link can be included in your resume/Linkedin profile to showcase your enhanced skills |
| Type of Training | Video Course – Self Paced Learning |
| Software Required | None |
| System Requirement | 1 GB RAM or higher |
| Other Requirement | Speaker / Headphone |
Data Science Course in Malaysia Curriculum
---
In this Data Science Course in Malaysia, careful and exhaustive measures are taken during the designing and development for anyone who wants to upscale themselves in the genre of Data Science. This course starts with the all-in-one library of machine learning in python, Scikit-learn, giving the intricate details of mathematical reasoning along with real-life scenarios for better intuition. Next in line we have the visualization in python, wherein we would dig deeper into types of visualization one can do with the data and understand the data in a representable manner. Next, we would look into how the data is stored while performing operations on them. We would have some sessions on statistics behind the machine learning algorithms. This statistics session won't be mathematics heavy but take some intuitive turns on understanding the statistics.
We would also look into advanced data science techniques in terms of Artificial Intelligence, Video Analytics, Financial Analytics, etc. The course is not programming language-specific but will give a belly full of deep dive into all sorts of programming languages like Python, R, Tableau, SAS, Minitab. Not only this, but the Data Science Course in Malaysia also provides a chance to learn about Splunk and MATLAB to prepare oneself about the other aspects of Data science as well.
Not only this, but there are also projects at the end of each milestone to help revise the concepts learned previously, to apply them in real-life scenarios. Doing this will not only help to memorize the concepts but help to fix production/development type problems and help you assist in the future.

Data Scientist Course – Certificate of Completion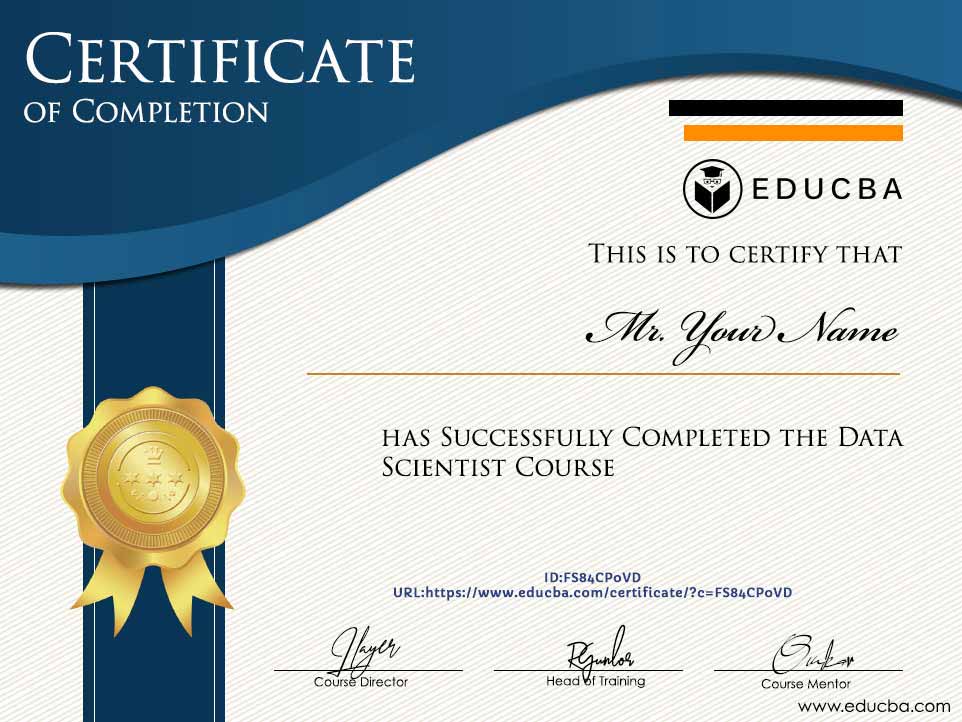 What is Data Science?
Data Science is an inter-genre amalgamation of scientific methods, processes, algorithms, and systems to gather knowledge to solve a complex analytical problem. In this field, one would have a deep understanding of the data of business genre one is working and help communicate business findings to business and IT leaders to address the business problem challenge.
In today's world, we see the recommendation of products in e-commerce sites based on one's search result. Streaming entertainment recommends movies based on past viewing. As a part of the Data Science community, one would also guide business stakeholders with recommendations about actions for a particular trend/prediction/finding. In short, this is a renaissance job title that can bring explosive improvements to the current strategy of the organization.

Industry Growth Trend
The overall data science platform market is expected to grow from USD 19.58 billion in 2016 to USD 101.37 billion by 2021, at a CAGR of 38.9% from 2016 to 2021.
[Source - MarketsandMarkets]
Average Salary
Average Salary
$120,301 per year
The average salary for a Data Scientist is $120,301 per year in the United States.
[Source - Indeed]
Which Skills will you learn in this Course

?
This Data Science Course in Malaysia will take you through an in-depth ride on all the components essentially required to become a data scientist. In the start, you would go through python in-depth and related frameworks in python. After getting hands-on confidence in python, we would move to the R programming language, which in the term is known as a must-have skill for a Data Scientist. In addition to the above extensive practice in R and Python, we would give a taste of other technologies like Tableau, SAS, Minitab, MATLAB, and Splunk. With the above flavors, it will not be surprising to see yourself as the next budding Data Scientist.
Pre-requisites
During the flow of the course, as the design is, few courses require that earlier courses are completed to move ahead. But overall there is no prerequisite for this Data Science Course in Malaysia. The entire course is self-sufficient to start building your data science career from scratch. Though understanding of programming language and basic concepts will facilitate smooth and quick learning, these are not mandatory. During the Data Science Course in Malaysia, we would have ample practice sessions to build on this. Also, a basic understanding of technologies like Minitab, MATLAB, etc. is recommended.
Target Audience
For any of our courses, the main target audience is the one who has inquisitiveness to learn more. This course is for those people who want to advance their career in the field of Data Science. This Data Science Course in Malaysia provides a boost to career irrespective of what position they are in. A college student who wants to start their career as Data Scientist will find this course immensely helpful in getting to know what's in store for them as a Data Scientist. For an experienced person, it will enable them to get privileges during new projects in the current organizations or for interviews for different organizations.
Data Science Course Malaysia – FAQ's
---
Why should you take up the Data Science course in Malaysia?
With the boom of app-based taxi-hailing services and the consulting-based industry growing rapidly in Malaysia, this is the best time to learn about data science and enter the space. Across the entire globe, data science is growing exponentially, and Malaysia is the same zone as well. Organizations in Malaysia have started leveraging machine learning along with big data tools for fine-tuning their operations. Data Science is termed as the "Sexiest Job of 21st Century" by Harvard.
What is the Data Scientist market trend in Malaysia?
The growth of Data Science has tremendously multiplied itself and is growing vigorously. With a tech-savvy market in Malaysia, people or businesses in Malaysia are looking into to bring breakthrough decision by incorporating data science into their day-to-day work. In the last few years the trend has been on exponential growth and not only in Malaysia, but across the globe as well. There are massive job openings around Data Science and are expected to grow rapidly in the coming years in Malaysia.
Sample Preview
---
Career Benefits
While doing this Data Science Course in Malaysia it will give immense confidence to build your model to predict/classify/perform data analysis. With carefully articulated content, this course will give a boost to one's professional growth. Along with legacy
, this course has deep dive into newer technologies under the umbrella of Data Science. Post this course one can become a Data Scientist in their current organization, start a new project to incorporate data-driven decisions in the organization, and give confidence to single-handedly debug and solve production-level issues. Data science will be a rewarding step in your career and this  Data Science Course in Malaysia will act as the all-in-one enabler for getting the target.