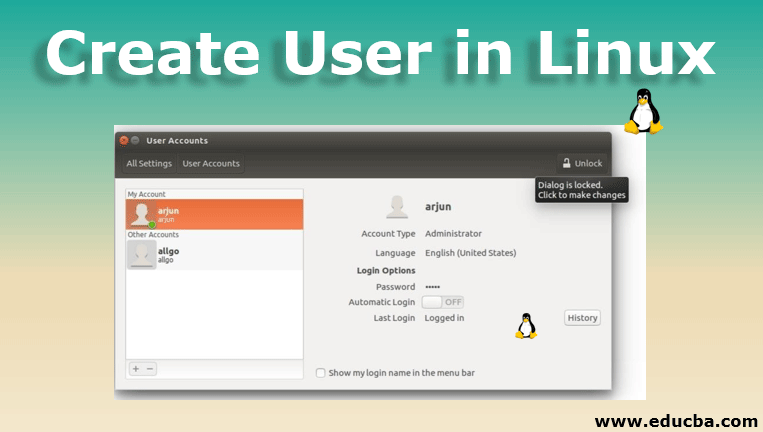 Introduction to Create User in Linux
In these, we will learn to create a User in Linux. What made Linux a developer's favorite kernel. But before that, one important thing you must know before proceeding further is the fact that Linux is not an Operating System rather a Kernel. A kernel is the most important part of an operating system, but a kernel alone can't make the OS work. OS requires other software to be working with the kernel. In the case of Linux, it's gonna be GNU software. Linux is famous because of it's free, open-source and provides great control over the OS.
User in Linux
Linux has a multiuser option that means more than one user can use Linux at the same time. Managing multiple users is the job of the system administrator. System Admin can add or remove a user. So, if you are a system admin, continue reading to know how to add a user to your Linux system.
Types of Adding a User to Linux
There are two ways of adding a user in Linux.
From shell/terminal using "useradd."
From GUI using system setting
Note: Here, Ubuntu 16 Linux is used. The steps are similar to the steps mentioned here, with minimal changes.
1. Create a User from the shell/terminal
This way is used by most professionals and experienced Linux users. To add a user from the shell/terminal following steps have to be followed. It also should be your priority to give great attention to the syntax given in the step and follow them exactly.
Step 1: Open the shell or terminal.
Step 2: To login as root, type "su -" in the terminal and enter the password.

If the password is correct, you should have root access to your system. If the password is wrong, you will be getting a message as shown below.

Step 3: After getting the root access, type "useradd username".

Step 4: Type "password username", the terminal will ask for a new password. Confirm the new password. Enter the new password.
Step 5: You should be able to see the new user on To confirm, type "cat /etc/password", you should be able to see your new username over there.
2. Create a User from GUI
This way of creating a user is very easy and used when you are not that familiar with Linux.
Step 1: Go to Applications and select System Settings.


Step 2: Click on User Accounts.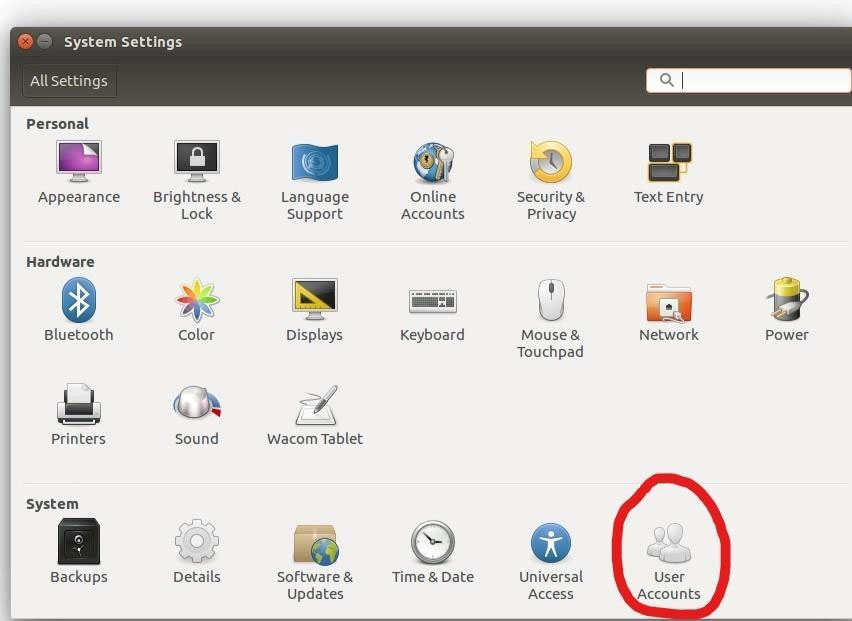 Step 3: At the top right corner, find the Dialog of User.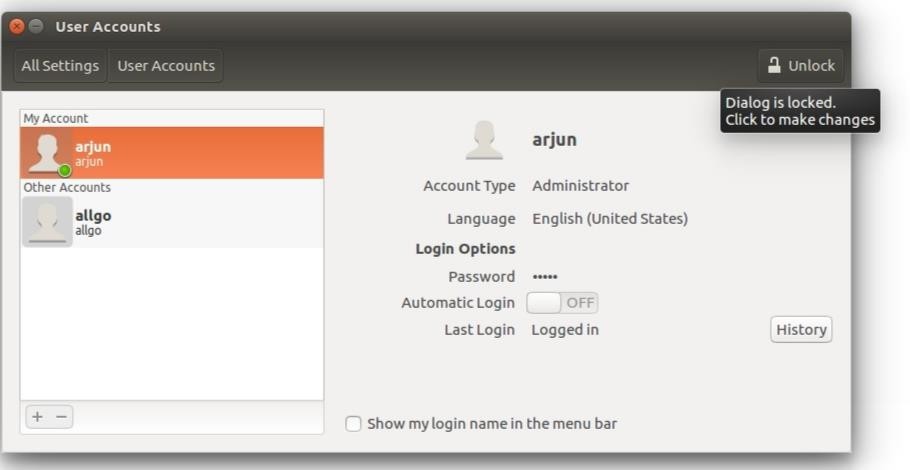 Step 4: The system will ask for Admin's password, type incorrect password, and Dialog should be unlocked if it says it's locked; click on it to unlock.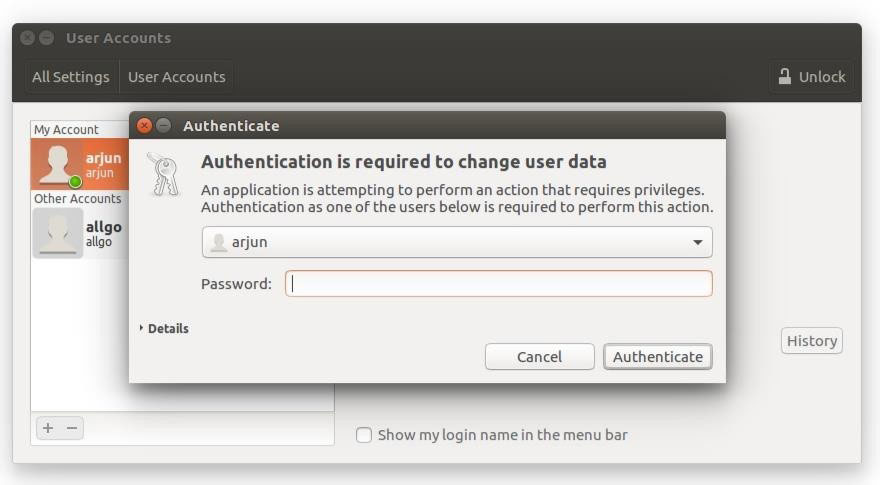 Step 5: After unlocking the dialog, find an add user button at the left bottom of the box, click on it.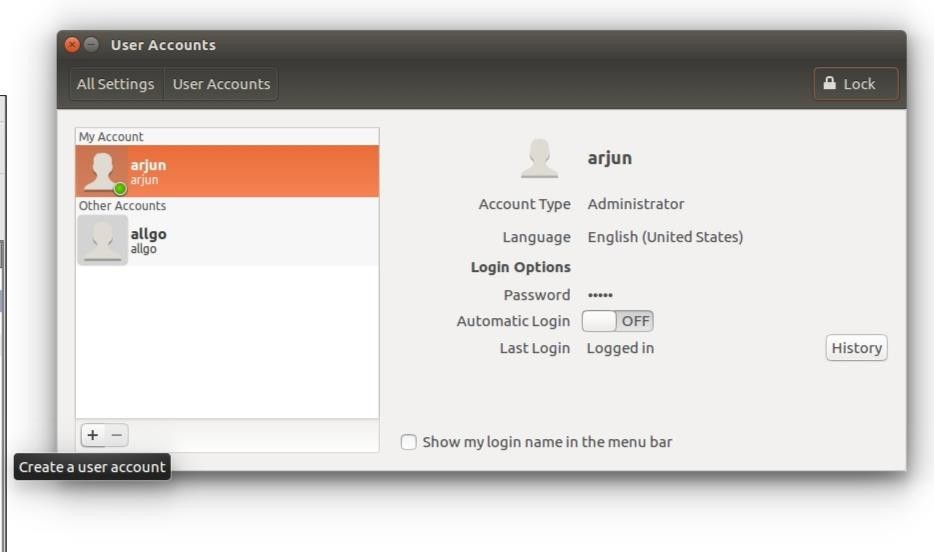 Step 6: Type in the name of your account to be created. You can also choose the Account Type, either Standard or Admin.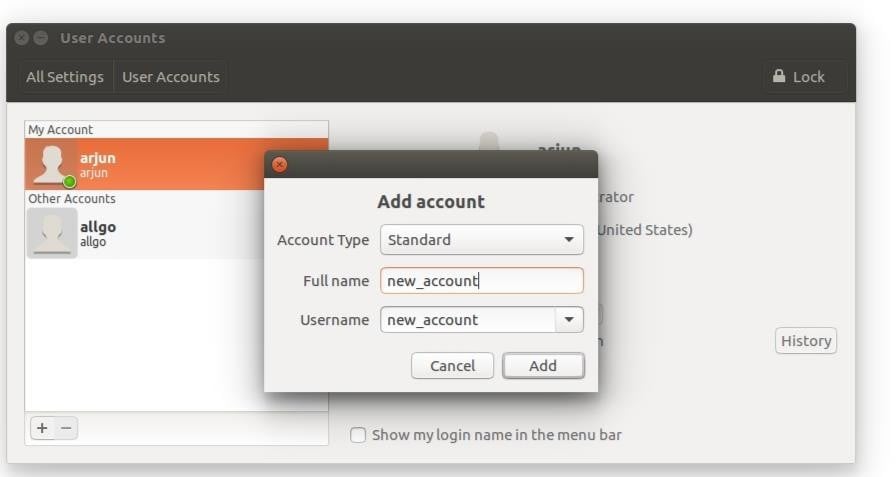 Step 7: Click on Add, and you should be able to see your username on the left tab of the box.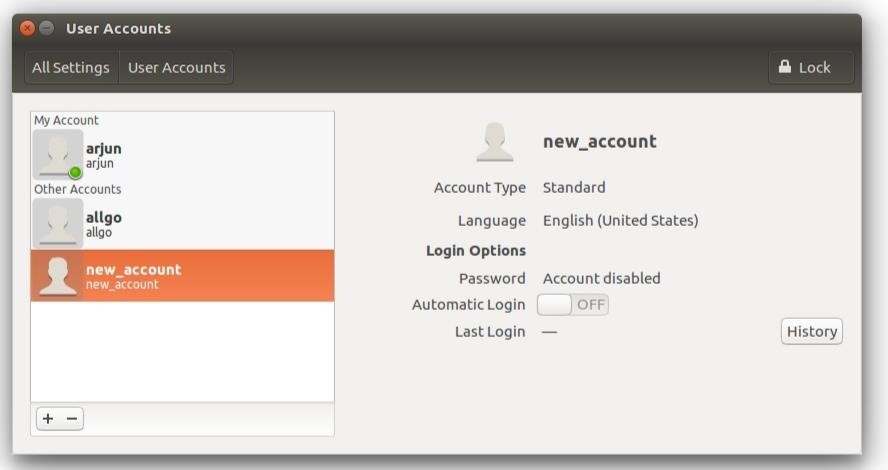 Conclusion
Hey, congrats on knowing how to create/add a user on Linux. Multi-user access is one of the great advantages of using Linux, and you have learned the first step of it. You can add as many users as you want but remember to keep your passwords strong enough.
Recommended Articles
This is a guide to Create User in Linux. Here we discuss a step-by-step creation of a user in Linux in two forms: shell/terminal user and GUI user. You can also go through our other related articles to learn more –