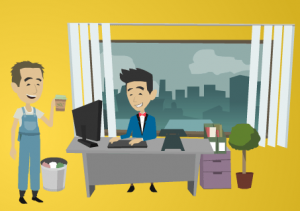 CFA – Chartered Financial Analyst
Have you always dreamt of having your own cabin and loving the job that you do? But you have no idea of how to get there. You are unaware of the perfect qualification for you?
Its just not enough! You must be now thinking that out of all the possible what can be just not enough? The discussion that we will be now concentrating is education. Yes, you can always learn more. When you have a particular degree in one hand, that is not enough in this world of competition. On your Graduation day, you might think that it might be your last chance to speak as a student, but that cannot be a rigid case. There are numerous well qualified degrees that are waiting for you. CFA is one such option. Being a Chartered Financial Analyst can uplift your Resume. There are numerous people who are qualified CFA charter holder and are working in big Corporations. So here in this article we bring to you all you need to know about the word CFA.
What is CFA?
The Chartered Financial Analyst (CFA) is one of the most respected and recognized exam in the world.
The CFA program enriches an individual's concepts and develops skills which help to bridge the gap between conceptual knowledge, industry practices that are happening, knowledge about ethical and professional standards to provide a strong industry analysis and real-world portfolio management skills.
Why do people prefer to do CFA?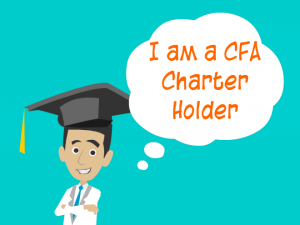 Any person from a finance or non finance background holding a graduate degree is eligible to appear for CFA exams. If the person is not a graduate the person should have at least 4 years of professional work experience
CFA provides specifically investment knowledge
The program being in a self-study format the person can work full time while appearing for CFA exam.
Since CFA provides the skills to a candidate required at the professional place, most of the companies use CFA degree as one of the parameter in order to shortlist the candidates for the interview
The CFA degree replicates a candidate to be persistence, flexibility, and hard work which is required of today's investment professionals.
Exam Details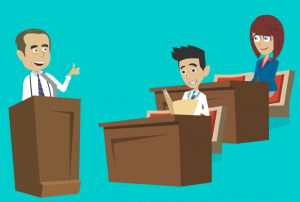 The entire CFA program includes 3 levels which one needs to pass sequentially in order to earn a CFA charter. These exams are offered in the test centers around the world.
You have to register for one exam at a time once you get the positive exam result you need to register for the other level of exam. If you fail in the exam don't be sad you can prepare again for the exam and re appears for the exam.
Exams are offered only in English So that there is global consistency both in administering the questions and grading the candidate.
CFA Program exams are held on Saturday only. This ensures that all candidates receive a similar exam day experience and strengthens the security of the CFA Program
Level I
This level exam asks you basic knowledge questions on investment tools and would also require some analysis. This exam mainly judges your ethics knowledge.
Format: Multiple choice
Questions: 240 equally weighted questions (Morning Session: 120 questions; Afternoon Session: 120 questions)
Note:
Prepare for CFA Level I
Learn the Concepts of Financial reporting and analysis. Understand the basics of Financial Statements. Get the required knowledge to pass the CFA level 1 exam with our training.
Level II
This level exam on note higher will require further analysis and applying your knowledge. This exam tests how you apply those standards to situations analysts face.
Format: item set or "mini cases"
Questions: 20 item sets or "mini cases" (Morning Session: 10 item sets; Afternoon Session: 10 item sets)
Level III
The Level III exam focuses on how one applies all the concepts and analytical methods in order to make an effective portfolio management and wealth planning. Level III exam questions test how you apply the standards in a portfolio management and compliance context.
Format: Essay and item sets
Questions: Morning Session: 10-15 essay questions (Afternoon Session: 10 item sets, 6 multiple-choice questions in each)
Area wise topics covered
| | | | |
| --- | --- | --- | --- |
| Topic Area | Level I | Level II | Level III |
| Ethical and Professional Standards (total) | 15 | 10 | 10 |
| Investment Tools (total) | 50 | 30 – 60 | 0 |
| Corporate Finance | 8 | 5 -15 | 0 |
| Economics* | 10 | 5 -10 | 0 |
| Financial Reporting and Analysis | 20 | 15 – 25 | 0 |
| Quantitative Methods | 12 | 5 – 10 | 0 |
| Asset Classes (total) | 30 | 35 – 75 | 35 -45 |
| Alternative Investments | 3 | 5 – 15 | 5 – 15 |
| Derivatives | 5 | 5 – 15 | 5 – 15 |
| Equity Investments | 10 | 20 -30 | 5 -15 |
| Fixed Income | 12 | 5 -15 | 10 -20 |
| Portfolio Management and Wealth Planning (total) | 5 | 5 -15 | 45 – 55 |
| Total | 100 | 100 | 100 |
Important exam dates
December 2016 Exam Schedule (Level I only)

December 2016–January 2018
Exams graded
January 2018
Exam results become available
June 2017 Exam Schedule (Levels I, II, and III)

27 July 2016
June 2017 exam registration opens
21 September 2016
Early registration fee deadline
January 2017
Mock exams available
1 February 2017
Awareness Scholarship application deadline
15 February 2017
Standard registration fee deadline
15 March 2017
Final (late) registration fee deadline
20 March 2017
Final deadline for disability and religious alternate date requests to be received
18 April 2017
Exams graded
May 2017
Exam admission tickets available
3-Jun-17
Exam day
June–July 2017
Exams graded

Important tips for CFA Exam
There is no penalty for the wrong answer so please try to attempt all questions
Review all the answer choices before selecting any option
Please use the information provided in the question to come to a right answer. Don't use your own assumptions.
Learn to manage the total time effectively. Attempt those question and section first for which you are completely confident. Then move on the question and section for which you are unsure. Ideally,
Level I: Allow approximately 90 seconds for each question
Level II and III item set: Allow approximately 18 minutes for each item set question
Level III essay questions: Allow for a variable number of minutes for each essay question, as specified in the exam book
If you don't know the answer of certain question stay calm.
You don't need to achieve minimum marks in any topic area. The overall scores decide your pass and failure. "Ethics " is the only exception to this rule
Job opportunity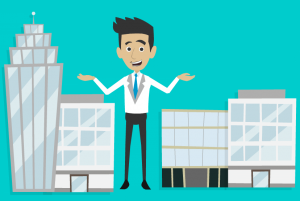 There is wide range of job opportunities available for a CFA charter holder. Most of them become a
Portfolio manager
Research analyst
Or achieve a Chief level executive.
The other job opportunities are
Consultant
Corporate Financial Analyst
Financial Adviser
Relationship Managers, Sales, & Marketing
Risk Manager
Investment Banking Analyst
Manager of Managers
Accountant/Auditor
Strategist
Trader
Broker
Performance Measurement Specialist
Private Banker