Learn from Home Offer TAKE THIS BUNDLE
CISCO OSPF Hands-on Certification Course
This OSPF Certification includes 2 Course with 11+ hours of video tutorials and Lifetime access. You get to learn about routing protocols from scratch and learn how to configure Open Shortest Path First (OSPF) and use it effectively.
TAKE THIS BUNDLE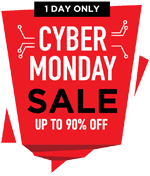 * One Time Payment & Get Lifetime Access
What you get in this CISCO OSPF Hands-on Certification Course?
11+ Hours
2 Courses
Course Completion Certificates
Lifetime Access
Self-paced Courses
Technical Support
Mobile App Access
Case Studies
About CISCO OSPF Hands-on Certification Course
---
| | |
| --- | --- |
| | |
| Courses | You get access to all 2 courses, Projects bundle. You do not need to purchase each course separately. |
| Hours | 11+ Video Hours |
| Core Coverage | Learn about routing protocols from scratch and learn how to configure Open Shortest Path First (OSPF) and use it effectively. |
| Course Validity | Lifetime Access |
| Eligibility | Anyone serious about learning Networking and wants to make a career in this Field |
| Pre-Requisites | Basic knowledge about Networking would be preferable |
| What do you get? | Certificate of Completion for each of the 2 courses, Projects |
| Certification Type | Course Completion Certificates |
| Verifiable Certificates? | Yes, you get verifiable certificates for each course with a unique link. These link can be included in your Resume/LinkedIn profile to showcase your enhanced skills |
| Type of Training | Video Course – Self Paced Learning |
CISCO OSPF Hands-on Certification Course Curriculum
---
In this section, each module of the OSPF Certification is explained.
| | | | |
| --- | --- | --- | --- |
| Sr.No. | Course Name | No. of Hours | Course Description |
| 1 | Routing Protocol OSPF | 10 | This dynamic routing course is the one which explains in details about the various Routing protocol which are present in the OSPF routing.  It talks and explains the networking basics which is much more helpful for the beginners who are new to the world and domain of networking. This OSPF Certification course of Routing Protocol OSPF builds a strong foundation for them to prepare for good level certifications like CCNA. You will be able to learn all the terminologies and key functionalities related to routing protocols.  There is n number of routing protocols that are developed today but only very few have been adopted by the industry. In this course, all those concepts will be explained in detail and you can practice them at your ease. The broad areas to be covered are related to configurations, operations, and troubleshooting. Apart from that, there are a few use cases of two very popular Routing protocols that work on the principle of OSPF and have their level of advantages.  This OSPF Certification Module describes how to connect and configure and operate Open Shortest Path First which was specifically designed for IP networks and therefore supports IP tagging and sub-netting of extremely derived information related to routing. It also allows the packet-based information and authentication to take place and also makes use of the multicast for Internet protocol when either sending or receiving any packet. |
| 2 | Routing Protocols RIP and EIGRP | 2 | This course module named Routing Protocols RIP and EIGRP is quite similar to the one used above and is also responsible to teach you many basics and fundamental concepts such as those related to troubleshooting, operation, and configuration. The two most important routing protocols which will be explained in detail are the RIP also known as Routing information protocol and the other is EIGRP which is the abbreviated form for Extended interior Gateway protocol.  In the RIP protocol, the oldest of the vectors for distance IP Routing protocols are still put to use and thereby getting various enhancements. There are currently two versions that exist for the RIP viz. RIPv1 and RIPv2. RIPv1 is also said to be the classful protocol which means that it is not classless whereas if you talk about the RIPv2, it is considered to be the classless support routing protocol and IPv6 is the one whose support is extended to RIPv2 with the next-gen RIP which is also termed as RIPng. EIGRP, on the other hand, is related to the Interior Gateway protocol as it is a proprietary protocol of the company CISCO. This protocol is occasionally described as the distance vector routing protocol which also acts and imitates like a link state-oriented protocol. Distance vector-based protocols share everything of which they are aware of. The only limitation they carry is that the amount of information shared is only among the neighbors which are directly or indirectly connected with each other. Link state-based protocols announce that the information present is only about the direction and not indirectly connected links. However, they are also responsible to share the routing protocol information among themselves in all the areas they deem fit among all the routes in their domain or area. |
---
Certificate of Completion
---
What is OSPF Routing?
OSPF also stands for Open Shortest Path First algorithm which is also popularly known as the routing protocol is used to select the best path and routes by finding the lowest paths concerning the costs to a particular destination. All the router interfaces and links present are given at a particular cost.  If you try to calculate the cost, it is equal to the sum of the total costs of configured routers on all the outbound routes and links between various routers and the destination router or the network. This is also inclusive of all the costs configured on the interface which OSPF has received the Link State advertisement on.  The different kinds and types of routers available are Area Border Router (ABR), Designated Router (DR), Internal Router (IR), Autonomous System Boundary Router(ASBR), Backbone Router, Backup Designated Router (BDR). Whenever we talk about the various OSPF router, we talk about the various processes that are running on a given routing device. The OSPF routers help in serving various roles that depend upon whether they are located at a closer location and what all areas they participate in.

Which tangible skills you will learn from this course?
The primary skill that this OSPF certification course claims to teach is related to the routing and networking protocols based skillset as OSPF Routing relates to everything that has to do with networking and communication. This also ensures that the infrastructure resources and configurations are also targeted as they form the primary component of the OSPF Routing course. The curriculum is designed in such a way that you will also feel yourself getting trained and gaining information about the OSPF Routing Certification. You can see your career path going in the direction of a network engineer and network administrator. The scope will be related to all major giants related to Telco or any other network-based for broadband, internet, or telephone. Apart from the networking skills, you will get a fundamental idea about the flow of traffic and data in the form of packets. You can also find yourself working your way high in the domain of electronics and communication engineering as you can appear and prepare for the CCNA course certification.
Pre-requisites
The pre-requisites of this OSPF Certification is a strong will and enthusiasm along with an interest and an intent to learn this course. Other than this, the student or the professional opting for this course should have a sound knowledge and understanding of the basics of the network and should be aware of the networking fundamentals. The infrastructure and TCP/IP and various other protocols is a must to have. Along with it, a basic understanding of electronics and communication networking and technology is also a plus.
Target Audience
The target audience for this course is anybody who has a keen interest in the field of digital communication and is also aware of how the basics of understanding the networks and other routing protocols and mechanisms such as OSPF Routing. This classifies all the professionals such as network administrators, engineers, administrators, Linux engineers, Tier-1 and tier-2 support team, communication engineer, digital and analog communication and networking engineer, etc.
 OSPF Certification – FAQ's
---
I have a keen interest in the networking domain and how computer networks are interconnected but I do not belong to any of the information technology domains. Should I opt for this OSPF Certification?
Yes, definitely. We at EDUCBA craft courses that are detailed and explained from scratch. If you are new to this industry, it is completely okay as everything taught in this course and the syllabus created is done only after keeping the target audience in mind. So, feel free and come with a strong will and interest to learn this course.
Sample Preview
---
Career Benefits
The career benefits from the OSPF Routing course relate to the certification it helps you clear such as the CCNA which has a strong influence in the market. The professionals belonging to the network domain can easily look out to jump into newer technologies such as ethical hacking, DevOps once they are fully familiar with the intricate details of this course. Other career benefits relate to the vast level of prospects in networking companies for the technologies which are not the part of computer domain and computer system.
Reviews
---
Introduction to IP Routing
eduCBA course provides an introduction to the concepts involved with routing data information between the client, routers, and servers. The routing metrics portion of the training provides a very good flow chart diagram with the logic flow concept of network routing decisions. hop count, load, bandwidth, and communication cost, as well as the routing table concepts, are covered.
Joseph F. Salyer
Very informative covering essentials of networking
The course is highly educational ground up basics of Wireless Networking. I thoroughly enjoyed going through the videos. The three sections are logically partitioned and cover a good amount of basics needed. I congratulate the video content creators for their wonderful effort. Keep it up.
Linked
Col Dr. Karanjit Singh
Excellent Course in Networking
Very useful and understandable course. The course is very useful regarding networking. It is one of the best courses I did in the past few months. The instructor is very good and each topic is explained in detail. The firewall topic was excellent. I loved it. Thank you to the course instructor and team of educba.com
Linked
HARSHIT GUPTA