Learn from Home Offer TAKE THIS BUNDLE
JAVASCRIPT Course Bundle - 83 Courses in 1 | 18 Mock Tests
235+ Hour of HD Videos
83 Courses
18 Mock Tests & Quizzes
Verifiable Certificate of Completion
Lifetime Access
TAKE THIS BUNDLE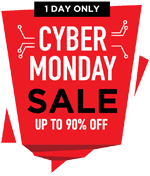 * One Time Payment & Get Lifetime Access
What you get in this JAVASCRIPT Course Bundle - 83 Courses in 1 | 18 Mock Tests?
235+ Hours
83 Courses
Mock Tests
Course Completion Certificates
Lifetime Access
Self-paced Courses
Technical Support
Mobile App Access
Case Studies
About JavaScript Course in London
| | |
| --- | --- |
| Course Name | JavaScript Course in London |
| Deal | You get access to all videos for the lifetime |
| Hours | 235+ Video Hours |
| Core Coverage | Learn the essentials of various JavaScripts such as Angular, Ext, Require JS, Aurelia JS, VUE.JS, VIS.JS, BackBone JS, Node JS and a lot of others. |
| Course Validity | Lifetime Access |
| Eligibility | Anyone who is serious about JavaScript and wants to make a career in web development |
| Pre-Requisites | Basic knowledge of HTML with DOM manipulation |
| What do you get? | Certificate of Completion for the course |
| Certification Type | Course Completion Certificates |
| Verifiable Certificates? | Yes, you get verifiable certificates for each83 course, Projects with a unique link. These link can be included in your resume/Linkedin profile to showcase your enhanced skills |
| Type of Training | Video Course – Self Paced Learning |
| Software Required | None |
| System Requirement | 1 GB RAM or higher |
| Other Requirement | Speaker / Headphone |
JavaScript Course in London Curriculum
---
JavaScript training is a mixture of projects and modules which will introduce you to various fundamentals and concepts related to it. There are various institutes and centers which conduct javascript classroom training or online training. In the beginning part of the course, you will learn about its installation fundamentals, events, and functions of Java Script. In addition to that, you will also learn about various data types and their respective examples. You will also learn about Node.js framework, methods, events, and different file systems. Additional modules like Aurelia javascript VUE javascript, Backbone Javascript, Express Java Script, and Blockchain implementation will also be covered at the end of the course.
In the final part of each module, you will be assigned different projects and assignments for various modules which will help you in understanding the development, use cases, and testing of different web applications.
JavaScript Course in London – Certificate of Completion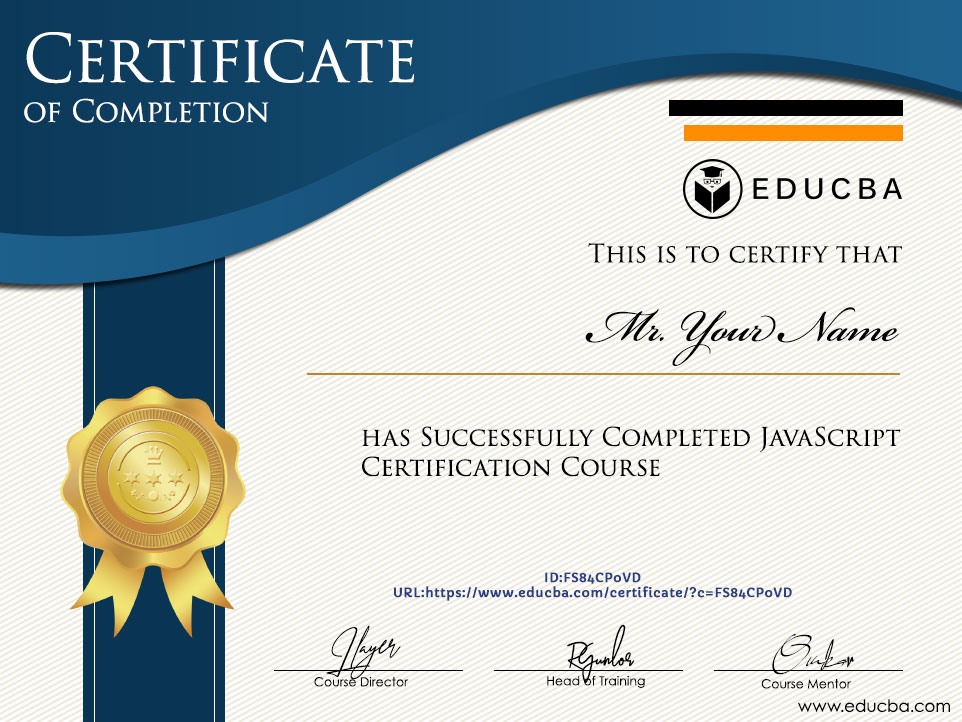 What is JavaScript?
Java script is one of the programming languages that all web application developers should know to understand the development of webpages. It is open-source and easy to learn. It works with the help of a javascript engine that reads the required file (script) and converts it into machine language which is understood by the machines to run the code. It allows us to have an interaction with the server and the user. It helps to run the program quickly without any rules or compilation and is supported by many browsers like Firefox, Internet Explorer and Google Chrome. Java script syntax differs as per the demands required by the business in different sectors.

Industry Growth Trend
The rapid application development market size is expected to grow from USD 7.8 billion in 2018 to USD 46.2 billion by 2023, at a Compound Annual Growth Rate (CAGR) of 42.9% during the forecast period.
[Source - MarketsandMarkets]
Average Salary
Average Salary
$110,900 per year
The average salary for a Javascript Developer is $110,900 per year in the United States.
[Source - Indeed]
Which Skills will you learn in this Course
?
In this JavaScript Course in London, you will get to learn the various steps used in developing web pages and the basics of every framework. The initial part of the course will introduce you to the basics of JavaScript, installation, and function. You will be introduced to the working of various javascript like Backbone javascript, Node.js, Blockchain Implementation, Express Java Script, VIS Javascript, etc. At the end of this JavaScript Course in London, you will be given various projects after the completion of each module which will help you in testing different use cases.
Pre-requisites
There are no such required or important prerequisites for the learners to learn Java Script. However, familiarity with the concepts can help you to understand the concepts easily.
Scripting Skills: Since Javascript is a scripting language so understanding the basics of writing a script and its commands will help you to understand various concepts and different frameworks used in the training.
HTML Knowledge: HTML knowledge is important before starting a training or certification course in Javascript. So, it is generally advisable to understand the basics of HTML and then take up the training in Java Script.
Target Audience
This JavaScript Course in London is designed for those who are willing to move ahead in the career of any position relating to Java Script like UI Developer, Full stack developer, etc. Experienced professionals or any fresher who are willing to learn the mechanism behind the development of web applications can take up this certification course.
JavaScript Course in London – FAQ's
---
What are the job prospects in Java Script training?
Java script training is one of the popular training which is taken by any UI developer. There are many open job positions in various organizations that post opportunities in this field. There are career options related to Java script like UI Developer, Full Stack Developer, Web Application Developer, JavaScript developer, Web Designer, Software Developer, UX Designer, DevOps engineer, etc.
How many days does it take to learn JavaScript?
Java script is easy to learn and if you want to learn the basics then it can take 30-45 days while if you want to understand the advanced concepts with proper hands-on the platform then it takes around 6-8 months.
Will this JavaScript Course in London help me in getting a job in top organizations?
Yes, this JavaScript Course in London can help you learn various concepts and fundamentals related to Javascript. After completing the course, you can go ahead and start applying for jobs in different organizations.
Sample Preview
---
Career Benefits
This JavaScript Course in London consists of all the basic and advanced concepts which will help in starting your career in Java Script. Apart from various modules, you will also be introduced to various frameworks and types of javascript. This will help you in developing various web applications with different use cases.
Why should you take up Java Script training in London?
London is one of the top global IT hub or business market which have many jobs related to every emerging technology. Full time and freelancing jobs are mostly preferred by many professionals to get working experience in every field. It is one of the best places to work because of its vast culture and rapid growth. So, Java script is a popular and widely used technology that has many open positions in London across various job portals. So, once you are certified in Java Script, it will not be difficult for you to begin a career in London.
What is the Java Script market trend in London?
Java Script is one of the open-source programming languages which is mainly used for scripting related works and developing web applications, Since UI customization and development is very important in starting a web page or any application, therefore, every company in London are looking for freshers and experienced professionals. Some of the top companies in London that hire Java Script professionals are Salt, Beem Search, Oliver Bernard, X4 Group, etc.