Learn from Home Offer TAKE THIS BUNDLE
ANDROID DEVELOPER Course Bundle - 60 Courses in 1
208+ Hours of HD Videos
60 Courses
Verifiable Certificate of Completion
Lifetime Access
TAKE THIS BUNDLE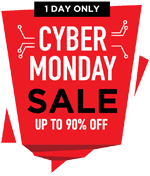 * One Time Payment & Get Lifetime Access
What you get in this ANDROID DEVELOPER Course Bundle - 60 Courses in 1?
208+ Hours
60 Courses
Course Completion Certificates
Lifetime Access
Self-paced Courses
Technical Support
Mobile App Access
Case Studies
About Android Training in Surat
| | |
| --- | --- |
| Course Name | Android Training in Surat |
| Deal | You get access to all videos for the lifetime |
| Hours | 208+ Video Hours |
| Core Coverage | You get to learn the complete app development process using the latest Android versions. |
| Course Validity | Lifetime Access |
| Eligibility | Anyone serious about app development using Android and wants to make a career in this Field |
| Pre-Requisites | Basic knowledge about app development would be preferable |
| What do you get? | Certificate of Completion for the course |
| Certification Type | Course Completion Certificates |
| Verifiable Certificates? | Yes, you get verifiable certificates for each60 course, Projects with a unique link. These link can be included in your resume/Linkedin profile to showcase your enhanced skills |
| Type of Training | Video Course – Self Paced Learning |
| Software Required | None |
| System Requirement | 1 GB RAM or higher |
| Other Requirement | Speaker / Headphone |
Android Training in Surat Curriculum
---
In this training, you will learn all the things from basics to advanced that is required for android professionals. The course module starts with a java refresher where your java skills will be refreshed. Then we have a module on Java essentials for Android development where we focus on Java concerning android application development. Then we have a comprehensive module on Android SDLK and Advanced metaphors in Java where some practices will also be covered. Then we module on Android Activity management where you be mastering the implementation on activity management, creating songs and videos on the tab base approach, and checking foreground and background for an application.
The next module will be most important as it will be on Android UI handling where you will work on different types of layouts and its working. Then the next module is on native Andriod UI controls and we have divided this into two modules one for beginner level and other is the advanced level. Then we have several other modules that will enhance your skill in android sich as Android Intent, Android Fragment Management, Android media developer, Android web service parsing JSON API, etc. All these modules will be pretty elaborate and will be having plenty of use cases and projects for you to cement your skills strongly.
You will also learn regarding the Notification program development and how to push them along with the dashboard on Android phones. As a part of the android training, we will also cover the topics on the Android SQLite database where you will learn on writing queries upon internal storage. Then we have a module on Android touch where you will work on the touch event view and multimode android.
You will also learn how to install Xamarin and how to how to deliver android using this particular tool. These are some of the modules and we have many more modules like this in the course curriculum which will quiet exiting to lear and with completion of each module you can observe the build of confidence within you.
Android Training – Certificate of Completion
What is Android?
Android is an operating system developed earlier on top of Linux based system to support touch-based mobiles or also called as smartphones for smooth operations. Android is the most powerful and lone market leader in the world of smartphones where it supports tons of applications and you can see that in the play store. All the applications have made life lot easier for the user and this android has made digital world reality as you can see in the global trend which suggests an increase in smartphone users. Android is an open-source operating system and can be used by anybody who wants to develop an application and these applications are more advanced and comfortable for the users. So since Andriod as the trends suggest the lone kingmaker in the business of smartphones offers tons of opportunities to its developers as well. So our course which is in line with the syllabus of the course will be the best help for that.

Industry Growth Trend
The rapid application development market size is expected to grow from USD 7.8 billion in 2018 to USD 46.2 billion by 2023, at a Compound Annual Growth Rate (CAGR) of 42.9% during the forecast period.
[Source - MarketsandMarkets]
Average Salary
Average Salary
$112,772 per year
The average salary for an Android Developer is $112,772 per year in the United States.
[Source - Indeed]
Which Skills will you learn in this Training

?
After completing the course you will attain certain skills such as you will be refreshed with Java nad Linux based concepts. You will understand like what is an android and how this was a lone kingmaker in the market. You will also get skills regarding the coding and different approaches web application development using android. You will also how this android app development can be done and how to push a notification ta user regarding something and how to retrieve the history data using Android SQL databases
Pre-requisites
Unlike other courses which may be started without prerequisite, we recommend associates should have attained some prerequisites before taking up this Android Training in Surat. The associate should be familiar with computer handling, internet terminologies should be having strong analytical skills. Also, the should be familiar with concepts Java and HTML CSS and JavaScript. If you are from the background of a computer then most probably these will be covered as part of the curriculum so you can take up this course directly and if you are from other streams or working in some other technologies then we recommend you to meet the above prerequisites and then enroll. Along with this, the associate should be having a strong willingness in taking up this Android Training in Surat and passion to become an android developer.
Target Audience
This Android Training in Surat is suitable for the associate who is working in Java and wanted to do something different like making a career in application development, or who is desiring a career in web development, an IOS developer or a freelancer who wants to
. Also, this Android Training in Surat will be suited to students who are from a computer background or a fresher who is from this background. Any other who is having the above-mentioned prerequisite will also be the target audience for this particular course.
Android Training in Surat – FAQ's
---
I am from the background of a computer but not completely comfortable in java as I was working in a different stream. How will this course help me then?
Since you are working in IT and you are from the background of a computer then we suggest just brush up the Java basics as it won't take much time. You can enroll this Android Training in Surat and brush up your Java skills parallelly during the course first module. Also, we have a refresher Java module in our curriculum so you need not worry and can take up this course.
Is this Android Training in Surat is for beginners or advanced developers?
If you see the course structure you will get a clear idea that we are going to cover almost everything in the field of android development. So it is not just limited to teach you some basics and leave you stranded in the market. The course is from the basic level to most advanced and level and if you complete with all projects and use cases in which we will also then we are certain that you will show your prominence in the android job market
Will I be awarded the certification after completing the courses?
Yes definitely you will be awarded course completion certificate once you meet all its prerequisites and this certificate can be used to mark your achievement
After completing the course will you be able to develop an app?
Yes definitely, if yore use case for developing an application is feasible and logical and you have gained enough confidence after completing the course and its projects then for sure you can try to develop your application
Why should you take up Android training in Surat?
Surat one of the commercial districts and financial center for the state of Gujarat. Also, this district is having a decent residential population in size and especially in young age groups who are just college-goers. So in such kinda place if we can provide knowledge then the associates may not have to go to larger distances and gain professional knowledge in Surat itself and there are numerous organization and around Surat which can provide ample opportunities, such skilled professionals
What is the Android market trend in Surat? 
Surat the financial capital of Gujarat has bee a hub for IT and business development and it is expected to get many more startups and MNCs. Android is such a skill and that companies desire highly since most organizations work on application developments and web interfaces using android. Since Android's inception, there is no show stopper for it and the requirement for skilled professionals is high. So any associates who are having the required prerequisites can enroll for these courses and gain confidence and be available for the aspiring and demanding job market of Android
Sample Preview
---
Career Benefits
There are many benefits for the associates who have completed the professional's course in Andriod since there are numerous organizations are striving to make android applications and os itself more and better. If you are fresher from the background of a computer then you can straightly land into a highly promising career as there will be multiple roles available for an android developer. If you are working in IT and planning to switch career into more promising filed of android or want freelance in developing some applications then after this training you will be confident and can proceed with passion towards your goal
Reviews
---
Simple and easy to follow
The instructor gives a clear explanation in easy to follow manner. This course gave me some valuable knowledge at a beginner level. It gave me some understanding of creating a simple app. The instructor gave a good summary at the end of some parts of the course.
Linked
WONG CHING SIAN
Excellent
You cannot go wrong by doing the course Android Web Services by eduCBA. Instead of wasting time watching TV, I availed this course. Man, I am glad I did! Simple, Easy, and to the point without waffling, it is an excellent course even if you will never do programming – it broadens your horizons of how your smartphone works!
Linked
Greg Kowalczyk
Great course
It's a great course to learn more about Android development. The instructor teaches very well throughout the course and explains in detail that it makes us understand well. It covers many parts of the Android Application development using Android Studio. I recommend this course to Beginners who like to learn about Android development.
Linked
Anantha Eswar R