Learn from Home Offer TAKE THIS BUNDLE
AGILE & SCRUM Course Bundle - 8 Courses in 1 | 12 Mock Tests
This Online Agile Scrum Certification includes 9 courses with 44+ hours of video tutorials and Lifetime access and several mock tests for practice. You get to learn all important concepts and features in Agile methodologies. We also look at the Agile framework and terminology, agile manifesto values and principles.
TAKE THIS BUNDLE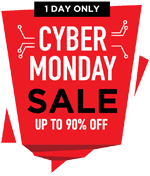 * One Time Payment & Get Lifetime Access
What you get in this AGILE & SCRUM Course Bundle - 8 Courses in 1 | 12 Mock Tests?
44+ Hours
9 Courses
Mock Tests
Course Completion Certificates
Lifetime Access
Self-paced Courses
Technical Support
Mobile App Access
Case Studies
AGILE & SCRUM Course Bundle at a Glance
---
| | |
| --- | --- |
| | |
| Courses | You get access to all 9 courses, Projects bundle. You do not need to purchase each course separately. |
| Hours | 44+ Video Hours |
| Core Coverage | Learn all important concepts and features in Agile methodologies |
| Course Validity | Lifetime Access |
| Eligibility | Anyone serious about learning Quality Management and wants to make a career in this Field |
| Pre-Requisites | Basic knowledge about Project Management would be preferable |
| What do you get? | Certificate of Completion for each of the 9 courses, Projects |
| Certification Type | Course Completion Certificates |
| Verifiable Certificates? | Yes, you get verifiable certificates for each course with a unique link. These link can be included in your resume/Linkedin profile to showcase your enhanced project management skills |
| Type of Training | Video Course – Self Paced Learning |
AGILE & SCRUM Course Bundle Curriculum
---
In this section, each module of the Agile Scrum Training Certification is explained.

Goals
The goal of the training is to deliver the work process and execution in a structured agile methodology. We can learn the proceedings of each stage of product deliverable from every team and understand the communication between them to solve problems. One should get acquainted with the process cycles according to user requirements using the Scrum framework.
Objectives
The agile methodology is an incremental approach to a project requirement to solve business queries. The objective of the training to get well versed with the project planning using a scrum framework in agile methodology. It helps to know about plan creation, plan submission on incremental approach, tracking plans using backlogs, sprint reviews, sprint completions, troubleshooting the obstacles, etc. In this training we can learn to work along with team and tracking around the clock.
Course Highlights
The course has been divided into 2 sections. The first section contains four training programs and the second section contains three training programs. The first section introduces SMC (Scrum Master Certified) and the importance of the certification in software development team management. It continues to explain about equally important ACP (Agile Certified Professional) with the agile methodologies and ceremonies. We then return to the fundamentals of scrum master by applying scrum master principles in agile methodologies. Agile project management requires specialization in tools for efficient project management and delivery. These tools include Pivotal tracker, Team foundation server-based apps like TFS console, Visual studio, Git, etc. The next section of the course dives right into the Pivotal tracker and its usability. Here we learn different terms with a pivotal tracker and their roles and responsibility within project management. We also get to learn project analytics and automation in a pivotal tracker. We next learn Microsoft's Team Foundation Server (TFS) to deploy, configure, and manage according to team requirements. TFS comes with an array of software components like visual studio, Git, SQL server to build project-driven apps. In the last section, we revisit the learning from the course and their importance in PMI – Agile Certified Professional certification. There are no prerequisites for this training program, but work experience is needed to understand the depth of the program & certification course. The skill required for the certification is team management, handling meetings, agile practices, project planning and estimations, acute channel communication, forecasting deliverables, etc.
Project Highlights
Although we learn about agile and scrum practices (read theoretical) in the course we still get to have lots of hands-on project management tools and customizations on the project-driven deliverables. We practice wireframe aspects. We practice the Pivotal tracker and its various aspects in detail. We get to create dashboards, workspaces, manage stories, plan velocity, etc. We also learn to create project repositories, time trackers, automate, and perform project planning efficiently. We later learn the behemoth of scrum tools, Microsoft's Team Foundation Server 2015. We learn to deploy, configure, and manage TFS and its various components. TFS enables extreme customization of project management tools like centralized TFS dashboard, Git version control, visual studio for version control, and continuous delivery (CI) tools for build, delivery, and test management. At last we learn the importance of these tools and software in Project Management Institute – Agile Certified Practitioner certification. One would require mastery over both the principles of the scrum, agile methodologies, and these tools to efficiently manage projects and excel in PMI-ACP certification. The good practice in scrum training and agile certification will greatly in Software development, Project managers, Business analysts, etc. The career growth in mastering this training program will lead to becoming an Agile coach, Senior Scrum Master, etc. The practice will increase their quality in Project handlings, valued deliverables, Innovation thinking, Flexible responses, High team engagements, and Improvisation in Organizations Culture and Design.
---
Agile Scrum Training – Certificate of Completion
---
What is Agile Scrum Project Management?
Agile Project Management is one of the most innovative and new approaches in the Project Management world. Which has been programmed based on the lessons learned from failures? A project management method which is different from the rest is Agile Scrum Project Management. It is the most successful project management procedure. And Scrum is one of many agile approaches to product development. Scrum is an agile method of iterative and incremental product delivery that uses response and collaborative decision making.
In any work or project if you want to achieve success, then knowing the fundamentals is mandatory, the Agile works on the same concepts that are fundamentals. Agile has been launched from software industries, but now it is in almost all industries to manage design and activities such as engineering, IT, and new product or service development projects.
Agile has some basic principles on which it works, some are mentioned below.
The satisfaction of Client – It is one of the priorities of Agile Management.
A requirement of Change- In agile Management Changes are always acceptable as it works on the iterative process so there is no problem.
Frequent delivery of products in a short time, measurement of growth using software, Sustainable Development, Simple technical methods are some of the agile principles…
Agile Management cares for continuous improvement to maximize worth. There are a plethora of opportunities for Agile Management. Practicing Agile Management in your current job or your own business gives excellent results.
Courses designed here for Agile Management addressed all issues related to Productivity and Risks. Here, we tried to cover all the valuable knowledge of Agile Management, so that it is completely valuable to you. Rarely, you will find an Agile Management course that goes deeper into the concepts of Scrum in Agile Management, Principles, Dashboard, Workspaces, story creation, its attribute, type, Epics, Label's, Project History, etc.. In such a deep sense.

Industry Growth Trend
The Professional Services Automation Market is projected to grow from USD 634.7 Million in 2016 to USD 1,244.8 Million by 2022.
[Source - MarketsandMarkets]
Average Salary
Average Salary
$80,196 per year
The average salary for a Project Manager is $80,196 per year in the United States.
[Source - Indeed]
For details, just go through our course curriculum once again.
What tangible skills you will learn in this course?
You will learn a lot. We're highlighting here the most relevant ones –
You will learn the basic principles of Agile Management and its implementation.
After completion, of course, you will be able to enhance the quality of the Product and production systems and the tools for eliminating risk and overall cost of projects and making processes better and more effective.
You will learn effective team working techniques and arrangement between the business and IT
It will improve your project visibility and execution
You will be able to manage people through change
You will become an avid Project Manager and a great leader.
You will gain Project management skills, critical thinking skills, Analytical skills, team building, risk management, time management, and many more.
The Agile Scrum Training Certification and its materials have been crafted very carefully, this Agile Scrum Certification will enhance the skills for all those who want to know every inch of Agile and want to have those methodologies implemented in the best possible way.
Pre-requisites
Willingness to learn agile project management and grow: If you don't like management, this course may not be for you. This Agile Scrum training is particularly designed for people who want every element of agile Management under one umbrella.
Basic Project Management Knowledge: you should have some very basic knowledge of Management.
Basic computer and software handling knowledge Basic computer operating and some basic software like Microsoft knowledge are required.
Any project management Foundation certification (but not necessary)
Basics of Agile and Scrum
Can Create an account on Pivotal Tracker
Target Audience
This online training directly expands the scope of various aspects of various job roles involved in the production line and consultancy. The purpose of this Agile Scrum training is to increase the knowledge already existing and to help those who are new to Agile Scrum Management. The following list has a detailed list of those individuals for whom this training will be a great experience:
Management Students, Professionals in the project management, Product Managers, Product Owners, Project Managers, Project Sponsors, Project Specialist, Project Executives, Production Managers, Business Analysts, Customer Support Managers, Various Team Leaders, Plant managers from manufacturing enterprises, Those who want to automate and perform project planning effectively, Agile Scrum-based project managers, Anyone interested in learning project management using Pivotal tracker
FAQ's
---
Why should I do this Agile Scrum training certification?
Because there's no better Agile Scrum management course you would find in the market. If you're willing to learn Agile Management, your search ends here.
I'm a Project Manager working at Engineering Consultancy Firm. Can I do this Agile Scrum training?
Yes, you can. This Agile Scrum Training Certification is highly recommended. If you want to help your organization with on-time project completion with a maximum profit or want to be the best project manager you must do this Agile Scrum training certification.
I'm in the Publishing Industry. Can I do this Agile Scrum training?
Yes, you can. Agile and Scrum management is the best Project management tool that can be applied in any field of in fact it is the best approach for any industry or project. You can use the tools and techniques of Agile and Scrum in the publishing industry as well it will improve you.
What is this Agile Scrum training course all about?
In this Agile Scrum training, you will learn everything you need to know about Project Management as an important entity towards a successful business or organization. Agile Scrum will be introduced to you, and you will learn all the different facets to this management technique, in a view to help you with gaining enough knowledge to either step onboard into the world of Management or to understand how you can bring about a change in the way quality is dealt with at your workplace. Learn the application of these techniques and learn how Agile and Scrum, when applied in an industrial setup, will give you the required results.
Sample Preview
---
Career Benefits
Quality in the global and industrial sectors of the global economy is a huge and steadily growing area. Organizations and businesses strive to inspire higher levels of quality at each level of the process on which products, services pass through. This Agile Scrum training addresses the need for quality and quality management techniques offered by TQM. With this Agile Scrum Training Certification, you will be able to:
Open the pile of various job opportunities because your knowledge base is now extensive and you will be able to teach the concept of Agile and Scrum to the employees and can gain success in what you do
You can help the company to increase its quality expectations and increase your credibility as a contributor to your organization.
Knowing the tricks and principles of Agile and Scrum can expose you to a great, vast expanse of the different industries of the world. You will never be lost.
This Agile Scrum training will open the doors of opportunity in your current Project management job, especially in the enterprise and Agile-led projects.
After getting the PMI-ACP certification, you can use agile principles, practices, tools, and techniques to increase the growth of the organization.
It will Increase your professional versatility in project management tools and techniques.
This Agile Scrum training will improve the skills for all those who want to know every inch of Agile and Scrum and want to have those methodologies implemented in the best possible way.
This Agile Scrum certification will help the Project managers who want to explore a different project management approach and can use it for any project and industry.