Learn from Home Offer TAKE THIS BUNDLE
Personality Development Course Bundle - 3 Courses in 1
This Personality Development Training includes 3 courses with 9+ hours of video tutorials and Lifetime Access. This course helps any individual to realize your potential to the fullest and to bring the best out of you professionally, socially, economically and emotionally. With the help of personality development, you can identify you weak and strength areas and work upon yourself to improve and become the best version of yours.
TAKE THIS BUNDLE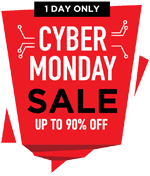 * One Time Payment & Get Lifetime Access
What you get in this Personality Development Course Bundle - 3 Courses in 1?
9+ Hours
3 Courses
Course Completion Certificates
Lifetime Access
Self-paced Courses
Technical Support
Mobile App Access
Case Studies
About Personality Development Course Bundle
---
| | |
| --- | --- |
| | |
| Courses | You get access to all 3 courses, Projects bundle. You do not need to purchase each course separately. |
| Hours | 9+ Video Hours |
| Core Coverage | The main aim of this course is to help you to improve both internally and externally and your performance building your overall personality. |
| Course Validity | Lifetime Access |
| Eligibility | Anyone serious about learning Personality Development |
| Pre-Requisites | None |
| What do you get? | Certificate of Completion for each of the 3 courses, Projects |
| Certification Type | Course Completion Certificates |
| Verifiable Certificates? | Yes, you get verifiable certificates for each course with a unique link. These link can be included in your resume/Linkedin profile to showcase your enhanced skills |
| Type of Training | Video Course – Self Paced Learning |
Personality Development Course Bundle Curriculum
---
Goals
The goal of personality development training is to develop your overall personality professionally, personally, economically, and emotionally. It aims to strengthen your strong areas and improvise your weak areas to boost your confidence level both internally and externally.
Objectives
Objectives Personality development objectives are quite different from other training and courses as setting up the personality development goals is not a one-time activity, unlike others. Personality development objectives are lifetime goals which are needed to be practiced lifelong to bring the best out of oneself. Thus, personality development is performed by you for yourself, it the process or practice of investing yourself in you so that it helps you to manage yourself to overcome your weaknesses and become proactive in taking actions. Personality development is the pool of opportunities for yourself to improve yourself.
Course Highlights
The online personality development course offered by educba focuses on identifying the weak spots of one's personality and eliminating them at the same time it points out and strengthens the strong points to boost confidence.
It aims at clear communication and clear thing as communication is the key to success for any business. Expressing emotions, thoughts and your point of view are extremely important. Clear thinking is required to set the aims and goals which one wants to achieve.
Online Personality development course targets different sections of personality like body gestures, communication, dressing sense, presentation skills, how you carry yourself, public speaking techniques and skills, manners to carry yourself, think capacity, etc. as the overall personality is improved when all these areas are worked upon.
This course covers modules like the personality intellectual precipitations, social precipitations, psychological traits, sexual attributes, personality development DNA matrix which are essential for overall personality development.
Project Highlights
 The course aims at building self- confidence and enhancing self-esteem. The course helps to improvise the etiquette like social, corporate wardrobe, and dining etiquette. The course focuses on polishing manners like behavior, handshakes, body postures and gestures, cross-cultural etiquette, personal grooming, etc.
 Focuses on developing a positive and assertive attitude in any individual and to make them able to handle any situation professionalism and grace.
Personality Development Course- Certificate of Completion
What is Personality Development?
Personality is an individual's trait that makes an individual unique and different from each other. Personality development is the development of an individual's traits like behavior, attitude to bring out the best version and to realize the potential of the individual. Personality development is the means to enhance or to add extra oomph to one's self-confidence and it enhances self-esteem. This confidence helps any individual to achieve and accomplish their goals and aims, personality development helps in removing their hesitations, overcome their weaknesses, and improvising the strong areas. It is important to understand that personality development is not a day's, a month's or a year's process, it is a long term goal and personality development is learned over years, this training works upon an individual's grooming and on building their confidence. Personality development brings clarity to your goals and visions, it inspires you to become a better person and keeps you motivated so that you can make better decisions and live better. This training gives a holistic approach to your path of development and helps to create a positive environment, eventually helps to create an optimistic mindset that is extremely important or accomplishing your goals and targets and makes you a reliable and credible individual. All these qualities are essential for any individual for their dealing with their daily encounters. Developing personality is an overall enhancement both externally and internally.
Personality development is a long term enduring process that involves shaping and fostering an individual's interest, skills, and knowledge to utilize their full potential. There are different components of personality development like Communication skills: Clear thinking and clear communication are two important aspects of anyone's personality. Expression of thoughts and what you think is extremely important, communication is important because we cannot succeed on our own and need to express each other. Unclear or improper communication gives rise to conflicts. Again, to manage conflict communication is the key. Clear thinking helps to set goals and to achieve them. Emotional management: Emotional management is how you manage your emotions ads what you feel and how strongly you feel may affect your performance. Along with managing one's own emotions understanding other's emotions is also crucial to manage activities and to deal with others. Thus, emotional intelligence is a very important trait of one's personality. Self-confidence and Self-esteem: Self-confidence and self-esteem are individual's traits that are basically what an individual thinks about themselves. Confidence is directly proportional to success and success raises the self-confidence and self-esteem of any individual. Body language & Non-verbal communications: There is a well-known phrase that your action speaks louder than the words, your body language and any non-verbal communications like body gestures are very important as it lets you communicate with people effectively. Body gestures and actions convey an individual's assertiveness and perseverance.
What skills will you learn in this Course?
The most important traits and skills that are developed and learned through the online personality development course are the positive factor, increased self- confidence and self-esteem which is required for the success of any individual. Personal grooming, well-practiced etiquette, public speaking confidence, emotional management, improved and better IQ, clear thinking capacity, active listening, improved decision-making skills, proactiveness, better management skills, emotional intelligence, conflict management, and improved communication skills are some of the most important skills learned during this training.
Pre-requisites
There are no qualification criteria for taking personality development training. Anyone with a good IQ who wants to work upon themselves and want to improve their confidence can apply for the training. Professionals working in the corporate sector are required to have the relevant educational qualification and working experience as it will help them to grow and get promotions in their respective sectors. Good communication skills and proficiency in English language and speaking skills will be an added advantage during personality development training as it will give you an extra self-confidence factor.
Target Audience
Students, professionals, and anyone who wants to work upon and improvise their overall personality and interpersonal skills can opt for personality development training. This training helps to build self- confidence which is essential to deal with your daily encounters both personally and professionally.
FAQ's- General Questions
---
What is the qualification required for taking personality development training?
There is no formal qualification required for taking the personality development training, any student, professional, or anyone who wants to improvise their overall personality can apply for this training. Obviously, for the professionals they need to have qualifications in their respective fields as that will help decide the course of training as per their profession and for professional growth. Knowledge of the English language, computers, and good communication skills will be an added advantage for the individuals.
Which one is better classroom training or online training?
Both types of training have their importance and perks and benefits. For those who are working professionals, online training is better for them as they don't have time to attend the classroom training, all the training modules and video lectures are available online, and they can access them from wherever and whenever they want. The candidate gets lifetime access to the course materials.
Sample Preview
---
Career Benefits
Personality development is important and beneficial through all walks of life. It will help you to grow in any field and to prosper. It will help you to gain self-confidence and self- esteem which is pivotal for any individual both professionally and personally. Personality development helps you to be happy and assertive, think positive, ly, and be more content. You learn new things as an individual and live better. It improvises your decision-making skills and you become a problem solver rather than cribbing around the problem. Personality development makes you self-aware and brings clarity in your goals and visions which is extremely important for success on the personal and professional front. You become resilient and motivated, it brings a sense of inspiration. Personality development makes you more responsible and strengthens your relationships with others which eventually builds up your social networking. Your skill of communicating with others and expressing your thoughts improvises which is crucial for growth on the professional front.
Reviews
---
Great!
There are too many good points to list! The Personal Development course was very relevant to my job and will help me in most aspects of my work. The hands-on practical training sessions were very good. The trainer got the learning message across by breaking everything down into simplified sections. Handout material was very good as there is a lot of information in them that will help me in my job.
Linked
BHASKAR JAIN
Enjoyed!
This Personal Development Course course was really helpful and it aided in my already-present job as an HR Executive! I highly recommend this course! They present real-life scenarios and give valuable info regarding resume making, which works in the corporate world. You will learn about important points on resume making as well as scanning resumes if you are an HR professional!
Linked
Warda Naranjo
BUSINESS CASE WRITING
It is good. I understand that business case development intends to compile a single document that contains both the technical and management information required to assess the readiness of a Major, Enterprise or Multi-agency project to proceed. It came to my knowledge of the Project Execution Plan we have in our site which is a guide for our deliverable and importance of the role of stakeholders that we should have a proper communication management strategy within the project.
Linked
RENANTE BADILLA GORDOVE
Informative
I learned lots, and I will review the course multiple times. I feel like there is a bit of a language (accent) barrier, but it is worth overcoming for the knowledge. However, if you are an auditory learner, this might be too much of a hurdle to overcome. There are other programs, but I cannot attest to their quality as I can for this one.
I hope this helps.
Linked
David Mizrahi
Great Intro To Communications
This was a very fantastic Personal Development Course to learn the basics of professional communications. The instructor was very understandable and had a wonderful voice to listen to. They covered everything in a very well thought manner and kept a steady pace as they changed slides. I would highly recommend this to anyone needing to brush up on their professional communication.
Linked
Paul Thomas Everts Jr.
Personal Development Course and Soft Skills
Its a very helpful and informative course to know about interviews and prepare to get through successful in any interview. As Personality Development and Soft Skills Trainer, my job is to train trainees for BFSI and CIDC Sector Skills Council for employability skills. This is course has proved as a guideline.
Linked
Avinash Ligure
Online Personality Development Course
We all need this skill because we need to know how to prepare for a job, today for every job we have on an average of 10 persons, thus it becomes hard, the amount of job opening keeps reducing and the amount person willing to work increases, but it does not stop till there. Some persons also want to learn how to take an interview and this helps them. A good job interview is always the best impression because it is the first impression.
Linked
Bharath D Jain
Recommended!
Firstly I would like to thank EDUCBA for providing this course. Coming to the Personal Development course it's very useful for any student who is going to appear for campus drive interviews. As it helped me a lot because I am in MBA final appearing for placements and this training built some confidence to tackle the interviews. I recommended everyone to go through this course.
Linked
Ronan Pradeep Kumar
Personal Development Course – Review
This is a very helpful introductory course, or refresher course, for preparing yourself or your team for helping your business reach the world. There can be several pitfalls and dangers in spreading your message, and awareness of your business and business message to the world. Do yourself a favor and take this course before embarking on a public message for the first time.
Linked
Eric Diamond