Learn from Home Offer TAKE THIS BUNDLE
SEO Training + SEO For WordPress Websites Course Bundle - 27 Courses in 1
This Online SEO Certification Course includes 27 courses with 85+ hours of video tutorials and Lifetime access. You get to learn Search Engine Optimization (SEO), SEO Analytics Strategies, SEO and Search Engine, Google Analytics, Google Adwords, On Page Optimization - A/B Testing, Conversion Rate Optimization (CRO) and others.
TAKE THIS BUNDLE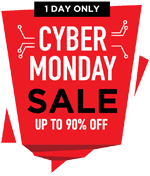 * One Time Payment & Get Lifetime Access
What you get in this SEO Training + SEO For WordPress Websites Course Bundle - 27 Courses in 1?
85+ Hours
27 Courses
Course Completion Certificates
Lifetime Access
Self-paced Courses
Technical Support
Mobile App Access
Case Studies
About SEO Training + SEO For WordPress Websites Course Bundle
| | |
| --- | --- |
| | |
| Courses | You get access to all 27 courses, Projects bundle. You do not need to purchase each course separately. |
| Hours | 85+ Video Hours |
| Core Coverage | Search Engine Optimization (SEO), SEO Analytics Strategies, SEO and Search Engine, Google Analytics, Google Adwords, On-Page Optimization – A/B Testing, Conversion Rate Optimization (CRO) |
| Course Validity | Lifetime Access |
| Eligibility | Anyone who is serious about learning Search Engine Optimization (SEO) and wants to make a career in this Field |
| Pre-Requisites | Basic knowledge about Digital Marketing would be preferable |
| What do you get? | Certificate of Completion for each of the 27 courses, Projects |
| Certification Type | Course Completion Certificates |
| Verifiable Certificates? | Yes, you get verifiable certificates for each course with a unique link. These link can be included in your resume/Linkedin profile to showcase your enhanced cloud computing skills |
| Type of Training | Video Course – Self Paced Learning |
---
SEO Training + SEO For WordPress Websites Course Bundle Curriculum
In this section, each module of the SEO certification course is explained.
Goals
The goal of this training is to upskill professionals with different optimization techniques and to understand the importance of search engine optimization. People often confuse with the fact that SEO is all about the top-ranking however it is not only limited to the top ranking of any client, product or service. SEO training focusses on fundamentals of digital marketing platforms, different types of SEO, advanced concepts of search engine optimization and its usage in promotion and branding which is covered under digital marketing.
Objectives
The objective of SEO training is to enhance the skills of professionals who wish to make their career in the field of digital marketing and make them capable to generate quality traffic to a website. Along with generating traffic to a website, there are several other objectives of SEO that are covered in this training like branding and marketing of the product or the service to create influence in the market. SEO is an important aspect of globally known Google AdWords and helps in gaining the trust of the customers which in return results in the increased effective web traffic which is the primary objective of search engine optimization. Thus, this training focusses on learning and understanding of different SEO techniques to promote the brand and engage more customers by diverting web traffic.
Course Highlights
The highlights of this course are listed below:
This course focusses on the fundamentals of digital marketing and search engine optimization and covers different digital marketing definition, digital marketing platforms, online and offline marketing techniques and other marketing concepts required to understand how the web traffic flows.
The SEO training includes various case studies for understanding the concepts with practical and real-time examples. SEO training covers the SEO concepts like meta-tagging, keyword analysis, SEO copywriting, content writing and marketing.
This course aims to make you understand the concept of SEO (search engine optimization) and SEM (Search engine management) and makes you understand the difference between SEO and SEM with practical examples and case studies.
Search Engine Optimization is based on algorithms and hence this course tends to make you understand the different algorithms based on which the search engine optimization works.
There are many tools used in digital marketing and search engine optimization to generate web traffic. The SEO training gives a handful of training on such tools and SEO strategies.
SEO training includes training of Google Analytics for studying and analyzing the digital marketing data. Google Analytics is the globally accepted web analytics service that offers some free tools to analyze your business data. The SEO training gives ample exposure to Google Analytics as it is surreal to understand where the business stands and what is the output of the efforts.
It covers other web analytics tools as well and teaches about different techniques on how to generate effective quality web traffic to a website like good content either audio content, video content or textual content.
With the advancement in technology, virtual assistants or voice search has become immensely popular nowadays. SEO training covers all the latest techniques and updates in the digital marketing sector to produce SEO specialists.
Project Highlights
Various examples have been implemented to generate effective web traffic. There are different websites which are designed as per the SEO guidelines to attract effective traffic like:
HubSpot
Mouseflow
Cloudbakers
SproutSocial
SEO types to understand how the website ranking can be improved:
White HAT SEO: These SEO techniques abide by the rules and regulations of the search engine and thus it is a long-lasting and reliable search engine optimization technique when compared to other types. White HAT SEO improves the performance of the website using the existing rules and keywords that are generally used by the customers to search for the business/product/services.
Black HAT SEO: This technique uses illegal ways of improving the website ranking like hacking, unethical ways, sending trojans, viruses or malware, keyword stuffing, spam on blogs etc.to eliminate the competitors and make your website appear on the top rank when searched online. Black HAT SEO involves a huge risk as it does not follow the search engine terms of services.
---
Certificate of Completion
---
What is SEO?
SEO stands for Search Engine Optimization. When you do SEO on your website, we need to keep the following in mind –
Words that you write: Gone are the days when you just insert the right keywords into sentences and try to make sense of an article. The readers are now much more informed. And as a result, you need to write words that matter because they matter to the search engines like Google, Bing. You need to use keywords but not in a way that comes in the way of consuming content.
The titles you write: Even if we don't see the title when we get the search results, title matters a lot for the search engines. Search engines pay a lot of attention to the search titles because these titles tell the search engines what the page is all about.
The links that link your website to another website: If you have links from authority websites, you would rank higher and at the same time, search engines will value those websites more whenever anyone searches for results.
The words that you use in links: This is important since if you use links for the words "mattresses" and link to a vendor that sells mattresses, whenever anyone would search for "mattresses", that vendor would be given preference in the search engine.
Building a great reputation: If you constantly create new, valuable content for your readers to which they can engage, search engines will rank your website higher.
Industry Growth Trend
The digital marketing software market is projected to grow from USD 33.39 Billion in 2016 to USD 74.96 Billion by 2022.
[Source - MarketsandMarkets]
Average Salary
Average Salary
$60,878 per year
The average salary for a Digital Marketer is $60,878 per year in the United States.
[Source - Indeed]
In this SEO training course, you will learn all of it and more in detail.
Which Skills will you learn in this SEO Course?
You will learn many micro-skills in this search engine optimization course. We're mentioning the most significant ones for your reference –
Google Analytics: You will learn how to use Google Analytics in detail. This does not only help to track the results you would get by using the SEO but also useful for identifying the ones that are creating the desired output for your website.
Google Adwords: Organic leads can be done, but without the right expertise it would be quite harder especially now since there are two million posts published in an hour. So, you need to take the help of Google ads so that you can rank higher and reach your target audience.
SEO Optimization in detail: You will learn SEO optimization like a pro. In this SEO course, we will not only teach you the fundamentals but also how you can apply the learnings in practical scenarios.
---
Pre-requisites
Willingness to master SEO: Not everyone would need to master SEO. But if you're a business owner or a digital marketer that handles the website of the employer, you need to do this SEO course. And since there are a lot of things to learn here, until you have the right mindset, you won't be able to get the best value out of this SEO certification.
A basic sense of how website drives traffic: Since you're here and want to learn SEO, it's assumed that you already know how a website drives traffic to the website. You may not know the nitty-gritty, but you have a basic idea. And that's what you need to do this SEO training course.
---
Target Audience
Students: Gone are the days when only a mid-level professional can start a business. A student can start a business/website and learn the ropes from scratch. And that's often more valuable than a conventional degree. That's why this SEO course would be great for students who would want to optimize their website or clients' websites with SEO.
Professionals: If you're handling the websites of your employers, this SEO training course would be a blessing for you. If you do this single course, you would be able to learn things that take years to learn by trial and error.
Entrepreneurs: If you have a website and a business and your means to generate leads is through the website, you must learn the nitty-gritty of SEO so that you can drive traffic to your website and learn the ropes.
---
SEO Certification Course – FAQ's
Why should I do this SEO course?
The counter-question is why shouldn't you? You would get so much value out of this SEO course – from Google Analytics to Conversion Rate to SEO Optimization to Google Adwords –  whatever you would need would be at your fingertips.
Can I do this SEO training course as an HR professional?
The answer is both yes and no. Yes, if you're planning to shift your career to digital marketing or expanding your horizon to digital marketing in your company. And you shouldn't do this SEO course if you aren't planning to use the material. It would be wasteful for you and you won't get the best value out of it.
Do I need to do any other SEO training course once I complete this one?
Learning has no boundaries, so we won't say that you don't need to do any other course. If you want, you can do other courses as well with this one. But if you want to optimize your website and drive traffic to your website, this SEO course would be enough.
---
Sample Preview
---
Career Benefits
You will get promoted in your job/business: Every job has the next level no matter where you are right now. If you're a digital marketer and want to take your career/business to the next level, SEO is a valuable skill. And who wouldn't want to take their career/business to the next level?
You will be way ahead than your peers and colleagues: There's nothing to compare. But after doing this SEO certification course, you would be way ahead than your peers and colleagues in terms of your knowledge of digital marketing. Since digital marketing is a vast subject, learning a complete SEO course would give you an unfair advantage over others.
Search Engine Optimization (SEO) Course Reviews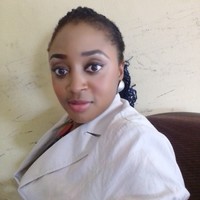 Good SEO Certification Course
It is packed with useful resources for anyone looking to improve their knowledge of SEO from scratch. I strongly recommend it. It is a great lecture that is worth the money. Good job EDUCBA, it was worth the money I spent. thank you.
Linked
Amarachi Crystal Udo-Obia Omereife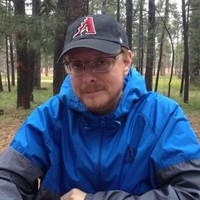 SEO Course
Great course! Easy to understand and well-paced. This is a great way to get you up to speed on SEO or it can serve as a great refresher. I recommend EDUCBA to all professionals who are looking to expand or brush up on their skills.
Linked
Vince Czerwonka
A course aimed at beginners.
I can see this course being ideal for beginners who want to get introduced to the world of SEO. This SEO Certification course will give them the kick-start they need to get a better understanding of SEO, and of course all related SEO terms. Besides that, it will give an idea of what goes on behind the scenes & in the background of the web browser. A wonderful, easy to follow course!
Linked
Simeon Jacob Julius de Nijs
Great learning
The SEO course comprehensively covers on-page and off-page optimizing tools with great examples. The technical terms are very clearly defined and explained in simple language. It just doesn't talk about the tools but also helps you to learn how to implement them. Most importantly, it familiarised me with a lot of sources to remain updated about those tools.
Linked
Abbas Singapurwala
Great learning
The SEO certification course comprehensively covers on-page and off-page optimizing tools with great examples. The technical terms are very clearly defined and explained in simple language. It just doesn't talk about the tools but also helps you to learn how to implement them. Most importantly, it familiarised me with a lot of sources to remain updated about those tools.
Linked
John Knox
Very helpful Training on SEO
This SEO certification course is very well-conceived, nicely presented and concise. It contains a lot of information important to everyone interested in SEO – beginners and more advanced professionals alike. The presenter is a professional in this field and a good teacher as well, he speaks great English also. There were a lot of examples to show the application of SEO which for me was very important. Thank you and keep making courses like this.
Linked
Ivana Slavkovski Bilić