Learn from Home Offer TAKE THIS BUNDLE
Logistics & Supply Chain Management Course Bundle - 16 Courses in 1
This Online Logistics Management and Supply Chain Course include 16 courses with 79+ hours of video tutorials and Lifetime access. You get to learn logistics management, inventory Management, supply chain management, production management, operational research in this comprehensive certification training.
TAKE THIS BUNDLE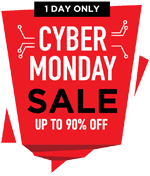 * One Time Payment & Get Lifetime Access
What you get in this Logistics & Supply Chain Management Course Bundle - 16 Courses in 1?
79+ Hours
16 Courses
Course Completion Certificates
Lifetime Access
Self-paced Courses
Technical Support
Mobile App Access
Case Studies
About Logistics & Supply Chain Management Course Bundle
| | |
| --- | --- |
| | |
| Courses | You get access to all 16 courses, Projects bundle. You do not need to purchase each course separately. |
| Hours | 79+ Video Hours |
| Core Coverage | Logistics management, inventory management, supply chain management, production management, operational research |
| Course Validity | Lifetime Access |
| Eligibility | Anyone serious about learning Logistics and Supply chain management and wants to make a career in this Field |
| Pre-Requisites | Basic knowledge about Marketing would be preferable |
| What do you get? | Certificate of Completion for each of the 16 courses, Projects |
| Certification Type | Course Completion Certificates |
| Verifiable Certificates? | Yes, you get verifiable certificates for each course with a unique link. These links can be included in your resume/Linkedin profile to showcase your enhanced cloud computing skills. |
| Type of Training | Video Course – Self-Paced Learning |
Logistics & Supply Chain Management Course Bundle Curriculum
---
Logistics Management course includes 16 different types of subjects which are been taught in detail. The number of hours is mentioned in front of each topic, and detailed knowledge of what chapters are included.

MODULE 1: Essentials Training

| Courses | No. of Hours | Certificates | Details |
| --- | --- | --- | --- |
| Logistics and Supply Chain Management | 7h 18m | ✔ | |
| Logistics and Supply Chain Management Case Study #1 | 3h 29m | ✔ | |
| Logistics and Supply Chain Management Case Study #2 | 2h 35m | ✔ | |
| Logistics Management Training | 11h 2m | ✔ | |
| Inventory Management and Control | 4h 51m | ✔ | |
| Inventory Control through MIS | 56m | ✔ | |
| Supply Chain Management | 7h 22m | ✔ | |
| Supply Chain Management Course | 10h 32m | ✔ | |
| Supply Chain Training in Retail | 2h 7m | ✔ | |

MODULE 2: Operation Research & Retail Management

| Courses | No. of Hours | Certificates | Details |
| --- | --- | --- | --- |
| Operational Research | 6h 15m | ✔ | |
| Production & Operations Management | 7h 18m | ✔ | |
| Innovative Customer Service Techniques Training | 4h 42m | ✔ | |
| Market Research Case Study #2 | 3h 11m | ✔ | |
| Retail Management | 7h 08m | ✔ | |
| Retail Management Case Study #2 | 2h 49m | ✔ | |
| Supply Chain Management of Different Retail Formats | 1h 23m | ✔ | |
Goals
Logistics and supply chain management is an important factor that is effective in reducing costs linked to logistics and thereby improving the client service experience. This course intends to provide an understanding about the important aspects of logistics, logistics management, creation of appropriate logistics systems in an enterprise, performance measurement of logistics functions, and steps that can be adopted to reduce logistics-related costs.
Objectives
The course is designed for students as well as business associates who work in the logistics arena as well as for all those persons who are interested to develop understanding about logistics management. The purpose of the training is to provide information about the various types of distribution systems that prevail, cost related to logistics functions, techniques for cost reduction and management, and to enable the users to decide when to buy and what to make, and so on.
Course Highlights
The course is curated in a way to help the learners gain an understanding of the functioning of logistics operations in any organization and the reduction of costs incurred concerning logistics in the organization.
An understanding will be developed about the basics of logistics and supply chain management. We will see how the supply chain works in the 21st century and various concepts concerning different logistics functions, their operation, design, and administration will be discussed.
Training will be provided about logistics basics, its design, performance measurement, logistics management, product buying, and related concerns. The aim is to provide facts about various distribution systems, annexed costs, and cost reduction strategies.
Learners will get a chance to understand about inventory management, optimum inventory levels, calculation of economic order quantity, ABC analysis, optimum procurement process, and pricing criteria for store receipts.
The course will also enlighten the learners about inventory control, issues involved thereto, Pareto analysis and its actual application, slow-moving and fast-moving items, inventory procurement procedure and economic reorder level, and EOQ.
The introductory session will be conducted on supply chain management (SCM), the nexus between logistics and SCM, forecasting and planning, inventory management, transportation, and inbounds concerning SCM.
Another important segment in training will provide information about retail supply chain, implementation of category management, merchandise budgeting, assortment and management of space, challenges faced in retail pricing, retail product lifecycle management, retail distribution and logistics, retail supplier relationship management, management of supply chains of various retail formats such as footwear and information technology.
The retail supply chain working in India as a whole will also be discussed in detail.
Learners will develop an understanding of operational research, application, and methodology for assignment problems as well as a transportation problem, project network analysis, decision theory, and queuing theory.
A session will be covered for discussing production management, various types of production systems, locational planning, models for inventory control, production management and scheduling, breakdown and network analysis, and quality control aspects.
Information will be provided about customer service, how it evolved, the customer follows up, exceed customer service, how to help, and further how to bring innovations in customer service.
The next step in the course will be to gain learning about retail management, strategic retail management, situational ethos analysis, customer targeting and acquisition, selection of store location, retail business handling, merchandise management and pricing, customer communication, and retail strategies.
Project Highlights
The first project will highlight a case study relating to upcoming e-commerce named "Megalith". The case study intends to provide you a better understanding of logistics and supply chain management and its practical application.
The next project relates to a case study about a Chinese e-commerce player. You will be able to acquaint yourselves about global supply chains, network design, and planning analysis.
A project is specially curated to understand market research with the help of a case study about luxury vehicle brand market segmentation research exercises in China. The objective of the underlying project is to provide an understanding of market research in a practical atmosphere.
The next project relates to retail management and deals with a case study about intellectual capital management set-up for a retail community across Asia. The study deals with a multi-product retail conglomerate.
Thus, after the completion of the course, learners will develop an understanding of various logistics operations that are relevant to an organization and how costs related to logistics may be minimized in the said organization.
---
Certificate of Completion
What is Logistics and Supply Chain Management?
In simple words, Logistics can be explained as the management of the flow of things from the point of origin until the point of consumption. Logistics briefs us about purchasing goods and transporting to the final destination according to the industry standards by following rules. It deals with a complex operation with the activity of involved are
Inbound transportation
Outbound transportation
Fleet management
Warehousing
Material handling
Inventory management
Demand planning
Logistic management is a part of supply chain management that deals in meeting customer demand through proper planning, control, and movement of storage and goods. Logistics management helps companies to reduce costs and enhance customer services by providing goods more accurately and on time.
Logistics management starts with the collection of raw materials from the source and making a stock of goods. The stock is made in a huge amounts and stored in the warehouses for further distribution. The whole stock is imported from companies or maybe another source available for raw material. A proper listing, sorting, and pricing of goods is done by making regular reports to sort out all the things.
A further role in the distribution of goods is done as per the customer demands, and the stock is transported to different cities as per the requirement. The main advantage of doing this is that a company doesn't have to open a manufacturing plant in all cities. Instead, they can make stock in regions. This makes it easier to deliver the stock on time as per the requirement.

Industry Growth Trend
The automotive logistics market is estimated to be USD 284.1 billion in 2018 and is projected to reach USD 472.9 billion by 2025, at a CAGR of 7.55%.
[Source - MarketsandMarkets]
Average Salary
Average Salary
$61,711 per year
The average salary for a Logistics Manager is $61,711 per year in the United States.
[Source - Indeed]
Skills will you learn in this Logistics and Supply Chain Course
This Logistics and Supply Chain Course consists of several topics that cover almost the required knowledge for a candidate to get a job. Further, the topics covered in this syllabus are given above and using that, what skills you will learn are: –
You will be able to handle a warehouse and manage all the activities happening over there.
You will be able to manage the relationship with the customer.
You will be able to set the exact prices for goods by gathering all the information.
Handling all the data and generating a report of it which gives the exact calculation of imported goods and exported goods.
Maintaining proper records and making the MIS report as you have taught.
You will be able to get all the management skills to handle the team and manage employees.
You will be a master in bargaining the goods while importing and can give good prices while exporting, which gives maximum benefit to the company.
Pre-requisites
Before enrolling in the Logistics and Supply Chain course, the candidate should have some basic knowledge of what management does and what it is for.
He or she should have a passion for learning about management.
Logistic skills aren't that hard to learn, but the candidate should be interested in business and should be calm enough.
It is good if he or she has working experience in logistics.
Sometimes, some candidates have a background in logistics as it is their family business; even they can enhance their skills more. They can enhance their skills more in the management sector and grow their business.
Target Audience
Basically, this Logistics and Supply Chain Course candidate should be an MBA student or a Practitioner who wants to develop his knowledge to grow.
Sometimes, this logistics management course is beneficial for business people as well who want to expand their business in logistics.
People who are passionately willing to work in the logistics field or warehouses can opt for the same. Because there are some locations
Even fresher can opt for this Logistics and Supply Chain course if they are willing to learn and benefit from it by learning detailed knowledge.
Logistics and Supply Chain Course FAQs
---
Can I access this Logistics and Supply Chain Course from anywhere?
Yes, this is an online training program, so once you are registered with us you will get an email id and password. Using this login credentials you can sit any study from any part of the world.
Is this beneficial if already I have done a postgraduate course?
This Logistics and Supply Chain course gives you additional knowledge and some practical knowledge as well. So just to top up yourself with some extra knowledge you can join. Still, you can have a look at Curriculum whether it is beneficial for you or not.
How would be the life support from your end?
Once you are registered with us you will be provided our phone numbers and email. So you can call or email us to get your doubts cleared. The most important thing is that the support will be 24X7 so you can avail of this facility.
How would be the process of receiving a certificate?
Once you are done with at least 70% of the modules then you get access to withdraw your certificate.
Sample Preview
---
---
Career Benefits
This logistics management course gives the maximum benefit to the learners as they some extra practical knowledge about the actual work going in the company.
Candidates learning this Logistics and Supply Chain Course may have the advantage to get a hike in their salaries.
They can improve their efficiency in working.
They can get a hike in their posts if they are having good knowledge and know-how to explore
They may get a chance to train other employees due to their extra knowledge and outstanding performance.
Multi-national companies are usually looking for candidates who have learned some extra courses and can handle their warehouses efficiently.
This Logistics and Supply Chain Course gives you a boom in your career by improving your importance in the market which results in enhancing your curriculum.