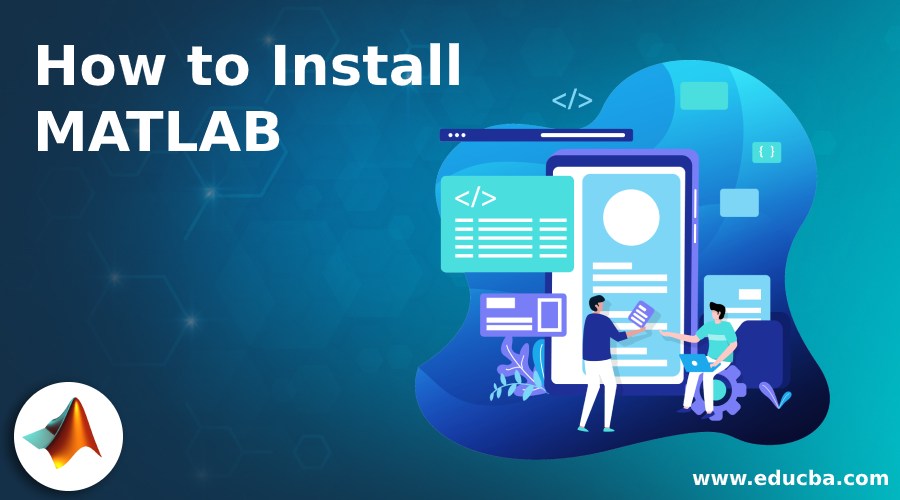 Overviews  for MATLAB
Install Matlab, Matlab is a multi-paradigm numerical computing environment and proprietary programming language developed by MathWorks. It is intended primarily for numerical computing. The multi-paradigm numerical computing environment allows developers, students, and engineers to interface with programs developed in different languages, which makes it possible to harness the strength of each language for various purposes. It is used in various fields such as image and signal processing, communications, control systems for industry, computational finance, deep learning, machine learning as well as Image processing which makes it a very important and versatile tool. As per the latest data from Wikipedia, MATLAB has around more than 3 million users worldwide.
Why should we use MATLAB?
In Matlab, the basic data element is the matrix. So if we input a simple integer, it is considered as a one-dimensional matrix of one row and one column. Several mathematical operations that work on arrays or matrices are built-in to the MATLAB environment. For example, cross-products, dot-products, determinants, inverse matrices.
Another important feature is vectorized operations which means you can add two arrays together using only one command instead of using a for or while loop.
The graphical output is optimized for interaction. You can plot your data very easily and then change colours, sizes, scales, etc., by using graphical interactive tools.
Its functionality can be greatly expanded by the addition of toolboxes. These are sets of specific functions that provide more specialized functionality. For example, an Excel link allows the data to be written in a format recognized by Excel; the Statistics Toolbox allows more specialized statistical manipulation of data (ANOVA, Basic Fits, etc.). So, basically, we can optimize the data as per our needs.
So, basically, it is not only a programming language, It is basically a programming environment, as I have stated in the first line of this how-to install Matlab article.
We can even perform operations from the command line.
As every coin has two sides, so does MATLAB. It has a few disadvantages, as mentioned below:
It requires a large amount of memory. So, it becomes hard to use in computers with less RAM, and you are not able to extract its potential.
It sits on top of windows' which means it gets as much CPU time as the windows allow it to have; this makes real-time computations problematic.
Steps to Install MATLAB
Now we are going to install Matlab R2018b, which is currently the latest version in this blog.
Step 1: Select any browser installed on your computer and opens the browser. I will be using Google Chrome for now to install Matlab.
Step 2: Type 'MathWorks' in the browser search.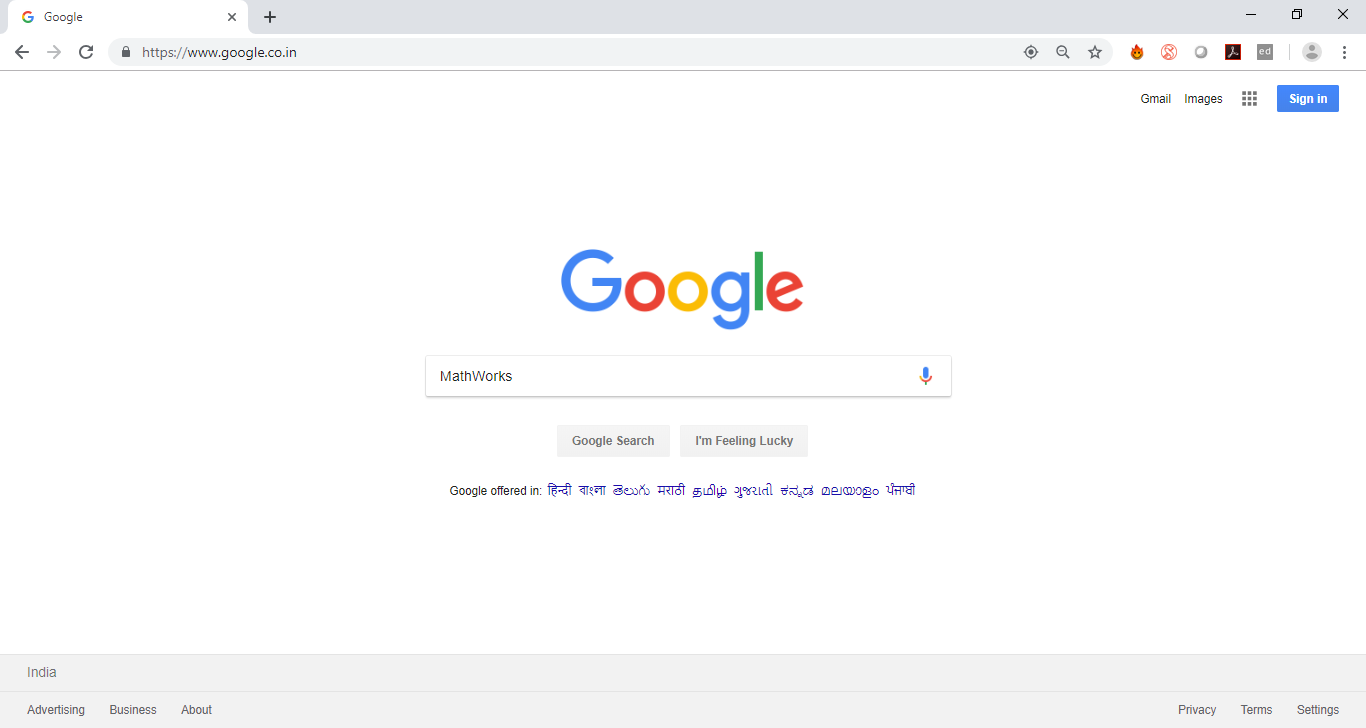 Step 3: Click the link MathWorks- Makers of Matlab and Simulink- MATLAB & Simulink.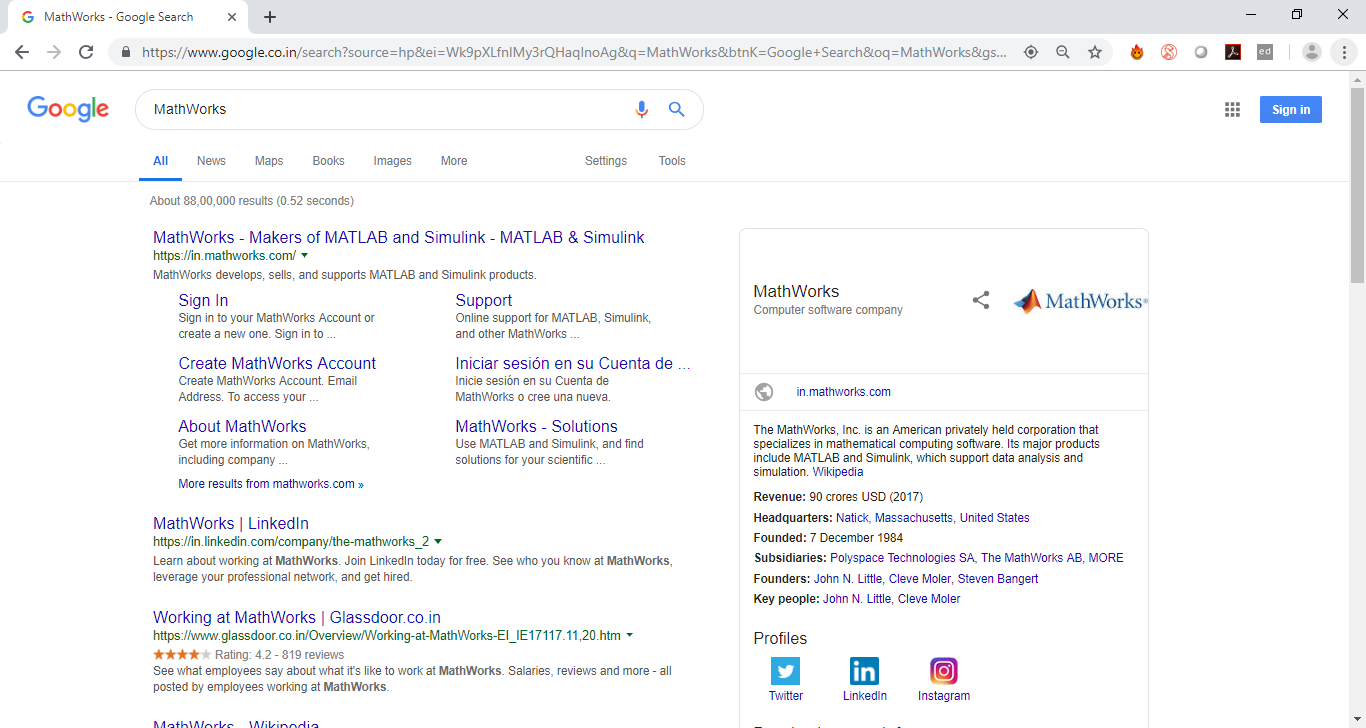 Step 4: On clicking the link, you will be directed to the home page of MathWorks, and this is how the screen looks.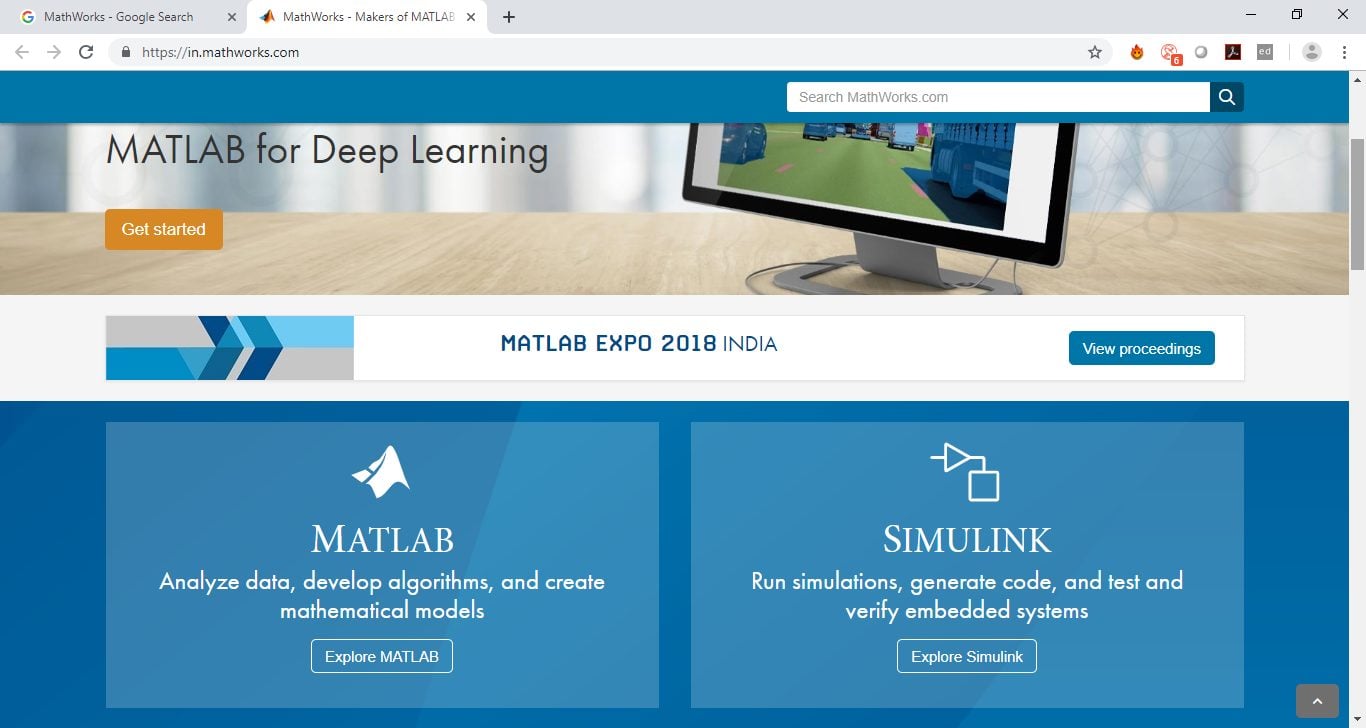 Step 5: Scroll down, and you will find a link as shown below in black rectangular block, which will give you the highlights of this particular release.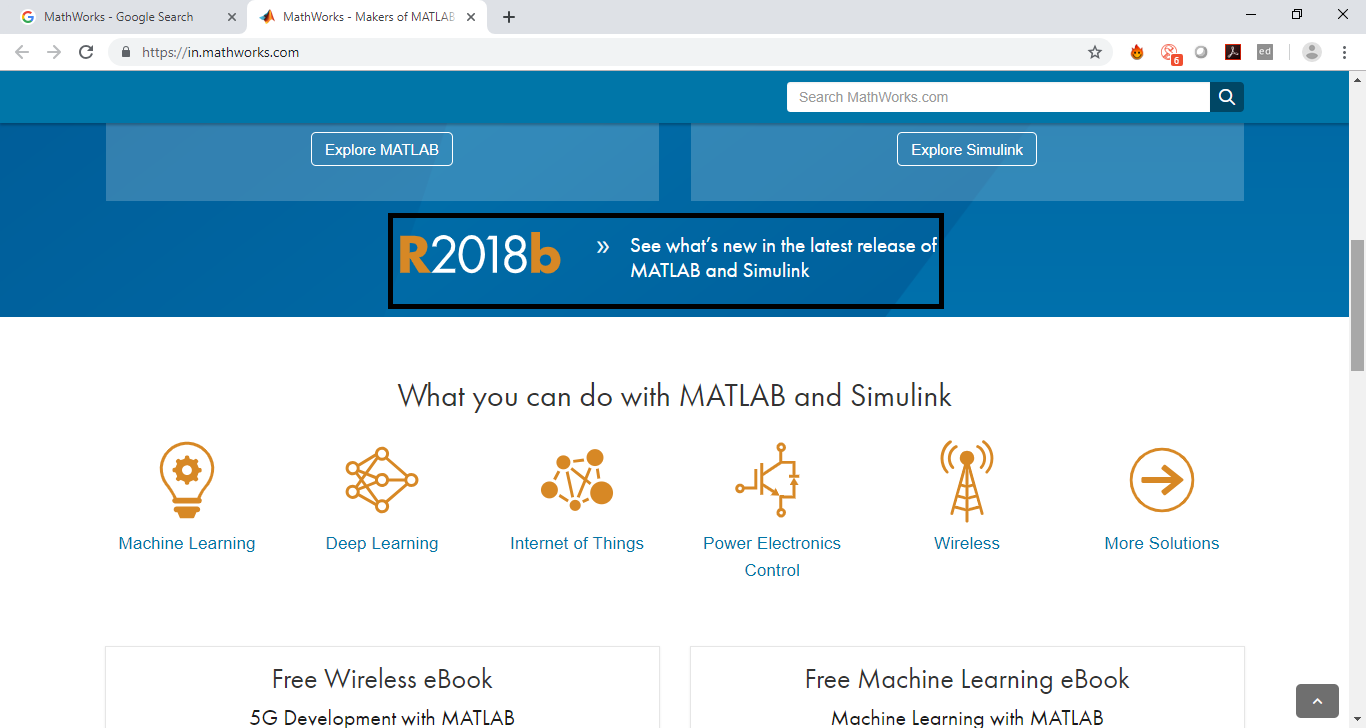 Step 6: On clicking, you will come to the below page, and if you scroll down, you can see the various Release Highlights and click on them if you want to know more.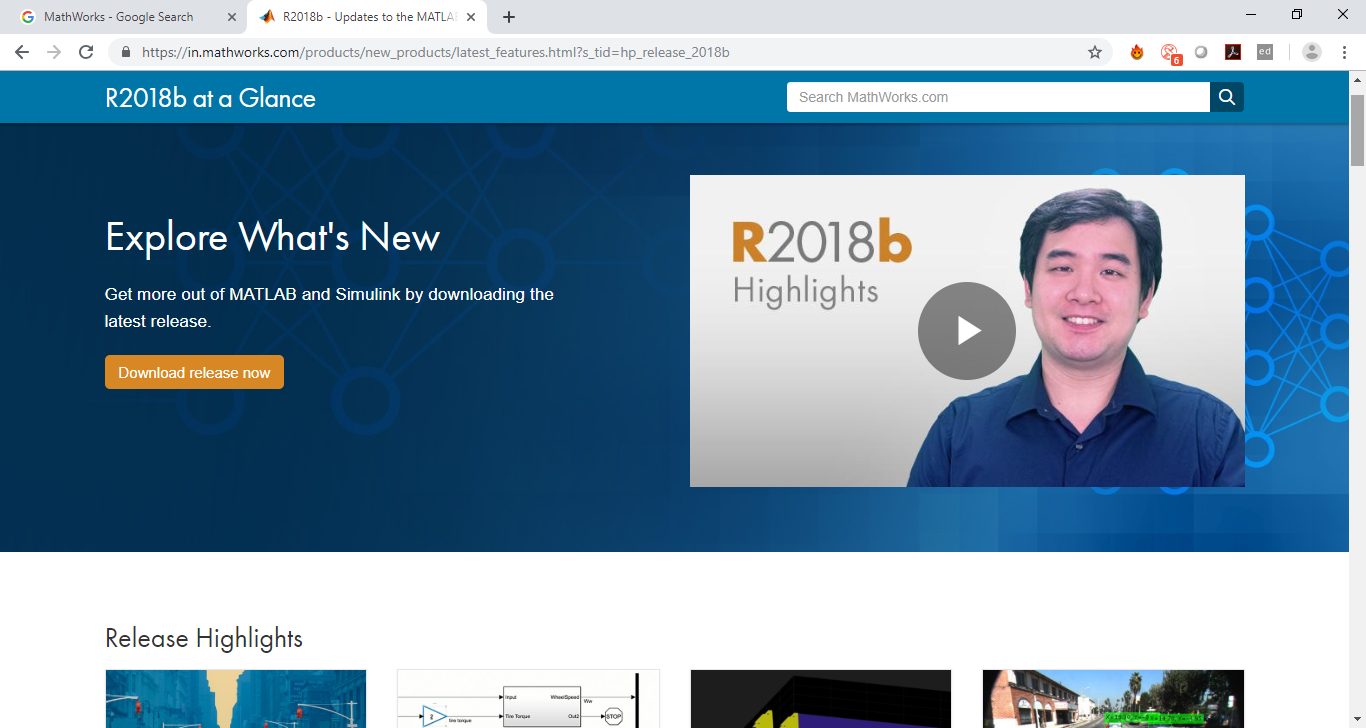 Step 7: On scrolling further down, you will find two buttons, as shown below.
For now, please click on the link and install MATLAB 'Get a trial '.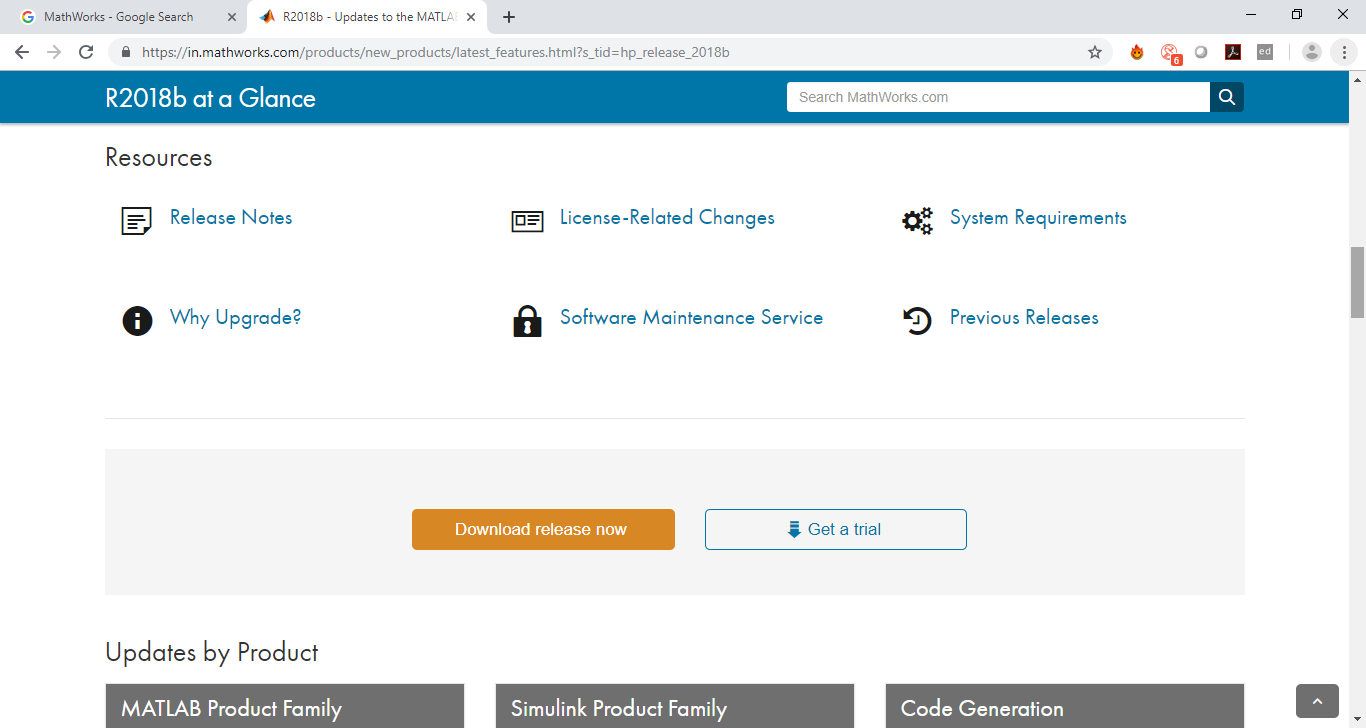 Step 8: On clicking the above link, you will be redirected to a different page, and the trial version is only 30 days. On scrolling down, you will see the various trail packages.
All the trail packages are given below:
Data Analytics
Image Processing
Signal Processing and Communications
Computational Finance
Control Systems
Computational Biology
Give your mail id in the email text field and click continue.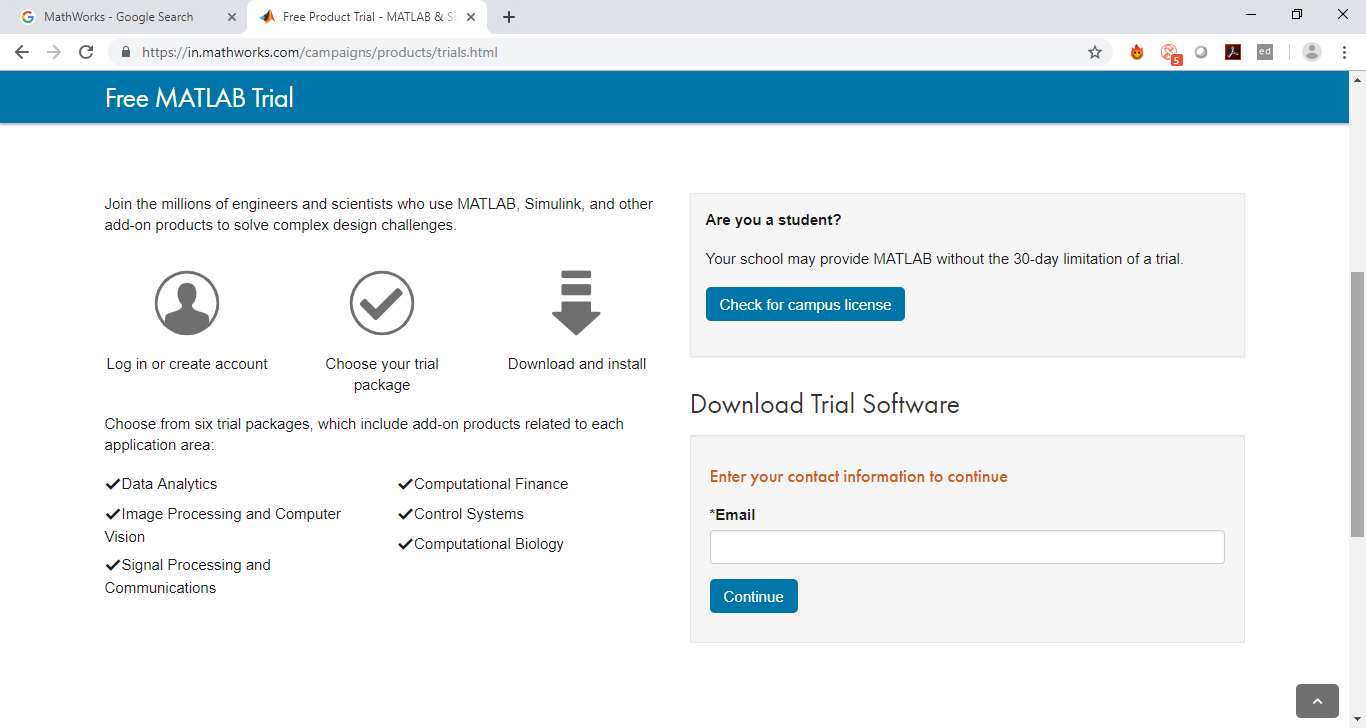 Step 9: On clicking, you will redirect to a page that will ask you to create an account and continue with your product trial. After filing the details, press the create button.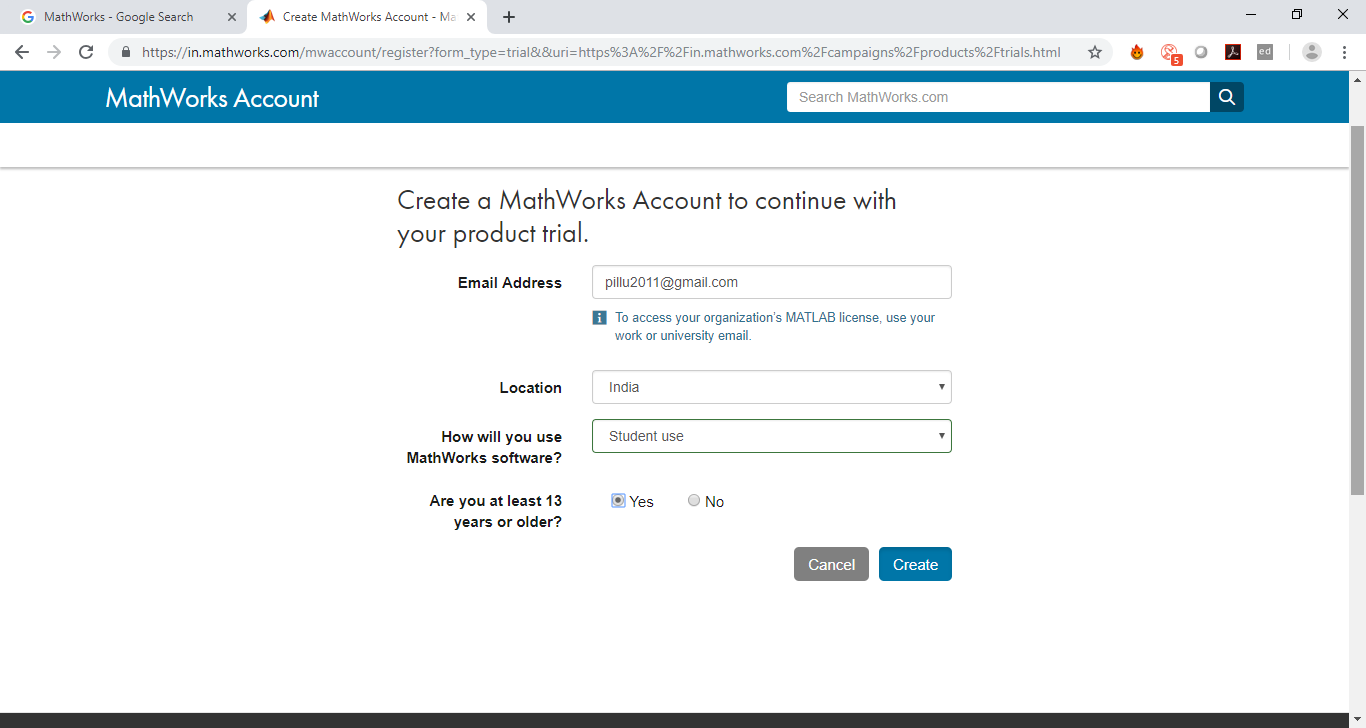 Step 10: Click continues with the current email as shown below.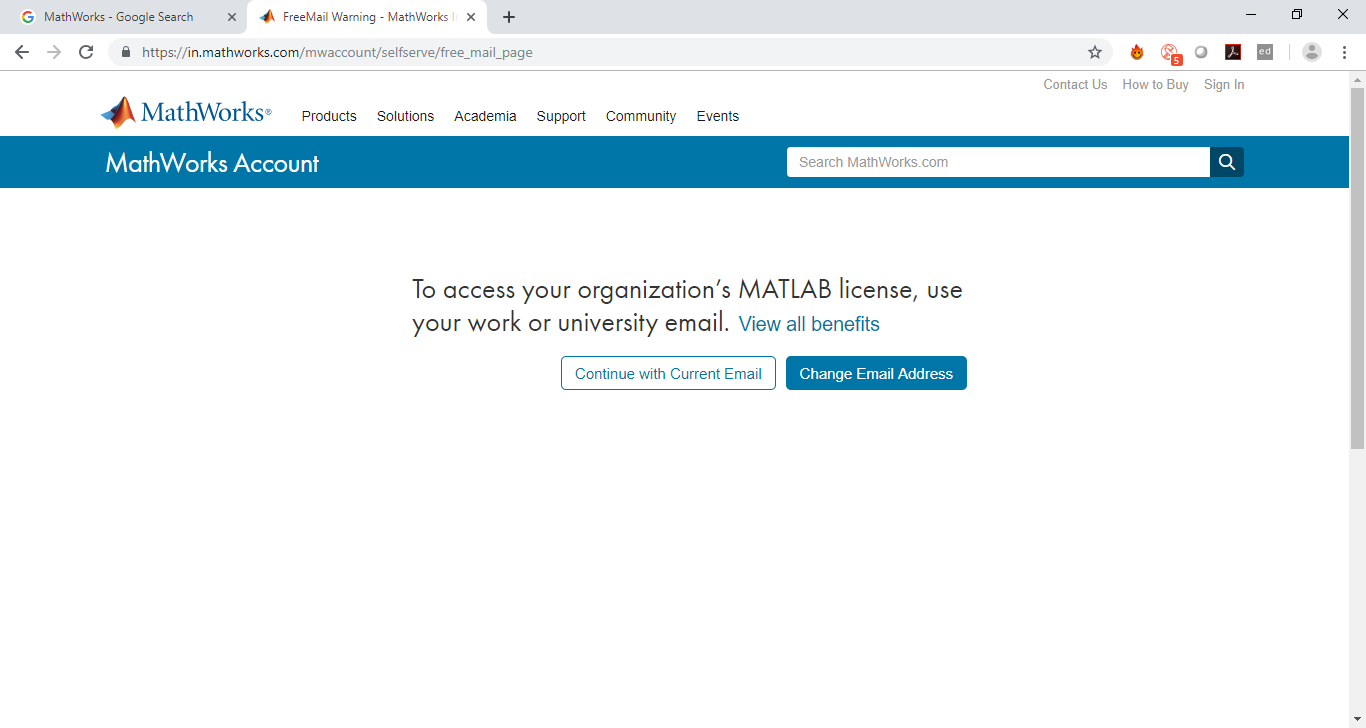 Step 11: It will then ask you to verify the email. Go to your inbox and click on the verify button provided in your inbox, and you will be redirected to Account Information. Please fill in the details and click on create to install the Matlab.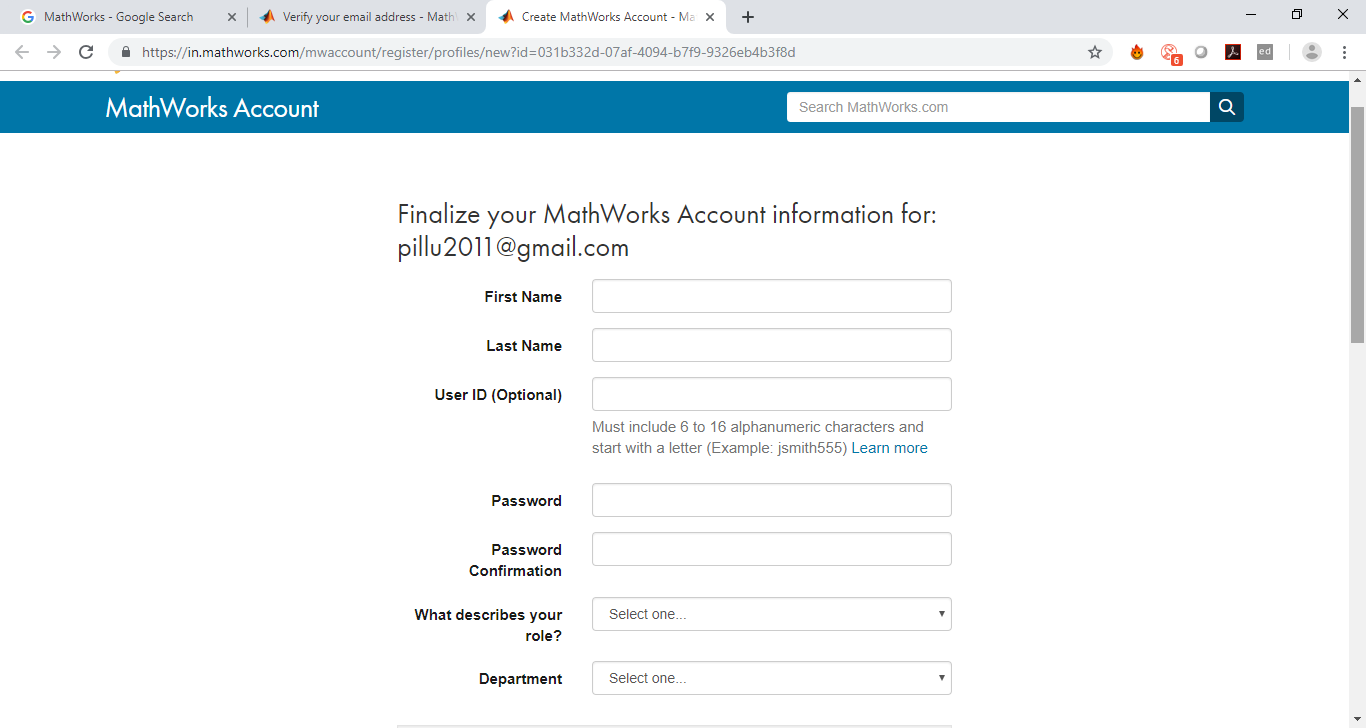 Step 12: You can then select the various packages you want to be part of your trial version as shown below and select continue to install Matlab.
Data Analytics
Image Processing
Signal Processing and Communications
Computational Finance
Control System
Computational Finance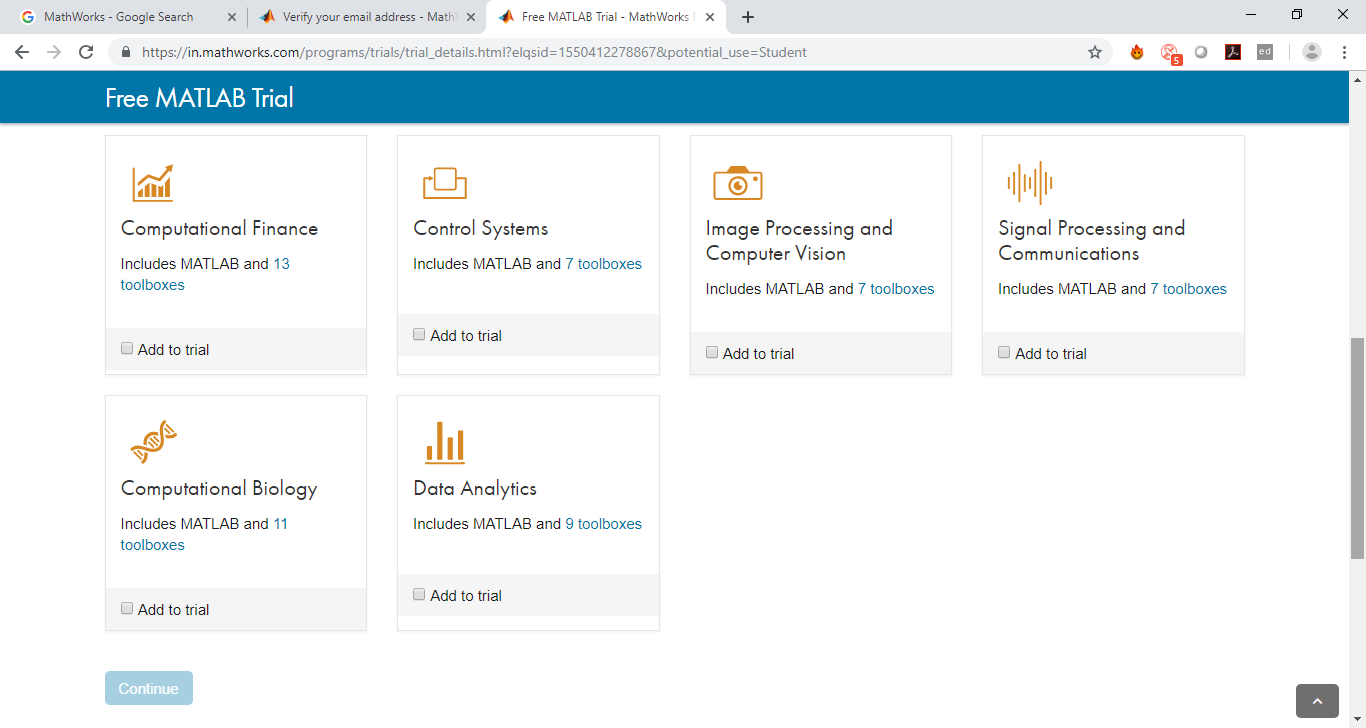 Step 13: Select the appropriate links as per your environment and intended use and click continue.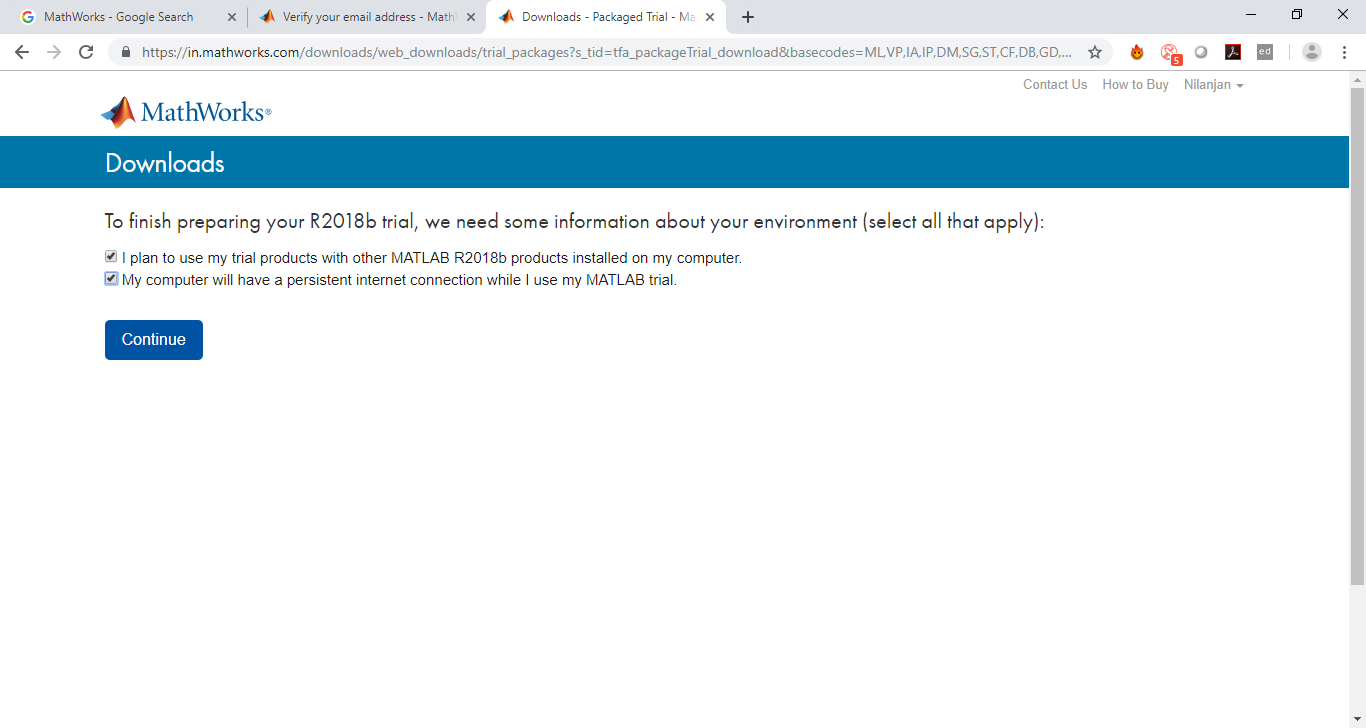 Step 14: Download as per your computer's operating system, mine is Windows, so I will download Windows (64-bit).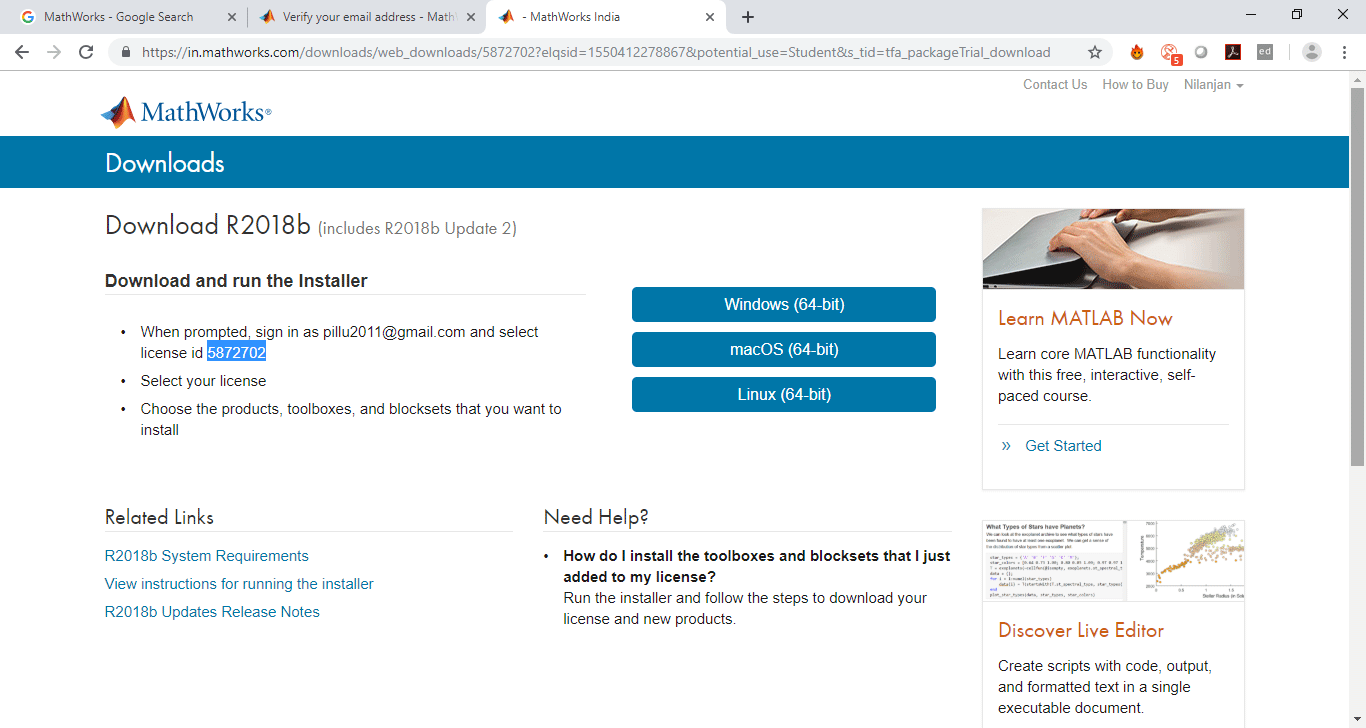 Step 15: On clicking the desired link as per your OS, it starts downloading and wait until its get downloaded.
Step 16: Double click the set-up it will start extracting with Win-Zip self-extractor as shown below.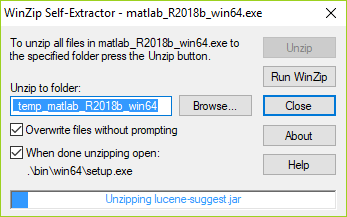 Step 17: Click yes when the below pop-up asking your permission comes and the installer will start the process of install Matlab.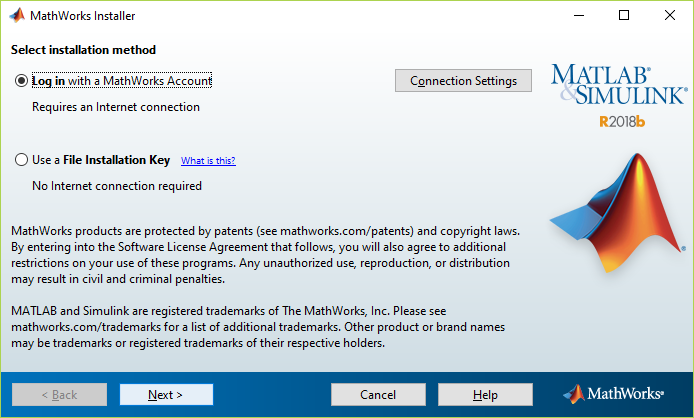 Step 18: Click next and you will get the below screen.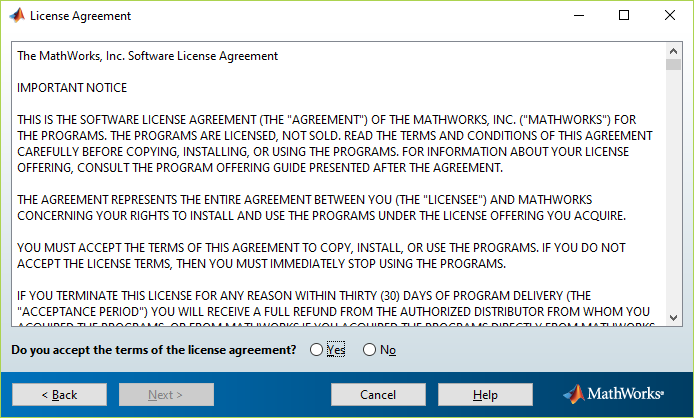 Step 19: Click on yes and click Next and you will get the below dialog box.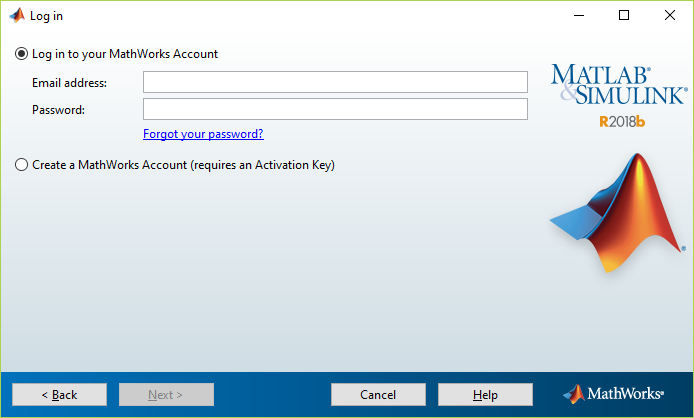 Step 20: Enter your email address and password and click Next and then select a license as shown below, after selecting a license click Next.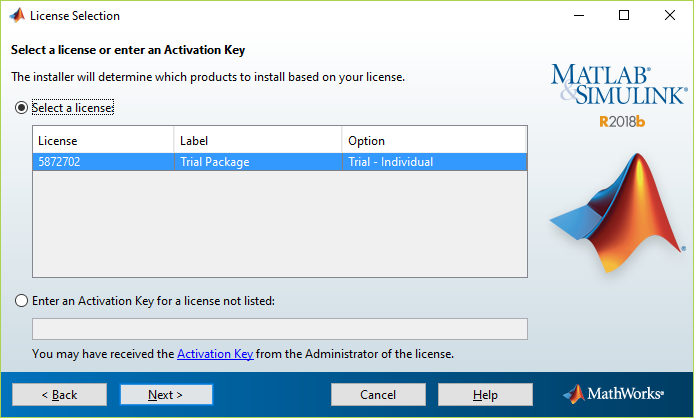 Step 21: After clicking next select the destination folder then click Next to start the installation process as shown below.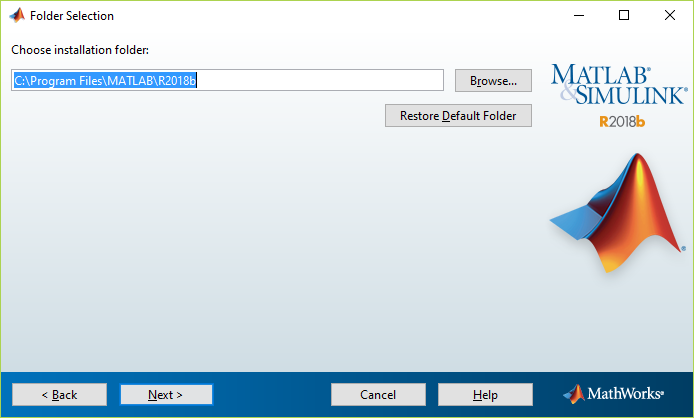 Step 22: It will then ask for selecting the tool-box you want to get installed. Select the toolbox as per your need.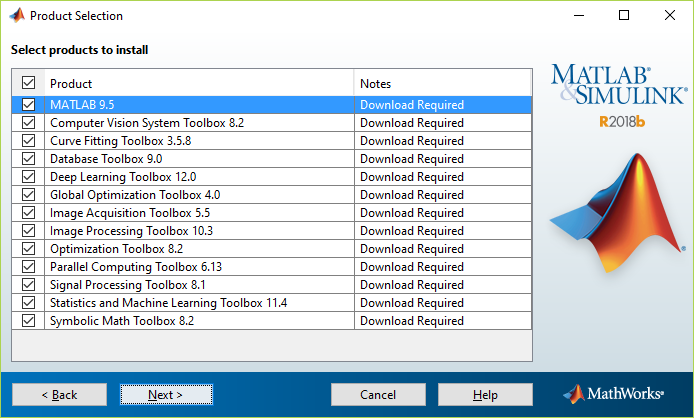 Step 23: A confirmation dialog box will appear select Next to start the installation process. It will take some time depending on your internet speed.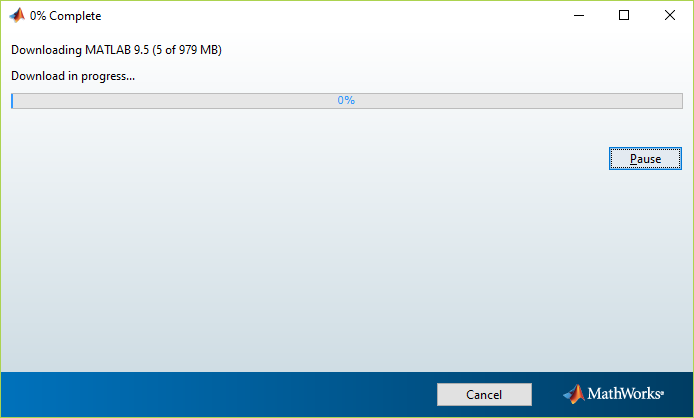 Step 24: Once installed completely, You will get the below page. Click on Finish.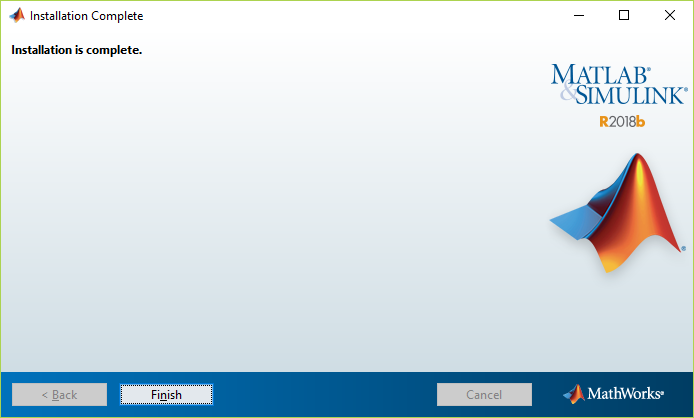 Step 25: On clicking finish, it means MATLAB is installed, MATLAB application will open and it will look like this.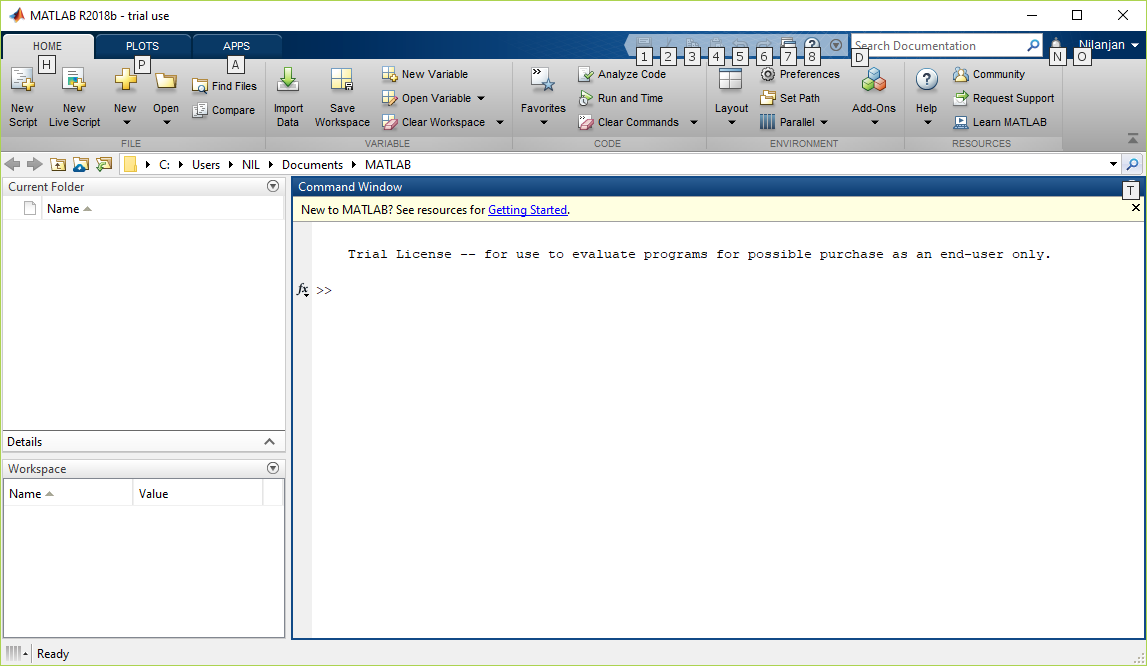 This ends the tutorial on Matlab installation.
Recommended Articles
This has been a guide to How To Install MATLAB. Here we have discussed the introduction to MATLAB along with appropriate steps to install. You may also look at the following article to learn more –