Learn from Home Offer TAKE THIS BUNDLE
PRIVATE EQUITY Course Bundle - 26 Courses in 1 | 3 Mock Tests
This Private Equity Certification Training is a comprehensive training of 26 courses with 97+ hours of video tutorials and Lifetime access. Along with this, you also get verifiable certificates (unique certification number and your unique URL) when you complete these courses. We learn how private equity is structured, its strategies, fund structure, PE Modeling along with pre and post money valuation.
TAKE THIS BUNDLE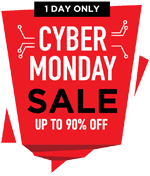 * One Time Payment & Get Lifetime Access
What you get in this PRIVATE EQUITY Course Bundle - 26 Courses in 1 | 3 Mock Tests?
97+ Hours
26 Courses
Mock Tests
Course Completion Certificates
Lifetime Access
Self-paced Courses
Technical Support
Mobile App Access
PRIVATE EQUITY Course Bundle at a Glance
---
| | |
| --- | --- |
| | |
| Courses | This is 26 course, Projects bundle. Please note that you get access to all the 26 courses, Projects. You do not need to register for each course separately. |
| Hours | 97+ Video Hours |
| Core Coverage | Microsoft excel training for financial analysis, Accounting tutorials, financial modeling and discounted cash flow analysis, Private Equity Modeling, and Valuation and Leverage Buy-Out (LBO) Analysis of live companies |
| Excel Templates Included? | Excel templates that were used are provided as a download if applicable |
| Course Validity | Lifetime Access |
| Eligibility | Those who want to learn Private Equity can register for this online course. No eligibility as such. |
| Pre-Requisites | None |
| What do you get? | Certificate of Excellence for each of the 26 courses, Projects |
| Certification Type | Course Completion Certificates |
| Verifiable Certificates? | Yes, you get verifiable certificates for each course with a unique link. These link can be included in your resume/Linkedin profile to showcase your enhanced kills |
| Type of Training | Video Course – Self Paced Learning |
PRIVATE EQUITY Course Bundle Curriculum
---
In this training, we will cover everything you need to learn about private equity. There are total 26 modules, Projects and 97+ hours of course materials. It's so comprehensive that once you do it, you would be way ahead than your peers. Without any ado, let's talk briefly about these 26 modules, Projects.

Goals
The course will deep dive you through the conceptualities of private equity training and its various components. You will be introduced to financial modeling and its practical applicability. You will get hands-on experience in various aspects related to private equity.
Objectives
The training is very appropriate from the viewpoint of fund managers as it will give them an idea as to what all points to consider, bid-ask spread, exit routes in the investment process, term sheets, and their importance and process to bridge the gap in bid-ask. At the end of the course, learners will be able to understand every bit of private equity.
Course Highlights
If you are interested to enroll yourselves in this course, you may want to have a look at the overall concepts that will be covered in the course.
A beginners' session will be conducted for Online Excel 2010, where you would learn about data entry, calculations, formulas, formatting, conditional formatting, sorts and filters, pivot tables, and so on.
Learners will then undergo advanced training in MS Excel 2010. Advanced concepts such as useful excel functions, data functions, arrays, text functions, pivot tables, form controls, etc.
At the next level, learners will understand about income statement, its format, and related concepts such as calculation of profit margins, non-recurring items, changes in accounting estimates, revenue recognition methods, and depreciation.
Training will be provided about the preparation of balance sheet and its components such as current assets, current liabilities long-term assets, long-term liabilities, and shareholder's equity.
We will also aware ourselves about the preparation of cash flow statement using the direct and indirect method, along with practical examples.
Comprehensive training will be provided on discounted cash flows to cover absolute valuation, discounted cash flows, its advantages, net debt, and cost of debt and beta.
We will learn about financial modeling and understand its framework, needs, projecting income statement, working capital schedule, cash flow statement, and so on.
Learning will be developed about private equity, including its structure, strategies, business plan, and private equity fund.
A tutorial will be run to clear concepts about private equity modeling and venture capital funding.
Then, we will move further ahead to understand about advanced concepts of private equity modeling such as accounting approach, trade, and a private firm, adjustment for private risk firm, cost of equity and cost of capital.
The insight will be gained about leveraged buyout (LBO), its benefits, types of debt, initial valuation, uses and source of fund, and so on.
Advanced training will be provided to cover other concepts of LBO such as historical financial statements, forecasting financial statements, debt amortization schedule, and much more.
The next tutorial will take you through LBO analysis of American eagles' outfitters, revenue buildup, cost sheet, working capital management, depreciation and amortization, shareholders' equity, debt schedule, and IRR and sensitivity analysis.
A lecture will be covered to discuss venture capital, company and money valuation, investor return, IRR calculation, and so on.
At last, we will discuss advanced concepts about venture capital such as deal process, model assumptions, income statement, assumptions, and business development.
---
Project Highlights
3+ Industry Projects
Hands-on Instructor-led Case Studies
Perform financial analysis on Live company data
Build a financial & Valuation Model from scratch
Forecast Target Price of Shares
Showcase Projects in your CV/Linkedin
Private Equity Course Projects
DCF - Discounted Cash Flow
Financial Modeling
Private Equity (PE) Modeling & Valuation
Certificate of Completion
---
Industry Growth Trend
The wealth management platform market was valued at USD 1.52 Billion in 2016 and is projected to reach USD 3.20 Billion by 2022, at a Compound Annual Growth Rate (CAGR) of 13.4% during the forecast period.
[Source - MarketsandMarkets]
Average Salary
Average Salary
$105,980 per year
The average salary for a Private Equity Associate is $105,980 per year in the United States.
[Source - Indeed]
Pre-requisites
Willingness to do this course: Not everyone would be interested in a comprehensive private equity course. But without the interest and passion for learning, it would be impossible to get the best value out of this course.
Basic knowledge in finance: Without the basic sense of finance, it would be quite hard for the students/professionals to do this private equity course. Since it's a niche topic, a fundamental body of knowledge would act as a catalyst.
Target Audience
Students of finance: If you're a student of finance and if you have the interest to advance your career in PE, this is the must-do course for you. You would get so much value from this private equity course that you would repeat the learning again and again.
Finance professionals: If you're already working in the PE industry or you want to shift to the PE industry, this is the best private equity certification course that you ever can get your hands on.
FAQ – General Questions on Private Equity Course
---
Why should I do this private equity certification course?
If you've read the whole curriculum, you would know why. This course covers so much that you can only expect great course offers. However, this private equity training course isn't for everybody. If you want to master PE, this is the best course in the market.
I'm not from a finance background. Should I do this private equity certification course?
The straight answer is no. But if you are interested to do this private equity course, you can try to do the basic finance courses of EduCBA before signing up for this particular one.
How this private equity certification course is different than the other PE courses in the market?
This private equity certification has two distinguishable factors. First, this is so comprehensive that you can do this course and would learn the skills necessary to perform the responsibilities of a Private equity analyst. Second, this course can be taken anywhere as per your convenience. What else you can expect from a niche course?
Sample Preview of this Private Equity Course
---
Career Benefits
You will be way ahead than your peers: This private equity course consists of many tangible skills. And as a result, if you learn the material and practice, you will be unstoppable. No matter who you are, a student of finance, or a PE professional, you will be way ahead than those who haven't done this course. Not only you will have more knowledge about the subject, but you will also be able to have the ability to implement in real-life scenarios.
You will get a promotion to the higher rung: Learning has a direct by-product. It can take you to a level that you can only imagine. After doing this private equity training, if you work on the material, you will directly add tremendous value to your job/business. As a result, you would be compensated proportionately.
You will master PE: Doing this private equity certification itself will make you a master of private equity. Any specialist gets the value she deserves. And you will too.