Learn from Home Offer TAKE THIS BUNDLE
MUTUAL FUNDS Course Bundle - 7 Courses in 1 | 3 Mock Tests
This Mutual Funds Training includes 7 courses with 18+ hours of video tutorials and Lifetime access and several mock tests for practice. The course is designed in a phased manner to cover the important aspects relating to the classification, management, accounting, structure, and taxation of Mutual Funds.It will cover major concepts of Mutual Funds that every person related to the investment field shall be aware of.
TAKE THIS BUNDLE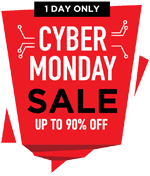 * One Time Payment & Get Lifetime Access
What you get in this MUTUAL FUNDS Course Bundle - 7 Courses in 1 | 3 Mock Tests?
18+ Hours
7 Courses
Mock Tests
Course Completion Certificates
Lifetime Access
Self-paced Courses
Technical Support
Mobile App Access
Case Studies
About MUTUAL FUNDS Course Bundle
---
| | |
| --- | --- |
| | |
| Courses | You get access to all 7 courses, Projects bundle. You do not need to purchase each course separately. |
| Hours | 18+ Video Hours |
| Core Coverage | This training on mutual funds will clarify your concepts regarding mutual funds from scratch. You will get to know the basic know-how of the mutual fund market and an understanding of the various investment options under mutual funds. |
| Course Validity | Lifetime Access |
| Eligibility | Anyone serious about learning Mutual Funds |
| Pre-Requisites | Basic knowledge about Investments |
| What do you get? | Certificate of Completion for each of the 7 courses, Projects |
| Certification Type | Course Completion Certificates |
| Verifiable Certificates? | Yes, you get verifiable certificates for each course with a unique link. These link can be included in your resume/Linkedin profile to showcase your enhanced skills |
| Type of Training | Video Course – Self Paced Learning |
MUTUAL FUNDS Course Bundle Curriculum
---
MODULE 1: Fundamentals of Mutual Fund Investing

| Courses | No. of Hours | Certificates | Details |
| --- | --- | --- | --- |
| Mutual Funds - Beginner to Advanced | 4h 8m | ✔ | |
| Mutual Fund (Module #1) - The Fundamentals | 54m | ✔ | |
| Mutual Fund (Module #2) - Mutual Fund Investment Process | 4h 8m | ✔ | |

MODULE 2: Mutual Funds Demystified

| Courses | No. of Hours | Certificates | Details |
| --- | --- | --- | --- |
| Mutual Funds Online Training | 2h 8m | ✔ | |
| Mutual Funds Structure | 1h 22m | ✔ | |
| Mutual Funds SIPs, NAV and Case Study | 2h 19m | ✔ | |
| Intro to Hedge and PE Funds | 1h 57m | ✔ | |

MODULE 3: Mock Tests & Quizzes

Courses
No. of Hours
Certificates
Details
Test - Mutual Funds Mock Quiz
Test - Mock Quiz Mutual Funds
Test - Mutual Funds Assessment Test
Goals
These Mutual Funds Tutorial are a learning gateway for those who are associated in any form with investments in mutual funds. The learners are expected to gain clarity on the practical aspect of mutual fund management, different options under mutual funds, risks & rewards linked to mutual funds, and structure of mutual funds in India.
Objectives
The course is aimed at establishing an understanding of mutual funds.  By the end of the course, the learners are expected to develop a niche on mutual funds concepts. The training is designed to cover the aspects relating to basic concepts in mutual funds, fund management, different investment types in mutual funds, as well as financial and accounting treatment of the funds.
Course Highlights
The mutual funds tutorial will commence with a session on the basic concepts of mutual funds including a general overview, structure of mutual funds, and offer documents. The learners will also be explained about advanced concepts related to accounting, valuation, and taxation of mutual funds.
The course is further divided into two modules for better understanding and quick learning of the participants. In the first module, an understanding will be developed on general aspects of mutual funds such as its meaning, viability, investment distribution, structure, and management of funds. The module will also cover the role of compliance officers, registrar, the meaning of Asset Management Company (AMC), transfer agent, and custodians in mutual funds.
The second module of the online mutual funds training will take learners through the practical world of mutual funds. You will be trained about the procedure for investment in New Funds Offer (NFO), investors' rights & obligations, classification of mutual funds, other equity schemes, growth & value investing, asset under management, etc. shall be covered. Accounting and financial aspects relating to mutual funds such as NAV, fund fact sheet, expense ratio, portfolio turnover, cash levels in a portfolio, exit loads, interest rate risk, credit risk, yield to maturity, pricing of debt instruments, indexation, and capital gain taxation will also be discussed.
The comprehensive mutual funds tutorial will update the learners about equity portfolio management, performance evaluation, mutual fund accounting, and risk evaluation.
In the next session, you will get to know in detail about types of mutual funds and their management along with practical working and benefit analysis of different funds.
Learners will get an understanding of Fund SIP and a case study of mutual fund prospectus will be presented before them.
Knowledge will be imparted on basic hedge funds and basic private equity.
Mutual Funds Course – Certificate of Completion
What skills will you learn in this Course?
Mutual Funds: You will acquire skills regarding asset management, portfolio management, and investment in different products of mutual funds
Mutual Fund Accounting: You will learn the accounting and valuation skills for mutual funds. The course provides guidance on the calculation of Net Asset Value (NAV) of units of mutual funds.
Mutual Fund Taxation: Income on mutual funds can be earned in two ways, i.e. by income distributions by funds and capital gains on the sale of mutual fund units. You will understand the taxation aspect of the mutual funds as to how the income is taxed as per the existing tax laws.
Investing: The training will update you about various investment products such as hedge funds, index funds, ETFs, debt funds, etc. Also, you will understand various schemes in mutual funds such as growth options, dividend reinvestment, and so on. You can use this information for mutual fund investments.
Pre-requisites
The learners are expected to have an understanding of all financial concepts and computers so that they can grasp the contents of the course easily.
Basic working knowledge of excel is a must.
Learners shall have a genuine interest in the mutual funds as only then the course will be an interesting one for them.
Target Audience
Market investors
Mutual fund distributors
Mutual fund agents
Brokers and sub-brokers
Market analysts and researchers
Students desirous to learn the subject
FAQ's- General Questions
---
How many hours will I need to spare for these Mutual Funds Tutorial?
The course is about 16 hours long and is divided into seven sections to cover the numerous concepts of mutual funds.
How can I expect the course to help me with my career?
If your job profile is related in any manner to the investment market then the course will prove to be a helpful one for you. It will provide you a deep understanding of mutual funds and you will be able to apply the same in the practical world. Also, if you are a student and planning to give exams on mutual funds, the course is perfect for you as it will solve all your queries regarding mutual funds.
I am an investor; how is this online mutual funds training going to help me?
Investors will find the course very useful due to the fact that it will help them gain an understanding of the various products available in the mutual fund segment and the taxation of such products.
I do not have any knowledge about financial concepts; can I join the course?
It is better to have a basic understanding of the financial concepts before joining this online mutual funds training. Thus, it is advisable to first update yourself about the key financial concepts and then join the training.
Sample Preview
---
Career Benefits
The course is designed for those who are related to investment, portfolio management, and mutual fund accounting. The training will help you develop a good understanding of the mutual funds market. Here is how the training can help you accelerate your career:
If you are a mutual fund agent the course will update you about the various types of mutual fund products such as debt funds, ETF, hedge funds, and so on. This will help you improve your marketing skills with respect to mutual funds.
This online mutual funds training can help financial advisors to get a better understanding of the benefits of various types of funds and they can advise their clients accordingly.
For persons who aspire to be a fund manager, this course may be a good start to update yourself about the mutual fund market and fund management.
All learners will get comprehensive training on mutual funds and their types.