Learn from Home Offer TAKE THIS BUNDLE
MICROSOFT EXCEL - Beginners to Pro
16+ Hours of HD Videos
3 Courses
4 Mock Tests & Quizzes
Verifiable Certificate of Completion
Lifetime Access
TAKE THIS BUNDLE
* One Time Payment & Get Lifetime Access
What you get in this MICROSOFT EXCEL - Beginners to Pro?
16+ Hours
3 Courses
Mock Tests
Course Completion Certificates
Lifetime Access
Self-paced Courses
Technical Support
Mobile App Access
Case Studies
About MICROSOFT EXCEL – Beginners to Pro Course
| | |
| --- | --- |
| Courses | You get access to all 3 courses and 4 Mock Tests. |
| Hours | 11+ Video Hours |
| Core Coverage | The course covers fundamental Excel tasks like accessing and saving files, cell formatting, and functions (IF, COUNT, SUM). It includes Pivot Tables, Charts, and Graphs. The advanced segment enhances skills with LOOKUP, INDEX, MATCH, data validation, arrays, charts, and What-If Analysis. |
| Excel Templates Included? | Yes. All templates are downloadable. |
| Course Validity | Lifetime Access |
| Eligibility | The Microsoft Excel course is open to beginners, professionals, students, entrepreneurs, and individuals seeking to enhance their Microsoft Excel skills regardless of their background. |
| Pre-Requisites | A basic Microsoft Excel course requires no specific prerequisites, though basic computer understanding is helpful. For advanced courses, having a basic understanding of Excel functions would benefit. |
| What do you get? | Certificate of Excellence for all 3 courses |
| Certification Type | Course Completion Certificates |
| Verifiable Certificates? | Yes, you get verifiable certificates for each course with a unique link. The link can be included in your resume/Linkedin profile to showcase your enhanced Microsoft Excel Skills. |
| Type of Training | Video Course – Self-Paced Learning |
MICROSOFT EXCEL – Beginners to Pro Course Curriculum
---
MODULE 1: Essentials Training

| Courses | No. of Hours | Certificates | Details |
| --- | --- | --- | --- |
| MS Excel Overview | 1m | ✔ | |
| Microsoft Excel - Master Basic Excel Skills in 6 Hours | 6h 44m | ✔ | |
| Learn Microsoft Excel from A-Z: Advanced Level | 9h 21m | ✔ | |

MODULE 2: Mock Tests & Quizzes

Courses
No. of Hours
Certificates
Details
Test - Excel Mini Quiz
Test - Mini Quiz Excel
Test - Excel Assessment Test
Test - 2023 - Excel Mock Exam
Why Learn MICROSOFT EXCEL – Beginners to Pro?
This Microsoft Excel Course covers everything you need to master from basic to advanced levels. It takes a quick tour from accessing Excel files to saving the files, formatting cells, math operations, and functions like IF, COUNT, and SUM. Also, Pivot Tables, Charts, and Graphs. This advanced Excel course elevates your skills with advanced functions like LOOKUP, INDEX, MATCH. You will also learn advanced tools for data validation, arrays, charts, and What-If Analysis.
Certificate of Completion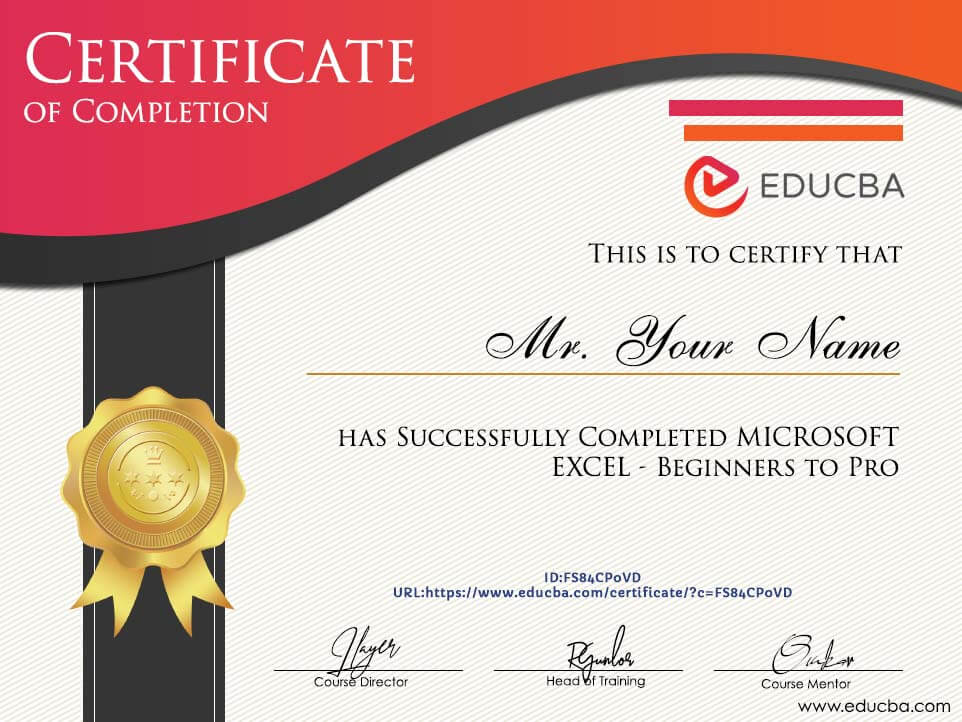 ---
Pre-requisites
Willingness to Learn Excel: Participants should have a strong desire and openness to acquire Excel skills.
Basic Computer and Operating System Knowledge: Familiarity with computer basics and navigating operating systems is required for a smooth learning experience.
Microsoft Excel Installation: Ensure Microsoft Excel is installed on your computer to participate in the course and practice the concepts effectively and actively.
Target Audience
Beginners with no prior experience in Microsoft Excel.
Students and professionals seeking to advance their skills from basic to advanced level.
Entrepreneurs and business owners looking to manage data and make data-driven decisions efficiently.
Which skills will you learn in this  MICROSOFT EXCEL – Beginners to Pro course?
In this Microsoft Excel – Beginners to Pro course, you will learn the following skills:
Excel Basics: Familiarize yourself with the functions, formulas, navigation, and essential tools.
Formulas and Functions: Master Excel's built-in formulas and functions for calculations and data manipulation, such as IF Function, SUM function, TRIM, TRANSPOSE, CHOOSE, VLOOKUP.
Data Analysis: Explore various data analysis tools, including sorting, filtering, and conditional formatting.
Data Visualization: Create dynamic charts and graphs to present data visually appealingly.
Pivot Tables: Understand how to use pivot tables for advanced data analysis and summarization.
Advanced Functions: Dive into more complex functions like VLOOKUP, HLOOKUP, and INDEX-MATCH.
Excel Tips and Shortcuts: Discover time-saving tips and keyboard shortcuts to work more efficiently.
Career Benefits
The MICROSOFT EXCEL – Beginners to Pro course offers several career benefits that can significantly enhance your professional opportunities:
Job Opportunities: Learning Microsoft Excel provides valuable skills for diverse job opportunities, enhancing career prospects.
Efficient Data Handling: Excel skills make you more efficient at tasks.
Career Promotion: Excel proficiency in data analysis, automation, and efficient problem-solving skills can help you achieve higher positions at work.
Decision-Making Skills: With this Ms Excel Course, you can make better decisions using data analysis.
Financial Analysis & Modeling | IT Sector FAQs – General Questions
---
What version of Microsoft Excel is required for the course?
Any version of Microsoft Excel (2010, 2013, 2016, 2019, or Microsoft 365) will work for this course.
Can this course help me advance my career in finance and data analysis?
Yes, mastering Ms Excel Course is beneficial for careers in finance, data analysis, and many other industries that rely on data management and reporting.
Will the course help me present data effectively in reports and presentations?
Yes, you will learn data visualization techniques, including creating charts and graphs, to present data with clarity and impact.
Is this course self-paced, or are there specific start and end dates?
This course is typically self-paced, allowing you to start and finish at your convenience without specific start or end dates.
Are additional resources provided, such as downloadable materials or cheat sheets?
Some courses offer downloadable resources, cheat sheets, and supplementary materials to enhance your learning experience.
Reviews/Testimonials
---
Microsoft Excel For Beginners

Johannes Loots
This Microsoft Excel For Beginners is the best thing that i could ever attend in my life, it has so many advanced stuff in the course that you cant ever start to explain to someone,, Please attend this it will give you a big boost with Excel.
Power Pivots in Excel Course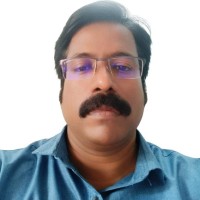 Fredric C
Pivot table is a built in feature in excel. This excel course helped me how to add this feature. Understood how to import data, inserting functions, test connection, change column names, creating a pivot chart with various variables, difference between pivot table and power chart, how to create two pivot charts for the same data, how to create four pivot chats for the same data. Simply awesome course how to create pivot table.
Microsoft Excel Advanced

Tendayi Mloyiswa
I really enjoyed your Learning structure, excellent knowledge of using Advanced Microsoft excel. Thank you! Presentations were interesting, good slides and videos that kept me engaged. A real eye-opener, I found the course refreshing and motivating – there were many elements of my experience at work that I recognized from this that can be made better. I feel better equipped to manage after completing the course. This was my objective at the beginning. I would recommend the course as it provides good learnings, the course is practical and informative. Intensive, but well-paced. All topics were relevant to the 'real world' and lots to work on after the course. Thank you.
Well explained excel features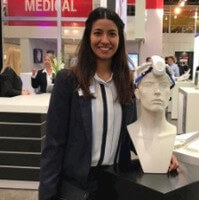 Navneet Kaur
This Excel VBA training is really helpful for those who have a strong passion for learning excel. The way the formulae and features are explained is quite good. Also the pace of teaching is good. The files attached for practice makes it easier for people to apply what they have learned and check whether they have understood the course.
Basic Excel Training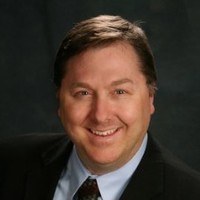 Thomas J. Young
Excellent course for beginners and experienced Excel users. This basic course fills gaps in knowledge. I have reviewed this course for use in training staff. Information is presented with clarity and in a logical pedagogical sequence. Experienced users can easily fast forward to get to the relevant nuggets of information that might be new to them. For the novice/beginner, this Excel VBA Certification course covers the key foundational elements you'll need to use 80% of the time.