Learn from Home Offer TAKE THIS BUNDLE
INVESTMENT BANKING Course Bundle - 162 Courses in 1 | 58 Mock Tests | World's #1 Training
Investment Banking Training is an awesome bundle of 162 Investment Banking Courses, projects with 567+ hours of video tutorials and Lifetime access. This course includes various aspects about IB such as Financial Modeling, Valuation, Mergers & Acquisitions, LBO Modeling, Private Equity, Hedge Funds.
TAKE THIS BUNDLE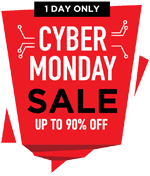 * One Time Payment & Get Lifetime Access
What you get in this INVESTMENT BANKING Course Bundle - 162 Courses in 1 | 58 Mock Tests | World's #1 Training?
567+ Hours
162 Courses
Mock Tests
Course Completion Certificates
Lifetime Access
Self-paced Courses
Technical Support
Mobile App Access
About INVESTMENT BANKING Course Bundle
| | |
| --- | --- |
| | |
| Courses | You get access to all 162 course, Projects bundle. These 162 courses are further divided into various modules. |
| Hours | 567+ Video Hours |
| Core Coverage | Financial Modeling in Excel, DCF Modeling, Relative Valuations, Comparable Comps, Mergers & Acquisitions, LBO Modeling, Private Equity, Bank Modeling, Hedge Funds, Commodities, Forex, Technical Analysis |
| Excel Templates Included? | Yes. All templates downloadable |
| Course Validity | Lifetime Access |
| Eligibility | Anyone serious about learning Investment Banking and wants to make a career in this Field |
| Pre-Requisites | None (Basic accounting knowledge should help) |
| What do you get? | Certificate of Excellence for each of the 162 courses, Projects |
| Certification Type | Course Completion Certificates |
| Verifiable Certificates? | Yes, you get verifiable certificates for each course with a unique link. These link can be included in your resume/Linkedin profile to showcase your enhanced Investment Banking Skills |
| Type of Training | Video Course – Self Paced Learning |
---
INVESTMENT BANKING Course Bundle Curriculum
What is Investment Banking?
Investment banking is not like other commercial banks that accept deposits. Rather these banks help the large institutions/organizations raise capital. Here are a few typical functions of an investment banking division of a bank –
IPOs: Investment banks help private companies get listed on the stock exchanges by initial public offering (IPO). Investment banks help these companies by providing underwriting services and also by facilitating as an intermediary between the FED (foreign exchange department) and organizations.
Mergers & Acquisitions Advisory:

Investment banks help their clients in M&A advisory by providing security issuance, conducting negotiation for reaching a target for a client, or being a facilitator between the client and the bidder.
Management of big investments:

The investment banks often handle big clients and their investments and advise these organizations how they should be investing their money to get the maximum value out of their investment portfolio.
Research:

Many investment banks also provide research advisory. They look at different companies and help their clients decide whether they should buy or sell the shares of a company or not. Investment banks do their research and create reports that help their clients take the final call.
Investment banks handle both buy-side and sell-side clients. Under the buy-side, the investment banks serve hedge funds, asset managers, retail investors, etc. And under the sell side, the investment banks advise large corporates.

Industry Growth Trend
The Financial Services Application Market is expected to grow from $66.92 billion in 2014 to $103.66 billion to 2019, at a Compound Annual Growth Rate (CAGR) of 9.1% during the forecast period 2014-2019.
[Source - MarketsandMarkets]
Average Salary
Average Salary
$64,744 per year
The average salary for an Investment Banker is $64,744 per year in the United States.
[Source - Indeed]
Skills you will learn in this 

course?
If you want to be a successful investment banker, you need a lot of skills. The reason this investment banking course stands out because it provides you a comprehensive framework of the right skills that you can master at your time and your convenience.
Here are the skill-sets that you will learn from this investment banking course –
Investment & Financial Analysis, Reporting:

This is the most important skill among all. And we go in-depth about investment, financial analysis, and reporting. You will learn these skills at the core as well as an advanced level.
Financial modeling & valuation:

Very few investment banking courses teach this. But you will learn both financial modeling & valuation which can be a separate course in itself.
MS Excel, Macro, & VBA Programming:

Learning MS Excel (both basics & advanced) are the most important part of any financial course. Along with that if you know how to do macro and VBA, it would be the icing on the cake. This investment banking training course teaches you all and more.
Soft skills:

Hard, technical skills are important; but if they're not coupled with the soft skills, they don't have value. We understand this and that's why we also included soft skills in this investment banking course as well.
Project Highlights
25+ Industry Projects
Hands-on Instructor-led Case Studies
Perform financial analysis on Live company data
Build a financial & Valuation Model from scratch
Forecast Target Price of Shares
Showcase Projects in your CV/Linkedin
Investment Banking Training Projects
Financial Modeling - Banking Sector
Financial Modeling - Real Estate Sector
Financial Modeling on Consumer Goods & Services Sector
Financial Modeling of a Comglomerate Sector
Financial Modeling - Automobile Sector
Financial Modeling - Indian Telecommunication Sector
Financial Modeling - American Telecom Sector
Financial Modeling - Media & Entertainment Sector
Financial Modeling - Retail Sector
Financial Modeling - Broadcasting Sector
Financial Modeling of Paint Sector
Financial Modeling for a Biotech Sector
Equity Research on Pharmaceutical Sector
Financial Modeling of Travel & Tourism Sector
Equity Research of Capital Goods Sector
Financial Modeling of Petrochemical Sector
Merger Modeling
Reverse Merger Modeling and Valuation
DCF Modeling using Microsoft Excel
Hedge Funds - Case Studies
Investment Banking 

course – 

Certificate of Completion
---
---
Pre-requisites
Basic understanding of accounting, finance, and investment banking market: You don't need to know everything. But it would help to know the basics – finance terminologies, basic accounting, basic excel
An ache to be an investment banker: Everything starts from a motive, a drive, a purpose. If you ache to be an investment banker, this course is for you. Until you have that ache, that drive, you won't be able to go through (and grow through) the sheer comprehensiveness of this investment banking training.
Target Audience
Finance students who want to become investment bankers: This investment banking course isn't designed for all. It's specifically for those who have the ambition of seeing them as an investment banker. This course is designed in such a way that you would be able to follow through the entire sets of modules and practice them on your own.
Finance professionals that dream of becoming investment bankers: If you're in the finance domain and dream of becoming an investment banker, do this course. This course has everything you need to become a full-proof investment banker.
FAQs – General Questions
---
Why should I do this investment banking course?
Because there is no course on investment banking in the market that's so good, so comprehensive, so detail-oriented, and so practical.
Would this course help if I'm already an investment banker?
Why not? It's always better to refresh the fundamentals.
Would this course help me become an investment banker?
It surely will. But there are a couple of things you need to keep in mind. First, it will work only if you work on the material. And secondly, this investment banking course is designed to teach you all the skills you need to learn, but to learn and apply these skills in the real world, you need to practice and course-correct and take the help of this investment banking training as many times as you need.
Career Benefits
You will learn multiple skills: This course is aimed at investment banking professionals or students that want to become investment bankers. But if you do this course, you will not only learn the investment banking skills, you will also learn financial analysis, financial modeling, valuation, MS Excel, and also soft skills.
You will get an edge over others: What would be the difference between someone that does this investment banking course and another that doesn't? The answer is huge. Doing this investment banking training will give enough edge over your peers in your job.
You will get a promotion or have more responsibilities: The obvious result of mastering so many skills is that you get promoted to your next level or gain more responsibilities.
You will get an opportunity to practice a lot of skills for life: You will get an opportunity to practice these skills as many times as you want and whenever you feel you need a little nudge from one of our instructors.
Reviews/Testimonials
---
Amazing
It's very structured and easily understood for a student who didn't know anything about investment banks like me. However, They could make it better with a more detailed difference between investment banks and the boutique one, and add more entertaining animations and pictures. But overall it's amazing! 4.5/5!
Linked
Rakha Purbawisesa
A quick look at investment banking
Thanks so much for introducing this investment banking training, Am lucky that I landed on this website at the right time I needed it. There quite a several things I have learned from this investment banking training and I feel I should take on an advanced course for investment banking and be a professional.
Once again thank you so much for the free offer.
Niwasasira Czech
Positive
The course has helped begin the finance course. I am aware of the nitty-gritty of the industry I want to venture into it. This investment banking training can help a bachelor's student get a hold of IB and this can help in the interview preparations. I recommend this course to everyone looking for this industry.
Linked
Gautam Singhi