Learn from Home Offer TAKE THIS BUNDLE
EQUITY RESEARCH ANALYST Certification Course Bundle - 23 Courses in 1 | 8 Mock Tests
This Equity Research Certification is an awesome bundle of 23 courses with 93+ hours of equity research course video tutorials and Lifetime access. This training will enable you to learn how to project a company's financials and perform valuation to determine the target price of the share.
TAKE THIS BUNDLE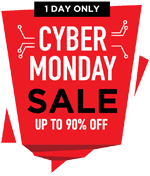 * One Time Payment & Get Lifetime Access
What you get in this EQUITY RESEARCH ANALYST Certification Course Bundle - 23 Courses in 1 | 8 Mock Tests?
93+ Hours
23 Courses
Mock Tests
Course Completion Certificates
Lifetime Access
Self-paced Courses
Technical Support
Mobile App Access
EQUITY RESEARCH ANALYST Certification Course Bundle – A Synopsis
---
| | |
| --- | --- |
| | |
| Courses | You get access to all 23 courses, Projects bundle. |
| Hours | 93+ Video Hours |
| Core Coverage | Equity Research including Fundamental analysis, Financial Modeling, and Valuation of a Live company |
| Excel Templates Included? | Yes. All templates downloadable |
| Course Validity | Lifetime Access |
| Eligibility | Anyone serious about learning Equity Research and wants to make a career in this Field |
| Pre-Requisites | None (Basic accounting knowledge should help) |
| What do you get? | Certificate of Excellence for each of the 23 courses, Projects |
| Certification Type | Course Completion Certificates |
| Verifiable Certificates? | Yes, you get verifiable certificates for each course with a unique link. These link can be included in your resume/Linkedin profile to showcase your enhanced Equity Research Skills |
| Type of Training | Video Course – Self Paced Learning |
| Software Required | MS Excel |
EQUITY RESEARCH ANALYST Certification Course Bundle Curriculum
---
Before we discuss the prerequisites and target audience and answer your questions, let's talk about the equity research training curriculum.

Project Highlights
6+ Industry Projects
Hands-on Instructor-led Case Studies
Perform financial analysis on Live company data
Build a financial & Valuation Model from scratch
Forecast Target Price of Shares
Showcase Projects in your CV/Linkedin
Equity Research Training Projects
Financial Modeling of Siemens AG
Equity Research - Indian Telecommunication Sector
Equity Research - Automobile Sector
Banking Sector Financial Modeling
Merger Modeling Training
Corporate Valuation - Beginner to Pro in Microsoft Excel
DCF - Discounted Cash Flow
Comparable Comps - Comparable Company Analysis
Comprehensive Relative Valuation Training
Certificate of Completion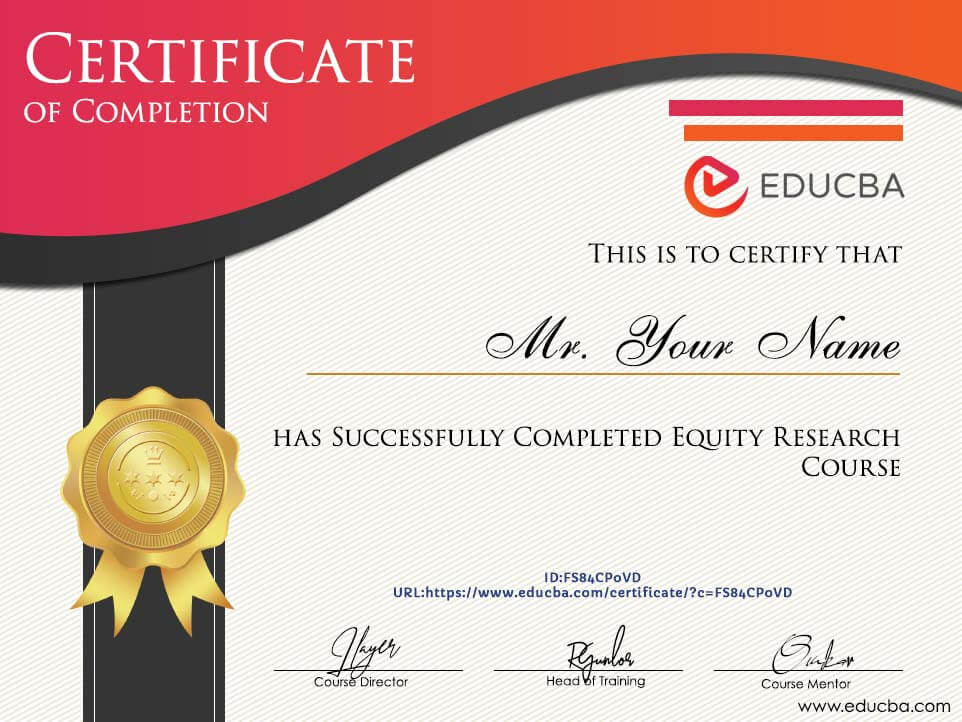 ---
What is Equity Research?
Equity research analysis is a complex undertaking. It involves financial analysis, financial modeling, looking at the fundamentals of the company, financial statement analysis, scenario analysis, and a lot more.
When we talk about equity research, it can be from both the buy-side and sell-side of a firm. Equity research analysts look at the market, gauge the trends, analyze the factors, and also try to understand the impacts of market trends on business outcomes and stocks of different companies.
There are two other factors that we think you should care about. One is commodities. To be an equity research analyst, you should know a lot about commodities, its trends, how to invest in commodities, etc. Another is deals about bonds. ER mainly deals with these two things. But ER analysts also look at the macroeconomic view of the market, conducting the derivative analysis with the derivative department of the brokerage firm.
Plus. you need to be able to have a helicopter view of the financial affairs of the company and will be able to understand the trends of the industry and you should thoroughly look at each statement and also do the financial modeling and valuation whenever it would be required.

Industry Growth Trend
The Financial Services Application Market is expected to grow from $66.92 billion in 2014 to $103.66 billion to 2019, at a Compound Annual Growth Rate (CAGR) of 9.1% during the forecast period 2014-2019.
[Source - MarketsandMarkets]
Average Salary
Average Salary
$64,744 per year
The average salary for an Investment Banker is $64,744 per year in the United States.
[Source - Indeed]
Skills you will learn in this c
ourse?
In this Equity Research analyst certification, you will get to learn many, many skills. Here's a list of tangible skills you would learn from this Equity research course –
MS Excel: Even if as an ER analyst, it's given that you should know MS Excel, we haven't left anything to chance. So, we will begin the course with the basics and the advanced level excel.
Valuation: This is one of the most important skills you would learn in this Equity research course. You will learn the dividend discount model (DDM), discounted cash flow (DCF), and also how to calculate enterprise value (EV) and relative valuation. Along with that, you will also learn how to apply this knowledge in real life.
Research report writing: This is again not being taught in every ER course. So, in this Equity research course, you will also learn how you should approach ER report writing. And with practice, I would be able to write incredible ER reports.
Pre-requisites
Willingness for a career in equity research: The only prerequisite to this course is your interest in equity research. If you're a finance student but you don't have any interest in equity research, you will not get the best value out of this course.
Basic knowledge of finance: This Equity research course consists of a lot of advanced concepts. Without the basic knowledge of finance, it wouldn't be possible for you to grasp the entire course under 93+ hours.
Target Audience
Students of finance: This is an ideal course for those students that want to build a career in equity research. But make sure you love data, analysis, research, investments, and writing.
Professionals of finance: If you're a juncture at your career and want to shift from one to another, equity research may be the career you should look for. If you love research and analysis, you would love this course. This Equity research course will guide you step by step on how to become an equity research analyst.
Equity Research Training FAQs – General Questions
---
Why should I do this Equity research training course?
You shouldn't if you want to pursue something else. But if you want to build a career in equity research, this course is the most significant one you would ever do.
How much time do I need to invest after doing the course?
This Equity research course is something that you can take on again and again and again. And perfection depends on how much you work on yourself and the materials you receive.
I'm not a finance professional, should I do this Equity research course?
No. First, I have a basic knowledge of finance. You can opt for a basic finance course and then go ahead and do this course.
Career Benefits
Comprehensive equity research module: We are certain that you wouldn't get any better course than this on equity research. If you want to master equity research and aim to be an equity research analyst, this is a must-do course for you.
You will be way ahead than your peers: We don't believe in competition either, but what if you do this course and they don't? The obvious side-effect is that you would be way ahead than your peers – and you would rather feel amazing being the center of the crowd.
With the right application, you will become an equity research analyst: This Equity research course works if you will work. And with the right use of the material, you will achieve your dream of becoming an equity research analyst. And you will also master several skills (financial analysis, financial modeling, valuation, MS Excel, ER report writing) in a go.
Reviews/Testimonials
---
Satisfied with course
The course was up to the mark, Only relevant was taught in the course, as said in the introduction. Minto's Pyramid approach was a nice and useful method, which would be handy in making all projects/Reports.
The readability statistics were also interesting and completely new. Great work by the content creator.
Linked
Prateek Chawla
Great overview of Report Writing
This was a great overview to get the gist of what report writing entails. The instructor's humorous inflection as you got deeper into the course made it an enjoyable review. The instructor was clear and concise going through each example presented within each segment which was extremely appreciated. Using real-life examples made grasping the information very helpful. Will take instructors' advice for other courses offered that utilizes what was reviewed.
Romona Robinson
Equity Research Report Writing Training
Incredibly informative and easy to follow. Excellent overview of critical components with complete and thorough instruction. All topics addressed clearly and concisely. Case studies helped to tie all aspects of the instruction together. A complicated topic presented in an easy to understand and follow package. I also appreciated the added instruction of using Microsoft Word tools to aid in assessing writing quality.
Brandon Hall
Good course
Good course. I liked the examples. The Instructor is best, He communicates information exceptionally clearly and efficiently, adds humor, and uses relevant examples to make connections between course material and the real world. I have nothing bad that I can think of to say about his style of and proficiency at teaching. I would recommend this course to those looking to take this course
Linked
José Agostinho Pedro
Excellent! Financial Modelling Course
The course layout was structured in a clear, thoughtful manner. The course instructor gave practical examples to illustrate basic accounting concepts (which was a good reminder). Some real-world advice was provided by the instructor, at the beginning (understanding the users of the financial model) and at the end (interview questions, common mistakes). That was a good heads up of what to expect in the real world.
Linked
Cheng Zhongyi