Learn from Home Offer TAKE THIS BUNDLE
CFA LEVEL 2 Prep Course Bundle - 16 Courses in 1 | 8 Mock Tests
This CFA Level 2 Training is an awesome preparatory course for the Chartered Financial Analyst Program (CFA), administered by the CFA Institute. This course includes training on the core concepts of finance of 128+ hours of video tutorials and Lifetime access and several mock tests for practice. It is to help you prepare well and clear your CFA Level 2 examination.
TAKE THIS BUNDLE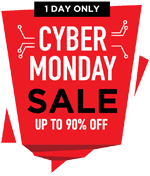 * One Time Payment & Get Lifetime Access
What you get in this CFA LEVEL 2 Prep Course Bundle - 16 Courses in 1 | 8 Mock Tests?
128+ Hours
16 Courses
Mock Tests
Lifetime Access
Self-paced Courses
Technical Support
Mobile App Access
Case Studies
You may ask how? And here's the answer. Do this course and you won't need to look at anything else.
CFA LEVEL 2 Prep Course Bundle at a Glance
Here, let's look at the following details about the CFA Level 2 prep course:
---
| | |
| --- | --- |
| | |
| Courses | You get access to all study material of CFA Level 2 Exam |
| Hours | 128+ Video Hours |
| Core Coverage | Ethics & Professional Standards, Equity Investments, Alternative Investments, Corporate Finance, Portfolio Management, Quantitative Methods, Fixed Income, Economics, Derivatives, Financial Reporting & Analysis |
| Excel Templates Included? | Not Applicable. |
| Course Validity | You get Lifetime Access. No limit on the number of times you can view this course. |
| Eligibility | Anyone who is serious about CFA Level 2 Exam and has cleared CFA Level 1. |
| Pre-Requisites | None (Basic accounting knowledge should help) |
| What do you get? | Complete Training on CFA Level 2 Syllabus |
| Type of Training | Video Course – Self Paced Learning |
CFA LEVEL 2 Prep Course Bundle Curriculum
---
Before we talk about the target audience, prerequisites, FAQs, let's have a look at the course curriculum –

---
Industry Growth Trend
The Financial Services Application Market is expected to grow from $66.92 billion in 2014 to $103.66 billion to 2019, at a Compound Annual Growth Rate (CAGR) of 9.1% during the forecast period 2014-2019.
[Source - MarketsandMarkets]
Average Salary
Average Salary
$64,744 per year
The average salary for an Investment Banker is $64,744 per year in the United States.
[Source - Indeed]
Pre-requisites
You should have cleared CFA Level 1: If you haven't cleared CFA Level 1 exam, it doesn't make sense to do this course. Only when you are on CFA Level 2, this course would be valuable to you.
Willingness to clear the CFA Level 2 exam in one go: If you don't want to clear the exam in one go, then you can do some other course. This 128+ hours course is designed in such a way that if you do the course and practice the material, you will clear the exam in one go.
Target Audience
CFA Aspirants: If you would like to be certified CFA professionals, this course is just for you.
Finance professionals who have cleared CFA Level 1: If you've cleared CFA Level 1 and looking for something that will help you prepare and clear CFA Level 2, this is the best course in the market.
FAQ – General Questions
---
Why should I do this CFA Level 2 course?
Because this is the best course in the market for CFA Level 2. If you do this course, you will be able to clear the exam in one go.
Do I need to study any additional resources?
You may. Anything extra would always help. But if you follow the curriculum and practice what you learn in this course, that would be enough.
Who would teach me in this CFA Level 2 training course?
We have industry experts who have designed and would instruct you in this course. You will never go wrong with their instructions.
Course Testimonials
---
Knowledgeable
This course is very useful for future education. It is more related to finance. It is very easy to understand & to memorize also. I have got very much of excel knowledge. It is very easy to understand the entire balance sheet and very easy to understand finance sector work.
Rohan Vijay Dance

Simplified
CFA Level 2 course is a very well structured and simplified training course. The trainer has a student focus and keeps you engaged throughout the lectures. This is a huge bonus. The lectures are short, straight to the point and well-illustrated making it very easy to remember. The lectures have some of the best visual illustrations on the market. This keeps you engaged and makes it easy to go through several lectures without getting bored. They make the program look straight forward. I strongly recommend this course if you wanna save time. Thumbs up!
Rodwell Mwepu

Good Training
Really good videos. They made every concept very clear! Video lectures with a storyline made things much better. I'm really happy I and subscribed to this course bundle. Overall, it was a good experience. I had a great time. Very informative 100 hours + course. This course made my learning easier.
Bhavya Sehgal

Comprehensive Videos
This course teaches you the concepts of risk and expected return. This course presents an overview of the basic concepts and techniques used to construct financial portfolios. I learned about the investment process and understood economic, industry, and company analyses. After completing this course, one will be able to appreciate the details that go into the creation of investment portfolios.
Linked
Hunny Jain