Learn from Home Offer TAKE THIS BUNDLE
BOND TRADING Course
This Bond Trading/Fixed Income Trading Course includes 1 course with 3+ hours of video tutorials and Lifetime access. You get to learn Curve Trading, Managing interest rate risk & Bond portfolio management
TAKE THIS BUNDLE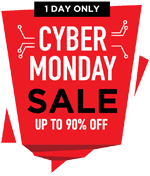 * One Time Payment & Get Lifetime Access
What you get in this BOND TRADING Course?
3+ Hours
1 Courses
Course Completion Certificates
Lifetime Access
Self-paced Courses
Technical Support
Mobile App Access
Case Studies
About Bond Trading Course
| | |
| --- | --- |
| | |
| Course | You get instant access to this 1 Bond Trading Course, Projects |
| Hours | 3+ Video Hours |
| Core Coverage | Curve Trading, Managing interest rate risk & Bond portfolio management |
| Course Validity | Lifetime Access |
| Eligibility | No eligibility as such. |
| Pre-Requisites | Basic knowledge about Bonds would be preferable |
| What do you get? | Certificate of Excellence for the 1courses, Projects |
| Certification Type | Course Completion Certificates |
| Verifiable Certificates? | Yes, these are verifiable certificates. This means that you will be provided with a unique URL/Link which you can include in your resume/Linkedin profile for online verification. |
| Type of Training | Video Course – Self Paced Learning |
---
Bond Trading Course Curriculum
---
In this section, each module of the Bond Trading Course is explained.
Sr. No.
Course Name
Course Description
1
Bond Trading and Portfolio Management
This Bond Trading Course will teach you how to Value Bonds and compute the Bond Yield. The candidate will various techniques and strategies that are applied to generate gains for the company by taking advantage of the market situation. You will learn the below-mentioned topics :

Getting to Grips With Repos and Reverses
Term Structure of Interest Rates
Yield Curves
The Use of Benchmarks in Bond Pricing
Managing Interest Rate Risk
Curve Trading
Bond Portfolio Management
Investment Skills
Interest Rate Derivatives
Bond Trading Course – Certificate of Completion
 What Is Bond Trading?
In simple terms, Bond Trading refers to the buying and Selling of Fixed Income products in the Secondary market.
Bond Valuation refers to the process which is used to determine the fair market value of the bond by government and corporate companies.
Unlike the secondary market of stocks which are listed on the stock exchanges, bonds are generally traded over the counter ( OTC trades ) rather than a formal exchange.
There are various types of bonds in the Fixed Income market. Below mentioned are some of them :

Treasury bonds: They are issued by the government treasuries to finance its budgets and to manage the fiscal deficit of the country. They are generally risk-free investments and are therefore priced at lower yields. However, when the economy is down, these bonds do well with the investors.
Other US government bonds: they are issued by federal government agencies.
Investment Grade Corporate Bonds: They are issued by companies or financing vehicles with much stronger balance sheets and credit ratings.
High Yield Bonds: They are issued by companies or financing vehicles with much weaker balance sheets and credit ratings. These are normally issued by start-up companies who do not have a strong presence in the market and there is a risk of default as well.
Foreign bonds: In this, the issuer promises to pay off his obligations to the lender in foreign currency. They are issued in foreign currency and the repayment of the same also happens in foreign currency.
Mortgage-Backed bonds: Theses are backed by strong mortgages and the value of the bonds decreases as soon as the rate of the mortgage pre-payment rises.
Municipal bonds: They are issued by US state and local government bodies normally the municipal corporations.

It is more common in Investment Banks in the Fixed Income Trading division where bonds are bought and sold daily as and when an opportunity arises.
Generally, a Fixed Income Trader /dealer is been hired by the company to take care of the bond trading activities.
Example: Suppose an investor wants to buy a tax-free bond at an 8% yield. In this case, the trader will search for the bond in the market, buy that bond in his prop book and then sell it to this investor by keeping a small margin as his profit for helping the investor to get his Investment done and transferring the bond into his DEMAT.
Industry Growth Trend
The wealth management platform market was valued at USD 1.52 Billion in 2016 and is projected to reach USD 3.20 Billion by 2022, at a Compound Annual Growth Rate (CAGR) of 13.4% during the forecast period.
[Source - MarketsandMarkets]
Average Salary
Average Salary
$74,614 per year
The average salary for a Wealth Manager is $74,614 per year in the United States. Salary estimates are based on 1,404 salaries. The typical tenure for a Wealth Manager is 1-3 years.
[Source - Indeed]
 Which tangible skills you will learn in this Course?
An extensive bond market research since the trader is constantly on the desk seeking new opportunities to earn money. This course will help the candidate to learn the basics of bond trading and how the same is valued.
Pre-requisites
 Interest in Bond Market: To take any of this Course, one has to have the willingness to make a career in the Debt Market. He should have an interest in the Bond Valuations and trading of the same in the secondary market.
Graduate from Tier 1 University: The Candidate is expected to be a graduate from Tier 1 University to apply for this course since it requires a high level of Financial expertise in Fixed Income products.
Strong Analytical Skills: This Fixed Income Trading Course requires a high level of analytical skills in performing various valuations for the trading of fixed-income securities.
Strong Quantitative Skills: This Course will require the Candidate to be mathematically strong as he will be working more on Quantitative methods like bond Valuation, Gsec Valuation, NCD and CP Valuations, and Trading.
Target Audience
Students: It refers to the graduates who have just passed out of college and willing to start a Career in Debt Market as a Bond Trader.
Traders: It refers to those professionals who are already working in a Company in the Fixed Income trading division. This will help them to enhance their skills in the Fixed Income Space and keep them updated about the latest developments in the bond market
Risk Managers: This course will be very useful for those who are working in the Risk Management cell of the company to know more about the bond valuation and the strategies to control the Swings in the yields with the changes in the economy.
Statisticians: This course will also be good for those who are professionals in Statistics and are willing to make a career in the bond market space analyzing the Debt Instruments and tracking their movement daily to generate returns for the fund.
Anyone willing to learn about bond trading: It refers to those who are from a Non-Finance background and are willing to learn the debt market concepts and its applications in the secondary market.
FAQ's
---
Why Should I do this Fixed Income Trading Course?
To learn about the Basic Fundamentals of bond trading market and bond valuations
I don't have a background in Finance, Can I Do this Fixed Income Trading Course?
You can still do this Course as it teaches you the basics of the bond market and will help you to focus your career in the sales and trading desk in an Investment Bank.
Would this Bond Trading Course help me in my career advancement?
For Existing Working professionals It will help them update themselves and enhance their Debt Market Expertise by learning new bond trading strategies to maximize gains.
Can fresher or nontechnical background learners choose this Fixed Income Trading Course? Is this good for switching careers in different areas? 
The Candidates from Non-Technical Backgrounds are welcome to this course to have an understanding of the Dealings. A good opportunity for them to understand the bond market principles right from scratch.
Sample Preview
---
Career Benefits
At the end of this course, the candidate will be an expert in all the bond trading concepts and methodologies to perform the valuation of the same.  It will help the candidate to take up a job as a bond trader or a dealer in any of the Investment Banks or Broking House in the United States of America.
The working candidates will learn new techniques and strategies about bond valuations, Yield Curves, and Interest Curves and the trading of the same in the secondary market.
The candidates who are non-finance people will have an opportunity to learn the Basic principles of Debt Markets and their Working right from the beginning including how the same are traded over the counter.
This training will make the candidate ready to work in any organization in the Fixed Income trading desk focusing on only the secondary market trades and their execution.
The candidate can start his career as a junior trader and eventually head the Fixed Income desk planning strategies to gain maximum deals from the market.
There is a good chance to create a professional image in the market since this is a desk job and the trader is constantly on the phone talking with the market participants to get better deals for the company.
A good opportunity for the candidate to express himself and create a good network of traders community when he will start working in a corporation, this training will be an added advantage.
Reviews
---
Fixed Income Trading Course
I never thought that one course can change so much. I did this course and applied what I learned. And within a few months of practicing the concept,s I learned in this Bond Trading and portfolio management course quadrupled my earnings in fixed income trading. I recommend this course to every investor who is interested in fixed income trading.
Lisa K.
Bond Trading Course
I was not able to figure out what should I do after graduation. I did my graduation in finance and then one day while browsing the internet, I bumped into this course. And I immediately took this Bond Trading course. After doing this course, I am so fascinated by this fixed income trading that I'm thinking to become a fixed income trader. And I'm confident that with a bit of practice of what I learned here would open many doors for me.
Maurene Barot
Fixed Income Trading
I'm a senior professional in a fixed income trader. My friend recommended this course to me. I was skeptical in the beginning; but after doing this Bond Trading course, I learned a lot and I am feeling much more confident as a professional.
Ishita Shah