Learn from Home Offer TAKE THIS BUNDLE
ACCOUNTING Course Bundle - 44 Courses in 1 | 3 Mock Tests
This Accounting Course is a bundle of 44 courses with 155+ hours of HD video tutorials and Lifetime access and several mock tests for practice. Along with this professionally made training program, you get verifiable certificates for each of the 44 courses on Accounting! This is a fantastic training designed by Experts to make people aware of the Basic and advanced principles of Accounting to gain an in-depth Knowledge of the Accounting standards and its applicability in various situations.
TAKE THIS BUNDLE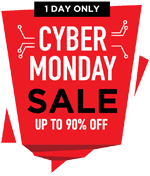 * One Time Payment & Get Lifetime Access
What you get in this ACCOUNTING Course Bundle - 44 Courses in 1 | 3 Mock Tests?
155+ Hours
44 Courses
Mock Tests
Course Completion Certificates
Lifetime Access
Self-paced Courses
Technical Support
Mobile App Access
Case Studies
Let's explore this Accounting Training in much more details.
About ACCOUNTING Course Bundle
---
| | |
| --- | --- |
| | |
| Courses | You get access to all 44 courses, Projects bundle. You do not need to purchase each course separately. |
| Hours | 155+ Video Hours |
| Core Coverage | Basic Accounting, Advanced Accounting, Cost Accounting, Management Accounting, IFRS, US GAAP, accounting for securities lending market, accounting for derivatives in hedge funds, accounting for repo transactions, depreciation accounting. |
| Course Validity | Lifetime Access |
| Eligibility | Anyone who is serious about learning Accounting and wants to make a career in this Field |
| Pre-Requisites | None |
| What do you get? | Certificate of Completion for each of the 44 courses, Projects |
| Certification Type | Course Completion Certificates |
| Verifiable Certificates? | Yes, you get verifiable certificates for each course with a unique link. These link can be included in your resume/Linkedin profile to showcase your enhanced skills |
| Type of Training | Video Course – Self Paced Learning |
ACCOUNTING Course Bundle Curriculum
Below mentioned is the detailed course curriculum that a candidate will undergo in his online accounting training course.

Goals
The training is specially designed to meet the learning desires of those who connected with the accounting field.  The course is a detailed one that will take you through various accounting concepts that will help you with practical application in real life.
Objectives
The course is aimed to provide the learners with essential concepts of accounting domains such as financial accounting, accounting standards, cost accounting, and other relevant concepts. At the end of the course, learners will be well equipped with knowledge regarding important accounting concepts.
Course Highlights
Below is a peek of what all will be covered in the course.
The training will commence with a lecture on the introduction to financial accounting.
A session will be run to explain concepts relating to income statements such as fiscal year and calendar year, the format of the income statement, profit margin calculations, non-recurring items, changes in accounting estimates, and methods of revenue recognition.
An understanding will be developed on the preparation of balance sheet and its various components such as current assets, current liabilities long-term assets, long-term liabilities, and shareholder's equity.
Learners will also gain knowledge about the preparation of cash flow statements using direct and indirect methods, along with practical examples.
As a next step, learners will be explained with the concept of goodwill calculation, future maintainable profits, and treatment of goodwill as per IFRS.
We will also understand the applicability of the purchase method and pooling method for accounting in case of business combinations such as a merger.
An understanding will be developed about accounting for bonds and the concept of present value for bonds.
A separate session will be there to deal with accounting relating to branches. Concepts such as branch accounting, independent branch, and the foreign branch will be covered.
As a next milestone, learners will be acquainted with the concept of related parties. Topics that will be discussed include related party transactions, disclosure requirements as per IAS 24 and Indian Companies Act, arms-length transaction, and role of the audit committee.
Regarding foreign currency translation, you will learn about its accounting treatment, forward contract, and exchange rate, hedging, and requirements as per US GAAP.
Accounting for deferred tax will also be covered to understand profit calculation, deferred tax assets, valuation allowance, and revalued assets.
Training will also take you through lease accounting and classification of leases.
The concept of special purpose entity will be covered to understand its features, structure, purpose, types, pros, and cons as well as accounting guidelines.
The overview will also be provided about business combinations and its various concepts such as its identification, acquisition method, treatment of intangible assets, income tax implications, and so on.
The lecture will be covered on LLPs, its formation, importance, and comparison with LLCs.
Training will also be provided for accounting for changes in ownership interest. We will understand situations in which parent's ownership interest changes.
Next, the introduction will be provided on cost accounting.
We will have a look on the cost sheet and its components, along with other concepts such as job costing and batch costing.
Learners will understand the process of cost allocation.
We will gain knowledge about decision making using marginal costing, opportunity cost, and types of costs.
A separate lecture will be there to deal with concepts of process costing and the treatment of joint products and by-products.
One will also learn about essential concepts of management accounting such as inventory types, EOQ, quantity discounts, break-even analysis, and so on.
A tutorial will be covered to understand the applicability of various IFRS.
Next will be an important session about various ASCs dealing with investments, GAAP history, and hierarchy, presentation of financial statements, income statement, statement of cash flow, revenue recognition, financial instruments, inventory, liabilities, not-for-profit entities, PPE and consolidation.
We will understand accounting for the securities lending market.
We will also gain insight into accounting for repo transactions.
Accounting for derivatives in hedge funds will be explained in the next step.
At last, we will gain an overview of the applicability of US GAAP.
---
Accounting Course – Certificate of Completion
What is Accounting?
It refers to the recording the Day to day Business transactions in the Books of Accounts and preparing the Financial Statements at the year-end.
In simple terms, Accounting refers to record-keeping of all the financial transactions of the Business daily to run the Business Smoothly.
It means Book-keeping of all the financial and Non-Financial Activities of the Business i.e it's the process of Summarizing, recording, analyzing the Transactions.
It can be divided into Management Accounting, Financial Accounting, Cost Accounting.
Every Company has an Accounts department to take care of the Financial Transactions of the Business and to provide with the latest Reports on the Performance to the Management.
In recent times, there has been a change in the Accounting Standards that need to be followed globally i.e Every Company should prepare its Financial Statements as per IFRS only so that all are comparable to each other.
Generally, a CPA is appointed by Companies to take care of the Accounting Activities of the Company.
Industry Growth Trend
The wealth management platform market was valued at USD 1.52 Billion in 2016 and is projected to reach USD 3.20 Billion by 2022, at a Compound Annual Growth Rate (CAGR) of 13.4% during the forecast period.
[Source - MarketsandMarkets]
Average Salary
Average Salary
$59,907 per year
The average salary for an Account Manager is $59,907 per year in the United States. Salary estimates are based on 21,158 salaries. The typical tenure for an Account Manager is 1-3 years.
[Source - Indeed]
Which tangible skills you will learn in the Accounting course?
You will be able to learn all the Basic Financial Accounting Concepts and Techniques are used in preparing the Financial Statements of a Company.
Cost and Management Accounting along with its application has been explained in this Accounting training
Advanced accounting concepts such as Depreciation accounting, Hedge fund accounting is covered
Finally, US GAAP and IFRS accounting standards are taken comprehensively as well.
Pre-requisites
Numerical Abilities: To take any of the above Courses, one has to have basic Mathematical Skills and should be good in numbers.
Willingness to make a career in Accounting: The Candidate who is looking out to make a career in the Accounting in future should take up this Online Accounting Course as it will enable him to lay a Strong Foundation right from the beginning of his College Days.
Quantitative Skills: These skills are very much required in this Online Accounting Course since the Candidate will work heavily on large Databases and Numbers and Mathematical Skills will play a crucial role in the Course Study.
Target Audience
Students: It refers to the Undergraduates or Graduates who have just joined College and willing to start a career in Accountancy. Since many Students take up Commerce after School is over, these will be the right audience for this Online Accounting Training.
Professional Accountants: It refers to the CA's, CS, MBA who are already working in a Corporate and are willing to enhance their Accounting skills further. These are the ones who want to update themselves about different types of Accounting and are willing to learn about Complex Accounting Treatment as per the Newly launched IFRS.
Anyone willing to learn about Accounts: It refers to those who are from Non-Finance background and are willing to learn the Accounting Concepts and its applications in the practical world.
FAQ's
---
Why Should I do this Accounting Training?
To learn about the Basic Fundamentals of Accounting and preparing the Financial Statements of the Company.
I don't have a background in Finance, Can I Do this Accounting Training?
You can still do this Accounting Course as it teaches you the basics of Accounting and will help you to focus your career in the Accounting profession.
Would this Online Accounting Course help me in my career advancement?
For Existing Working professionals It will help them update themselves and enhance their Accounting Skills by learning new techniques and accounting Standards which will help them excel in their Current Organization.
Can fresher or nontechnical background learners choose this Online Accounting Course? Is this good for switching careers in different areas?
The candidates from non-technical Backgrounds are welcome to this Accounting course to have an understanding of the Accounting angle of the Company. A good opportunity for them to understand the Accounting principles right from scratch through this accounting training.
Sample Preview
---
Career Benefits
At the end of this Accounting Training, the Candidate will be an Expert in all the Accounting Standards and its applications in the real world.  It will help the candidate to take up a Job as an Accountant in any of the CPA Firms or any of the Corporate Companies in the Accounts Department.
Working professionals will learn new Accounting Standards and their Applications which will help them to apply it in their Existing Organization.
Candidates who are Non-Finance people will have an opportunity to learn the basic principles of Accounting right from the beginning.
This Accounting Training will make you ready to work effectively and efficiently on large Databases and prepare the Financial Statements of the Company single-handedly.
It will also help the professionals to become experts in their respective fields by learning about the recently launched IFRS Standards that are accepted globally and this would be a very good opportunity to bank on.
Reviews
---
Accounting Training
This is a great course with very detailed videos and notes to provide a solid understanding of the material presented. Very nicely done and easy to understand and follow along for someone that is not as experienced with finance. I would highly recommend this Online Accounting Course and teaching the material to friends.
Linked
Jacob H. Brooks
Good Course!
The online accounting course was great and taught me a lot of information I've never been introduced to before! Being in the financial industry, I've been introduced to income sheet analysis before, but this accounting course built upon that knowledge and helped me further understand different components that I will be able to apply in the future
Jeffrey Guzzi
Very comprehensive
The online accounting training course is informative and the duration is just right. Suitable for beginners and those who wish to learn more about accountancy but don't know where to begin. It would be good to have a short quiz at the end to test for the learner's understanding. Looking forward to doing more courses on this platform.
Linked
PONG KE XIN STELLA
Impressive
I'm impressed! Excellent Introduction to Basic Accounting. I am not an accountancy graduate, but this online accounting course helped me a lot. One of the best online courses in accounting I have taken so far. Kudos to the ones who created this. Looking forward to your FREE courses on Financial Modeling. Thank you.
Linked
Ferrando Rubiano
Accounting Certification
This is a very well-organized fundamental accounting online course with good examples. The instructor explained the details of three financial statements in a very logical way. Many thanks for offering and sharing these videos. The links between the three statements added is been helpful for the beginners.
Linked
Tingling Jiang