Learn from Home Offer TAKE THIS BUNDLE
MS Excel & VBA for Sales Marketing Professionals Course Bundle - 23 Courses in 1 | 13 Mock Tests
This Excel for Marketing Course includes 24 Excel courses with 89+ hours of video tutorials and Lifetime access and several mock tests for practice. You will also get verifiable certificates (unique certification number and your unique URL) when you complete each of the courses. You will learn how to look at the data and understanding how those data-points can be used to reach more prospects, as a marketing manager.
TAKE THIS BUNDLE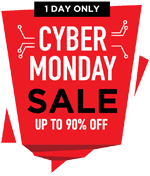 * One Time Payment & Get Lifetime Access
What you get in this MS Excel & VBA for Sales Marketing Professionals Course Bundle - 23 Courses in 1 | 13 Mock Tests?
89+ Hours
24 Courses
Mock Tests
Course Completion Certificates
Lifetime Access
Self-paced Courses
Technical Support
Mobile App Access
Case Studies
About MS Excel & VBA for Sales Marketing Professionals Course Bundle
---
| | |
| --- | --- |
| | |
| Courses | You get access to all the 24 courses, Projects. You do not need to purchase each course separately. |
| Hours | 89+ Video Hours |
| Core Coverage | Sales Productivity Dashboard, Restaurant Billing System using Microsoft Excel VBA, Creation of Basic CRM by using Microsoft Excel, Microsoft Excel for Business Professionals and Managers |
| Course Validity | Lifetime Access |
| Eligibility | Anyone serious about learning Excel for marketing |
| Pre-Requisites | Basic knowledge of Excel |
| What do you get? | Certificate of Completion for each of the 24 courses, Projects |
| Certification Type | Course Completion Certificates |
| Verifiable Certificates? | Yes, you get verifiable certificates for each course with a unique link. These link can be included in your resume/Linkedin profile to showcase your enhanced skills |
| Type of Training | Video Course – Self Paced Learning |
MS Excel & VBA for Sales Marketing Professionals Course Bundle Curriculum
---
In this course, you will learn a ton. Before we talk about the prerequisites, the target audience, the FAQs, the career benefits, let's talk about the excel for marketing course curriculum –

Goals
This course is designed after giving a thought to the learning objectives of those who are in the domain of marketing, concerning MS Excel. There are various features and tools in excel of which a person may not be aware of. The purpose of this course is to cover all such time-saving shortcuts, features and functions.
Objectives
The training is based on the applicability of excel concepts and tools, from the perspective of marketing managers and professionals. The course will help them to understand excel basics, important dashboards, reports, functions, pivot tables and much more essential concepts.
Course Highlights
Here is a peek of the concepts and subject areas that are included in the course curriculum.
In the beginning, learners will enhance their knowledge about basic concepts of MS Excel 2016 such as data entry, calculations, formulas, formatting, conditional formatting, graphs, pie charts, sorting and filter and so on.
In the next session, learners will focus on advanced excel functions of the 2016 version such as data functions, what-if-analysis, text functions, auditing formulas, charts, etc.
A session will be conducted keeping in mind the learning needs of business professionals and managers.
Learners will be then trained regarding excel charts and smart-art graphics. They will learn about pictures and clip arts, excel charts and data tables, pie charts and line charts, bubble charts and surface charts, pyramid charts, etc.
A tutorial will be conducted to demonstrate the presence of pivot tables.
In the end, we will undertake a case study on the performance rating of employees using features of excel.
Project Highlights
The sales productivity dashboard will be explained with the help of a project. In doing so, we will discuss certain aspects such as database creation, formatting, index, business analysis, zone state, consolidation, tenure and age group, moving average and so on.
We will also go through a project to understand the creation of the sales productivity dashboard. In this project we will discuss data formulas, formatting, macro, sigma analysis, budget, pivot tables and chart, null matrix, Montecarlo simulation, etc.
The development of the sales dashboard will be discussed with the help of a project.
We will then carry out a project on the creation of basic CRM using excel VBA and SQL express.
Comprehensive training will be conducted on excel dashboards and management of data using such dashboards.
You will undergo a project based on the creation of an HR attendance register with the help of Excel VBA.
Learners will be introduced to interactive excel dashboards with the help of a project.
A project will be undertaken to discuss the restaurant billing system using excel VBA.
There will a special project so to impart understanding about the creation of interactive dashboards in excel.
The next project will be based on the HR dashboard in excel and its analysis.
In furtherance of the above project on the HR dashboard, an advanced project on the HR dashboard will be conducted.
Learners will also be subjected to a project based on project schedule indexes.
---
Excel for Marketing Course – Certificate of Completion
---
What is Excel for Marketing?
A marketing professional has to concentrate a lot on the data. Only the strategy part isn't important unless it's backed up by data.
But there are so many data points in business. How a marketing professional would know whether one data set is important and another is not.
It's by using the prudence and the tool like MS Excel.
If you know MS Excel, you would know that strategizing, planning, outlining the ROIs would be easier. And the way this course is designed, you would be able to create multiple possibilities for the same sets of data.
The basic purpose of marketing is to bring in more leads to the sales team. For that, a marketing professional has to tweak many elements of the marketing funnel to see what works and what doesn't.
And while dealing with so many uncertain factors, a marketing professional will only get a grip over her trial & error method is to use MS Excel for simulation. Other than that she would also be able to try different graphs, charts, reports, dashboards, etc.
This excel for marketing course is packed with useful information and a lifetime of access. Plus, it's so comprehensive that you need to invest around 89+ hours to just go through this course once; leave alone the practice sessions and application. What else do you need from a single course?

What tangible skills will I learn from this course?
You will learn a lot of micro-skills in this course. Let's look at a broad overview in this section –
You will master the basic & advanced level MS Excel: In this excel for marketing course, we will begin with the fundamentals and advanced level MS Excel. These two modules are enough to be a course in themselves. Even if you don't do the rest of the modules, you will get a lot of value doing just these two modules. And also mastering these will allow learning more complex models and formulas, and functions.
You will learn to create dashboards using SQL & VBA: Guess what you would also learn the basics of SQL & VBA in this excel for a marketing course. And you will not only learn them, but you will also get to understand how you can create fully-functioning dashboards using these two – VBA & SQL. Learning these takes time and institutes charge a lot to teach. But we thought it would be beneficial for you to learn these as a part of the MS Excel curriculum for marketing.
You will learn to create an attendance register and restaurant billing system: These two can be separate courses in themselves. We included these in this excel for marketing course so that you can learn everything under one course and you don't need to pay anything extra to learn and master an element of marketing/business development elsewhere.
Pre-requisites
Willingness to learn MS Excel: As marketing managers, you need to deal with data and MS Excel can be your savior in this regard. If you're willing and committed to this course, then only it would be relevant to you.
Basic knowledge of marketing & business management: This is mandatory. Without the right knowledge and a basic sense of fundamentals, it would be hard for you to go through this excel for a marketing course. Since the course is focused on marketing & business management, you should have fundamental knowledge in it.
Target Audience
Students of marketing/business: If you're a student of marketing, this course is designed for you. As a student of marketing, you need to master MS Excel so that you can take decisions quickly and course-correct based on analyzing data-points.
Marketing professionals: If you're a marketing professional, you need to learn MS Excel through & through, if you haven't done that already. If you didn't, this excel for marketing course will teach you how.
Excel for Marketing Course FAQs- General Questions
---
Why should I do this excel for the marketing course?
There's no reason why you shouldn't. If you're pursuing marketing studies or already a marketing professional, you should do this course. This course is the best in the market in MS Excel.
I'm from a different background, not from marketing or business. Can I do this excel for the marketing course?
Ideally, you shouldn't do this course. But you still can do the course and learn the basic & advanced level, MS Excel. You will not get as much value as a marketing student or professional would, but still, you will take with you a lot.
What would be my advantages after doing this excel for marketing course?
In short, you will have an edge over your peers. You would know how to feed data into excel, how to arrange the data in a meaningful order, how to tweak the data, create charts, graphs, add buttons, do simulation, and much more. You can refer to the "what tangible skills you will learn" to know more.
Sample Preview
---
Career Benefits
You will be seen as a valuable member of the team: A marketing professional doesn't only strategizes and thinks about various promotional strategies. A marketing professional also analyzes, looks deep into the data, and figures out a way to reach her target audience. And for that, you need MS Excel. If you would know how to create magic with MS Excel, your search ends here.
You will get promoted to a higher rung: Career development is a direct result of skill development. By doing this excel for marketing course, you would have an edge over your peers. As a result, you would be able to get a promotion that may belong due.
You will be able to become a go-to-person for any data related activities of marketing: Seriously, what if you can be the go-to-person? Doing this excel for marketing course will enable you to become a master of MS Excel and more & more practice and the right application will help you reach your goals faster than ever.
Testimonials
---
Great Course
The course was very informative, well explained and straightforward and quite easy to replicate. I will be using what I have learned. It amazes me all that can be done with excel, I am Looking forward to practicing what I have learned and learning even more. Only negative, he spends too long on formatting (to my liking).
Brune KICHETA
Creation of sales dashboard in excel
From this Excel for Marketing course, you will immediately be able to apply what you've learned into practice. The trainer has elaborated details very quickly and very simply. Teaching and explanation style is clear, informative, and highly encouraging. Thank you trainer for this amazing course on Macros and VBAs. I would like to recommend o at least once go through this course videos.
Linked
ANKIT KUMAR PANDEY
How to Build an Excel Dashboard
The tutorial is very practical and easy to understand. The course structure is well prepared and well organized such that it is very comprehensive. I found the session on adding Slicer very useful and insightful as I was previously unaware that feature existed on MS excel. Looking forward to more unveiling tutorials such as this.
Linked
Nana Osei Tutu Bonsu
Creating a Sales Dashboard in Excel
The Excel for Marketing Course includes how to create a sales dashboard, charts, pivot table, pivot chart using Microsoft Excel. Key attributes of a dashboard and diagram tools of a dashboard including representation of data also discussed. It also demonstrates how to create and use Slicers to enhance dashboards.
Linked
Din Kwang Tih