Learn from Home Offer TAKE THIS BUNDLE
MS Excel & VBA for Finance Professionals Course Bundle - 28 Courses in 1 | 14 Mock Tests
This Excel for Finance Course is a comprehensive training of 28 courses with 95+ hours of video tutorials and Lifetime access and several mock tests for practice. Along with this, you also get verifiable certificates (unique certification number and your unique URL) when you complete these courses. The course is to master various excel functions and formulas to analyze financial data effectively.
TAKE THIS BUNDLE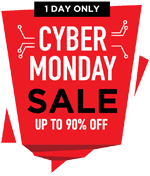 * One Time Payment & Get Lifetime Access
What you get in this MS Excel & VBA for Finance Professionals Course Bundle - 28 Courses in 1 | 14 Mock Tests?
95+ Hours
28 Courses
Mock Tests
Course Completion Certificates
Lifetime Access
Self-paced Courses
Technical Support
Mobile App Access
Case Studies
About MS Excel & VBA for Finance Professionals Course Bundle
---
| | |
| --- | --- |
| | |
| Courses | You get access to all the 28 courses, Projects. You do not need to purchase each course separately. |
| Hours | 95+ Video Hours |
| Core Coverage | Microsoft Excel, Charts & Graphs, Power Excel, Financial Functions In Excel, Microsoft Excel for Financial Analysis, Power Pivot, Excel Simulations, Excel Reports |
| Course Validity | Lifetime Access |
| Eligibility | Anyone serious about learning Excel for finance |
| Pre-Requisites | Basic knowledge of Excel |
| What do you get? | Certificate of Completion for each of the 28 courses, Projects |
| Certification Type | Course Completion Certificates |
| Verifiable Certificates? | Yes, you get verifiable certificates for each course with a unique link. These link can be included in your resume/Linkedin profile to showcase your enhanced skills |
| Type of Training | Video Course – Self Paced Learning |
MS Excel & VBA for Finance Professionals Course Bundle Curriculum
---
In this course, you will learn a ton. Before we talk about the prerequisites, the target audience, the FAQs, the career benefits, let's talk about the excel for finance course curriculum –

Goals
Microsoft Excel has become an immensely important application software and is being widely used in almost every file. We at EDUCBA, by way of this program intended to provide a better understanding of Microsoft Excel to the Financial Analysts. The program will cover end-to-end advanced features of Excel in addition to the basic concepts related to Excel.
Objectives
A learner will get in-depth knowledge about various functions in Excel, including but not limited to inputting data, applying formulas, calculations, shortcuts, Pivot tables and shortcuts. Further, the program also intends to provide training concerning advanced functions such as database functions, arithmetic functions, pivot charts, data charts, graphs and other tools. A learner will be able to apply such concepts in various fields such as finance, marketing, statistics, human resources as well as engineering.
Course Highlights
There are 15 courses available on "Excel for Finance Training" with more than 7 projects, divided into a time frame of about 78 hours. The course will enable a learner to have a better understanding of the following areas of Excel.
New features: A learner will gain knowledge about new features offered by Excel.
Formulas: Basic as well as advanced formulas will help the learner to apply such formulas for calculations in their practical lives.
Graphs and Charts: Data is better understood when expressed through graphs and charts as the same is easier to interpret and draw meaningful conclusions. The program will cover the development of powerful graphs and charts.
Formatting and printing worksheets: Excel contains various formatting options. The program will provide a learner insight concerning formatting options as well as printing procedures.
Excel data table feature: There are several features available in Excel that enables a user to efficiently work in the data table. The learner will learn about various such features regarding data tables.
Pivot tables and pivot charts: A pivot table or a pivot chart is drawn from the data that is contained in an existing spreadsheet. It is a summarized table or a chart of a detailed data table. The program will make an effort to explain the usage of pivot tables and pivot charts in different situations.
Further, the program is divided into two sub-parts namely Basic Excel and Advanced Excel.
Project Highlights
Basic Excel
Excel case study: Basic functions of Excel will be taught by way of an interesting case study.
Data population: Explanation as to how the data involved in the case study can be inputted in an Excel spreadsheet.
Basic formulas: Application of basic formulas such as sum, average, minimum, maximum.
Conditional formatting: It means formatting based on conditions provided by the user. The application of various aspects of conditional formatting will be covered.
Percentage absolute references: Insight about percentage calculations, absolute referencing and normal referencing.
Pivot tables: Explanation about the pivot tables and their usage in different scenarios.
Excel functions: Important functions such as IF, SUMIF, COUNTIF, Sort and Filter, Graphs and Charts, Split and Freeze will be explained.
Shortcuts: Coverage of various interesting shortcuts one may use.
Advanced Excel
MS Excel 2007 vs 2010: This segment covers the key differences between the two versions of Excel.
Useful functions: Includes applicability of important functions such as AND IF OR (logical functions), Paste Special, COUNT functions, MIN MAX ABS (arithmetic functions)
What-if analysis: Coverage of one as well as a two-dimensional data table, goal seek function and solver.
Data functions: Learning of functions such as CHOOSE, OFFSET, VLOOKUP and others.
Arrays: Usage of an array and transpose functions
Text functions: It will include functions such as PROPER, LOWER, UPPER, RIGHT, LEFT, MID
Names & dynamic range: Teachings about naming a specific range.
Pivot tables: Explanation and usage of pivot charts, tables, filters and slicers
---
Excel for Finance Course – Certificate of Completion
---
What is Financial Analysis?
Financial analysis is the art of reaching a concrete business decision by analyzing the financial data available to the company.
Financial analysis can be divided into two parts –
Decisions made by the external party: As a company, you can go to a financial analyst and take her help in analyzing the financial statements of a target company to understand what sort of business decision you should make. Should it be aggressive, average, or low on the risk parameter? Should you at all invest in the target company with the cash flow you have? Should you avoid investing at all? These are the important and critical decisions that you need to make. And financial analysis will help you answer them.
Decisions made by the internal party: You can hire a financial analyst within your company to see how your company is doing in terms of financial impact. Are you spending more money on areas that don't yield maximum returns? Are you utilizing your financial leverage well? Are you missing out on tax-savings by only investing in the equity? These questions and many more you would be able to answer once you use financial analysis.
And to help your employees or if you work as a financial analyst, you need to master MS Excel. In this excel for a finance course, you will be able to do exactly that.

What tangible skills will I learn from this course?
MS Excel (basics & advanced): You will learn the basics and the advanced level Excel. Since this is completely focused on financial analysis, you will learn some additional features and functions that you may need while analyzing any of the financial statements of the company.
Generating Excel reports: This is one of the most common functions of a financial analyst. Learning the excel isn't enough. You should know how you can generate reports which you can show or present to the top management for helping them make critical decisions.
You will learn financial functions & financial analysis on Excel: You will learn all the financial functions you need to conduct financial analysis. Only feeding the data and using the basic functions and formulas aren't enough. You should know how to represent the data in the correct form and how to analyze the shortest amount of time.
Pre-requisites
Willingness to learn MS Excel: If you're determined that you would want to become a financial analyst, you must master MS Excel. And if you are not willing or committed, you won't be able to get the best value out of this excel for finance course.
Basic knowledge of finance/maths: Though it's mandatory, if you know the fundamentals, you would be able to grasp the course much faster.
Target Audience
Students of Finance: If you're a student of finance and you want to become a financial analyst shortly, this course would be just perfect. You would learn not only MS Excel but also learn how to create financial models using excels (basics).
Finance professional: If you're already working in the finance industry and you struggle every day to figure things out about MS Excel, this is the perfect course for you. From basic excel to advanced features, you will learn everything that you need to perform your job as a finance professional.
Entrepreneur: If you have started your own business and want to conduct a financial analysis for your company, this excel for finance course will set the base for you. It will also make you a pro in MS Excel.
Excel for Finance Course FAQ's- General Questions
---
Why should I do this course?
This is the best course on MS Excel for finance students and professionals. If you're a finance professional or a student, doing this excel for finance course will help you immensely. So, instead of asking why should you do this course, ask why not.
I'm not from a finance background. Can I still do this Excel for Finance course?
Ideally, the answer is no. But if you think unit wise other than looking at the whole course, you will learn a lot from this course. Let's say that you want to learn the MS Excel only and want to understand how it is applied in a real-life scenario, doing this excel for finance course will help you.
If we compare who does this Excel for Finance course and who doesn't, how both of these students/professionals are different?
Any investment in oneself reaps more rewards than not investing at all in oneself. If you decide to invest in yourself, this would help you bring more value to the table for your company and you will grow a lot in your professional life.
Sample Preview
---
Career Benefits
You will get an edge over your peers: It's given. When you do an excel for finance course like this, your knowledge becomes so comprehensive that you can do much more than you were previously doing. As a result, your performance increases to a level that your peers only can think of.
You will be able to apply the learnings to your job every day: This is so obvious, isn't it? Whenever you learn MS Excel course specifically designed for financial analysis, you can immediately apply what you learn. As a result, it helps you perform your job much better.
You would get promoted to a higher rung: Better performance yields better returns, not only for the company you work in but also for you as a professional. As a finance student, with your knowledge of MS Excel, you will be able to crack interviews after interviews and would be able to work in your dream company.
Testimonials
---
A very informative course
This was a very informative course on financial functions in Excel that introduces formulas to determine Future Value, Present Value, Simple Interest, Compound Interest, NPER, Interest Rate, Multiple, and Discounted Cash Flows, Rate of Return, PMT, and Bond Valuation among other Excel features. I appreciated the instructor's pace as well as the inclusion of multiple practice exercises.
Lucia Lopez Otal
Excellent course on Financial functions
Excel sheets provided are very helpful in practicing the functions at the end of each module. Add a pdf document comprising of all the Financial Functions that had been taught in the course. It is very educational and I enjoyed every bit of it and recommend this course 100%.
Linked
PUVVADA ADITYA CHANDRA
Financial Functions in Excel
This course is very unique, simple and easy to understand and I'm damn sure it will be very helpful in my career. This course is particularly for a person who wants to learn financial functions practically. I recommend this course to my friends.
Linked
Bharath r