Learn from Home Offer TAKE THIS BUNDLE
MS Excel & VBA for Data Science Course Bundle - 24 Courses in 1 | 10 Mock Tests
This Excel Data Analysis Course includes 24 Excel courses with 87+ hours of video tutorials and Lifetime access and several mock tests for practice. You will also get verifiable certificates (unique certification number and your unique URL) when you complete each of the courses. The course will help you learn how to use the right excel functions, formulas, and formats to get data analysis done.
TAKE THIS BUNDLE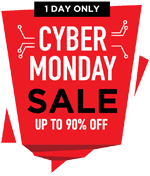 * One Time Payment & Get Lifetime Access
What you get in this MS Excel & VBA for Data Science Course Bundle - 24 Courses in 1 | 10 Mock Tests?
87+ Hours
24 Courses
Mock Tests
Course Completion Certificates
Lifetime Access
Self-paced Courses
Technical Support
Mobile App Access
Case Studies
About MS Excel & VBA for Data Science Course Bundle
---
| | |
| --- | --- |
| | |
| Courses | You get access to all the 24 courses, Projects. You do not need to purchase each course separately. |
| Hours | 87+ Video Hours |
| Core Coverage | You would understand Descriptive Statistics, Central Tendency, Mean Mode Median, Dispersion, Standard Deviation, Data Analysis Tool, Central Tendency and Dispersions using Data Analysis, Correlation, and regression, Histogram using Data Analysis, Moving Averages using Data Analysis |
| Course Validity | Lifetime Access |
| Eligibility | Anyone serious about learning Excel for data analysis |
| Pre-Requisites | Basic knowledge of Excel |
| What do you get? | Certificate of Completion for each of the 24 courses, Projects |
| Certification Type | Course Completion Certificates |
| Verifiable Certificates? | Yes, you get verifiable certificates for each course with a unique link. These link can be included in your resume/Linkedin profile to showcase your enhanced skills |
MS Excel & VBA for Data Science Course Bundle Curriculum
---
Before we ever talk about the prerequisites, the target audience, course reviews, FAQs, career benefits, here's a brief about what we will cover in this excel data analysis course –

Goals
This particular training is formulated from the perspective of data analysts. Data analysts will be able to solve real-life business problems by making use of data analysis features in Excel, after undergoing this course.
Objectives
The course is designed as such to enable the learners to gain an understanding of advanced data sorting and filtering techniques, usage of lookup functions and other essential functions. The training will serve as a guide to learners about the usage of statistical tools in excel. Thus, training as well as the projects will take you through essential features of excel and their effective usage.
Course Highlights
Let us have a quick look at the overall coverage of this excel course.
A beginners' session will be conducted to cover the basic concepts of MS Excel 2010. Concepts such as data entry, calculations, formulas, formatting, updating calculations, conditional formatting, graphs, charts, sorting, and filter, etc. will be explained.
The training will then move forward to cover advanced excel functions of the 2010 version such as useful excel functions, data functions, what-if-analysis, text functions, auditing formulas, charts, form controls, etc.
Learners will gain an understanding of Gantt charts and data series in those graphs.
A session will be carried out on excel charts and smart-art graphics. In this session, topics such as pictures and clip arts, excel chart and data table, pie charts and line charts, bubble charts, surface charts, pyramid charts and so on.
We will develop our understanding of power excel. In doing so, we will cover concepts like functions, pivot tables, evaluation, date and time format, v-lookup, future value function, business information, etc.
A detailed tutorial will be there to discuss excel reports. Here, we will discuss shortcut functions, excel functions, vertical lookups, financial functions and average-if function.
We will understand how can business intelligence be achieved through excel, by deploying its various features and tools.
An introductory lecture will be delivered on pivot tables to explain its features and formatting.
Then, a much more advanced lecture on pivot tables will take place, where we will discuss data summarization, data filtering, table formatting, pivot charts, pivot printing, macros, power pivot, DAX, etc.
The session will be conducted on the power pivot, wherein learners will get to know about pivot charts, pivot tables, pie charts and slicers.
In the next segment, a case study will be discussed based on the performance rating of employees using excel.
Learners will come across various excel functionalities that are useful for a data analyst. They will learn about advanced data sorting, conditional formatting and cell referencing, v-lookup, h-lookup, cell referencing and so on.
Statistical tools will be explained in the next session and topics such as central tendency, dispersion, correlation and regression, histogram, etc. will be covered.
The course will conclude with a discussion on the presentation of pivot tables. In this part, we will discuss stock analysis, project dashboard, company dashboard and a case study on sales analysis.
Project Highlights
Certain projects are inculcated in this excel training.
Learners will gain knowledge on data simulation in excel through a project.
The sales productivity dashboard will be discussed with the help of a project. In this project, concepts such as database creation, formatting, index, business analysis, zone state, consolidation, tenure and age group, moving average, etc. shall be covered.
The project will be conducted on various features in pivot tables for data analysis such as axis and formatting, sorting and filtering, grouping and analysis, show field values as, pivot charts and macros.
The tutorial will be run on problem handling, issue solving and automation using excel.
Learners will also be introduced to a project that will deal with building dynamic heat maps in excel 2016 version.
We will learn about case paper using excel VBA macros.
---
Excel Data Analysis Course – Certificate of Completion
---
What is Data Analysis?
Data analysis is a useful tool.
No matter what profession you're in, you need data analysis to have a sense of what's going.
Let's take the example of a human resource professional.
If the HR has to understand how efficient her employees are, she needs to look at the hours worked, the value produced, the importance of the value created in regards to the business objective, and what triggered the performance (both good or bad).
If she analyses, she would be able to discover why a particular employee is productive whereas another employee is not so efficient.
We can take many examples of data analysis from various professions like finance, marketing, banking, trading, investment professionals and many more.
The idea is to learn to collect the data, clean the data if they're ambiguous, analyzing the data, and using statistical methods to create a sound presentation of the set of data.
In this excel data analysis course, you will learn data analysis using MS Excel. No matter what profession you're in, the learning would be so very valuable. You don't need to be a data analyst to take this course. You should know basic mathematics and you would be good to go.
Let's have a look at what skills you will learn in this excel data analysis course.
What tangible skills will I learn from this course?
As you can expect, you will learn many tangible skills that you can implement immediately. Here is a list of skills that you will learn from this comprehensive course –
Basic & Advanced MS Excel: This is the biggest gain of the course. Once you do this excel data analysis course, you will be able to master the basics and advanced MS Excel and then you can apply the knowledge anywhere you would want – in business, in your profession, or any passion project.
MS Excel Reports: This is an important part of data analysis. If you know how to perform data analysis, but you don't have any idea about how to represent the results; then it doesn't matter how well you performed the analysis. In this excel data analysis course, you will master how to create reports using MS Excel.
Statistical Tools: You would be requiring statistical tools to be effectively performing data analysis. That's why we included a separate module on statistical tools in this excel data analysis course. You will get a basic knowledge of statistics and will also learn how to use these tools to analyze a set of data.
Pre-requisites
Willingness to master data analysis: Not everyone needs to learn data analysis. But if you're willing and committed to learning data analysis, this is your chance. This is the best course on the market that teaches you data analysis using MS Excel.
A basic sense of mathematics: You don't need to know anything to do this course. But if you know a bit of mathematics, that would certainly help.
Target Audience
Students: If you're doing a bachelor's degree or pursuing masters, this excel data analysis course would be immensely valuable to you. You may not need everything from this course. But if you just learn the basics and advanced level MS Excel, it would be more than the price you would pay for the course.
Professionals & Entrepreneurs: If you have your own business or you're working in a job, this excel data analysis course would help you analyze data, any set of data that you want to have a sense of.
Excel Data Analysis Course FAQ's- General Questions
---
Why should I do this excel data analysis course?
The question is why you shouldn't. You would never find a course that teaches you so many skills under a single volume. This is absolutely the best course in the market.
Why this excel data analysis course is superior to other MS Excel courses?
This course is designed in such a way that going through this excel data analysis course will make you realize how masterful you can become on MS Excel. We believe in results and that shows in the course.
I'm teaching at a school. How this excel data analysis course would be beneficial to me?
It's up to you to utilize the knowledge. You can use it to see how well your students are doing by using MS Excel. Or you can also showcase how effective your teaching method is to the top management. The idea is to learn the course thoroughly and using ingenuity to come up with the utility factor.
Sample Preview
---
Career Benefits
You will be way ahead than your peers: Doing this course will help you understand MS Excel and also the nitty-gritty of data analysis. You will also learn how to create MS Excel reports and also how to use statistical tools to get great at data analysis. Overall, doing this excel data analysis course will put you way ahead than your peers.
You would be great at MS Excel: Pick anyone and ask how much knowledge one has on MS Excel. Most of the professionals have limited/very basic knowledge of MS Excel. This course takes responsibility to teach you almost everything you need to learn on MS Excel. The struggle with MS Excel is now done. Just do this excel data analysis course and you will know.
You would get a promotion for bringing clarity to the table: Business is all about bringing more clarity about how to increase the overall value of a company. When as a professional you bring more clarity to the table, you win and as a result, your organization also gets the indirect benefit of bringing in more revenue. Doing this excel data analysis course will help you create reports that help your organization.