Learn from Home Offer TAKE THIS BUNDLE
SILHOUETTE STUDIO Training
This Silhouette FX Tutorial includes 1 Course with 10+ hours of video tutorials and Lifetime access. You get to learn the main features of the famous rotoscoping tool Silhouette FX and usage of various VFX (Visual Effects) from scratch to advanced level.
TAKE THIS BUNDLE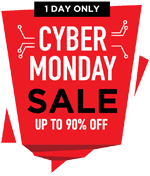 * One Time Payment & Get Lifetime Access
What you get in this SILHOUETTE STUDIO Training?
10+ Hours
1 Courses
Course Completion Certificates
Lifetime Access
Self-paced Courses
Technical Support
Mobile App Access
Case Studies
About SILHOUETTE STUDIO
---
| | |
| --- | --- |
| | |
| Courses | You get access to all videos for the lifetime |
| Hours | 10+ Video Hours |
| Core Coverage | Learn the main features of the famous rotoscoping tool Silhouette FX and usage of various VFX (Visual Effects) from scratch to advanced level. |
| Course Validity | Lifetime Access |
| Eligibility | Anyone who is serious about animation/VFX and wants to make a career in this Field |
| Pre-Requisites | Basic knowledge about machine learning would be preferable |
| What do you get? | Certificate of Completion for the course |
| Certification Type | Course Completion Certificates |
| Verifiable Certificates? | Yes, you get verifiable certificates for each1 course, Projects with a unique link. These link can be included in your resume/Linkedin profile to showcase your enhanced skills |
| Type of Training | Video Course – Self Paced Learning |
SILHOUETTE STUDIO Curriculum
---
Silhouette FX Tutorial consists of only a single online tutorial which is having a duration of more than 10+ hours. This comprehensive training gives you every detail of this application which includes the basic to most advanced level. This tutorial starts with the introduction to the GUI of the silhouette. And later you will learn many features like roto node, tracking techniques, color render, motion blur, masking, etc.
Before getting into the details of the course let's look at the Silhouette FX Training curriculum in detail,
| | | |
| --- | --- | --- |
| Sr. No. | Course Name | Course Description |
| 1 | Silhouette FX- Comprehensive training | This tutorial consists of only a single module that explains all the details of the software. This comprehensive training module starts with an introduction to the UI of the app. Then you will learn various tools of silhouette-like roto node, rooting out the plant, tracking techniques, color render in nuke, background replacement, hair detail and render, etc. Later in this module, you will be taught how to create a project and taught you other features like subtracting out shapes, motion blur, landscaping, rooting out the palm, blocking out the torso, etc. Also, you will learn techniques to draw detailed hair, detailed hair masking, and finishing off the entire human roto. |
---
Silhouette FX Tutorial  – Certificate of Completion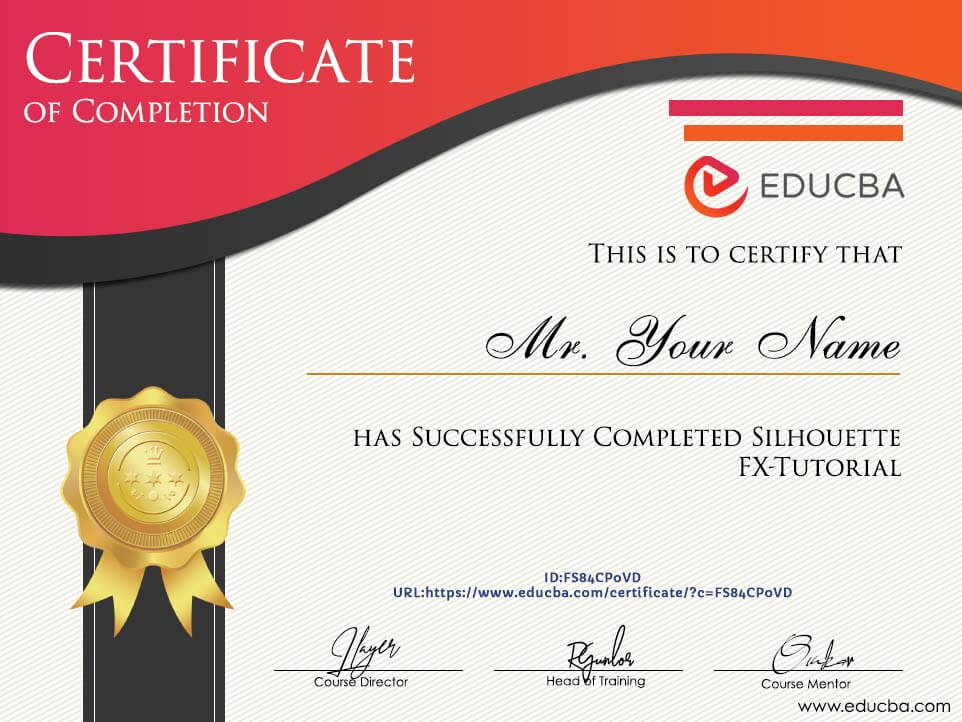 ---
What is Silhouette FX?
Silhouette FX is a visual effect software developed by Silhouette FX LLC in 2005. The first version of the software was started as a rotoscoping tool for the VFX industry. But later this software upgraded onto a visual effect pack which features painting, keying, and tracking. A total of 7 versions are released to date and the final version was released in July 2018. With the release of version 5, the software adds some new features like tracking, image rendering, 2D to 3D conversion, etc.
Silhouette FX is available in different operating systems like Windows, Linux, and Mac OS. This software is used for making VFX scenes of many famous Hollywood movies. Some of them are Avatar, Avengers (Age of Ultron), Infinity war, Beauty and the Beast, Ben Hur, Guardians of the Galaxy, Fantastic Four, etc. Hundreds of such movies were made using Silhouette FX.
This software has many features that help VFX artists to make their product more realistic and attractive. It allows importing a large number of file formats and also it operates through a printer for print and cut technology. Also, it has other feature like text can be manipulated through word and letter wrap and provides letter-spacing control and alignment justification. It also has a freehand drawing tool that helps to draw the image or resize the image to exact dimensions.

Industry Growth Trend
The global computational creativity market size to grow from USD 204 million in 2018 to USD 685 million by 2023, at a Compound Annual Growth Rate (CAGR) of 27.4% during 2018–2023.
[Source - MarketsandMarkets]
Average Salary
Average Salary
$20 per hour
The average salary for an Artist is $20.48 per hour in the United States.
[Source - Indeed]
Which Skills will you learn in this Silhouette FX Course?
---
Silhouette FX course provides you all the features of this visual effect software. You will learn all the basic to advanced tools of this application through this Silhouette FX Tutorial. Some of the skills you will learn through this course are listed below,
Shape Animation
The root node
Roto out the planet
Tracking techniques
Colour render in nuke
Colour corrected footage
Hair detail and render
Motion blur
Landscaping
Speeding up roto
Rooting out the palm
Blocking out the torso
Blocking out the leg
Finishing of the leg
Finely detailed hair masking
Mask the BG
Pre-requisites
Willingness to pursue a career in Visual effects: An interest in animation, VFX, film making, etc will be an advantage for doing this Silhouette FX Tutorial. Only if you have an interest in this field, you will be able to concentrate more or learn more about the software.
Basic computer knowledge: Basic computer knowledge is a must for doing the Silhouette FX Training. To operate the software you should learn the basic operation of computer and its settings
Basic Understanding of programming language: For learning VFX software like Silhouette, you also need to have a basic understanding of programming languages to make superior graphics effects.
A computer installed with Silhouette FX software: Before proceeding with the Silhouette FX Tutorial, you must install silhouette FX software on your personal computer. The latest version will be the best for more features and techniques.
System Requirements: System requirements for installing Silhouette FX is mentioned below,

Operating System: Windows, Mac OS, Linux
Processor for Windows: Dual-core Intel processor with 1336 x 768 resolution for stereo
Processor for Linux: Dual-core Intel or AMD processor
RAM: Minimum 1GB of RAM
Memory: 2GB Hard disk
Target Audience
This Silhouette FX Tutorial should be learned by the following people
Professionals who are working on other software and want to explore themselves.
Graduate candidate from the animation field is perfect to learn and start their courier.
People who are interested in 3D modeling and want to structure new models.
Someone is interested to switch their existing career with 3ds Max.
Civil engineers are also the best candidates to learn this software.
Silhouette FX Training- FAQ's
---
Will I get complete knowledge about 3ds max just by learning online?
Learning online is as per your convenient time determines your mood. Also, this makes you grab fast when you want to learn. Online knowledge helps to last longer in your mind instead of by learning theory.
Is this a sufficient knowledge to get use it further?
This syllabus includes information on all tools and features in the software. Live examples and demo projects are included in the sessions that adhere to you to the topic. Practicing makes a man perfect after learning theoretical knowledge.
 How long it will take for me to learn the complete Silhouette FX Tutorial?
It depends upon us how fast we grab the skills. Still, we don't have any boundary conditions that you should finish within a certain timeline. But you should score at least 70 percent to get the certificate.
How the index finger topic helps me?
Index finger command helps to give proper shape to the fingers means a proper creative artwork. This command shapes the objects by holding their small meshes and achieves accuracy in designing.
Sample Preview
---
Career Benefits
Silhouette FX is a rotoscoping software for the visual graphics industry. Rotoscoping is an animation technique used to produce realistic action by tracing over motion picture footage frame by frame. Silhouette FX includes various features like paint, warping, 2D to 3D conversion, and alternating matting methods. It is an excellent post-production application for VFX professionals and graphic designers.
A vast career is waiting for those who learned silhouette FX. This software is used in various industries and used by various professionals like 3D animators, VFX artists, 3D compositor, Game developers, graphic designers, stereo compositor, 3D modeler, lighting artists, etc.  Students who are planning to enter into any of these industries should learn this course for their skill development and to attract the companies with open vacancies. This Silhouette FX Tutorial is presented in a way to help both beginners and professionals by giving basic to advanced details of the software.
Professionals from totally different fields like the IT and marketing sectors are also benefited by this software in their graphics program. Overall Silhouette FX is a common software used by professionals for various applications and thus it creates thousands of job vacancies and provides you a safe career. The only thing you should do is to learn the course and work hard to gain more knowledge about the software. When we conclude, we can say that this VFX tool works as a framework for complicated animations and 3D graphics which make the industry grow into the next level. By learning this software you will also grow along with it and a bright future is waiting for you.
Reviews
---
Silhouette FX Tutorial
I am very happy with the course. All the sections are well explained by the trainer. As a VFX artist, I learned many techniques with the help of this Silhouette FX Tutorial. Thank you very much for arranging this course.
Diana Pak
Silhouette FX
This Silhouette FX course helped me to develop my skills and knowledge as a 3D compositor. It was new software for me, and with this course, I have learned all the basic to advanced tools of this software. Now I am a professional in Silhouette FX.
Lewis Sole
Great
Even it is a short Silhouette FX Tutorial with less than 10 hours; it provides us A to Z details of Silhouette FX. It is well explained with simple language which helped us to understand in detail
J Colorado