Learn from Home Offer TAKE THIS BUNDLE
MAYA For FX Artists Course Bundle - 17 Courses in 1 | 3 Mock Tests
This Maya Training is a comprehensive bundle which includes 17 courses with 96+ hours of video tutorials and Lifetime access and several mock tests for practice. You will also get verifiable certificates (unique certification number and your unique URL) when you complete each of them. It will explain you concepts such as Character modeling, texturing, rigging, Set Modeling, Automobile Designing, Architecture Modeling and much more right from the basics to advanced concepts in Maya.
TAKE THIS BUNDLE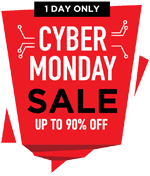 * One Time Payment & Get Lifetime Access
What you get in this MAYA For FX Artists Course Bundle - 17 Courses in 1 | 3 Mock Tests?
96+ Hours
17 Courses
Mock Tests
Course Completion Certificates
Lifetime Access
Self-paced Courses
Technical Support
Mobile App Access
Case Studies
About MAYA For FX Artists Course Bundle
---
| | |
| --- | --- |
| | |
| Courses | You get access to all 17 courses, Projects bundle. You do not need to purchase each course separately. |
| Hours | 96+ Video Hours |
| Core Coverage | Character modeling, Character texturing, Character rigging, Set Modeling, Automobile Designing, Architecture Modeling |
| Course Validity | Lifetime Access |
| Eligibility | Anyone serious about learning Maya and wants to make a career in this Field |
| Pre-Requisites | Basic knowledge of using Autodesk Maya |
| What do you get? | Certificate of Completion for each of the 17 courses, Projects |
| Certification Type | Course Completion Certificates |
| Verifiable Certificates? | Yes, you get verifiable certificates for each course with a unique link. These link can be included in your resume/Linkedin profile to showcase your enhanced Maya Skills |
| Type of Training | Video Course – Self Paced Learning |
MAYA For FX Artists Course Bundle Curriculum
---
Let's talk about the courses that are offered under our Maya Training along with their details.

Goals
The goals for this course are to learn to create its character, rig and animate it using the introduction to Maya's modeling, texturing, lighting and rendering along with Maya interface and its philosophy. This course provides an animation career along with training videos to benefit students and professionals in their careers.
Objectives
In this course, the main objectives are to help students or professionals to explore this wonderful and effective Maya course which can help them in developing industry-standard 3D applications for movies, games, and graphics. In this course, you will be learning basic to advanced concepts of Maya 3D character and architecture. This course also provides projects to implement these concepts to understand better.
Course Highlights
In this course, there are mainly 4 sections in which 3 sections provide the course related to the theoretical concepts of Maya architecture and 3D designing. Let us in detail the concepts that are covered in this course: In this course, the first section includes the concept of character modeling which helps to quickly do the modeling work and produce effective and high-quality models with the techniques needed to learn for this course. In this course, it includes 3D character texturing which includes animation concepts for developing 3D animators to create spellbinding products to improve skills of Maya characters. In this course, you will learn about Maya 3D character rigging introduction to rigging, basic join structures, joint legs, creating controller, skinning, etc. In this course, the second section provides concepts like an introduction to cloth dynamics along with its basic concepts. In this course, you will also learn about concepts like cloth creation which includes gravity and wind, collision, mesh attraction, and related solvers, etc. In this course, the third section completely is about Maya architecture which includes an introduction to fundamental basics to advanced concepts. In this course, the Maya architecture involves setting up the floor plan which includes the creation of 3D structures, creation of frame of windows like frames for an entire house like bedrooms, bathrooms, kitchen, etc. In this course, you will be taught to design the interior of the entire house like bedroom interiors including windows and doors, living room interiors like designing of dining table and chair, designing of sofa sets, interiors for television fitting, etc. In this course, you will also learn about shaders and textures which include designing where to fit the sofa set, center table, corner desk, etc this course also explains how to design a TV cabinet, lampshades, kitchen cabinet, etc.
Project Highlights
In this course, there is a complete one section which includes 10 hand-on projects. Each project is implemented based on the above concepts covered throughout this course. Lets us in detail which all projects are includes in this course: In this course, the second section includes projects like set modeling which includes designing of background like 3D animation, import concepts, creation of shoelace area and pillars, creation of door and its textures, creation of house railings, etc. In this course, you will also be dealing with designing or modeling bikes which includes designing of the bike's seat, front body, creation of head and mudguard, rim and disk brakes, silencers, body parts and suspensions, indicator lights, mirrors, a steering handle, etc. In this course, you will be taught how to use this course for designing of a few wild animals which will further help to understand in designing for zoo or parks. In this course, you will be learning about the modeling of zebra which includes how to create the black and white stripes on its body, how to create its front legs and back legs, the creation of its head, neck and tail, etc. In this course, you will be also modeling other wild animals like tiger and Rhino which includes again how to create the animal's head, tail, its body texture with strips or plain skin, creation of front and back legs, etc. In this course, you will also learn about product modeling which includes how to create models for products, texturing, and light set up, etc.
---
Maya Course – Certificate of Completion
---
What is Maya?
Maya is a 3D application software that is compatible with Windows, Mac OS and Linux. It was developed by Alias System Corporation and presently it is owned and developed by Autodesk, Inc. Maya is used to creating 3D models and assets for use in movies, game development and architecture. Learning Maya will open doors for the students who aspire to do something in the field of animation and design.
A combination of animation and professionalism is Maya Training. This software is a boost to many 3D artists and an advantage to the 3D industry. Presently the latest version of Maya comprises both nCloth and article. These two are responsible for giving special effects to create lifelike and flowing scene objects. Another important feature of Maya is MatchMover which helps in the positioning of CGI rendering concerning motion data.
The new Time Editor in Maya is a non-linear editing system that helps in favorable editing with both animation and audio data. It has been updated hugely supports improved animation workflow.
Maya has been also updated with a new quick Rig tool that works with a single click on any mesh and its output has been amazing. It even provides us with a rig UI with which we can prepare and start animating. All main panels in Maya are now dockable which means there is no confusion in the interface and it has become user-friendly after the latest update in Maya.
Maya training is loaded with advanced features and motion tracking tools that make it a primary software used for advanced projects. Learning Maya will not only improve the skills of the learner but also helps to stay efficient and creative. Despite a steep learning curve, Maya training offers plenty of support and benefits to the learner.
Industry Growth Trend
The global computational creativity market size to grow from USD 204 million in 2018 to USD 685 million by 2023, at a Compound Annual Growth Rate (CAGR) of 27.4% during 2018–2023.
[Source - MarketsandMarkets]
Average Salary
Average Salary
$20 per hour
The average salary for an Artist is $20.48 per hour in the United States.
[Source - Indeed]
Which skills you will learn in this Maya course?
This Maya course is all about learning everything about Maya. From Basic modeling to texturing, then rigging and finally learning about rendering is all covered in this training. The learner gets to master Maya from the basic level to an advanced level.
There are many skills a student learns from this training. This Maya certification course offers the learner to grasp the techniques and methods easily and efficiently. Maya being a humongous software is difficult to learn the application, but this training helps in overcoming that obstacle and teaches the most difficult chapters most practically and simply.
The main skill in the course is Character Modelling. Moving ahead we learn about Character Texturing and 3D Character Rigging. Next, we study how we model a set background and then we learn about Bike and Car Modelling. Then we have Maya Architecture chapters which include (Interior Floor Map, Bedroom Interiors, Living Room Interiors, Bathroom, and Kitchen Interiors). Moving ahead we study Shaders and Textures with Lighting and Rendering. We then learn about creating 3D models of wildlife animals like Zebra, Tiger, and Rhino. Finally, we learn about nCloth Dynamics.
Pre-requisites
Basic knowledge of computers is necessary before starting this Maya course. Maya is digital software that works on Windows, Mac, and Linux. So, a prior understanding of either of the three is very much required.
A passion for learning Maya with lots of creativity and imagination is a much-needed pre-requisite before starting this Maya training. There should be a spark and a desire to study the software through this course, then only the results would be out of the box.
Basic knowledge of Autodesk Maya is also needed for the training. Since the course is based on practical knowledge teamed with different demonstrations and skills, the learner needs to have a prior understanding of the small basic needs of the software.
Target Audience
This training targets students who are genuinely interested in practically learning Maya and who desire to master the skills in no time.
This training targets students from different fields of animation, architecture, and design. It opens arms and teaches everything functionally and easily with great efficiency.
Students who aspire to become 3D animators, modelers and learners who want to grasp architectural modeling with live demonstrations can learn it with this Maya Training.
This training benefits professionals as well as beginners to Maya.
FAQ's- General Questions
---
Would this Maya course certification help me in my career advancement?
Yes, this course is the skill development course for Maya. If you go through the chapters and try them, you can grasp a lot of practical knowledge that you can apply in your portfolios.
I am an architect and I am stuck in creating interiors for a project. Will this Maya certification course help me in any way?
The answer is perfect yes. In this training, you will be exposed to, creating different interiors with Maya. This course teaches you to model bedroom interiors, living room interiors, and bathroom interiors. This course also highlights the texturing and rendering of the interiors.
Is this course a quick-fix or I need to keep practicing the skills I would learn from this Maya training course?
Maya is a giant software when it comes to animation. This course will provide the easiest way to do a task. It may act as a quick fix for you if you want to create the same models which are given in the course or you may practice those and create your models.
Why can't I see Mental Ray as an available renderer? Where did it go?
It might not be loaded. Open the Plug-in Manager and go to Window>Settings/Preferences> Plug-in Manager. Check Loaded and Auto-load beside "Mayatomr.mll". This is a plugin of Mental Ray.
Sample Preview
---
Career Benefits
Human Imagination cannot be limited nor it can be forced. In this Maya Training, we all will learn various skills that will not only help us to shape our future but will also open many doors to many various career paths. It all depends on the learners' capability and his passion for learning this course, rest all will fall into place. Even though Maya is difficult software to learn, this course provides chapters that explains everything with great ease and simplicity.
This course opens many doors to the learners. They can either opt for a Data Analyst or a 3D artist or even a Rigging Artist. The choice depends on their skill and efficiency. Moreover, this course will aspire them to become 3D Animation Faculty, Motion Graphic Artist, 3D Character Modeler, VFX Artist, Instructional Designer, and the list continues.
Course Testimonials
---
Great information
Great job by being specific with the keys you are using. It makes it much easier to follow along in the tutorial. I Found this Maya course very informative from beginning to end. If I had one request, it would be to insert an "image" of the keys you are using during the tutorial. At some points in the videos it is hard to hear exactly what key is being said.
Linked
Mark Cain
Maya – Character Animation Review
The learning process was relatively easy for a beginner.
I have a good experience in Maya, and thus I could relate in areas a beginner in Maya couldn't understand.
The area where the tangents were involved has been explained better for the guys starting up in Maya.
All in all, a very good job throughout the tutorials, I will be looking forward to getting more from you.
Linked
Mark Muriithi
Beneficial
This review was very beneficial to me. The simplicity of the instructor's instructions made it easier for me to be able to follow along and create the structures. I liked the use of the tools that the instructor used in the bedroom and the detail the instructor used to teach. It made the learning experience very enjoyable.
Linked
Mark Cain
Maya course was amazing
This course proved the best choice for me. I used to work on Autodesk Max earlier and did not have much knowledge about Maya, but I choose to train myself with this Maya Course and it gave me amazing outputs. I learned a lot of easy techniques and it reflected on my portfolio. I would recommend this Maya Course to anyone who wants to learn Maya and its various skills.
James Matthew
Maya Software Course
I would like to give my credits to this Maya course for my first job as a 3D animator. This course helped me a lot in solving my confusion and giving me perfect solutions with great examples.
Vishwas C.