Learn from Home Offer TAKE THIS BUNDLE
HOUDINI FX Course Bundle - 8 Courses in 1 | 1 Mock Tests
This Houdini Training Course is a comprehensive bundle which includes 8 courses with 89+ hours of video tutorials and Lifetime access and several mock tests for practice. You will also get verifiable certificates (unique certification number and your unique URL) when you complete each of the 8 courses. It will help you learn Procedural Modeling, Soft Body Dynamics, Mastering Destruction, Cloth Workflow, VEX Wrangle in Houdini Software.
TAKE THIS BUNDLE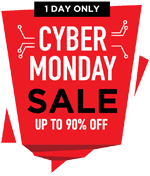 * One Time Payment & Get Lifetime Access
What you get in this HOUDINI FX Course Bundle - 8 Courses in 1 | 1 Mock Tests?
89+ Hours
8 Courses
Mock Tests
Course Completion Certificates
Lifetime Access
Self-paced Courses
Technical Support
Mobile App Access
Case Studies
HOUDINI FX Course Bundle at a Glance
---
| | |
| --- | --- |
| | |
| Courses | You get access to all 8 courses, Projects bundle. You do not need to purchase each course separately. |
| Hours | 89+ Video Hours |
| Core Coverage | Procedural Modeling, Soft Body Dynamics, Mastering Destruction, Cloth Workflow, VEX Wrangle in Houdini Software |
| Course Validity | Lifetime Access |
| Eligibility | Anyone serious about learning Houdini and wants to make a career in 3D animation |
| Pre-Requisites | Basic knowledge of using editing software |
| What do you get? | Certificate of Completion for each of the 8 courses, Projects |
| Certification Type | Course Completion Certificates |
| Verifiable Certificates? | Yes, you get verifiable certificates for each course with a unique link. These link can be included in your resume/Linkedin profile to showcase your enhanced sound engineering skills |
| Type of Training | Video Course – Self Paced Learning |
HOUDINI FX Course Bundle Curriculum
---
Let's have a look at the detailed Houdini course curriculum:

Serial No.
Course Name
Course Description
1
Houdini FX – Unleash The Power of Houdini
3D animation deals with multiple steps like Modeling, Unwrapping, and Texturing, lighting, animation and character rigging all this can be done in Houdini. Houdini is a combination of everything from creating to completion of animation movies. Its node-based working procedure makes it best and easy to add plug-in as required, Simple effects like fire, blast and many such can be done at fingertips. The tool is much flexible to make any creative projects for the complete team or any individual. Its step by step procedural workflow is an advantage for studies to edit to the exact portion required and it makes artist east to handle the targeted location and even to reach a high level of productivity. This Houdini training course deals with all of it and more
2
Procedural Modeling in Houdini – Beginners
Procedural modeling is a method to adjust, rearrange or change several similar objects or a single object in the frame with updates, it rebuilds or creates models as per the codes we select in Node. Developing technical maps for electrical, Geographic, Mechanical, Telecommunication and more. Tab button opens the Node finder where objects and their relationship with effects are structured. This Houdini course contains the complete transparency usage of Node finder options and creating models and attributions using the Node interface and how it visually viewed in the 3D work screen (Viewport) for visualization. Know the use of Bounding box to place the peace of geometries to it to maintain linked. Creating a step by step modeling to have a complex model for a complete game, action movies VFX, Magic tricks and many others using Node is Procedural Modeling. With all fundamental concepts of modeling using Houdini.
3
Procedural Modeling in Houdini – Advanced
In this Advance phase of Procedural modeling of Houdini training course we will start using the asserts and templets with setting the environment of the viewport with geometry such as cloudy sky, default models of the game, etc. creating VFX for Houdini and making large scale sets of construction or destruction, fire, blast, smoke and few other similar effect creation usage of presets. The concept of character designing with realistic visuals, Rigging, Polygon managing tool, particle modeling effect &detail creation of modeling will be covered in the Advance phase of course with smart handling of each tool in Houdini and Node finder. By the end, you will be knowing why Houdini is best for modeling than any other software. Ex:- huge VFX sets of-  Transformers, Jungle Book VFX making.
4
Houdini Soft Body Dynamics
The name itself says the syllabus is going to be how to add Soft Body dynamics to models using Houdini. Is it really important to add such dynamics to models! Yes, because in movies or games the user must feel and enjoy the effect of the content object in the frame which is eye feast, there are a couple of videos on youtube that have a look. We can add the specific direction and properties of your objects or models out of which one of the property types is soft body this motion pay of the objects is called dynamics. We will be seeing how to give this dynamic to models with advantages and disadvantages of the dynamic layer which deals with specific material property to models which make it feel real in motion or on screen. It also deals with maintaining the position between 2 or more objects. Examples:- Rope bending, water drops, wire behavior, etc.
5
Mastering Destruction in Houdini
Houdini destruction effect has its mark in VFX movie-making and gaming as we know when destruction happens we lot more medium and small particles fly with irrespective of directions that's where the destruction feels beauty come into life. Not only collusion but also handling tiny particles in the frame is easy by the Houdini destruction effect. We will be learning the professional technics of making destruction and few nonstandard unique workflows to save your time while creating or modifying while production. Creating of Nodes for destruction and practicing them. Usage of patching, fracturing, review, dust effect, correcting damage areas and monaurally sculpturing some damage and destruction effects and many more will be discussed and practiced. The similar situation made examples are: car crossing 2 building in Fast and furious movie. –
6
Houdini Cloth Workflow
This contains creating Cloth behavior and its stimulation for the character which is modeled with creating constraints, adding geometry parts to cloth using deformers Houdini has enough tool to handle this effect and make cloth attached to object feel real with a sequence of coding with node and cloth by creating networks, managing the properties of the cloth, point editing feature for cloth stick to object for avoiding the cloth fall. Once everything is done play and verifying the effect and properties applied are good to see, the flipbook is used to see the quick recap of animation programmed in Node. This cloth effect is frequently used in horror movies to make the views feel some ghost is present under the cloth. There is a lot of fun in creating such effects and making the visual animated using Houdini.
7
VEX Wrangle in Houdini
This Houdini course covers the VEX coding procedure in Houdini through work Node and how to convert to single wrangle Node. We can write several nodes in the application as VEX expressions or snippets of VEX code for

Point Wrangle
Attrib Wrangle
Geometry nodes
Geometry Wrangle
Gas Field Wrangle
Dynamics Nodes
Particle Dynamic Nodes

VEX script can be runt on elements we will be trained on the procedure coding which runs faster than automatically supports. Wrangle in Houdini means a set of attribution to points, geometry and others which help in completing and applying attribution correctly and colliding different geometries in the same frame to avoid gaps in geometry and realistic feel for visual standards of quality.

8
Houdini
It the quick and best application for animation studios, gaming studios, adverting studios, and all types of animation professionals it Maintains constancy and speed stimulation, using simplified mesh and smart scripting Node-based editing pane for the animation pipeline whenever required. It is the solution from start to end of the animation concept. ·

It has Shelf tools arranged.
Network and Parameters for maintaining standards of design development
Geometry handling can be done creatively
Copying and instancing geometry from other formats and rendering them.
Characters designing
Rendering
Animation and dynamics to particle, fluids, Pyro, Hairs, hair, etc.
Compositing and using digital assets
Materializing the elements and using python scripts, Nodes for references.

Overall it a combo of all animation process available in a single application. The best application for skilling up if you are from the animation field.
---
Certificate of Completion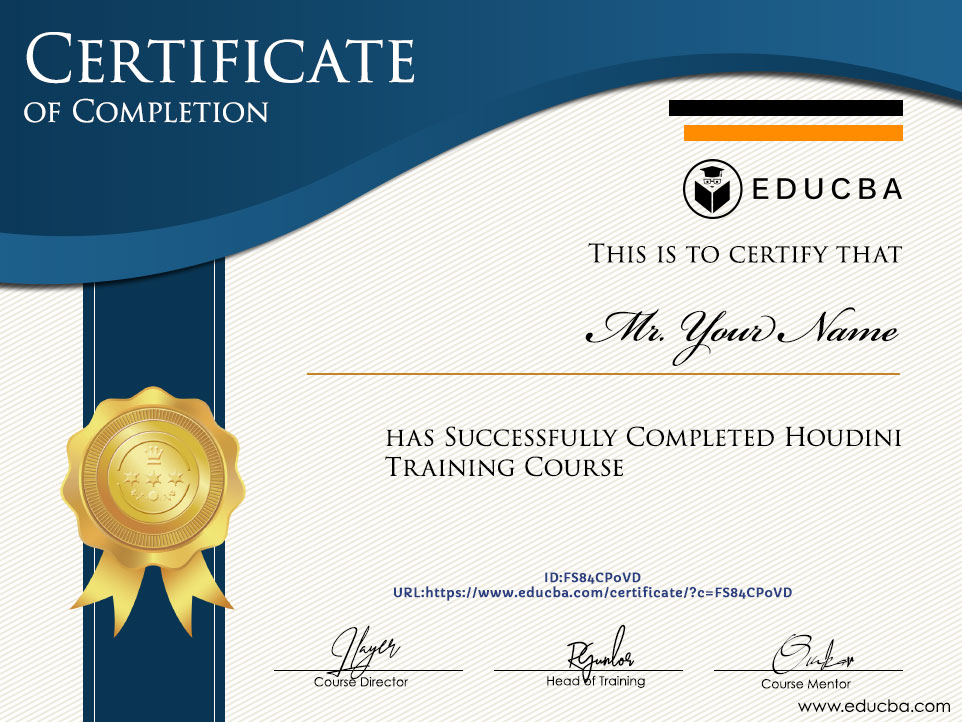 ---
What is Houdini?
Houdini is a complete animation development software produced by SideFX Company it is a single application for all the animation needs it deals with Modeling, Texturing, Unwrapping, lightening, animating, rigging, compositing, rendering, etc. Training of this Houdini course is going to have all the information and usage with tips of Houdini from scratch to the preparation of end deliverables and visual outputs as client requirement standards, please have a look at the above curriculum for more details of course. The tool is an expert in handling Procedural modeling, Soft body Dynamics, Cloth Workflow, VEX Wrangle expressions and scripts make it more interesting to work for and give a visual natural feel to your creation.
The application and the tools and features of it are modified as per user feedback reports from multiple Houdini using movie and VFX studios, gaming developers, freelancers and developers of animation software teams to make Houdini more best and user-friendly for users and also to stand in the market with other animation software like Maya, Blender. Many companies around the globe have adopted and modified their process pipeline to Houdini because of its flexibility to work.
In animation studio and gaming companies use application for visual outputs and creating 3d models to the best extent and its R&D development is active in problem-solving and making tools more user convince. It has many fingertip options and node-based programming and editing are effective and more admirable for my huge VFX move and Gaming developers and artists. This means that the gobs scope increase in that structure with Houdini training for animators.
Adding and reducing the minor details in your animation such as hair, Muscular flesh, contractions, Grooming, Destruction, adjusting the models and reducing the poly without model damage to texture or UV layers makes it effective the VEX scripting, python scripts and few plug-ins make the models designed more realistic and real with all-natural dynamics of muscular movements, tight turns bending angles and many more which makes the viewers good to see such simple trick to do all this and add values to your creation.
Industry Growth Trend
The global visualization and 3D rendering software market size is expected to grow from USD 1.06 billion in 2017 to USD 2.92 billion by 2022, at a Compound Annual Growth Rate (CAGR) of 22.40% during the forecast period.
[Source - MarketsandMarkets]
Average Salary
Average Salary
$17 per hour
The average salary for a 3d Animator is $17.36 per hour in the United States.
[Source - Indeed]
Which skills you will learn in this Houdini course?
Who has done their degree in animation or interested in 3D animation, movie VFX creation, and gaming model making can join this Houdini course
There are multiple job openings in the field using Houdini such as modeler, texturing artist, designer, gamer, VFX artist, lighting artist and many more.
Basic computer knowledge and application usage will be learned and work with 2D and 3D designees on application shortcuts and scripting will be trained on.
Innovative new characters, games, and movie frames designees and VFX designs can be done using Houdini to bring imagination into a 3D realistic view.
Through this Houdini course, you will learn unique traditional modeling using scripts and note finder which makes it easy to link different geometry, applying common effects to all the combination models. Which makes it easy to handle and make if any changes required exactly at the targeted spot?
Gain complete Houdini application usage and updates which helps in procedurally creating animation with all the start to end phases of VFX making, Game model making, Advertisements designing making in many professional companies for multiple jobs worldwide, even there is a good scope for animation freelancers opportunities.
After this Houdini course individual can confidently understand and explain the concepts of any animation content and also know what techniques were used to make a frame in movies.
Pre-requisites
Knowledge of Computer and basic application usages.
Must be familiar with handling 2D and 3D file formats and orientation handling of objects.
Basics designing and understanding polygon snapping, lines, vertices, shapes identification, and image interpretation and basic tagging and scripting knowledge must be known to design structures like Phone, Cylinders, etc.
If you wish to take this Houdini course you should be, noting and understanding the concepts and why they are used. Understanding techniques of destruction, cloth, etc effects reality thinking in mind.
If you're interested or educated as an animator, graphic designer or 3d artist or students arts degree then Houdini is the best tool to frame a career in many animation and gaming studios with good packages.
Target Audience
Animation, Arts Students and people interested in design drawing 2D and 3D, animation creating or game creating and drafting can join the course as above we have a well-structured syllabus for having professional training on Houdini. Application has sufficient tools to handle with to make models, texturing, unwrapping, animating, UV-ray lighting, compositing, rigging, and rendering will be explained to do them with demo's and all this practice is going to give a good handsome experience to learners both theoretically and practically to get new jobs for fresher's and also to up-skill themself to the experienced people. The packages and hikes are also good and valuable for the skilled.
Professional User: – most of the experienced animators and expert professionals do this Houdini course for comparing the work done, time is taken and tool handling with the overall performance of application found to be the best solution for complete animation tools framed and the feedback collected from Houdini using experts that the tools is time-saving and cost efficiency when compared to other software's. This Houdini training course is going to expand the job opportunities and good packages in the market of animation, gaming, advertisement designing and VFX designing and also by adding knowledge and skills to your professional life.
Houdini Course FAQ's- General Questions
---
What should be my eligibility to do this Houdini course?
If you have the passion and creative about animation, gaming and movie VFX creation and so this Houdini training course contains all the content framed and best suitable for you learn the get familiar with the technical concepts and effects which are frequently used in the industry it may be 2D and 3D animating with tools and attributions to make the work visually the best frame, please check the course curriculum for more information.
Is Houdini suitable for postproduction works for a movie?
Yes, Houdini is flexible enough to create or import any 2D and 3D animation with desired note finder connections, scripting and also allows 3rd party plugins to access and apply effects to the content. Them Grooming, rendering, few more touchup tools can be used for adding life to your animation. More details will be discussed at the time of joining.
How is Houdini better than other animation software?
To know this, you have to join the course to know more details in deep, whereas the process in any software for creating complete 3D animation. The process workflow and tools which are available and few which are developed as per customer's requirement demand which made it special and raises in sales parallel with the client's satisfaction and positive feedbacks.
Sample Preview
---
Career Benefits
This Houdini course is going to contain scratch to the Final finishing of animation using Houdini. It can solve all the Professional Requirements of the animation, gaming, and VFX movie studios which are the job sources for animators and artists. There are many job opportunities for multiple positions as animators, lightning, compositor, rigger, texture, dynamics, Destruction experts and many more as artists for movies, games, and Advertisements. Learn better handling of lighting and camera angle before rendering the character model.
Tricks and Tips of creating and modifying studio-level animation, designing and rendering make your work valuable with professional standards and freelancing requirements, we can even experience the tool flexibility while working on poly and high poly models and structures along with importing and exporting options as required. With the different levels of detailing concerning the distance of the visual approach.
Able to understand the technical standards of animation and gaming quality aspects and techniques which helps in growing both personally and professionally with the joy of imagining, creating and bringing them to reality as visual video or movie to entertain people. bring your dream to reality, the directors with a visualization reach VFX studios and animators help in adding the VFX of movies in postproduction the are good opportunities as VFX artists and animators around the globe.
Reviews
---
Best Houdini Course
The Houdini course from EDUCBA was well explained and had a good time in learning all the stuff to gain the skills of animation, unwrapping, lightning, compositing, rendering and many more the techniques and scripting using python and few other Note Finder editing is simple and effective when applied. Continuous practice is important for this application.  The course is interesting and had a good time learning Houdini for animation. I will recommend my co fellows and junior's to do this Houdini course if there are interested in animation and VFX form movies.
Gaurav Shukla
Houdini Training Course
Houdini is the best application to get trained on. It takes time for beginners to understand and handle the interface once they are habituated, they can enjoy with its tools and stuff available in the software. I was very much interested in the Procedure modeling in gaming as they contain a lot of big, medium and small objects in-game in which users feel it as obstructs in-game while playing. We can create our models in less time. No other software application is as fast as Houdini for animation works. I would recommend my friends and colleges to do this Houdini training course which has worth learning and sharing.
Michaelle