Learn from Home Offer TAKE THIS BUNDLE
AVID MEDIA COMPOSER Course Bundle - 2 Courses in 1
This Avid Training is a bundle which includes 2 courses with 14+ hours of videos and Lifetime access. You will also get verifiable certificates (unique certification number and your unique URL) when you complete each of them. The course will help you learn film and video non-linear editing systems including Text Animation, Masking, Color Correction, Audio Mixing.
TAKE THIS BUNDLE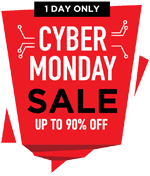 * One Time Payment & Get Lifetime Access
What you get in this AVID MEDIA COMPOSER Course Bundle - 2 Courses in 1?
14+ Hours
2 Courses
Course Completion Certificates
Lifetime Access
Self-paced Courses
Technical Support
Mobile App Access
Case Studies
About AVID MEDIA COMPOSER Course Bundle
---
| | |
| --- | --- |
| | |
| Courses | You get access to all 2 courses, Projects bundle. You do not need to purchase each course separately. |
| Hours | 14+ Video Hours |
| Core Coverage | Avid Interface, Video Imports, Basic Editing, Transitions, Multicam Editor, Effects Editor, Text Animation, Masking, Color Correction, Audio Mixing |
| Course Validity | Lifetime Access |
| Eligibility | Anyone serious about learning Avid Media Composer and wants to make a career in Video Editing? |
| Pre-Requisites | Basic knowledge of using editing software |
| What do you get? | Certificate of Completion for each of the 2 courses, Projects |
| Certification Type | Course Completion Certificates |
| Verifiable Certificates? | Yes, you get verifiable certificates for each course with a unique link. These links can be included in your resume/Linkedin profile to showcase your enhanced video editing skills. |
| Type of Training | Video Course – Self-Paced Learning |
AVID MEDIA COMPOSER Course Bundle Curriculum
---
Let's have a look at the Avid Training in detail below:

Serial No.
Course Name
Course Description
1
Avid Media Composer – Basic Fundamentals (First)
In this Avid training, you will be introduced to the application and its interface, followed by tools and usage of them, you will be talking about your favorite filmmakers, editors, and directors and their use of the tool. Opening and working with

Different versions of video files.
Fixing artificial colors in the frame.
Edit video for visual quality, and timing with monitor settings.
Bring imagination to life.
Add or edit creative pallets.
Add sound to your video or image.
Sharing work with a world
Creating stories and adventures of our own.

And much more interesting information about the tool. Detail using and set of tools and technical details will be discussed.

2
Avid Media Composer – Advance
This part of Avid training deals with the important visual fields in the video, such as

Multi-cam editing, frame flex, and Crop.
Adding effects and keys to the frame.
Blending, masking, color, or motion tracking.
Avid MC advanced- Timewarp.
Color corrections and audio mixings.
Final review of video with audio.
Wipe transition, Quick transition.

Customization and Shortcut key details will be explained.  All this together with help in composing the best videos from Avid for the film industry and television industry with pro tools flexible between editorial, picture, admin, operations, and mixers in the project pipeline. The tool is easy to handle and can edit HD videos also.
---
Certificate of Completion
---
What is Avid- Media Composer?
Avid Media Composer is a complete tool for creating the best media composer when we compare it with other similar software in the market. It, under standards the best file application for editing long runs videos such as movies, wedding videos, YouTube videos, and many more. Flexible to work or change the video to the required frame rate. No more struggling and hard work for media editors as Avid has Shortcuts, source monitors, and tools, and the overall software interface is easy to handle, like a few clicks, drag, change colors, and have fun with video and audio files.
The basic version of Avid continues to update with the latest release and tools of the software. It's flexible to work on HD, 4K, SD, and 2K, and more cutting, merging, and adding video can be easily done. At a time, we can work on 4 videos and 8 audio tracks with setting clip color differences to each. Sharing the finished file is quite easy to publish to Youtube, Vimeo, Facebook, etc. We can perform the multiple-trimming, quick transition, wipe transition, and different import and export file formats, all organized and ready to use. Its interface is good in all details appearing on the screen for editors.
For freshers and professionals who want to make their mark as media editors must learn Avid. Most media editors professionally use Avid for TV series making, TV Broadcasting, Film Makings, presentations, and advertisements commercials. In detail, all the technical stuff can be discussed at the phase of the course. Creating GIF files, tiny animations, and texts, color corrections, masking, keyframing, audio mixing, and blending makes the tool more special and recommended to use for various projects. The avid team has developed a few tools after getting feedback from multiple users, and their updates contain interesting things that help in editing voice, music, and video files in our footage.
Industry Growth Trend
The global computational creativity market size to grow from USD 204 million in 2018 to USD 685 million by 2023, at a Compound Annual Growth Rate (CAGR) of 27.4% during 2018–2023.
[Source - MarketsandMarkets]
Average Salary
Average Salary
$17 per hour
The average salary for a Video Editor is $16.63 per hour in the United States.
[Source - Indeed]
Which skills will you learn in this Avid Tutorial?
In this Avid Training, we will be discoursing and practicing the complete functioning of Avis Media Composer with professional standards of usage of the application in real-time. We will be habituated to the application's interface and usage of different image, video, and audio file formats with multiple file merging and trimming options with accurate time limits. Media Composer is no more a hard job to do because Avid media composer made it simple and is so powerful, advanced editing tool in the business.
Through this Avid Training, we will be able to handle timeline, storage, and workflow operations, to have valuable strips of video footage, eliminating waste. Transforming, deforming, audio mixing, video mixing, color correction, and many more actions are quite easy to learn and will be able to work. Will be knowing the shortcuts and Customization of tools and settings as per project requirements for Television episodes, Film making, Advertising, broadcasting, etc.
By the end of the Avid tutorial, we will be skilled as professional media composers to match industrial standards and skilled requirements. Using transitions between both video and audio, orienting multi-cam editing, Frame Flex, and crop, adding effects, Keyframing, Blending, Text & text animating, masking, Color correction, time warp, and video, and audio mixing can be done using Avid media composer.
Pre-requisites
Knowledge of Computer and basic application usage.
Must be familiar with handling video file formats for importing and exporting with professional standards.
It should be a good lessening, noting, and understanding of the concepts and why they are used. Understanding techniques of what and why they are used.
If you're interested or educated as a communication engineer, video specialist, editing professional, engineering professional, film editing professional, or student who has an interest in non-linear video editing can start working on the best tool to frame a career in many advertising and movie on TV studios with good package.
Target Audience
There are many media composers in the market, but Avid has its mark and is highly recommended by many professional users for video and audio composing. It's the best and easy tool for freshers to start their career with because its easy user-friendly interface allows them to work freely to get habituated with tools, shortcuts, and professional tricks and tips, which will be discussed in this core Avid training. Freshers can build up their careers in filmmaking and Television broadcasting series, etc. here, bulk video and audio compositions happen with a good package.
Professional users can learn this Avid training to know the difference between other compositors and Avid and work on the software, which offers less process time and quick editing. This Avid Tutorial can be added skills for professionals to crack an interview and also to get better job opportunities in the respective field as a media editor. Tools present in Avid are flexible and easy to deal with different project scopes.
FAQs- General Questions
---
What should be my eligibility to do this Avid training tutorial?
If you have passion, creativity, and interest in media editing so, here is the solution for all the visual corrections, video quality, and effects implementing tool Avid media composer. It is more related to video effects for movies and professional standards trimming effects, and so on, additional benefits for learning through this Avid Training Tutorials. If you're familiar with them earlier, then you have to try this application, and it will be good to use by saving time.
Why Is Avid media composer different from other media applications?
To know this, we need to join and get details of this Avid Tutorial about Avid VFX, which can happen in class. But it has all the features required for adding values and changes to the video. A few of the professional features available are Trimming video multiple times, making text 2D and 3D text animations, Transitions between clips, Effects, Masking, Color masking, Motion Tracking, Audio Mixing, and many more make it use and provide jobs in many industrial studios.
Can we perform high-end alternations in Avid media composer software?
Yes, the application is designed to and is flexible to perform creative high-end aesthetic visual edits, easy to use, affordable alternation and templates to get standard media effects with visual standards, which make it the most used video editing software. Film-making videos and other footage are modified in Avid, which are huge in length.
Sample Preview
---
Career Benefits
This Avid training is going to contain scratch to final finishing of video editing and creating suitable effects using Media Composer. It can solve all the Professional Requirements of filmmaking, visual studio, and the moving objects in the video for post-production and media editing and graphics editing works. Movie editing studios and advertising companies are the job sources for video editors. There are many job opportunities for multiple companies.
Gain complete knowledge of film editing and filmmaking, merging videos to audio with timing, Gif file, videos with different audio, color changes in the video, and many more media file edits can be done. With such skills, we can work on freelance projects for intro video making, Advertisement making and can get a job in television studios, film studios, and broadcasting companies as media editors.
Film Making Students have this application as part of their main course if you're using some other tool skill yourself and comparing applications Avid consumes less time than another composer. (knowledge of video formats and codes) Media editing professionals, Film editing, Film making, and people interested in non-linear video editing can add value to their work with good pay.
Reviews
---
Got to learn real practical skills
The Avid Tutorials are valuable, and the application is easy to handle the course, the content was well structured, and explained I came to know the completed process of improving and modifying my footage. I had good theory training and practical support on the contents. The application has enough tools and attributions to shape the video as required visually, I would recommend my friends who are interested in video effects, video editing, and media file editing to complete this Avid training.
Joshua
Avid Training is good
It's easy to handle all the applied changes to media files, and a lengthy and large file of HD, 4k,2k, and another file can be edited with effects and attribution of mixing, trimming, 3D Titles, and many professional actions can be done in the tool. It's good for all the needs of filmmakers, television episodes, commercials, etc. This Avid training was valuable to my work. I would recommend doing this Avid tutorial training by photographers and video graphics.
Stephen