Learn from Home Offer TAKE THIS BUNDLE
AUDACITY Course Bundle - 1 Course | 1 Mock Test
This Audacity Certification includes 1 courses with 8+ hours of video tutorials and Lifetime access. You will get to learn about non-linear multi-track audio editing, mixing and mastering Audacity.
TAKE THIS BUNDLE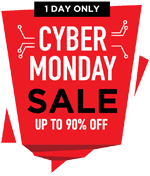 * One Time Payment & Get Lifetime Access
What you get in this AUDACITY Course Bundle - 1 Course | 1 Mock Test?
8+ Hours
1 Courses
Mock Tests
Course Completion Certificates
Lifetime Access
Self-paced Courses
Technical Support
Mobile App Access
Case Studies
About AUDACITY Course Bundle
---
| | |
| --- | --- |
| | |
| Courses | You get access to Audacity tutorial with online certification |
| Hours | 8+ Video Hours |
| Core Coverage | Learn about non-linear multi-track audio editing, mixing and mastering Audacity. |
| Course Validity | Lifetime Access |
| Eligibility | Anyone who is serious about learning audio editing and wants to make a career in this Field |
| Pre-Requisites | Basic knowledge about audio editing would be preferable |
| What do you get? | Certificate of Completion for the Audacity course |
| Certification Type | Course Completion Certificates |
| Verifiable Certificates? | Yes, you get verifiable certificates for each 1course, Projects with a unique link. These link can be included in your resume/Linkedin profile to showcase your enhanced skills |
| Type of Training | Video Course – Self Paced Learning |
AUDACITY Course Bundle Curriculum
---
In this section, each module of the Audacity Course is explained.
Sr.No.
Course Name
Description
1
Introduction
This is an introductory part of the Audacity Course where primary information and overview is given. It also contains Plug-ins and libraries' knowledge as well.
2
User Interface
This Audacity Tutorial includes the knowledge of understanding the memoranda of envelop tool, draw tool. The basic information about properties of a track, its play speed, working of waveform, recording preview, and track rate. You will also learn how to add multiple tracks and how to add notes to tracks. Users will get the basic overall ideas of Audacity and its working.
3
Recording
Recording needs a proper skill that you should record proper voice without any interruption and how it could be achieved is been taught here. Here you will learn deeply about recording, how it works with Audacity.

It consists of topics like: –

Record with Audacity Continues
Preferences Recording
More on Preferences recording
Recording small script
Checking Record Scripts

4
Basic VOX Editing
This Audacity Course consists of several topics as: –

Basic voice-over editing
How to edit the script
Sync lock tracks
Remove special
Noise reduction
Use edit tools
Label track
Create multi-track music
Audacity Silence

Here we learn how to ord voice over without any other disturbance, and how to label it. Audacity can create multi-track music by changing the voice also we can remove any special noise if interrupted.

5

Multi-track editing

This Audacity Course chapter consists of several topics where we learn about voice instrument and percussion, creating music and beats. So the topics taught here are: –

Creating music
Apply chain
Voice Instrument and percussion
Collapse all track
Collapse all track continues
Working with loops and tracks
Creating beats
Assembling music
Assembling music continues
Choice of clips
Looping the music
Balancing Audio
Final Mixing Music

All edited multi-tracks can be mixed also we can create a loop with the choice of clips.

6
Audio Effects
This is an interesting Audacity Course module where all learners enjoy as they learn to give special effects while composing. Usually, candidates enjoy this module as they grab the best knowledge by showing their creativity. Topics learned here are: –

Audio effects
Working with effects
Equalization preview
Change pitch and speed
More on changing the h
Working with leveler
Change tempo
Audacity repair and reverb
Sliding time scale
Audacity Normalize effect
SC4 Effect setting
Nyquist – Clip Fix
Nyquist – Crossfade Clips
Nyquist – Delay
Low pass filter
Spectral Edit Multi-Tool
 Nyquist – Tremolo

7
Export and Conclusion
When all composing and editing is done then we need to double-check the quality of the track as it may need editing again. If not then it is ready to export so, while exporting we need to consider which formats we need. In this Audacity tutorial, we will learn about different formats included in Audacity. While exporting we need to decide the format, size, and speed rate of the song which would be taught here. Later on, the conclusion is added where the overview of your learning is been taught.
---
Audacity Course – Certificate of Completion
---
Industry Growth Trend
The global computational creativity market size to grow from USD 204 million in 2018 to USD 685 million by 2023, at a Compound Annual Growth Rate (CAGR) of 27.4% during 2018–2023.
[Source - MarketsandMarkets]
Average Salary
Average Salary
$20 per hour
The average salary for an Audio Engineer is $19.97 per hour in the United States.
[Source - Indeed]
What is Audacity?
Audacity is freely available music editing software that has easy learning tools included in it. This software is easily available on websites and anyone can download it from freeware websites. It is also not heavy software that uses our memory and it works with fewer desktops having less RAM (min 2GB).
Audacity helps in mixing and editing different tracks simultaneously that gives a start towards a new composition. Audacity makes you efficient in creating your beats and new sounds as well. You can create tags and labels where ever you want and can change over the voice if needed. You can also combine several different clips to form a single track with multiple voices.
The commands used in the creation of Audacity are thus simple and the names given are also very friendly that one can easily understand. The main task is that anyone can create his/her mixing and can export to other formats where they want to use. This makes Audacity more user-friendly and more popular amongst the users due to which everyone prefers using this software.
Which tangible skills you will learn in this course?
---
Audacity is the software which you will be learning in detail right from the scratch. You will learn the following skills through this Audacity Tutorial:
You will come to learn about all commands used in Audacity with its features and proper use.
You will be given knowledge about mixing and changing the output or quality of the song that decides where this song is going to be played.
Every command which is taught will have its explanation in detail that makes you answerable to all your questions and fewer doubts will occur.
How to make proper combined music means right beat for the right song(love song, party song, item song, etc.) is been taught to you that makes you a proper musician.
You will be able to handle multiple tasks simultaneously if you will learn the hotkeys of Audacity. This makes you more fluent while using and your speed of using Audacity increases that makes you efficient.
While using Audacity you can combine your projects with other tools as well as Audacity has that ability so even you can grab all these techniques.
At last, you will get a certificate by using you this you will be considered as a certified Audacity candidate which you can incorporate this in the music field.
Pre-requisites
The first thing which you should have is a love for music and a keen interest in learning this Audacity tutorial.
He should have basic computer learning skills and capable of handling the system.
He should have a habit of listening to music for a long time that will help him in making his/her new beats.
He should be aware of all the songs of the particular language which he wants to work and the type of music used.
Some pre-requisite skills make you grasp more knowledge within less period and you can ask a more frequent question to the trainer that helps to boost your knowledge.
Target Audience
Following are the target audience for this Audacity Course;
Audacity learner should be a music lover.
Candidates involved in DJs music are most welcome to learn as you can enhance more public if you increase your skills.
Candidates who are pursuing Bachelor's or masters in music.
Those who are interested in western music should make use of this software.
Those who want to compose music for greetings and other functions can join the class and make yourself a master.
Singer's Music composers for TV serials or short movies are also most welcome to learn Audacity.
Audacity Course- FAQs
---
Why Audacity and not other software?
First of all, Audacity is available free of cost and the commands are user-friendly which makes your learning easier and fast.
Will I become a master after learning this Audacity course?
All necessary information is taught to you by theoretically and practically the demos are given to you. If you grab all existing knowledge then definitely you are the master of Audacity.
Is mixing multiple clips easier in Audacity?
Mixing multiple clips with audacity is pretty much easier and you can decide the length and bit rate of the track as per your choice.
How long it will take for me to learn this Audacity course?
This Audacity tutorial is not too much longer to learn but it needs loads of practice. The command is less in Audacity so software learning consumes less time. You need more hands of practice on this software by using hotkeys which will make you efficient.
Sample Preview
---
Career Benefits
Music is a vast industry as it deals with classical, western, and much more with local themes. You need to be aware of how and when should be the use of music and in which pattern. This knowledge will give a boom in your career as you will come up with different knowledge and skills.
An audacity is a tool which is been taught here in detail and you have to make use of this tool wisely. Normally DJs use this software for proper mixing and giving as many beats as they can. Beats is the basic requirement of DJs it doesn't matter which song it is. In western music, you have a large scope to show your talent as they need to compose new themes in music and they are always in search of something new. If you could create your music with your existing knowledge the no one can stop you. If not still you can play the existing music with advanced beats and modified music in any dance shows, music shows, and stand up singing shows, music festivals, even you can go live anywhere.
Reviews/ Testimonials
---
Audacity Course
I found the Audacity course very informative and helpful since I work mainly on audio editing plans I will be able to use a lot of the techniques on these also. There is always 'more' to learn so I will be looking for another course to complete.
Mansi Chauhan
Audacity Tutorial
This course covered all the basics. It was wonderful! I've been doing Audacity for a while and I managed to get up to speed to know all the tools needed to start something. The examples themselves spoke for themselves. I will check out the advanced ones!
Bhupendra
Good Refresher
While the Audacity course does not go into advanced features, it's a good beginner's, or refresh course. If you want to get started with Audacity, or like I haven't used the program in a while, then this is absolutely for you. The instructor does a very good job explaining some shortcuts I didn't even know about! Though the speaker's voice goes a bit monotone near the end, all in all, I'm still satisfied with the Audacity tutorial.
Brett