Learn from Home Offer TAKE THIS BUNDLE
ADOBE PREMIERE PRO Course Bundle - 12 Courses in 1 | 3 Mock Tests
This Adobe Premiere Pro Tutorial is a comprehensive bundle which includes 12 courses with 38+ hours of video tutorials and Lifetime access and several mock tests for practice. You will also get verifiable certificates (unique certification number and your unique URL) when you complete each of them. This tutorial enables you to learn 3D editing with the ability to view 3D materials using 2D monitors and high-resolution video editing and audio sample-level editing.
TAKE THIS BUNDLE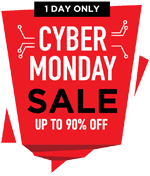 * One Time Payment & Get Lifetime Access
What you get in this ADOBE PREMIERE PRO Course Bundle - 12 Courses in 1 | 3 Mock Tests?
38+ Hours
12 Courses
Mock Tests
Course Completion Certificates
Lifetime Access
Self-paced Courses
Technical Support
Mobile App Access
Case Studies
About ADOBE PREMIERE PRO Course Bundle
---
| | |
| --- | --- |
| | |
| Courses | You get access to all 12 courses, Projects bundle. You do not need to purchase each course separately. |
| Hours | 38+ Video Hours |
| Core Coverage | Video and audio file formats, applying video effects, applying audio effects / filters, inserting transitions in between two clips, color correction, and grading, masking, motion tracking, compositing, rendering/exporting your timeline |
| Course Validity | Lifetime Access |
| Eligibility | Anyone serious about learning Adobe Premiere Pro and wants to make a career in video editing |
| Pre-Requisites | Basic knowledge of using editing software |
| What do you get? | Certificate of Completion for each of the 12 courses, Projects |
| Certification Type | Course Completion Certificates |
| Verifiable Certificates? | Yes, you get verifiable certificates for each course with a unique link. These link can be included in your resume/Linkedin profile to showcase your enhanced video editing skills |
| Type of Training | Video Course – Self Paced Learning |
ADOBE PREMIERE PRO Course Bundle Curriculum
---
Let's have a look at the Adobe Premiere Pro Tutorial in detail below:

Goals
The goal of this course is to make students aware of the entire concepts needed for video editing and animation creation using Adobe Premiere Pro software. The course is designed in the most beautiful manner taking into mind that even a beginner or new learner can understand the complete software without much support from the website or any person. After learning this course people can create animation and videos and built up their careers in the animation and film industry. Any person can edit video footage for the film and video industry after going through this course. Suitable practical examples are given in the entire course period for a better understanding of Adobe Premiere Pro software.
Objectives
The main objective of this course is to teach students about the tools used for image and video editing in Adobe Premiere Pro software. This course will tell about the basic tools of this software in the introduction part of the tutorial. Starting tutorials are specially framed for the beginners and starters to learn about this application software. All the useful process steps are explained systematically with live examples. In the next tutorials it is explained about the advanced application of this software. After completing the basic and advanced tools of this software in the upcoming tutorials it is clearly and precisely explained how to use these tools with the help of practical examples. Video and animation are made with all the required tools which given user deep insight into this software.
Course Highlights
Adobe Premiere Pro software is the timely based video editing software designed for the film and animation industry. This course will highlight the basic use of this software and also how this software can be used efficiently to do such type of tasks. Below it has been explained briefly about what we will learn in the entire course of this software
At the starting of this course it is explained about how Adobe Premiere is one of the most useful application software for video and animation movies. It has been explaining how to create and manage the project using different videos of different formats and editing it.
The timeline which is the most important part of this software is explained in the next tutorials of this course. We can edit the time frame of any audio and video clips in this software. We can set a specific time for any audio and video clip and change its period. This has been clearly explained in this tutorial.
Moving forward it is explained about all the tools in-built in this software and their uses with the suitable and required examples. Tools like Selection tool, ripple tool which is used for trimming some part of audio or video clips, rolling tool use for fine editing and adjustments, rate stretch for slowing or fasting the clip, razor used for cutting some part of the video, slip tool for changing the entry and exit point of any clip, slide tool for keeping entry and exit point same, pen tool for adding keyframes, hand tool for navigating forward and backward in the clips and zoom in and out tools are explained with their examples. Suitable keywords of each tool are also explained to get a hand in this software.
In the advanced tutorial it is explained about how to add drum beat, delete unwanted frames, place more videos in the timeline, audio gain and techniques slide, video effects, position, and scale and many other advanced features.
Project Highlights
After having the basic knowledge of all the tools and techniques of this software it is explained how to use them practically and create wonderful animation and videos. Below it has been told about the project explained in the tutorials.
In the projects tutorial, it is explained about the different ways of editing the video like an interpolation of a keyframe, anchor point, and anti-flicker, providing different 3D effects to the clips and many more things
To continue we will learn how to provide different transitions to the videos. We will learn about how to edit the audio clips, clean up the noise level and bypass, different audio channels, and automation of sound,
We will also about how to work with text, different styles of text, creating and saving the custom title style and many other ways of working with text.
In the last tutorial it is explained about compost any clip in this software.
After completing all the above tutorials you will become thorough in this software.
---
Certificate of Completion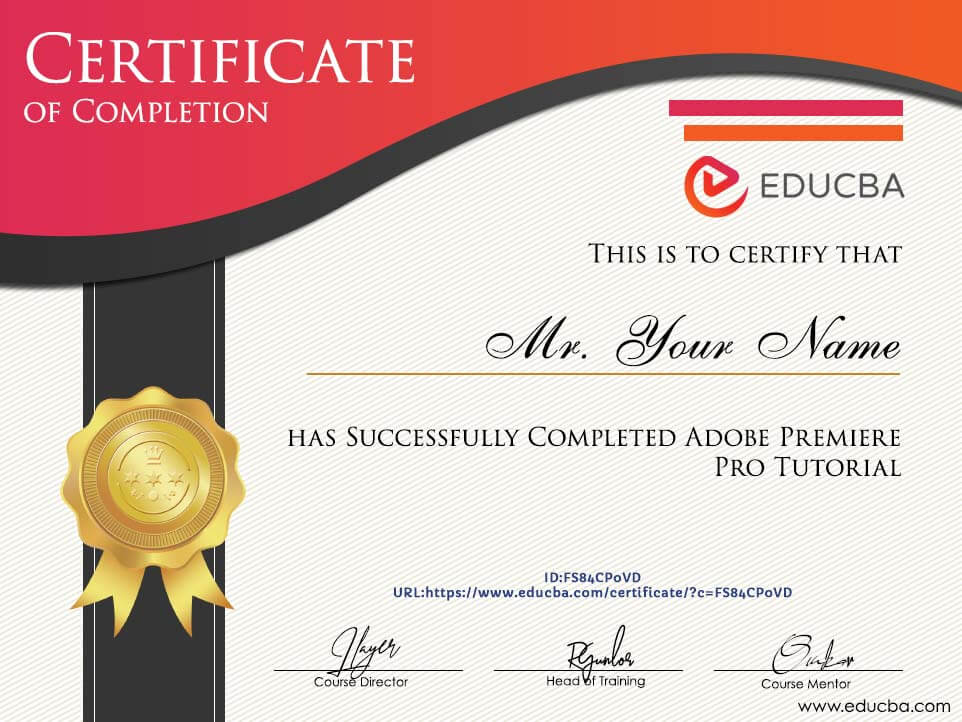 ---
What is Adobe Premiere Pro?
Adobe Premiere Pro is the successor of Adobe Premiere. Premiere was first launched in the year 1991 and its successor Premier Pro was launched in 2003. Premiere Pro is a non-linear timeline-based video editor. It works well on Windows and Mac OS. Premiere Pro CC is a part of the Adobe Creative Cloud Suite.
One of the features of Premiere Pro is that we can copy and paste transitions quickly to several edit points. With this feature, a lot of time is minimized and the user can multi-task simultaneously.
This software even supports Gradient Color shades to shapes and text layers. We can even replace an updated template in the timeline directly from After Effects to Premiere Pro. The user even has the opportunity to work on multiple projects simultaneously with this program. The user can easily move between episodes or scenes organized as separate projects, edit or copy portions of one project into another.

Industry Growth Trend
The global computational creativity market size to grow from USD 204 million in 2018 to USD 685 million by 2023, at a Compound Annual Growth Rate (CAGR) of 27.4% during 2018–2023.
[Source - MarketsandMarkets]
Average Salary
Average Salary
$17 per hour
The average salary for a Video Editor is $16.63 per hour in the United States.
[Source - Indeed]
Which skills you will learn in this Adobe Premiere Pro Tutorial?
Adobe Premiere Pro Tutorial teaches advanced editing using various methods and techniques.  This training offers the learner to study the techniques and process easily and logically, and by learning these editing techniques, the learner can improve their skills at a high level. This program would increase the knowledge of learners on basic common topics of editing like Video, Audio and Image File Formats.
Students will learn to organize the project files in the software, learn an efficient workflow for editing with Adobe Premiere Pro and choosing the right effects in Adobe Premiere. With this training, the students will be able to create professional video presentations, will learn to edit videos on Expert level, rendering & exporting the timeline.
Some of the skills that the learner covers in this training are Audio Effects, Noise Reduction, Audio Tracker, applying Video Transitions in between the clips, Stylizing text, creating shapes, importing Photoshop Files, Blending Modes, and various other Compositing methods.
Requirements / pre-requisites to this Adobe Premiere Pro 
Tutorial
Basic knowledge about computers is a must.
A passion for learning Video Editing with lots of ideas and patience is a much-needed pre-requisite before starting this Premiere Pro training. There should be a desire and dedication to study the software through this Adobe Premiere Pro Tutorial, then only the results would be positive.
Basic knowledge of video editing tools is also required before the students start using this training. Since the training is based on workable knowledge teamed with various demonstrations and skills, the student needs to have a prior understanding of the minor basic needs of video editing.
Target Audience for this Adobe Premiere Pro Tutorial
This Adobe Premiere Pro Training targets huge audiences who are willing to learn Advanced and Professional Video Editing with Premiere Pro.
The Premiere Pro training is aimed at audiences who are dedicated to learn and grasp the skills in no time.
Students & Professionals who wish to become Editors & Visualizers can take this training.
Beginners and freshers who want to begin in the field of Video Editing.
Learners who are looking to enter Video Production.
Learners who wish to learn Video Editing using Advanced Adobe Premiere.
Users who have earlier worked on Windows Movie Maker, Final Cut Pro, Sony Vegas and want to learn editing in Premiere Pro can also take up this training.
Adobe Premiere Pro Tutorial FAQ's- General Questions
---
Do I need to learn Adobe After Effects to study this program?
No, Not at all. This is a training on Adobe Premiere Pro which is a video editing software. If you want to import videos from After Effects then only u need to know about the program, otherwise, it is not necessary to fully learn After Effects before starting this training.
Will this training help me to grow my career?
Yes. It is a career based training, aimed to teach different methods of Video Editing. If you take up this Adobe Premiere Pro Tutorial you will not only learn the software but also obtain command over the various methods and processes of Digital Video Editing, which in turn will automatically open many career opportunities.
I was earlier working on Windows Movie Maker, is Premiere different from it? What benefit will I get from this training?
Windows Movie Maker is also a video editing program but it is for entry-level or used for simple editing. While Premier Pro is an advanced video editor that is based on the timeline. It has more video effects, transitions, 3D effects and many more. Since you are not a beginner to Video Editing, this training will boost your skills to a professional level editor.
Sample Preview
---
Career Benefits
Adobe Premiere Pro training is a career-oriented training that particularly aims at enhancing the skills and providing the learner to comprehend many various strategies of learning Video Editing through this Adobe Premiere Pro Tutorial. This training aims to give the participants a solid familiarity with many of the tools in Premiere and to start creating their own polished and professional video presentations.
In this Adobe Premiere Pro Tutorial, we all will learn skills that will not only provide a raise to our careers but also will help us to design our future. Despite, the fact that learning Video Editing using Premiere Pro is a challenging software to learn, this training provides techniques and methods that describe everything with great ease and simplicity. The choice of career and the ability to use their capability & skills are in the hands of the learner.
This Adobe Premiere Pro tutorial opens many possibilities for the students and professionals to choose from various career options. From Beginners to experienced participants, anyone can take up this Adobe Premiere Pro Tutorial who is interested in learning Video Editing using Advanced Premiere Pro. Learners can go for jobs like a Data Analyst, Audio Video Editor, 3D Artist, 3D Modeler, 3D Visualizer, Web & Graphic Designer, and Animator.
Reviews
---
Introduction to Video Editing in Premiere
I have enjoyed this course for several reasons. The instructor is detailed in his approach to explaining all of the ways to access something. The instructor competitively covers the basics and makes it clear what is being covered or taught. I am looking forward to the next several Courses so I can have an advanced understanding of Adobe Premier.
Derek L McIntire
Nice structure of courses
Like the courses & it is very helpful & easy to understand. Adobe Premiere Pro Masterclass course is really interesting, would recommend this course for people who want to learn about Video Editing. The course covers more all option which is available in the premiere and makes it a perfect course. looking for more advanced courses of video editing like this in the future.
Linked
Pramod Kumar
Very Clear Adobe Premiere Pro Tutorials
This course will give you a great overview of the basics of Premiere Pro. As a beginner, it is very important to start learning any new topic from its base. And this Adobe Premiere Pro Tutorial is a professional course but it doesn't disappoint a beginner as well.
Daniel Myths
Excellent learning experience
Awesome Course. I enjoyed and learned with relative ease. I thank this Adobe Premiere Pro Tutorial for teaching me how the techniques could be applied to real-life projects. It covers all the essential topics necessary to start making professional videos.
Bruno
Useful Class
This Adobe Premiere Pro Tutorial was exactly what I needed – an easy to understand guide to go from complete beginner to be able to use, Premier Pro, confidently. Thanks so much.
Surbhi Tiwari